Transportation Tips for First Time Travelers in the PH
Transportation Tips for First Time Travelers in the PH
Welcome to the Philippines! After you've settled in your hotel or apartment, it's time to explore the city on your own.
It can be daunting to try the local public transportation or to get somewhere during the rush hour, but let us share some hacks to get you through the city.
Plan!
There is no better way to get going than by planning for your journey ahead. If you have a destination, look it up online or through commute guides such as Google Maps and Sakay.Ph, a guide that includes even the passenger fares.
Familiarize yourself with your route and the available public transportation.
You'd also want to know how the weather would be during your commute so you can dress appropriately. Avoid rush hours!
In Manila, the rush hour is around 7 a.m. to 9 a.m. and 5 p.m. to 9 p.m. For this, you could use Waze.
Also read: 
Know your options
There are more than five options of public transportation available for you in Metro Manila alone. You could ride the two major railways: Metro Rail Transit (MRT) and Light Rail Transit (LRT), which could take you around the city without the traffic. However, these trains could get packed during rush hours.
Another is the famous jeepney with certain routes around different points in the city. Buses have a wider route loop and majority of them are air-conditioned like the public vans.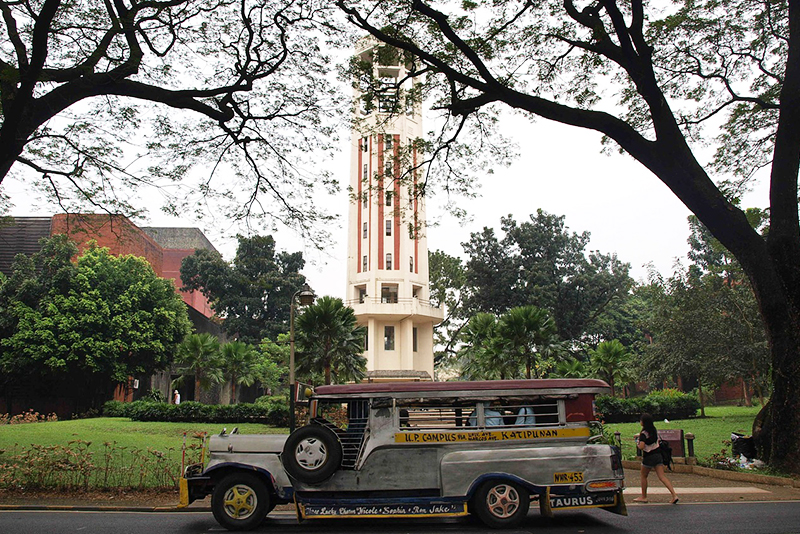 For longer distances, you can hail cabs or taxis to go around. Grab is also available for your convenience.
In case you're within a small village or township, you may find tricycles on the side of the roads. They are usually ridden on specific terminals and would charge you depending on the distance.
Also read: 
Learn the lingo
Riding the iconic Philippine jeepney can be a bit intimidating if it's your first time. There's a whole new culture inside, and learning some Filipino words would help you.
It's best to have coins or smaller bills when traveling in the morning. Inside a jeepney, you might read a sign that says "Barya lang po sa umaga" (only accepts change in the morning).
bayad po (fare) is said when you are paying the fare;
paki-abot (please pass) is used on jeepneys when you are seated away from the driver and you are asking the passengers to help you pass the fare to the driver;
para po (stop the car) is used on public transportation like jeepney, tricycle, or taxi to signal the driver when you need to get off.
Also read:
Have a map
Apps are nice to have but tangible maps have proven themselves to be very handy through the centuries. Fortunately, the Philippine Primer magazine has a map of Makati and Taguig City.
City maps, meanwhile, are available at convenience stores, bookstores, and from travel agency offices around the metro.
Rent a car
There are car rental services in the Philippines where you can borrow automobiles for periods of time. This is great for a quick weekend getaway, airport transfers, and those who want to avoid taking the public transportation.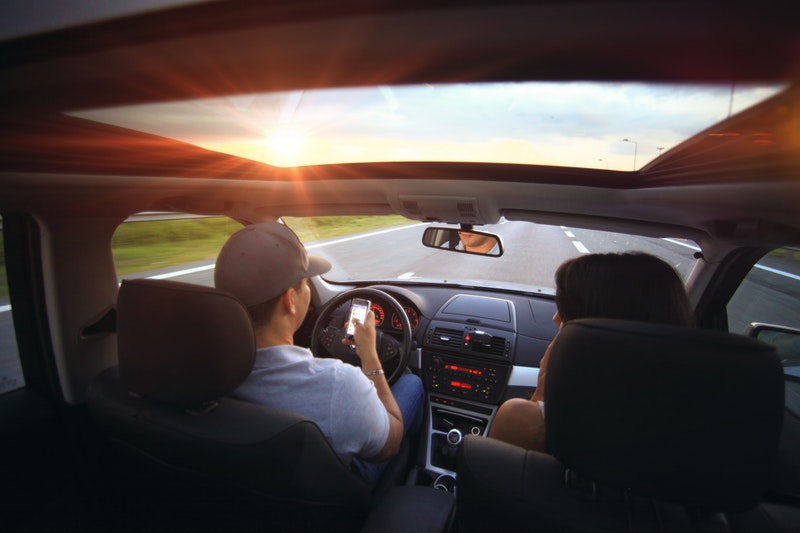 If you are heading out of town or planning on multiple stops in a short time, this could be your best bet. Some services have an option to have your own driver while some don't. Do the necessary research and compare your options to find the best car rental package for your needs and budget.
Also read: Guide: Car Rental Services in the Philippines
We hope this guide could help you ease your stay in the Philippines!
---
Written by Heloise Diamante