Commute Apps for the Lost Souls in the Metro
Commute Apps for the Lost Souls in the Metro
Manila is a constant headache to commuters, locals and foreigners alike.
The state of the art roads and highways snaking its way around sites and buildings can only be described as one-of-a-kind. It is easy to get lost trying to find out where one road begins and another one ends.
Let's not forget the mad driving skills of motorists coursing in between two vehicles in jam-packed traffic. This everyday scenario is enough to drive anyone insane, passing by the urban jungle of concrete and piping hot smokes with hoods warm enough to cook fried eggs.
To lessen the hustle and the bustle brought by commuting, there are smartphone applications specifically created for the commuters whose mood almost always borders irateness due to the public transportation adventures.
AccuWeather
Planning a trip but not sure if the day is perfect? Try to minimize the damage by consulting the AccuWeather app, a free app that enables its users to get the latest forecast on every location on Earth. No need to worry about getting drenched due to downpour on a beach anymore. AccuWeather got you covered.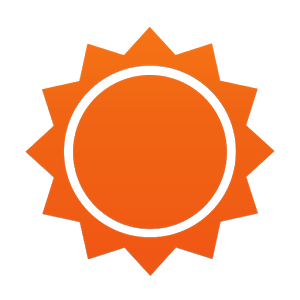 –
Waze
Seeming to be the love child of Siri and Maps, Waze has its origins in Israel and was acquired by Google in 2013. A geographical application program that uses GPS (Global Positioning System), it keeps track of your location and progress by providing turn-by-turn information.
If you are still hesitant in using this app, think again: it bagged the Best Overall Mobile App award two years ago, beating Dropbox and Flipboard.
–
GrabTaxi
If you are not an Uber, then you must be a Grab. GrabTaxi is for those who are in a hurry and has the data connection sufficient enough to use the app online. One of the most convenient ways to ensure a sure seat, Grab also has the GrabCar and the GrabPremium options.

–
Sakay.ph
Sakay.ph is a free app developed as a public service to commuters, specifically Metro Manila commuters. The app includes extensive commute options including jeepneys, buses and trains, with available comparisons of distances and costs. It is efficient and easy to use, a friendly app that watches the amount left in your wallet.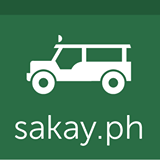 ---
–Article by Arvee Gomez