Happiness Beach Bar in El Nido, Palawan Emits Utmost Happiness for One's Heart and Body
Having visited the small town of El Nido, Palawan for a brief weekend getaway a few years back, Eliran El-Hai, an Israeli national, was simply pulled in by its innate beauty—leading him to quit his job in Makati City and to subsequently open a restaurant amid the garden of his own house by the beach.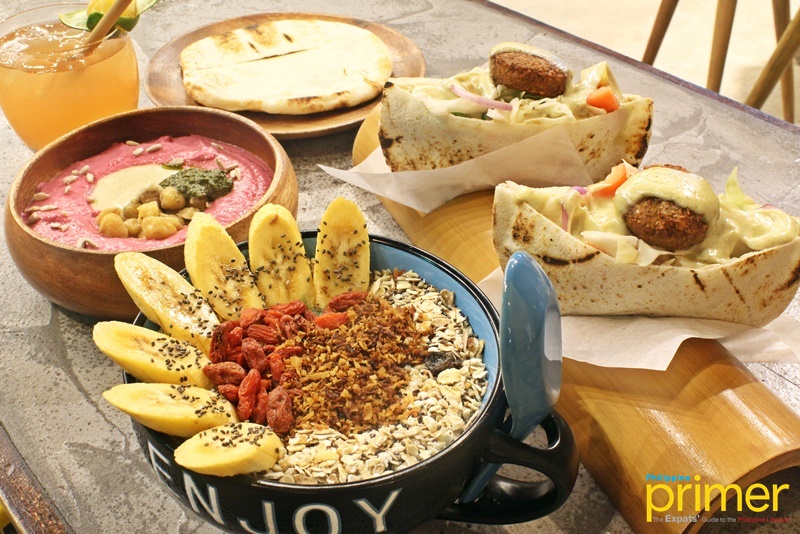 The restaurant has since been called Happiness Beach Bar; but with the passage of time and the outpouring of positive feedback, it was moved into a more expansive and more accessible location that is now the stylishly and natively hip restaurant along the tourist-laden street of Serena facing El Nido Beach.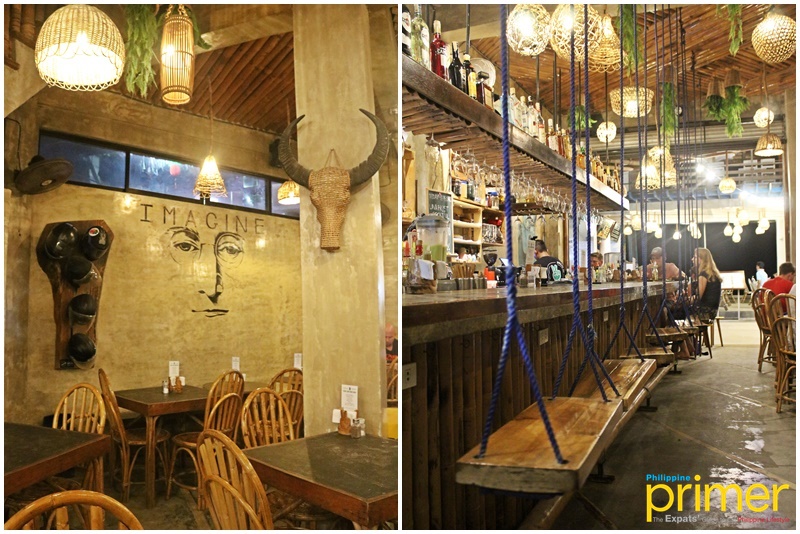 Eli foremost came up with the overall concept of Happiness through his outlook that happiness itself is not just something that people want to achieve but rather is something that people also want to live by.
And through having his hands on the flavors that the guests get to taste—from the full-bowl meals down to the drinks—as well as on the space where they dine, he believes he is able to create some moments of happiness for them in his own way.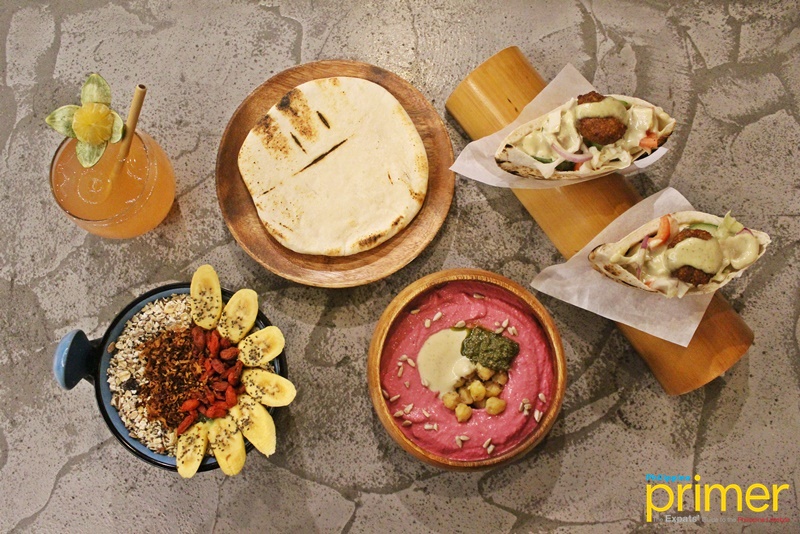 Moreover, he naturally decided to serve only the healthiest selection of food, a good mix of vegan and vegetarian ones, for he sees it as a medicine; such that whatever gets into your body has a fitting consequence in the long run.  
Their menu is composed of Pick a Plate under which are hummus and falafel variants, Pick a Skillet where the Happiness versions of shakshuka dishes are a part of, Pick a Salad, Pick a Sandwich, Pick a Pica, Pick a Dessert, and a whole set dedicated to the Breakfast Menu. 
Also read: Midtown Bakery in El Nido: Tasty Treats to Munch While on Island Tour
So if you find yourself looking for a particular food to fill you up before a long day of island hopping, we cannot suggest their Green Power Bowl (Php 300) enough.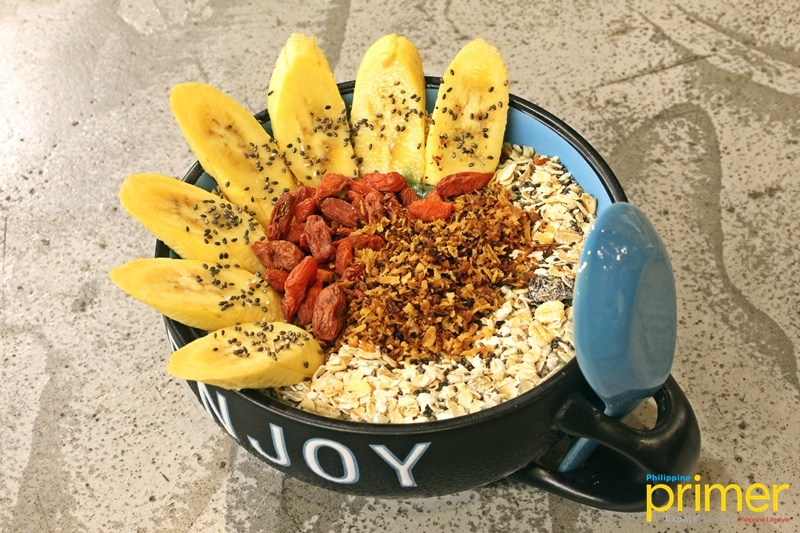 Green Power Bowl (Php 300)
It boasts of a generally translucent texture when mixed together—thanks to the spirulina and moringa—designed with a variety of toppings such as bananas, goji berries, and chia seeds, which is sure to pump you up without overwhelming your empty stomach with its fullness.
This is especially because of its fitting assortment of granola, mango, pineapple, and ginger.
Their Hummus Happiness (Php 380), whereas, is a bowl that we think is fittingly enjoyed once all the adrenaline in one's body calms down and is thereafter replaced by fatigue.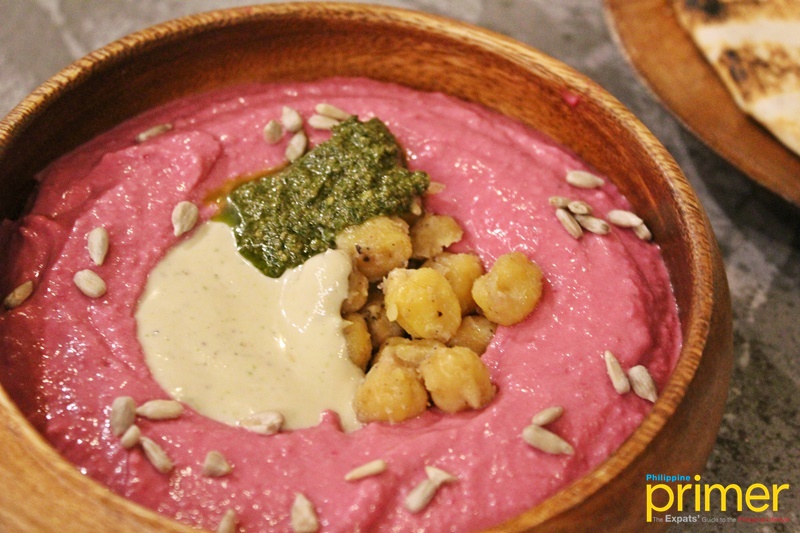 Hummus Happiness (Php 380)
It is a brightly-colored beetroot hummus plate made out of rich homemade tomato sauce with a splash of tahini. It is somehow rough on the palate, but it is nevertheless a delightful serving featuring fish kebab and fried eggplant for an even healthier finish.
Pair it up with their heftily-packed Pita Falafel Sandwich (Php 250) if you so wish—a snack that is an amalgamation of hummus, tahini, chopped salad, and falafel balls.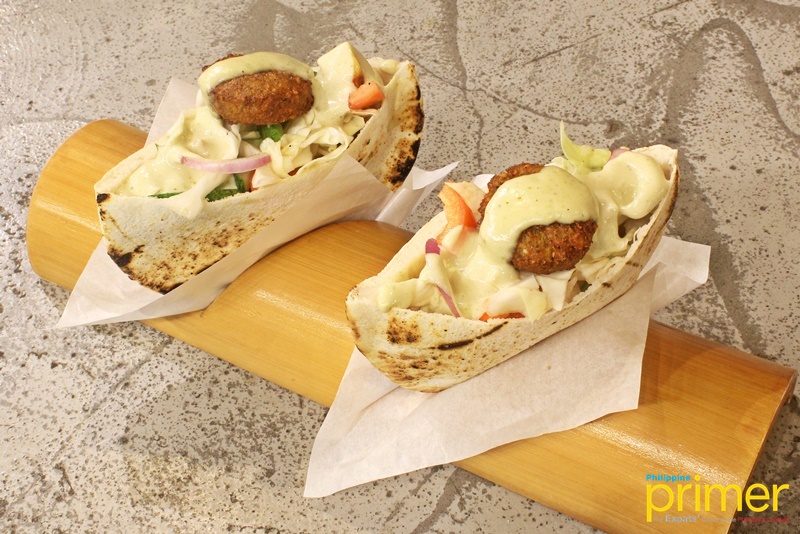 Pita Falafel Sandwich (Php 250)
They have a varied line of beverages too! During our visit, we tried their Yot Yot Cocktail (Php 300), which isn't exactly sour yet it isn't a sweet drink too—kind of just alternating between the two flavors.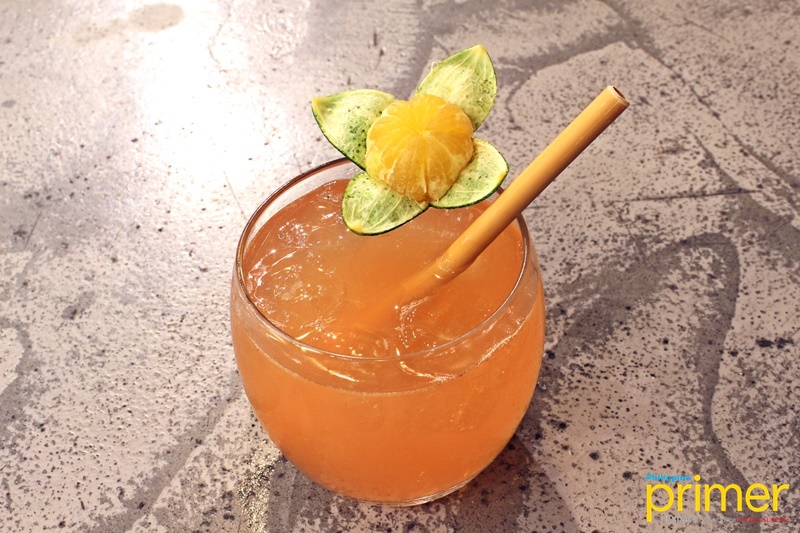 Yot Yot Cocktail (Php 300)
But what's sure is it offers a spike of spirit brought by the soda water that is impossible to miss.
Happiness' happy hour starts from 2 p.m. and lasts until 8 p.m.
Also read: Liberté Bar in El Nido Lets You Enjoy Food and Cocktails Along Picturesque El Nido Beach
A mighty bonus: sitting atop the bar is the recently opened Happiness Hostel, which is the perfect place for those who want to lounge amid a comfortable and relaxing space without stashing away too much money for a hotel.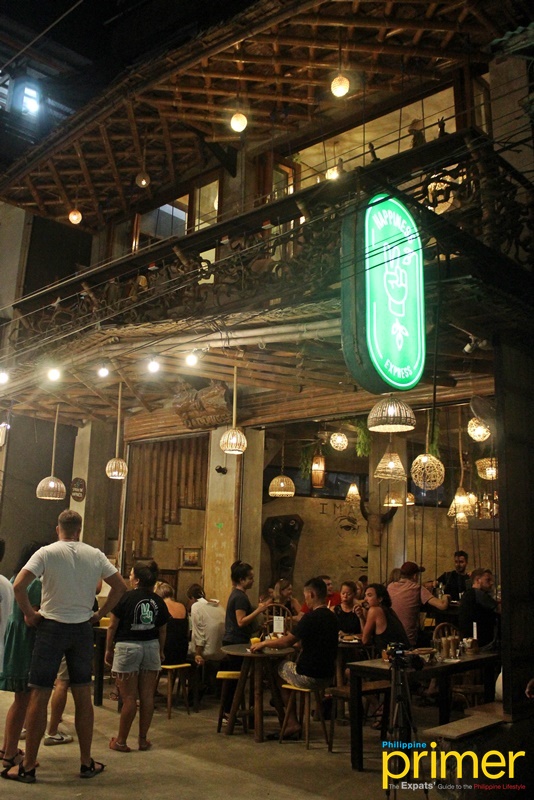 Plus, the happiness exuded by the beach bar is expected to reach the shores of Siargao by July 2020!
How to get here

Happiness Beach Bar is located along the busy yet timid street of Serena in Brgy. Buena Suerte.
From the El Nido Municipal Hall, which one can reach via tricycle, walking to Happiness Beach Bar will take just about 5 mins. Head north to G. Del Pilar St., turn left, and then traverse the left side of Real St. Once you see Palmera St., turn right onto it and then finally left onto Serena St.
---
This first appeared in Philippine Primer's Japanese and English Magazine March 2020 issue.
Written by Shairah Nabong
General Information
Serena St., Brgy. Buena Suerte, El Nido, Palawan
0966-972-9264 / 0966-879-5183
7 a.m. to 11 p.m.