Liberté Bar in El Nido Lets You Enjoy Food and Cocktails Along Picturesque El Nido Beach
The bar that you can find along the Calle Hama street on one side and the beach of El Nido on the other side must be the Liberté Bar and Restaurant. With their Grecian-inspired interiors, you would think this bar is out of place when it's just the right dose.
IMAGE grabbed from Liberté Bar and Restaurant
This little-known bar is actually known among the locals as the bar to come to for late-night parties and socializing. Every Fridays and Saturdays are even called "Liberté Nights" where people can dance to the beats of guest DJs and artists!
Liberté Bar and Restaurant El Nido

Dine, drink, chill and be free at Liberté Bar & Restaurant, El Nido! 🥂🍸🍹🍽Find us in Calle Hama or along the beach in El Nido town! Watch in HD! Follow us in IG: @libertebarelnido

Liberté El Nidoさんの投稿 2019年12月14日土曜日
Dine indoors or outside among the statues of cherubs, gazing at the beautiful beach horizon, and feel the warm breeze from Bacuit Bay. For a more intimate setting for big groups, why not go to Liberté Bar's Black Room?
Fully private and air-conditioned, the Back Room is set up with its own cocktail bar and a dedicated server for an even better bar experience!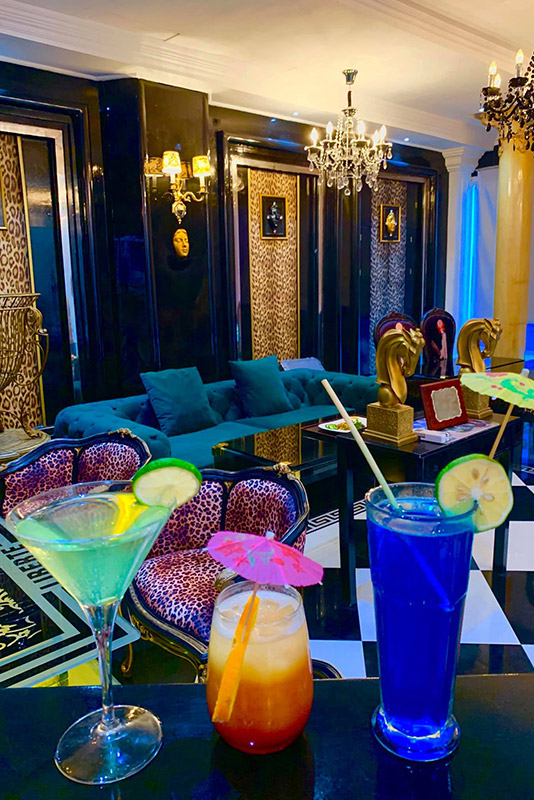 /IMAGE grabbed from Liberté Bar and Restaurant
Surprisingly, like many things in El Nido, Liberté Bar offers Japanese dishes such as ramen, curry rice, gyoza, and kushiage that you can pair with classic cocktails and local alcohol! Now that's something you didn't expect, right?
Also read: Taverna Agape in El Nido, Palawan Is A Beach-Front Greek-Inspired Restaurant
El Nido's comfort food on a bed weather like this! 🍜 We are open til 3AM! Choose among our variety of Ramen noodles including our Liberté Ramen. Find us along Calle Hama or along the beach in El Nido town!
You can find this newly opened Liberté Bar and Restaurant along El Nido's famous Calle Hama Street or along the shoreline of Bacuit Bay. Grab a bit of their delicious Japanese dishes and colorful cocktails on your next visit!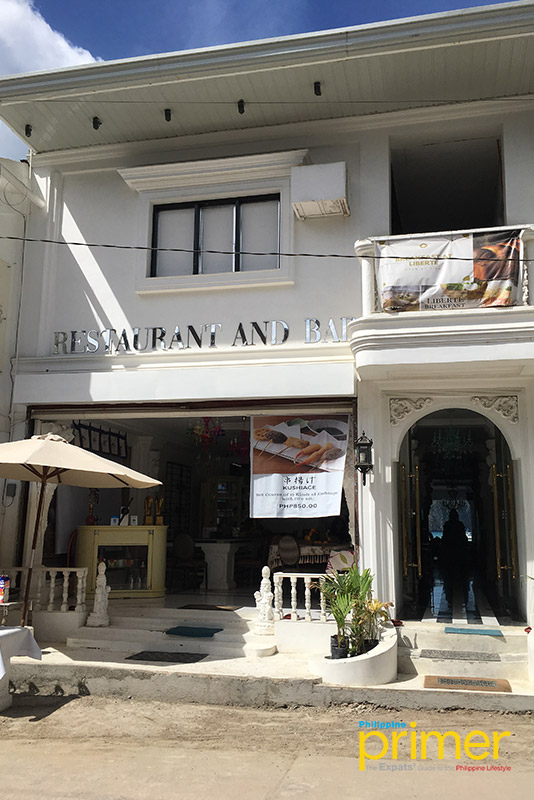 Also read: Bella Vita in El Nido Palawan: Sunsets, Pizzas and Cocktails by the Beach
How to get here
•  Liberté Bar and Restaurant is Calle Hama Street, Brgy. Masagana, El Nido, Palawan.
•  From your hotel, you can take the tricycle to Calle Hama or G. Del Pilar St. because Calle Hama itself is closed to motorists, you will have to walk to the restaurant. Once you are along G. Del Pilar St. cor. Calle Hama, turn right and Liberté Bar will be on the left.
•  If you are using a rented motorcycle, Calle Hama is allowed.
---
This first appeared in Philippine Primer's Japanese Magazine March 2020 issue.
Images grabbed from Liberté Bar Facebook Page

Calle Hama Street, Brgy. Masagana, El Nido, Palawan