Share, Laugh at Eatogether Food Hall in SM Megamall
This newly opened food hall is not like the others you may have experienced before. Brought together by the Vikings Food Group, Eatogether Food Hall is now open in SM Megamall with over 10 food stalls to try!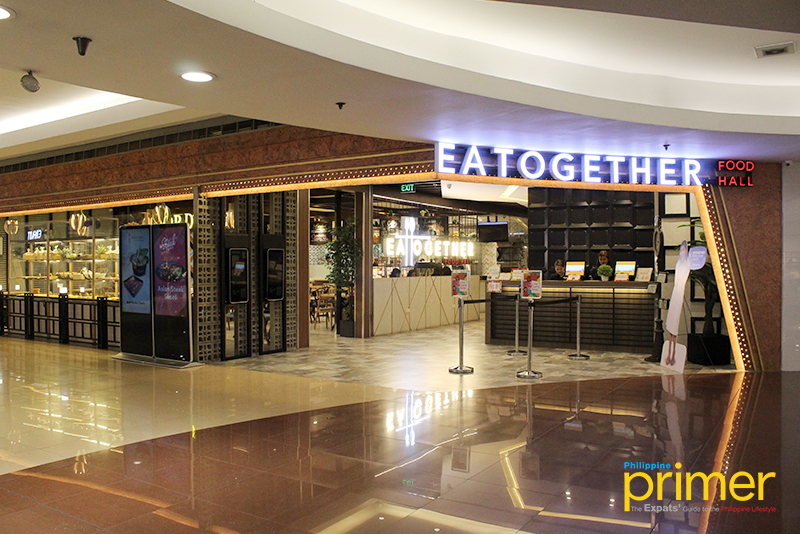 Eatogether is the culmination of diverse specialties of Vikings Food Group's Executive Chefs. That said, there's no reason not to expect high quality and specially curated dishes inside.
Also read: Vikings Luxury Buffet
For your first visit, you will have to get a Vikings Reward Card with a minimum initial load of Php 300 from the reception at the entrance. Otherwise, all food stalls accept debit and credit card payments. Yes, they're fully cashless!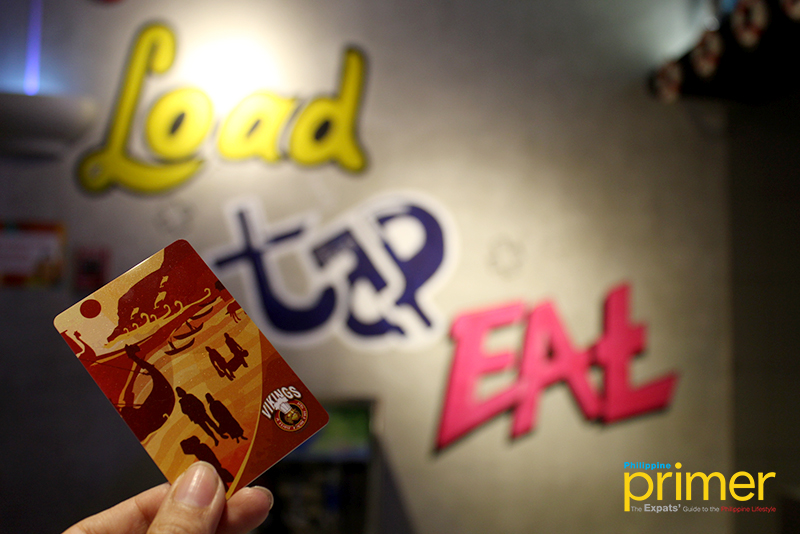 Vikings Reward Card requires a minimum initial load of Php 300
The concept of Eatogether Food Hall is to literally eat together with your family, friends, or even co-workers. The area can sit over 200 diners in various booths and tables, perfect for an IG-worthy flatlay.
Dine here for your favorite pastries and coffee, Filipino comfort foods, Korean hotpots, Asian dumplings, Malaysian and Cantonese noodles, shabu-shabu, chicken wings, even the no-qualms Italian pizza & pasta combo!
Also read: The Common Good in Poblacion: 9 Stations, 9 Specialties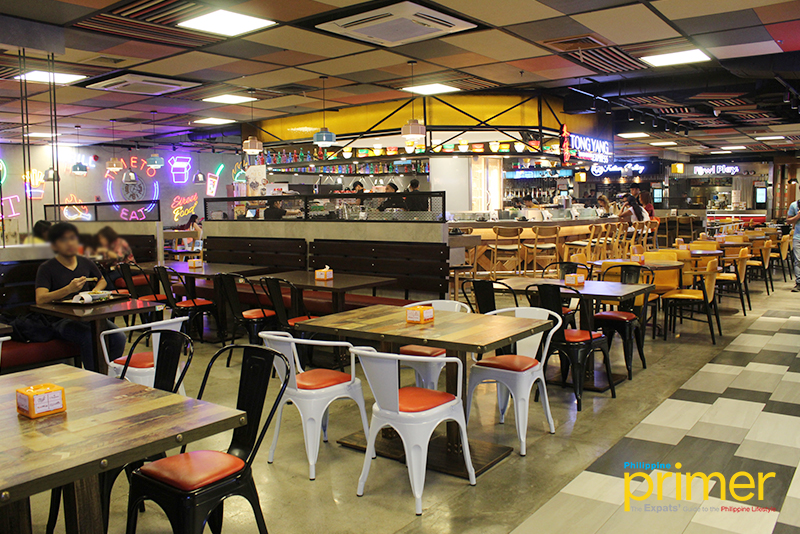 There are currently 12 food stalls namely: Bag of Seafood, Budae Jjigae, D'Letchoneros, Frituen Batsoy, Fowl Play, Hawker Lane, Jian Bao, Just Steak A Minute, L'Italiano, Mien, Nord's Bread Hub, Tong Yang Express, and a Beverage Bar.
For our stop, we were served the Kare-Kareng Bagnet (Php 285) by Frituen Batsoy, which mostly features bagnet. The slightly sweet peanut sauce complements perfectly with the crunchy bagnet—ideal for a savory lunch.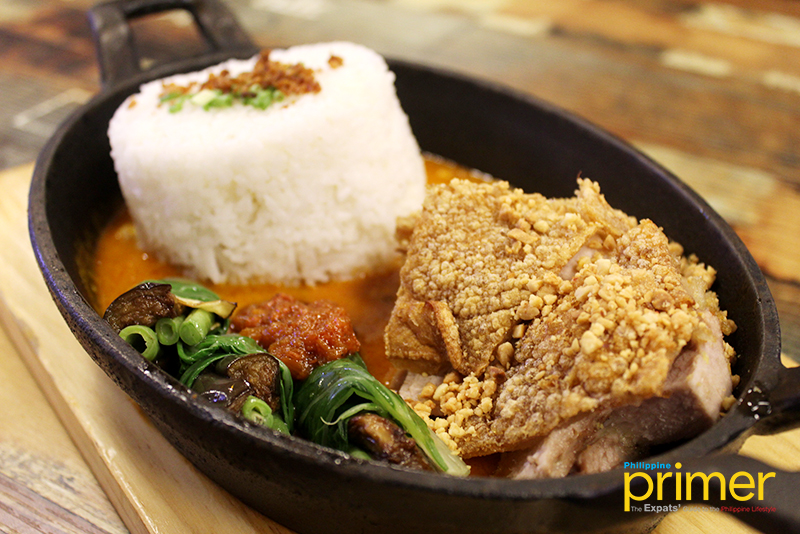 Kare-Kareng Bagnet (Php 285)
There was also the roasted Quarter Chicken (Php 175) with your choice of side from D'letchoneros. It has the right amount of tenderness, where you could always use the sauces served on the side.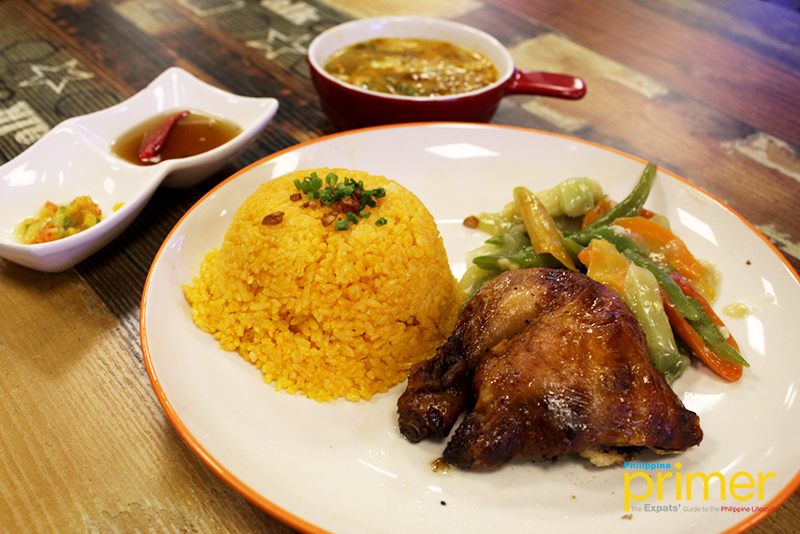 Quarter Chicken (Php 175) 
Before moving on to the other dishes, sample the Milk Tea with Honey Boba (Php 120 for 2) to wash it all down in style. Nothing beats the classic milk tea but for a sweeter twist, try both the Brown Sugar Milk Tea or the Wintermelon Milk Tea while their Buy1Take1 Promo is ongoing!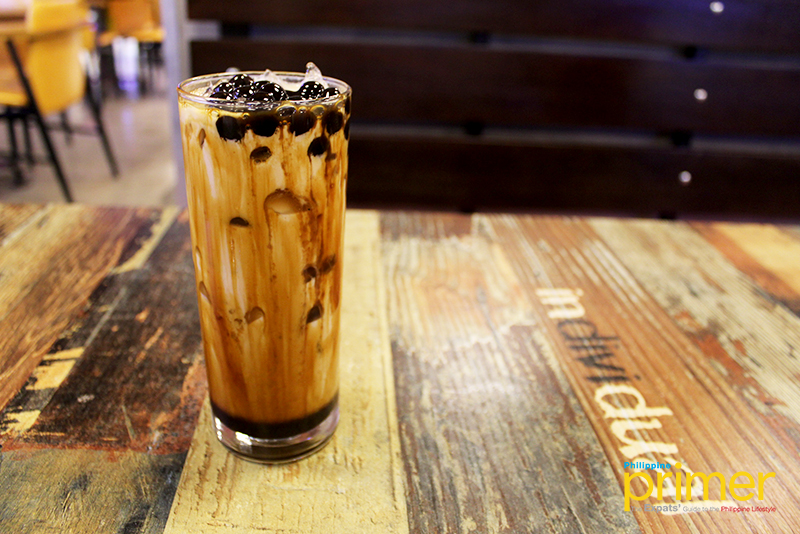 Milk Tea with Honey Boba (Php 120 for 2) 
We recommend trying the Cajun Seafood in a Bag (Php 488) from a stall titled—none other than—Bag of Seafood. This street food-style of serving the dish in a bag lets their good blend of spices and sauces to marinate the meat even as you eat it.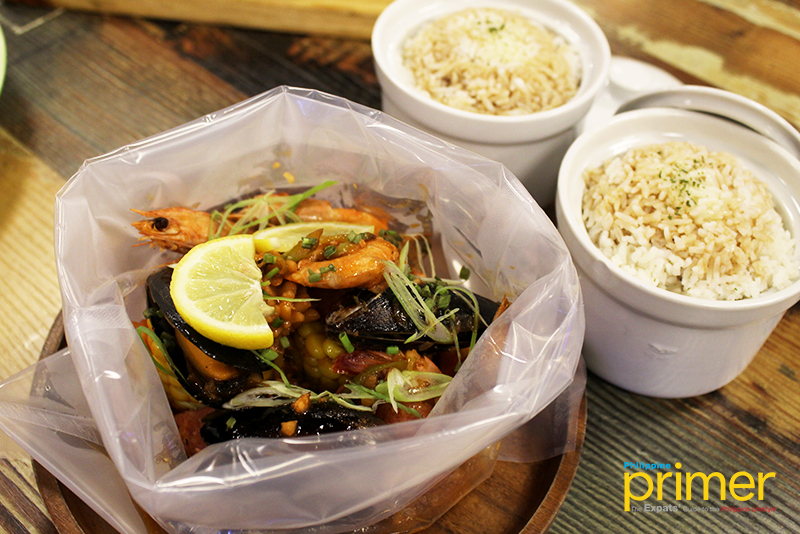 Cajun Seafood in a Bag (Php 488) 
Moving on to the ever-favorite L'Italiano pasta, go for the creamy with a tangy kick Truffle Pasta (Php 238) that we can't get enough of or the heavy and delectable Linguini Con Cozze (Php 248) that was a real show stopper. Both dishes were surprisingly greaseless and come with big servings. Definitely worth the buck!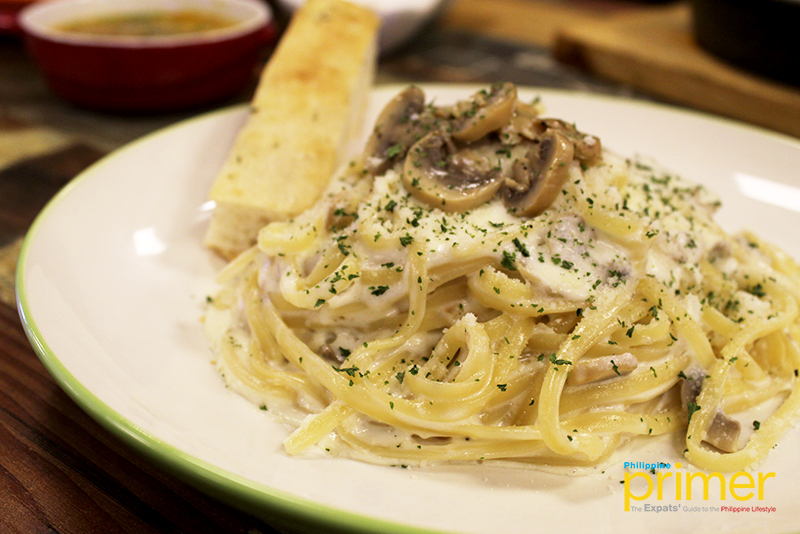 Truffle Pasta (Php 238)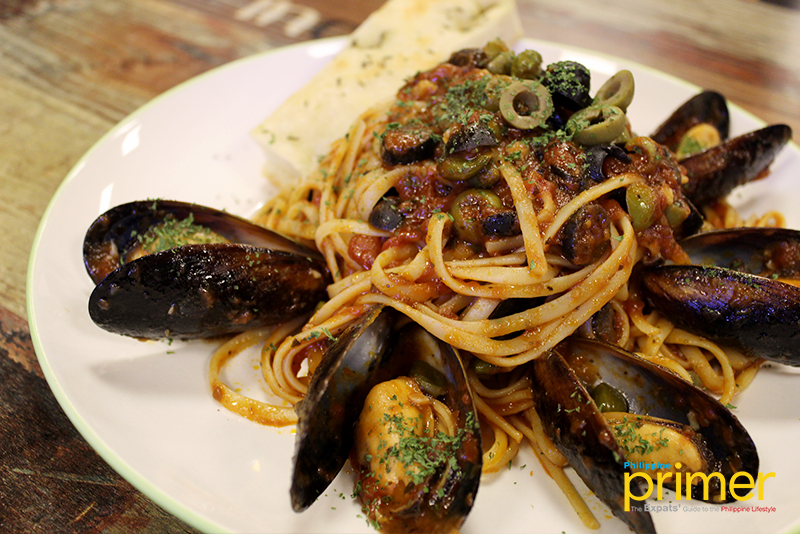 Linguini Con Cozze (Php 248) 
Further, check out the stall of Jian Bao, which serves dumplings, and Mien, where you can get noodles. Try the exquisite Pan Fried Shanghai Meat and Sea Urchin (Php 148) for a gastronomic treat.
Since everything is under the Vikings Food Group, every dish of each stall is delicately curated. A specific stall will be changed if it's not doing so well, or if a dish is receiving a negative feedback.
Unlike other food halls, the unity of Eatogether reflects how they really want to showcase the best dishes for everyone to enjoy. This just shows how versatile it is, catering to the ever-changing palates of foodies in the country.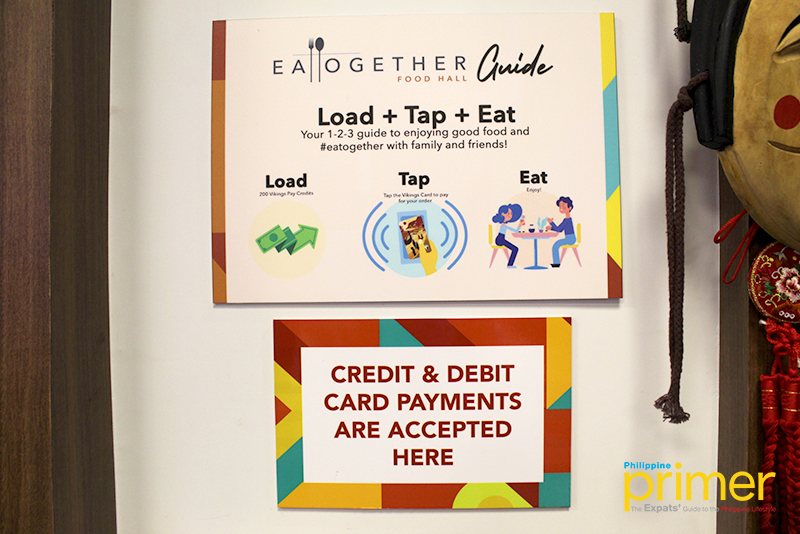 As an insider secret, we'll let you know that the Vikings Food Group is planning to open another Eatogether concept down South with a bigger space and more stalls. So tell everyone to come and try this new food hall in SM Megamall to share the food, laugh and Eatogether!
Also read: Niu by Vikings at The Podium Offers Evolved Buffet Dining Experience
---
Written by Heloise Diamante
General Information
2/F Bldg. A, SM Megamall, Ortigas Center, Mandaluyong
02-845-4647
10 a.m.- 10 p.m.
Vikings Reward Card, Credit or Debit Card only