The Common Good in Poblacion: 9 Stations, 9 Specialties
Poblacion has completely shed its shell of being a mere backstreet in Makati. It's now recognized as a hub for the city's fast-growing food culture, and the restaurants within Poblacion prove it. From simple, home-cooked meals to succulent recipes from all over the world, Poblacion is a virtual food crawl waiting to happen.
If, however, you don't have the time (boo!) of the day to go on such a trek, there is a way for you to sample the best of Poblacion (and more) all under one roof: at I'M Hotel's The Common Good Food Playground.
Located on the 4th floor of I'M Hotel, The Common Good is a food hall concept that features nine stations, each with its own distinct personality.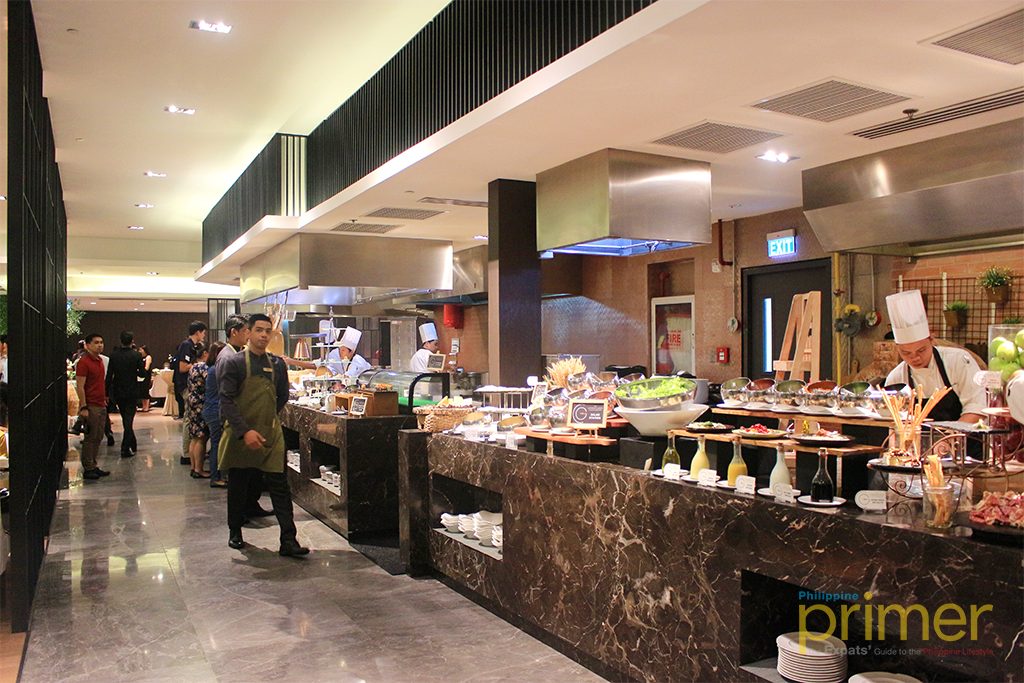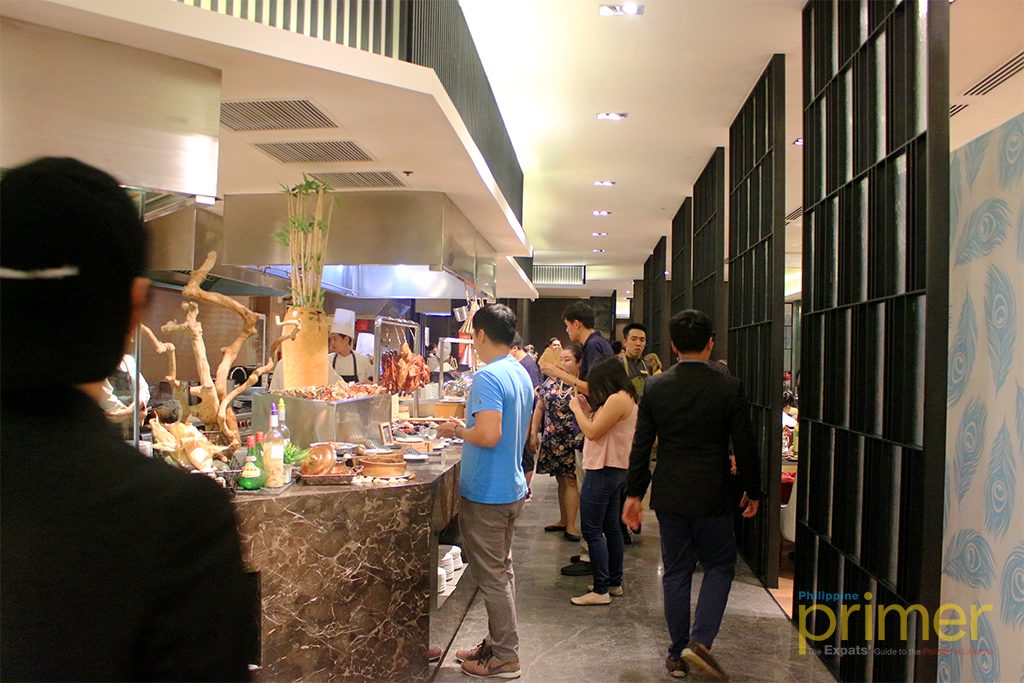 As you can see, the layout feels like a full-on food hall. Formerly called the Bloom, I'M Hotel has transformed its buffet restaurant into what can only be said as a bonafide food hall, offering stations instead of specific dishes for people to try.
Scouring through the entire food hall (we were seated during the media preview last May 25, but you get the idea), we were given a rundown of each of the specialties from The Common Good's nine stations. Quick reminder: every photo you'll see here is a mere sample of what you can get at The Common Good, so if you're going to go through all nine stations, you (and your plans of going on a diet) have been warned.
Paul and Ranuka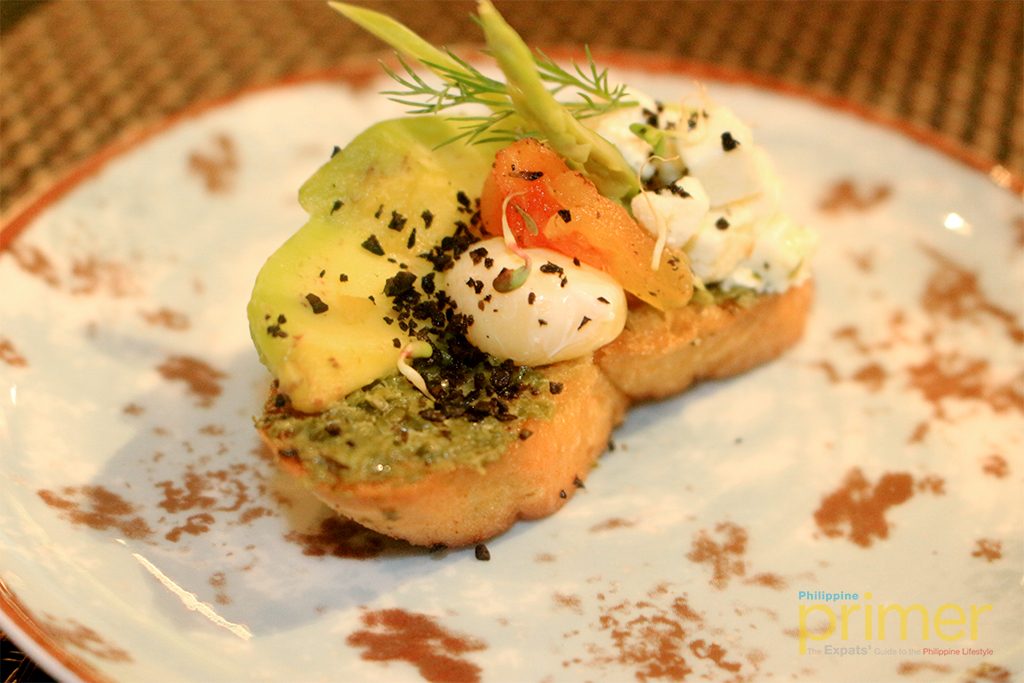 GREEN EGG SANDWICH. An open-faced sandwich with a "green egg".
Named after the two chefs at the helm of The Common Good, Paul and Ranuka's Green Egg Sandwich (Php 290+) features a level of freshness usually seen in salads. The greens, slow-roasted tomatoes, avocado, salsa verde, asparagus spears, and finely-chopped black olives take you for a ride that you won't soon forget. It's also a guilt-free open-faced sandwich because of their gluten-free sourdough bread.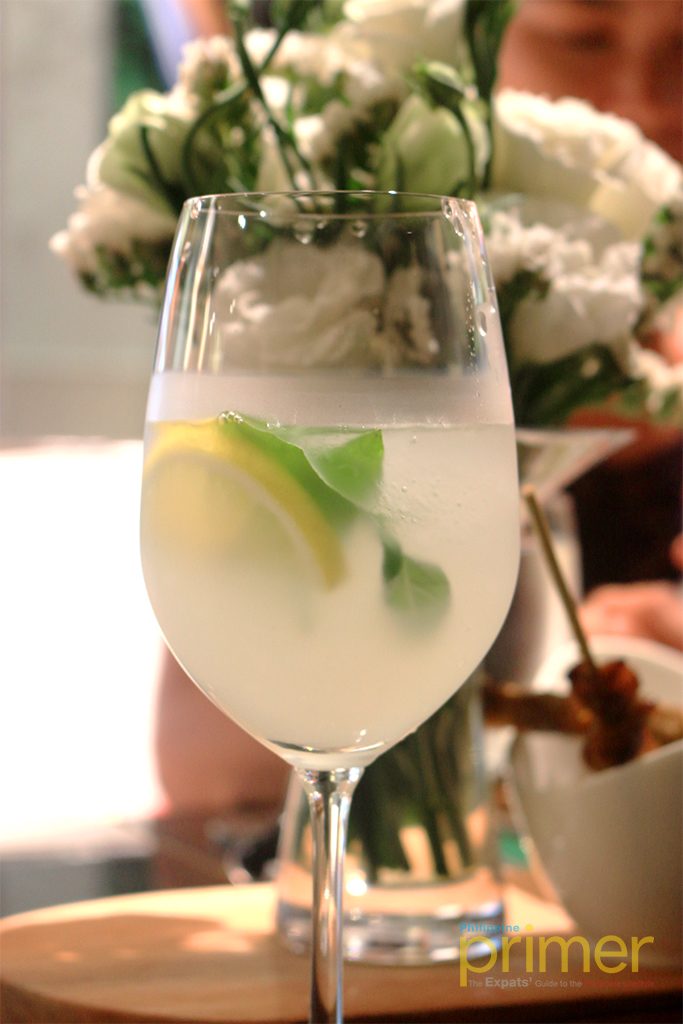 ENZYME MOJITO. Yes, it gets healthier.
The perfect drink to go along with Paul and Ranuka's Green Egg Sandwich is one of their enzyme drinks (Php 300+). Their enzyme mojito, in particular, is a tasty mocktail that should remind you of a tangy mojito sans the kick from the white rum. It's the first of its kind in the country!
Tiffin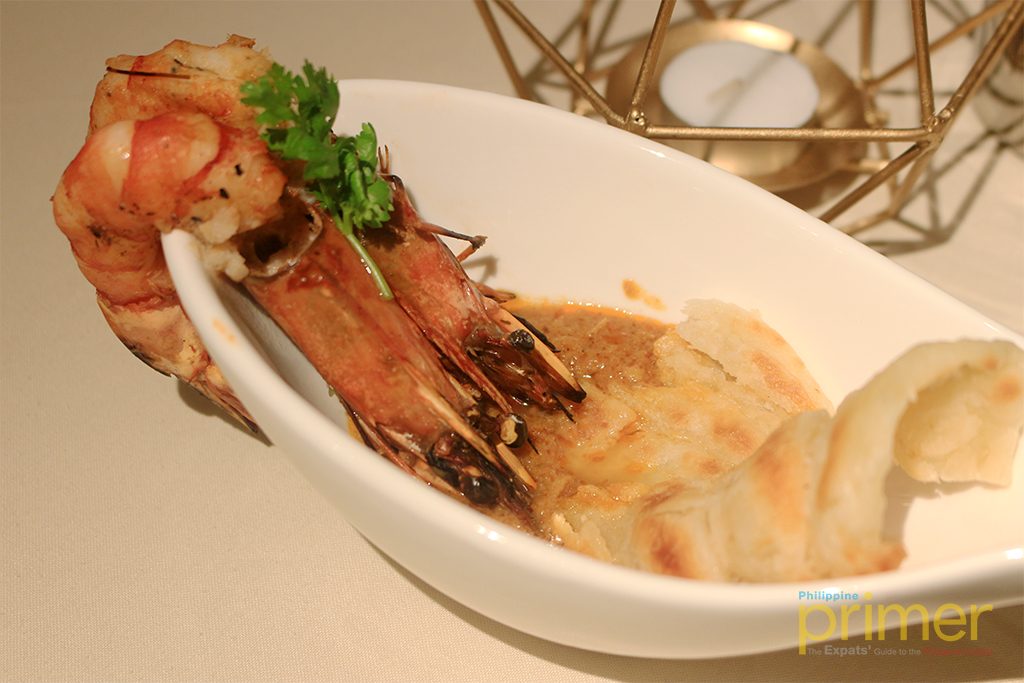 PRAWN MASALA AND ROTI/PARATHA. Did somebody call for an Indian dish? How about two?
A quick stroll through Poblacion gives you a full taste of Indian restaurants, but if you don't have the time to drop by every single one, there is the option of Tiffin's Prawn Masala (Php 320+) and Roti/Paratha (Php 120+). The Prawn Masala has enough heat to keep your taste buds firing, while the Roti (a South Indian flatbread) makes it so you won't even need to look for rice.
Al Dente
If you've been looking for a mix of Filipino and Italian, then Al Dente is the station for you. Their Sisig Flatbread Pizza (Php 400+) is a good mix of Italian techniques and Filipino flavor, with a bit of Turkish flair thrown in for good measure. This was so good, we couldn't resist eating it straight away, hence the lack of a photo.
Perfect Four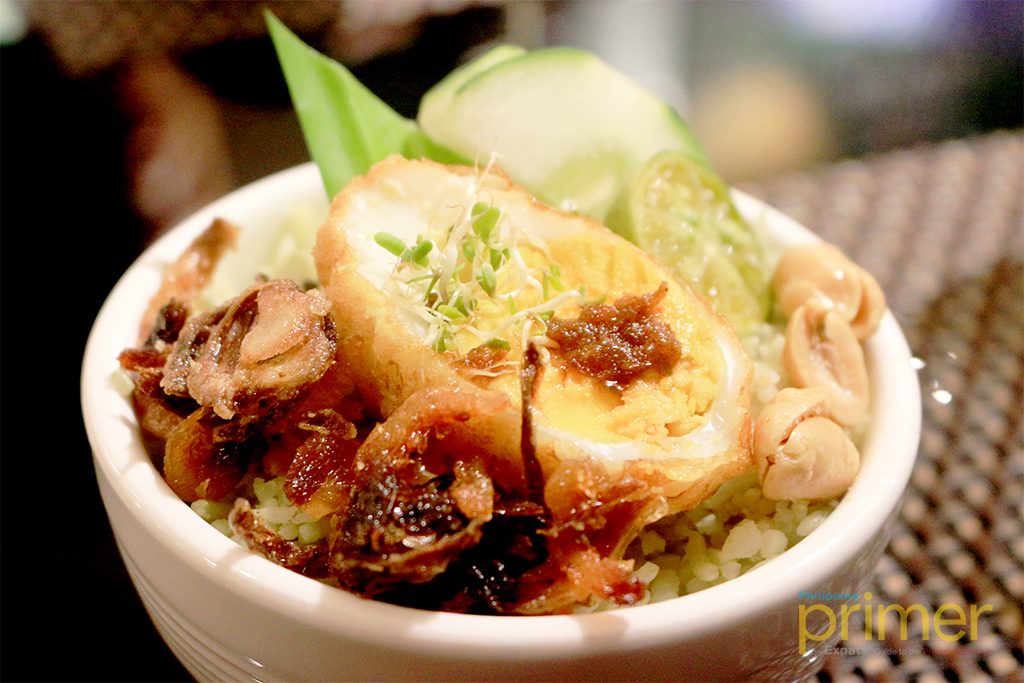 NASI LEMAK. Yes, it's rice topped with a hardboiled egg, small fried shrimp, and a few pieces of peanuts. But it is good.
Rice is one of the many things you will never miss on a Southeast Asian table. It's a staple of nearly every country in the region, and Perfect Four's Nasi Lemak (Php 290+) is the perfect introduction to rice for Westerners. Nasi Lemak is Malay for "rice in cream" or "richly flavored rice", and Perfect Four's embodies both. It's a fragrant cup of rice topped with the simplest of things: a fried hardboiled egg, fried small shrimp, some peanuts, and cucumber. If that's not enough for you, squeeze that calamansi over the whole thing to give it a sharper kick of flavor.
Parilla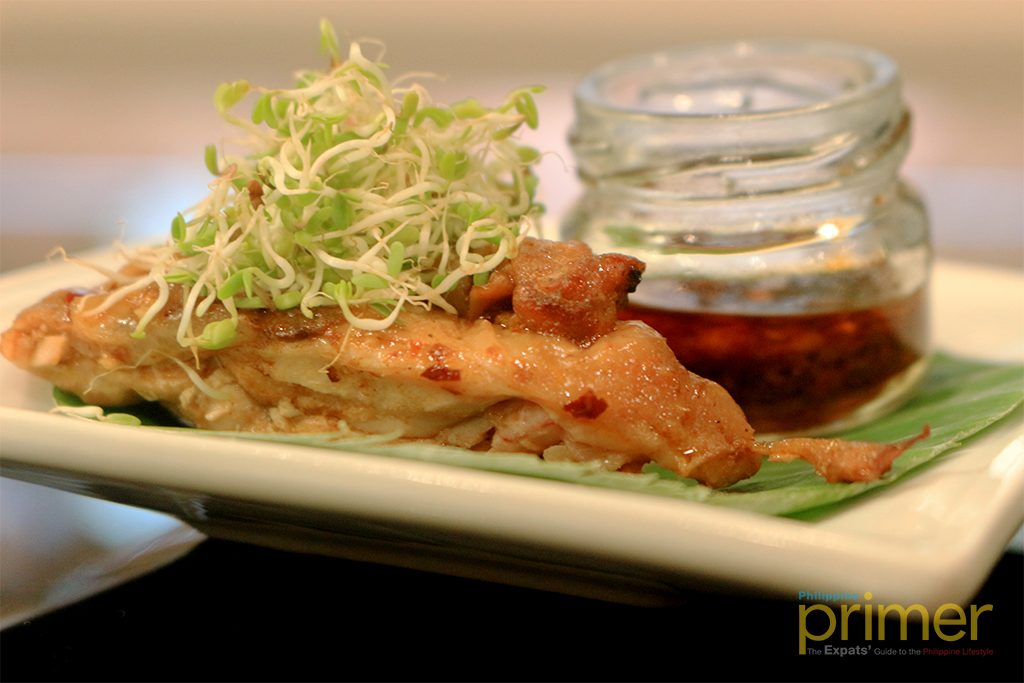 PERI-PERI ROAST CHICKEN. We understand it's not exactly Spanish, but this South African/Portuguese dish is a way of honoring the grill it's made on.
For the uninitiated, or at the very least unfamiliar with Spanish terms, parrilla is Spanish for grill. This means everything that comes out of Parilla (yes, they meant to leave out that one R) is grilled to perfection. Case in point: their own version of a Peri-Peri Chicken (Php 280+). It's chicken that's been grilled the right way: on an open pit grill, seasoned beautifully with just the right amount of heat.
One Bowl Wonder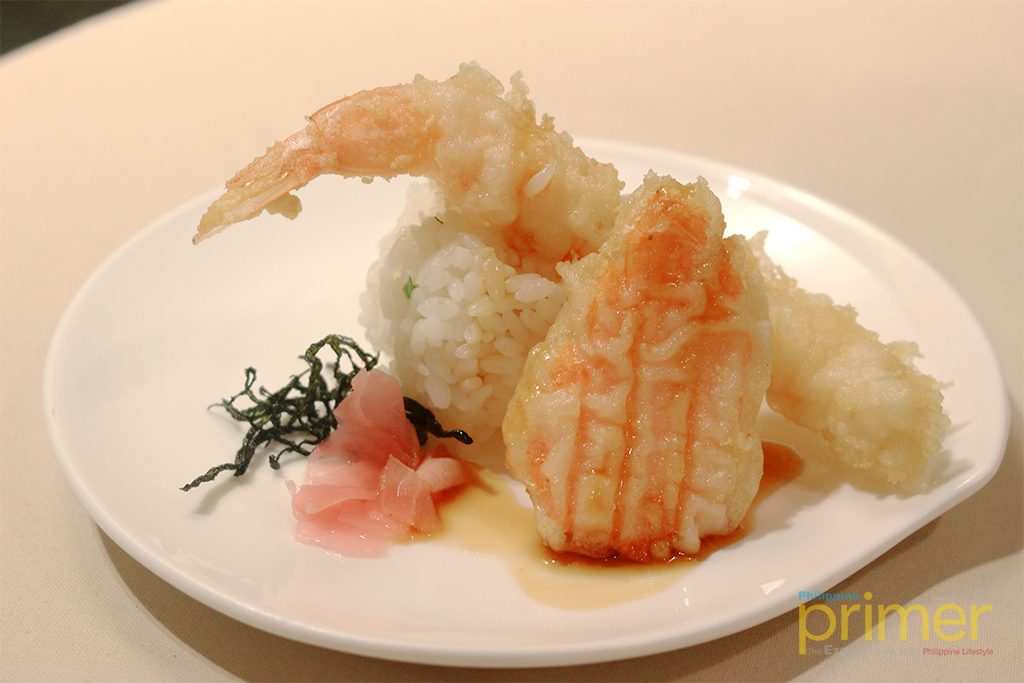 PRETEND IT'S IN A BOWL. Yes, this is a serving of their Ebi Tendon (Php 245+), which would have been in a bowl had it not come together with eight other dishes.
A tendon, in case you're not familiar with the term, isn't a part of a carcass—as far as Japanese cuisine is concerned, that is. It's a contraction of the words tempura and donburi or rice bowl. One Bowl Wonder's Ebi Tendon is as good as they come for a restaurant trying to replicate one of the more recent rising stars in Japanese cuisine, and it is as close to the original as you can get this side of Makati.
Empress Jade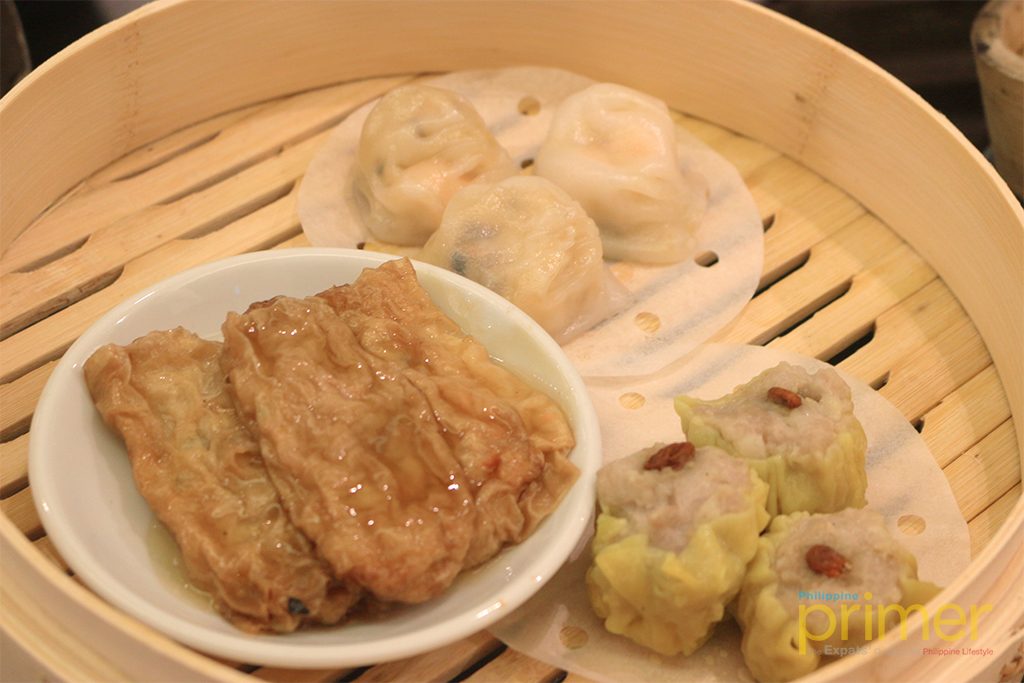 DIM SUM PLATTER. An homage to a Poblacion staple.
Yes, your eyes are not deceiving you. There lies a station within The Common Good named Empress Jade, an homage to the go-to Chinese restaurant in Poblacion, which also happens to be next-door to I'M Hotel. They've taken one of the main reasons people flock to Empress Jade: their dim sum. This Dim Sum Platter (Php 400+) is a plate full of Empress Jade's best-sellers: Hakaw, Seafood beancurd roll, and pork siu mai.
Sucré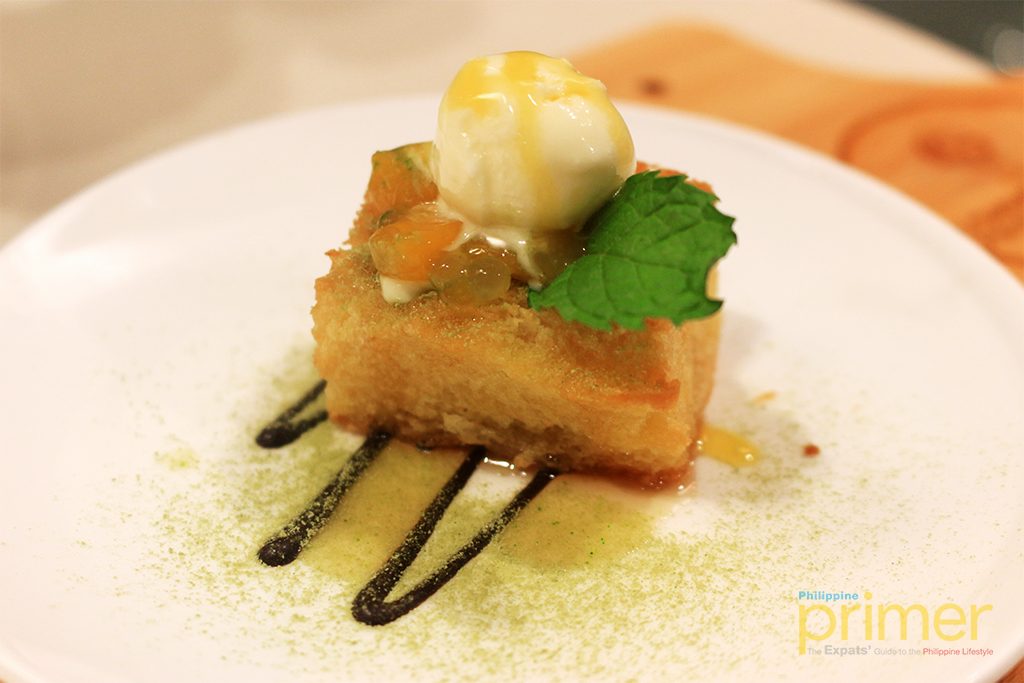 MATCHA AND MANGO SAGO. Placed on top of a Honey Thick Toast (Php 190+), this dessert is a good way to end your meal at The Common Good.
Sucré is the French word for sweet or sugar. Either way, this small sample of their dessert station, called Sucré, is arguably the best way to end your meal at The Common Good. The slightly sweet thick toast (Php 190+) goes well with a dollop of ice cream, tapioca pearls, and slices of mango — or, really, whatever you fancy from Sucré's range of sweets.
Fountain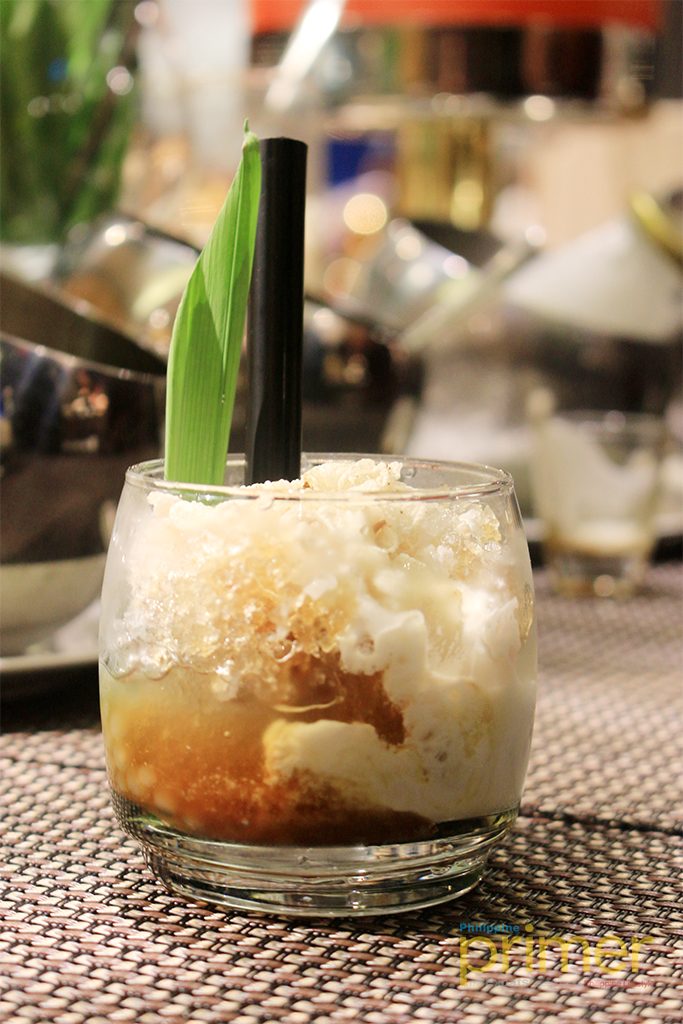 GINUMIS GRANITA. A not-so-ordinary granita.
Remember when we said that Sucré's desserts were a good way to end your meal at The Common Good? That's because we like this option better: a Ginumis Granita (Php 130+) from their drink station aptly named the Fountain, which serves a variety of drinks.
A granita is a semi-frozen Italian dessert made from sugar, water, and a bunch of different flavors, but this particular iteration puts a Filipino (Visayan, to be specific) twist to the Italian dessert. They throw out all the artificial flavors and put in classic ginumis ingredients like tapioca pearls, coconut cream, and a bit of pinipig (immature glutinous rice grains) on top.
Psyched for The Common Good? So are we! Swing by I'M Hotel later this evening and enjoy these treats from their a la carte menu (prices shown here) or their breakfast (Php 724+) and dinner (Php 1,367+) buffets!
General Information
4/F, I'M Hotel, 7862 Makati Ave. cor. Kalayaan Ave., Makati City
02-755-7888
Breakfast - 6 am to 10 pm, Lunch A la carte - 11 am to 4 pm, Dinner - 4 pm to 10 pm