Niu by Vikings at The Podium Offers Evolved Buffet Dining Experience
Since 2011, the established and multi-awarded Vikings Group has been known to offer a wide array of well-curated food selections in the Philippines through its buffet concept. With the arrival of Vikings' another brand—Niu—in 2014, the luxury buffet it is known for has been redefined.
Encounter the upscale and evolved dining experience at the second branch of Niu by Vikings on the 5th floor of The Podium in Ortigas.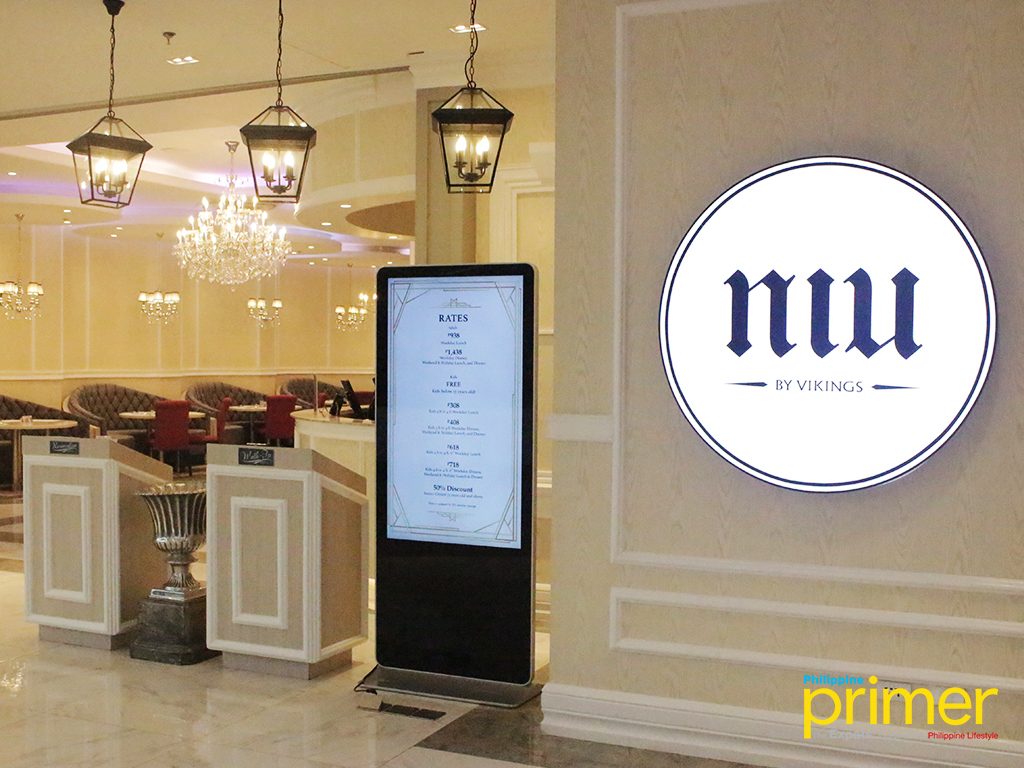 Niu by Vikings at The Podium branch
Niu (pronounced as nee-yu) which means "nine" in the Viking language, is a buffet restaurant that offers sumptuous fare with top-quality attributes. Niu easily stands out among other buffet restaurants as it exudes a chic design, creating a look that elevates the whole dining experience. Niu's monochromatic color scheme accentuates its dining area and VIP function rooms, giving a striking luxury and comfort to all diners.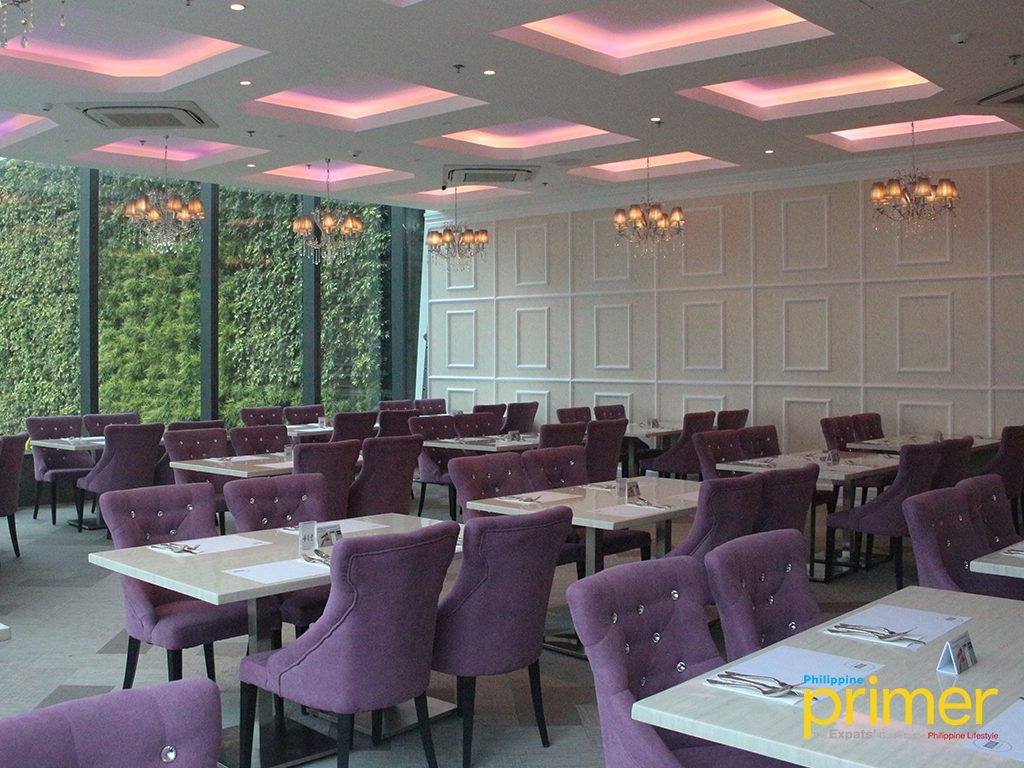 Niu by Vikings' monochromatic interior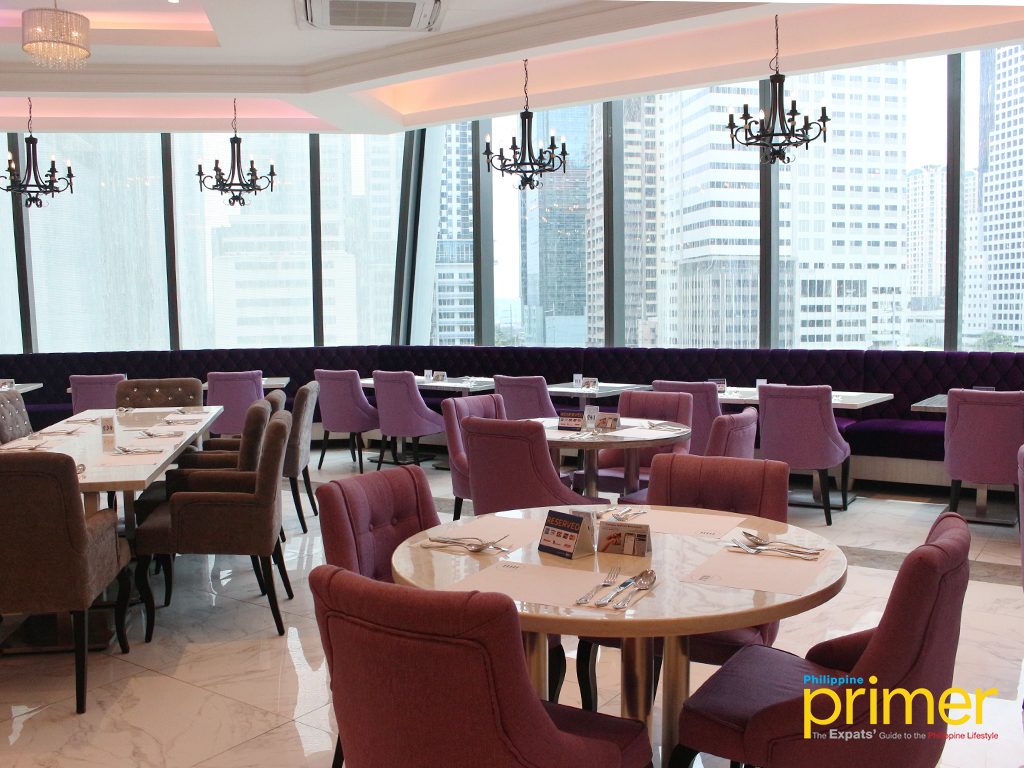 It has a soothing ambiance that makes you completely enjoy your stay
Niu's Forager Chef
To let buffet-goers completely savor different cuisines—from French, Italian, Japanese, Chinese, Mediterranean to local favorites—Niu's Executive Chef MJ Camarista brings her expertise to curate Niu's array of dishes.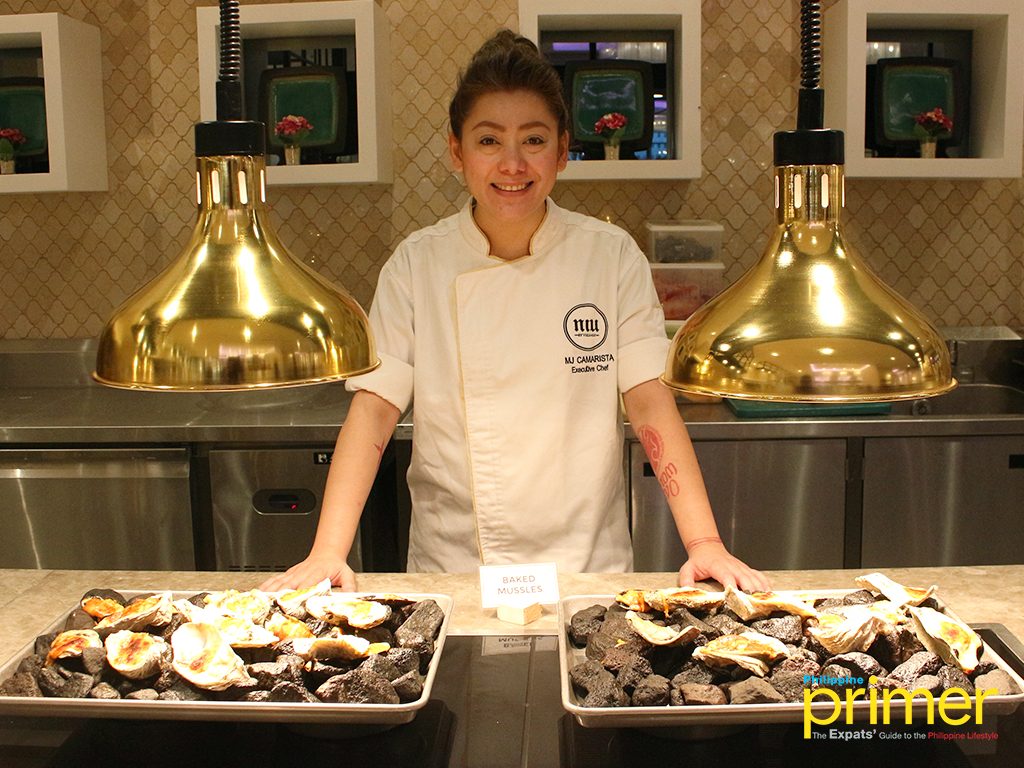 Niu's Executive Chef MJ Camarista
Chef Camarista used to be a forager chef, hunting for the best ingredients all around the world. During that time, she was heading out to many countries to search for fresh ingredients to use in her cooking. She believed that it is important to know when and where a certain ingredient should be picked to forage successfully.
The Filipino-Japanese chef was able to easily understand the psychographics and demographics of each establishment and ingredient she has worked with. "Understanding these dynamics enables me to appreciate the integrity of the ingredient and preserving the honest quality of the dish," she said.
From this experience, the chef also figures that "everyone can create something out of anything that is edible–and it will be comforting to one's soul as it will be delectable to one's tongue. It's always a matter of perspective," she adds.
Clearly, the mastery of chef was applied to a cornucopia of flavors Niu is serving at present.  
Niu's Buffet Stations
Niu's overwhelming stations—comprised of sumptuously rich international and local cuisines—will surely satisfy your appetite. Start the food adventure at the Appetizer or Cold Section with cold cuts and cheese platter, including different types of cheese such as the Cheddar, Emmental, Danablu, and Gouda. Cold seafood can also be found in this area.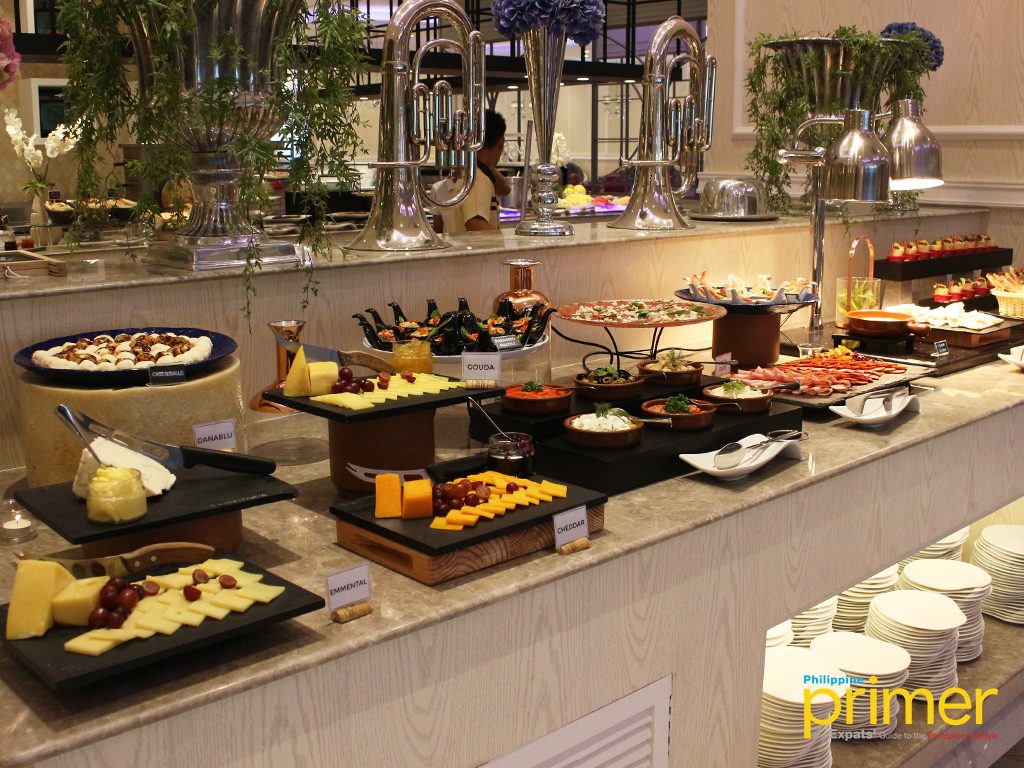 Appetizer Station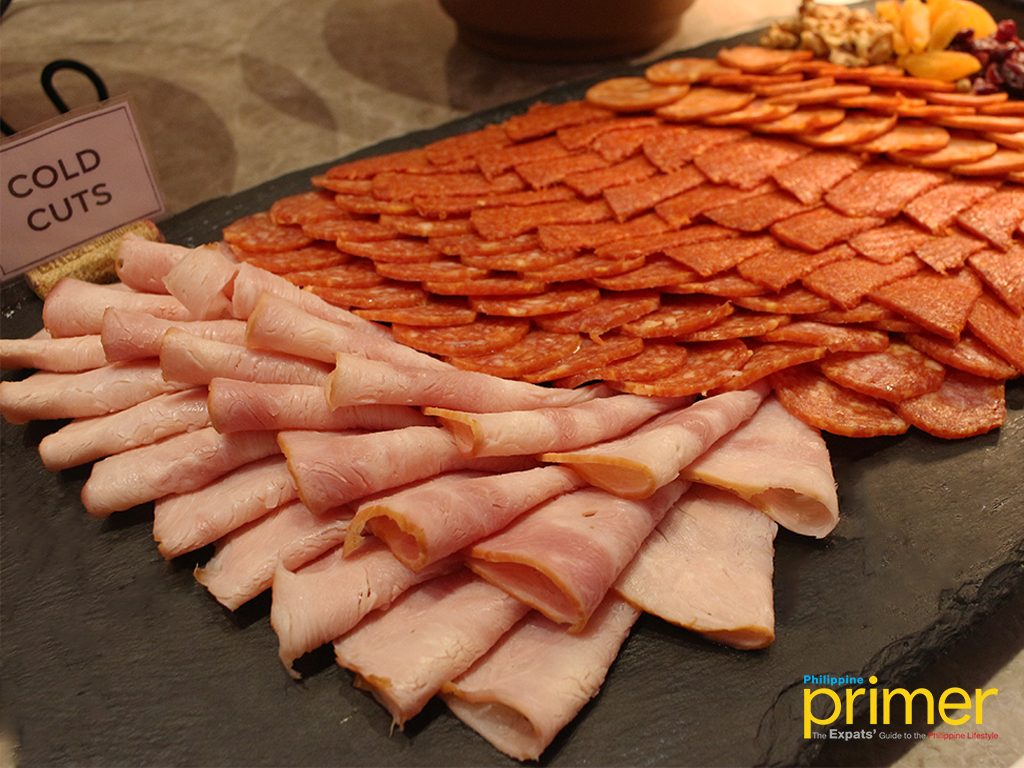 Cold Cuts Platter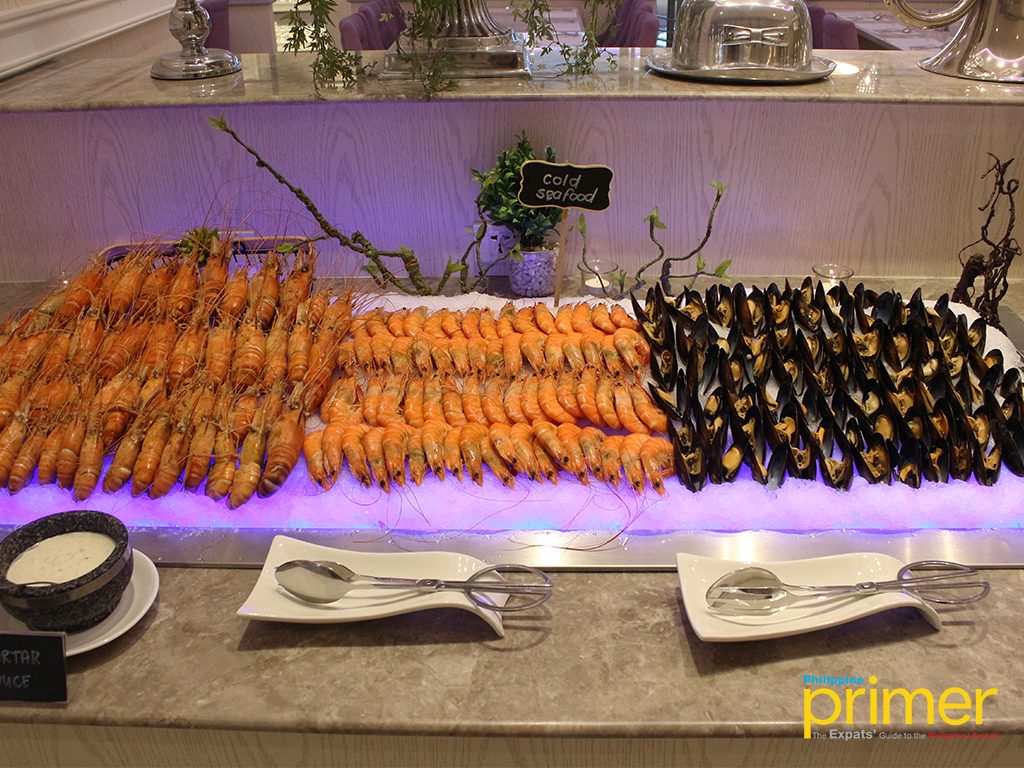 Cold Seafood Section
Overindulge at the Japanese Station where Japanese delicacies like sashimi, sushi, and maki rolls, as well as the authentic traditional favorites like tempura and Yasai Itame (stir-fry vegetables), await. You may also try Teppanyaki, a popular style of Japanese cuisine here.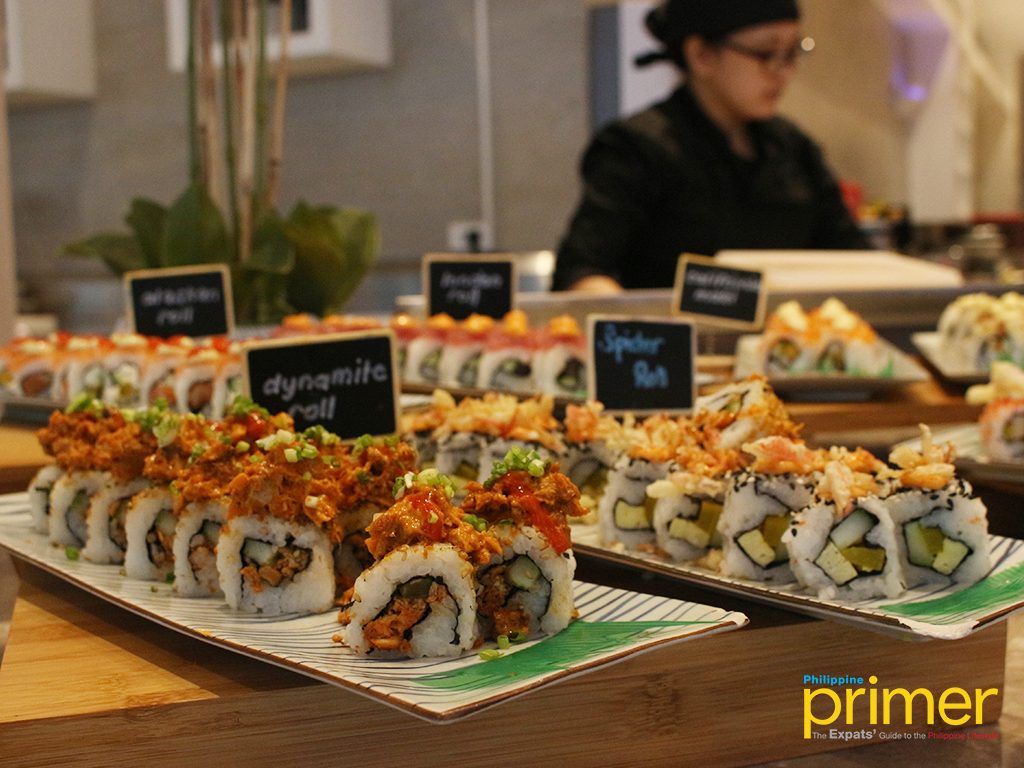 Maki rolls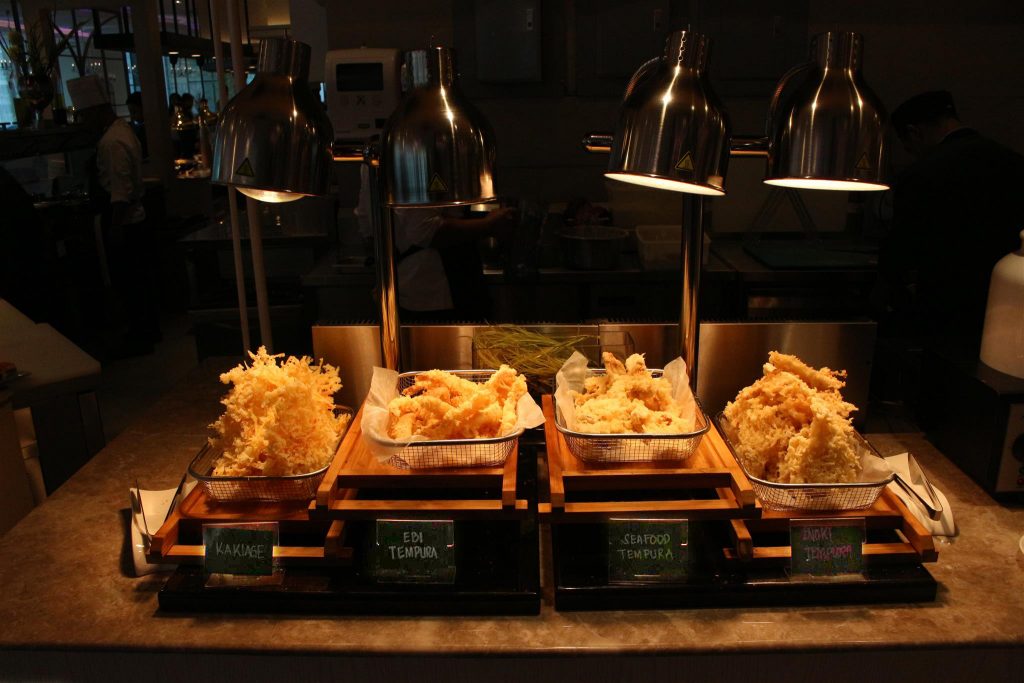 Kakiage, Ebi Tempura, Seafood Tempura, Enoki Tempura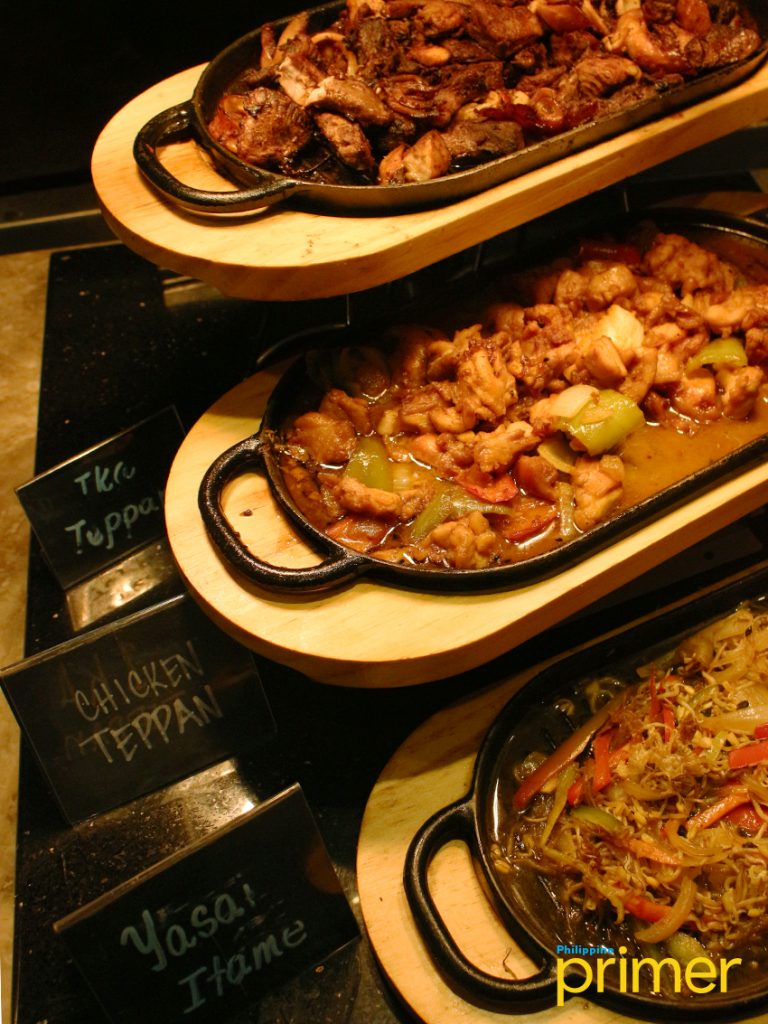 Ika Teppan, Chicken Teppan, Yasai Itame
If you fancy the very well-known steamed dishes siomai and siopao, head to the Chinese Station. It is great that the section includes other mouthwatering Chinese dishes like taro buns, steamed suahe, and noodle soups.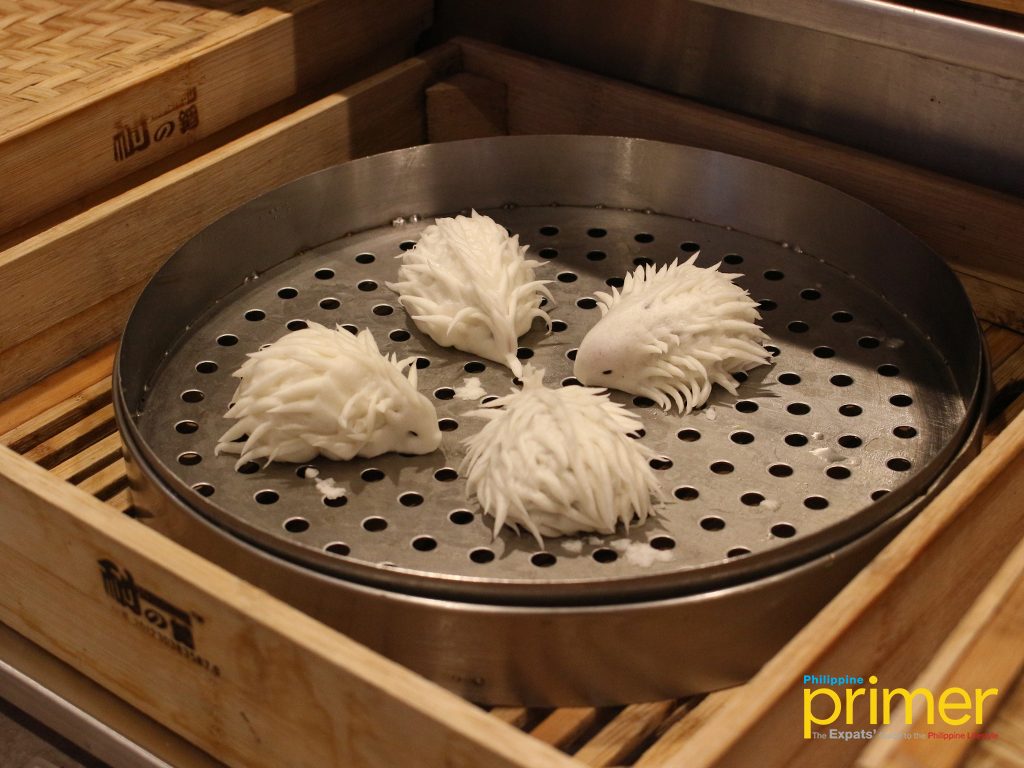 Taro Cream Porcupine Bun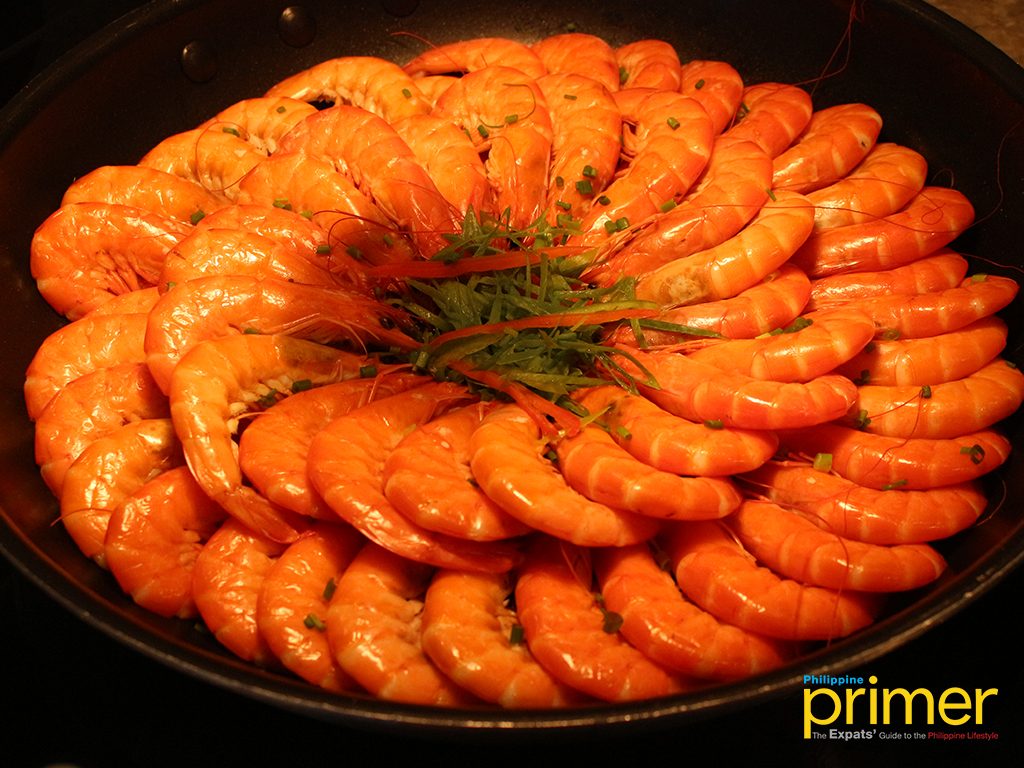 Steamed Suahe
The Filipino Station will let you appreciate classic Filipino dishes like Lechon Paksiw (roasted pork dish with vinegar), Caldereta (meat stew), and Chicken Inasal (marinated roast chicken.) Explore other cuisines at the International Station where the well-liked Korean dish Galbi-jjim is placed. This section features other European delights like pasta and pizza.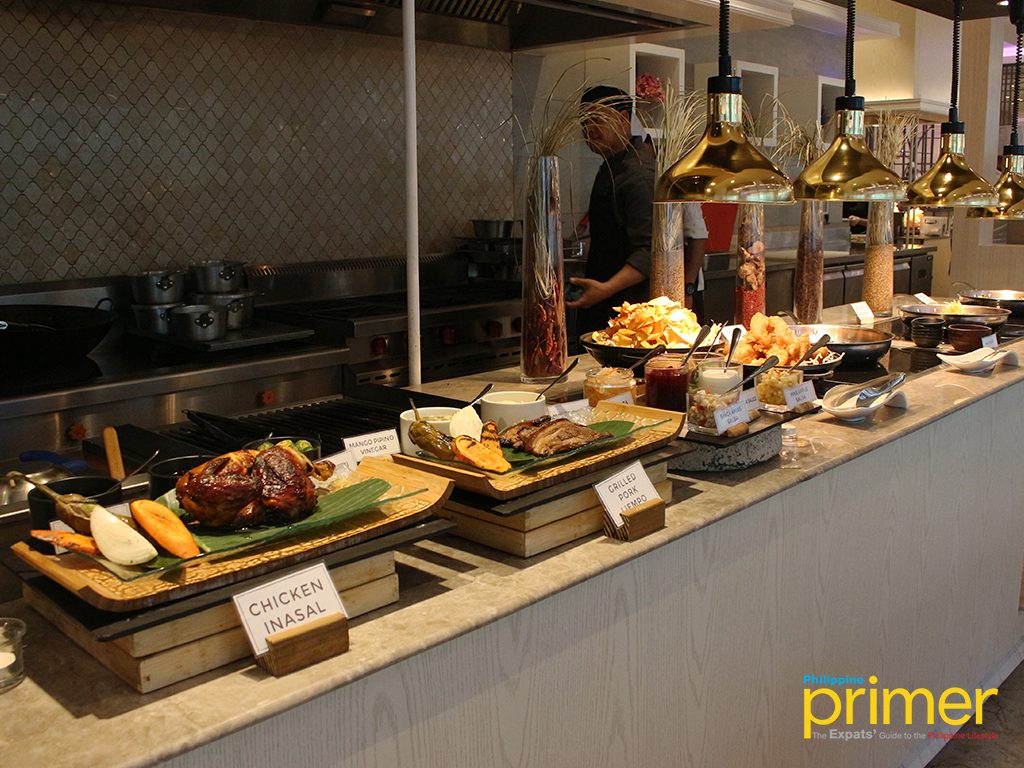 Filipino station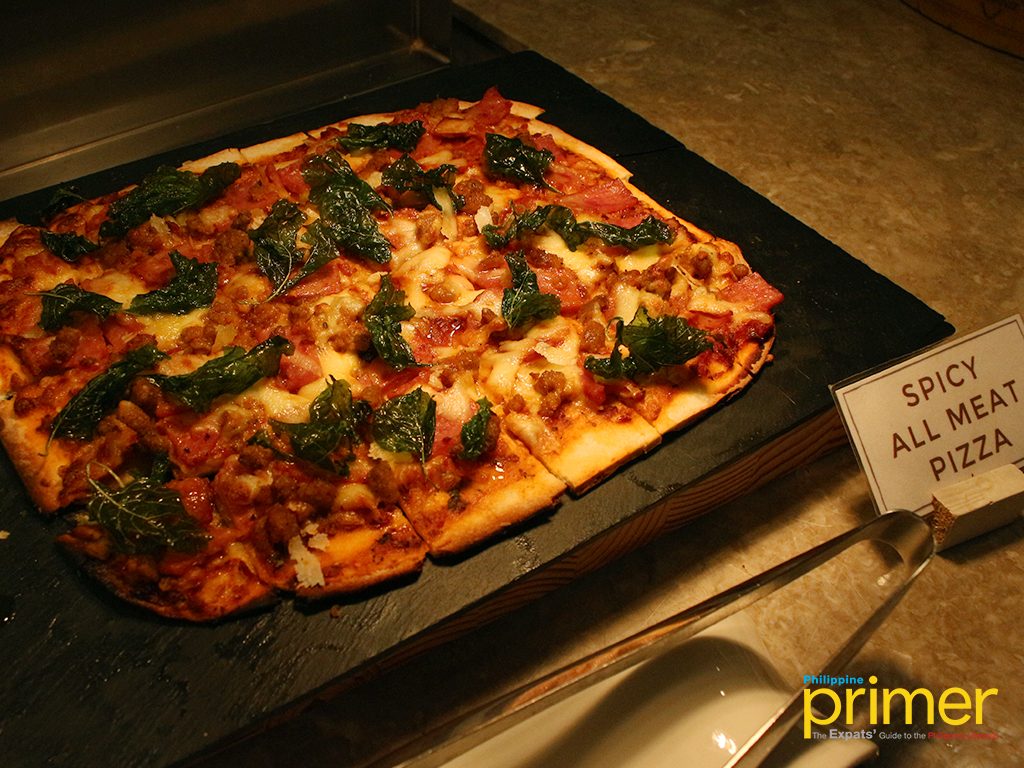 Spicy All Meat Pizza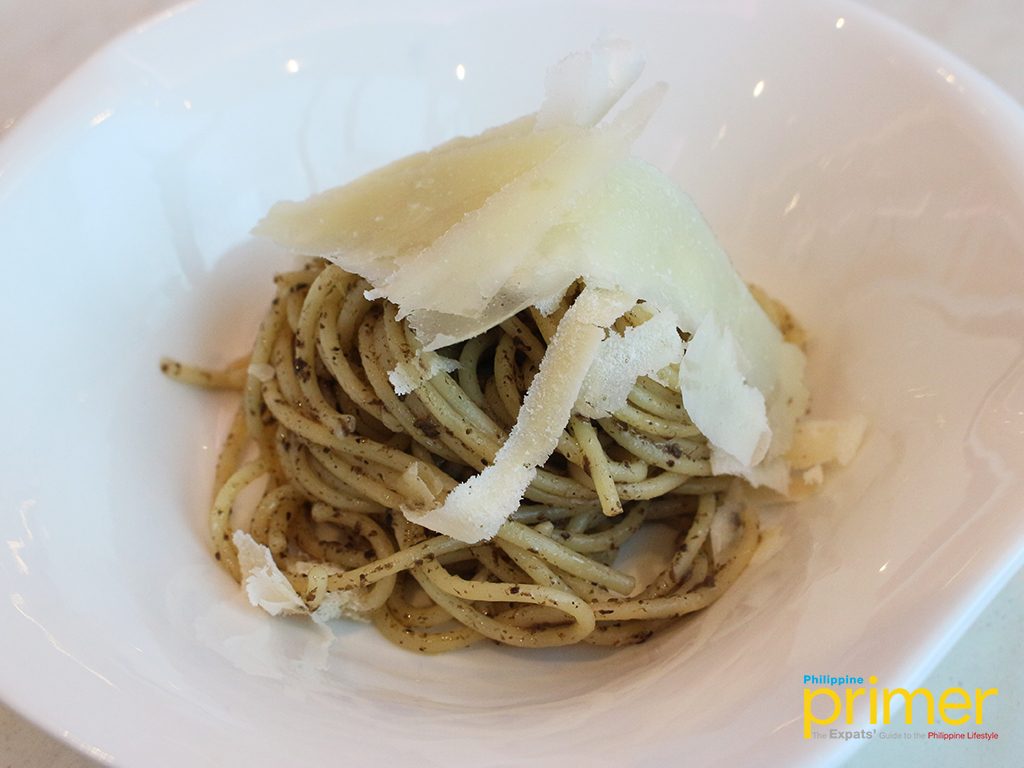 Truffled Cacio E Pepe
Of course, a buffet is not complete without the presence of the Carving Station. Satisfy your meat cravings in this area by trying various cuts of steak and brisket like the Angus Chuck Eye, Leg of Lamb, and Angus Beef Belly. Continue the endless indulgence by having your meats grilled at the Grill Station to relish its tenderness.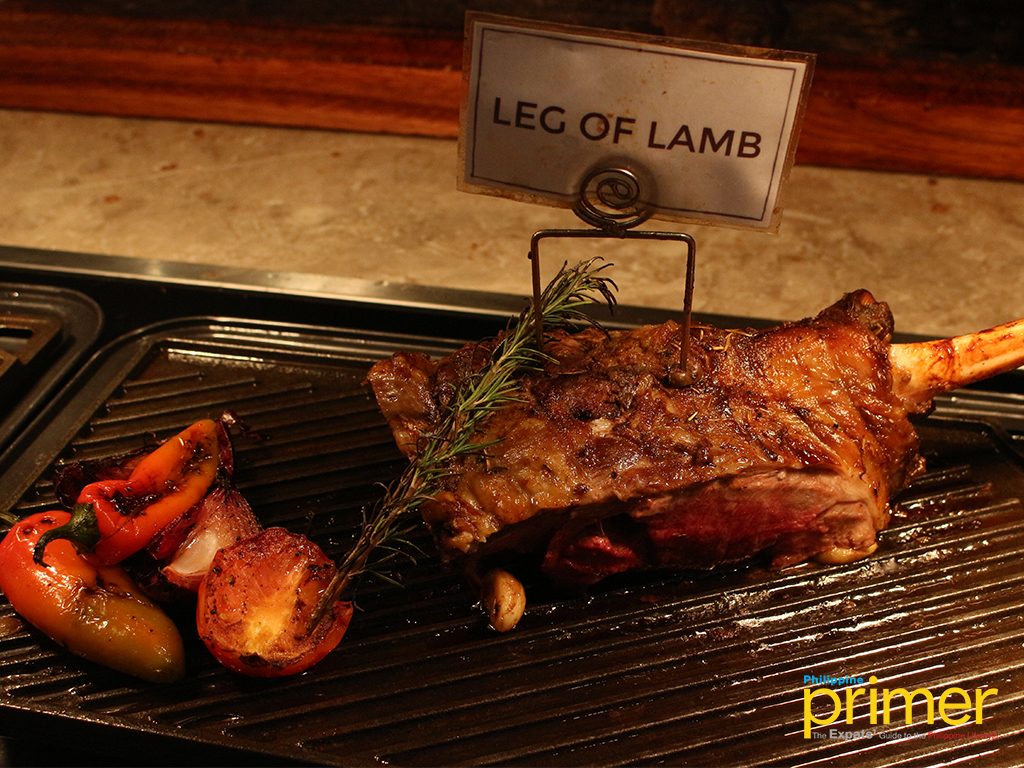 Leg of Lamb
For some refreshment and treats, head to the Desserts Bar and Beverage Station, which is generously filled with sweets, and different flavors of juices and wines.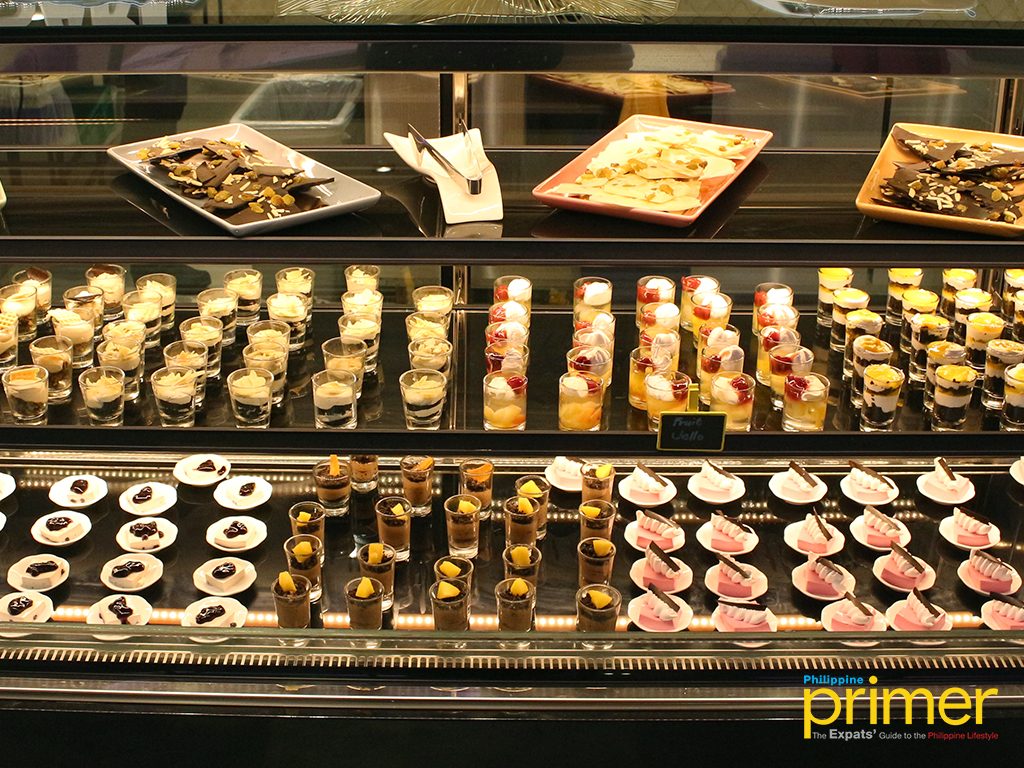 Desserts Bar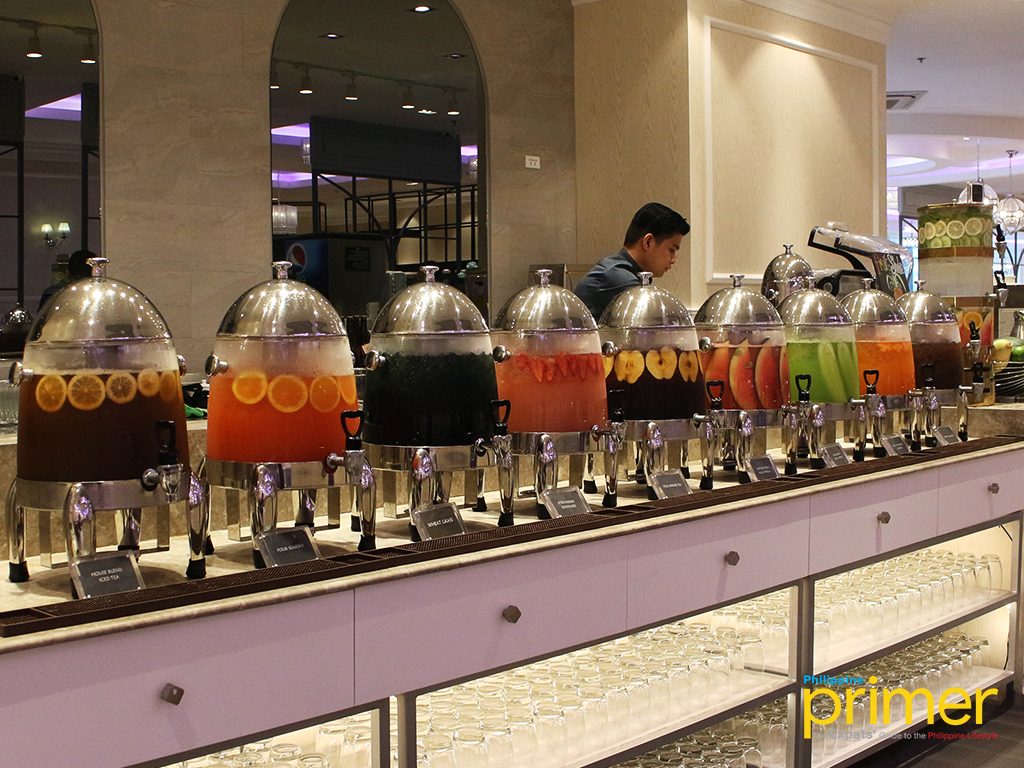 Beverage Section
Certainly, Niu by Vikings is an epitome of a world-class buffet dining spot that every epicure would not want to miss.
Visit Niu by Vikings on the 5th Floor, The Podium, 18 ADB Ave, Ortigas Center, Mandaluyong. Another branch is located on the 6th floor of SM Aura Premier, 26th Street Corner McKinley Parkway, 1630 Taguig.
Niu by Vikings Buffet Rate
Adult Rate:
Adult Weekday Lunch: Php 938 (+5% service charge)
Adult Weekday Dinner: Php 1,438 (+5% service charge)
Adult Weekends/Holiday Lunch & Dinner: Php 1,438 (+5% service charge)
Kids Rate:
Kids below 3 ft: FREE
Kids 3 ft – 4 ft Weekday Lunch: Php 308 (+5% service charge)
Kids 3 ft – 4 ft Weekday Dinner: Php 408 (+5% service charge)
Kids 3 ft – 4 ft Weekends/Holiday Lunch & Dinner: Php 408 (+5% service charge)
Kids 4 ft – 4 ft 6″ Weekday Lunch: Php 618 (+5% service charge)
Kids 4 ft – 4 ft 6″ Weekday Dinner: Php718 (+5% service charge)
Kids 4 ft – 4 ft 6″ Weekends/Holiday Lunch & Dinner: Php 718 (+5% service charge)
*Prices are subject to 5% service charge.
General Information
5th Floor, The Podium, 18 ADB Ave, Ortigas Center, Mandaluyong
635-7888 / 638-7888
0917-854-2888
Lunch: 11:00 a.m. - 2:30 p.m. Dinner: 5:30 p.m. - 10:00 p.m (Monday to Sunday)
niuthepodium@gmail.com