Visit Kinabuchs Grill and Bar at Puerto Princesa for their Crocodile Meat Dishes
Kinabuchs Grill and Bar in Puerto Princesa opened 19 years ago and has garnered a cult following through word-of-mouth marketing. Owned by the motocross legend Edward 'Butch' Chase, the name of the restaurant translates to "Butch's place".
Located along the main road of Puerto Princesa proper, the restaurant welcomes regular local customers and drones of tourists during the island's high season.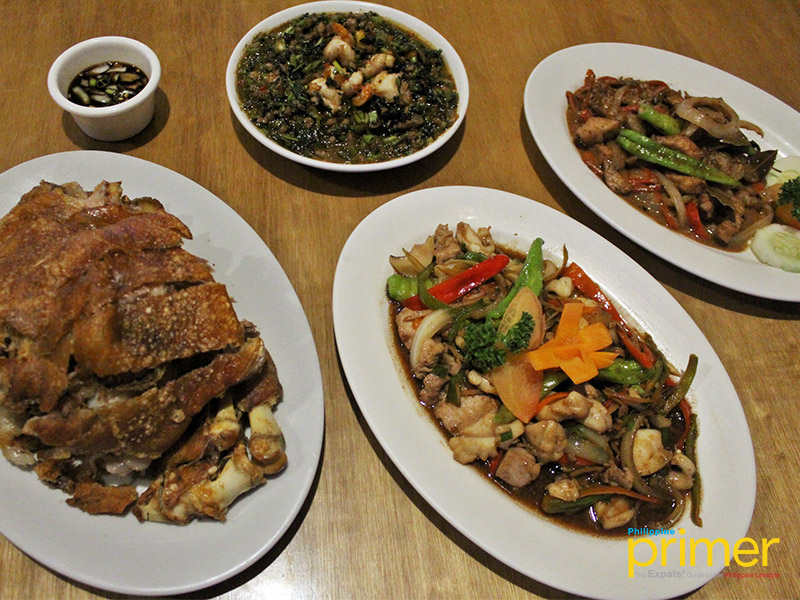 They have an open-space location where they can easily add more tables and chairs when needed! There are also available indoor dining available usually reserved for big groups or for private events.
Everyone is welcome to try the familiar Filipino dishes, the international dishes, and even the unique crocodile meat Palawan has to offer off their menu. Customers get a variety of choices as Knabuch's is popular for cooking crocodile meat in different ways.
One of which is their bestseller Crocodile Adobado (Php 395), a classic Filipino dish only with smaller chunks of meat and texture not far from that of pork. It is cooked with coconut milk instead of soy sauce making it extra creamy!
Try the Crocodile Adobado (Php 395) while in Puerto Princesa!
If you fancy something spicy, try their Gising-Gising (Php 245) a stew made of chopped vegetables, ground pork, ground shrimp, shrimp paste, and chili. The dish translates to "wake up-wake up" as its heat would truly keep you awake for hours!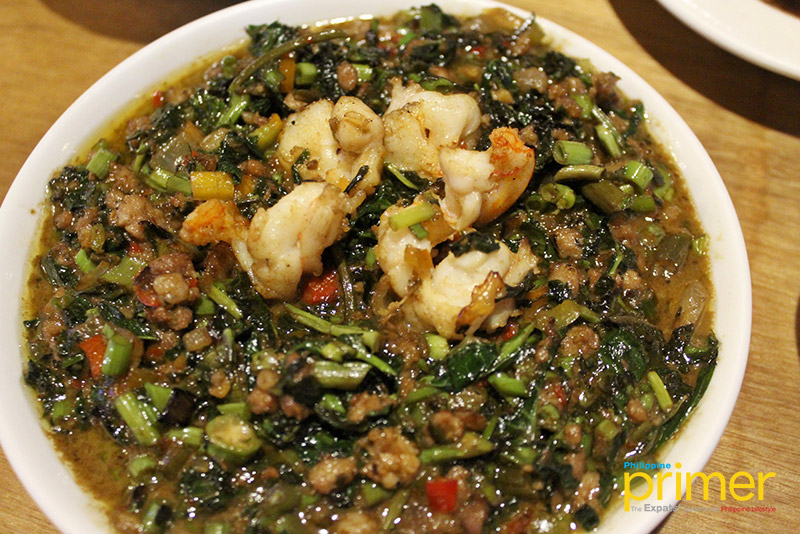 This bright and fresh-tasting Gising-Gising (Php 245) actually packs a mean punch of spice!
Another dish that Kinabuchs is popular for is their Crispy Pata (Php 515) which is not cooked deep-fried and instead, they use Air Frier which requires less oil. The skin gets this gorgeous airy crispy skin and juicy fat and tender meat underneath!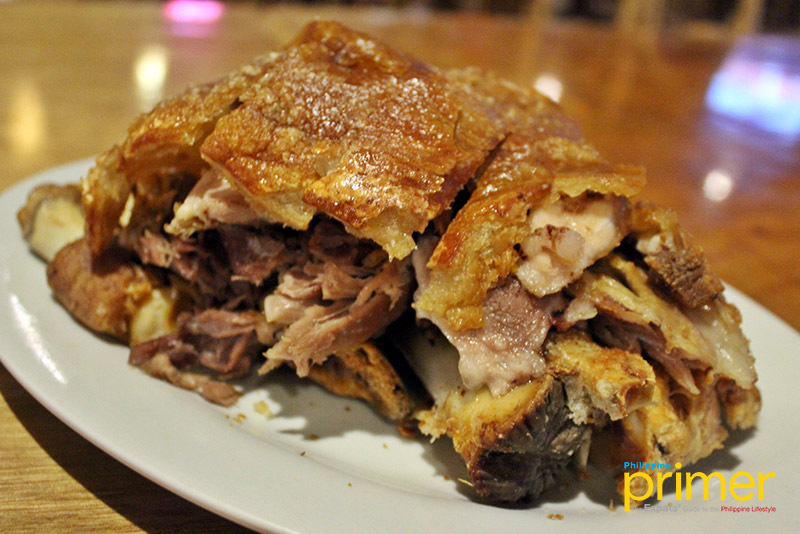 Have some surprisingly healthier Crispy Pata (Php 515) at Kinabuchs
Other than having a long and varied menu, they also offer both alcoholic and non-alcoholic drinks to enjoy their dishes with! Their Mango shakes and Watermelon shakes are made from fresh fruits, while their Iced tea is a refreshing Kinabuchs special!
Wash down your meal with Kinabuchs' refreshing drinks!
Kinabuchs Grill and Bar is only open from 4 p.m. until late at night and is essentially a place where anyone can enjoy dinner while talking about their Palawan adventure from the morning. Being along the main road, tourists shouldn't miss this local gem as they pass by from the airport or hotel.
How to get here
•  Kinabuchs Grill and Bar is along Rizal Ave., 8 minutes from the airport. It is near a Petron gas station and Best Western Plus The Ivywall Hotel. There are plenty of parking space inside.
Also read:
---
This first appeared in Philippine Primer's Japanese and English Magazine February 2020 issue.
Written by Heloise Diamante

348 Rizal Ave. Puerto Princesa, Palawan

4 p.m. - 12 a.m. (LO 11:30 p.m.)