SAVA Beach Bar in El Nido, Palawan: The Town's Pioneer Cocktail Bar
As you slip through the main entrance of SAVA Beach Bar along the town proper of El Nido where several establishments stand close to each other, you will be instantly engrossed in a world sustained by the rhythmically thumping music and the undisturbed view of the interlaced skyline and open sea of El Nido Beach.
And lest we forget the top-notch selection of cocktails by which it is known and loved for from the get-go.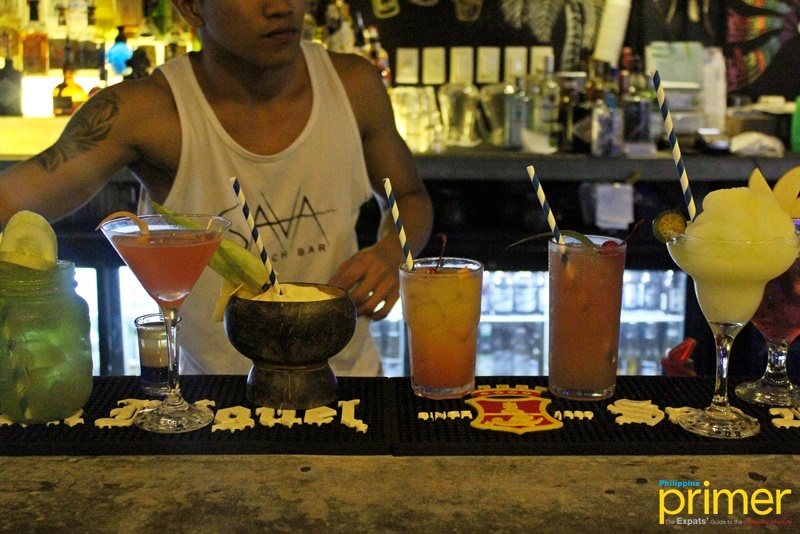 The owners—Sarah, Anthony, Vicki, and Amy from which the bar's namesake was taken from—were indeed right when they discovered the need for such bar in El Nido because what was the town's first-ever cocktail bar has since been pulling in people because of the vibe of their tribe.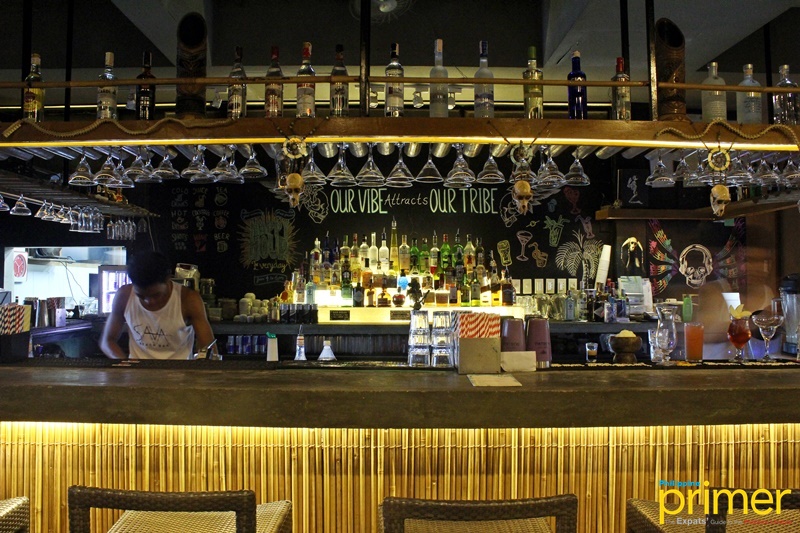 Apart from the available seats inside where one will be able to truly feel the tribal vibe SAVA is aiming for by means of the colorful paintings on the wall, the bar also features cushioned seats on amphitheater-style cemented seating at the garden beachfront.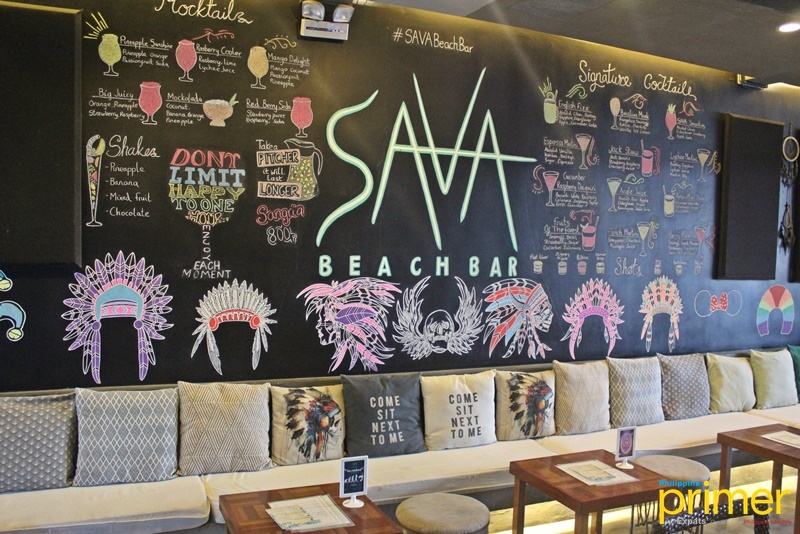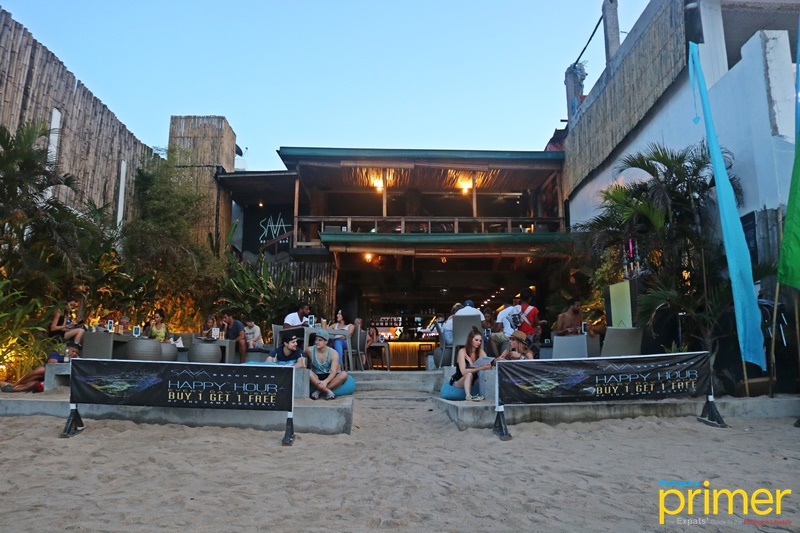 Let yourself loose in its midst as you savor a drink from the bar's plentiful offerings, most of which are created by a UK mixologist!
Also read: Liberté Bar in El Nido Lets You Enjoy Food and Cocktails Along Picturesque El Nido Beach
Among their signature cocktails are the delightfully light yet furtively bold choices like SAVA Sensation (Php 300) that features a mixture of apple and cranberry juice, Twister Cocktail (Php P300) that is a bold mix of melon and orange liquor with a good amount of strawberry puree, and English Fizz (Php 300) whose amalgam of soda water and liquor is graced with fresh cucumber.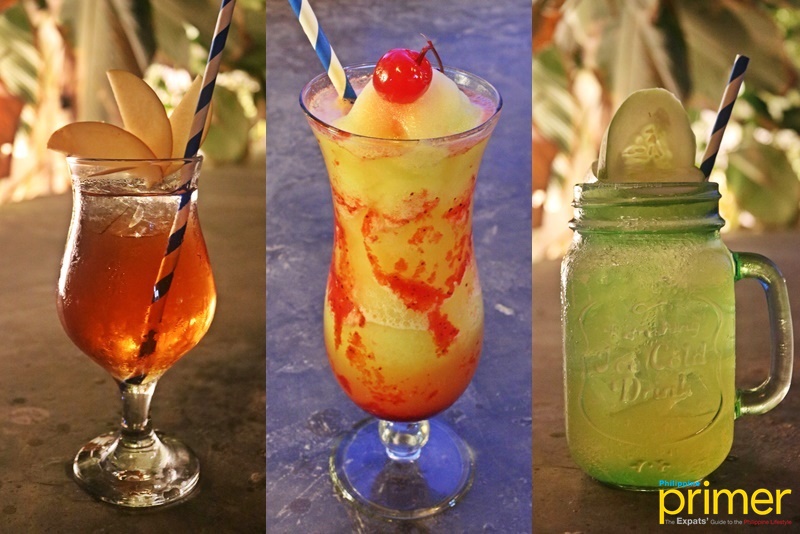 (L to R) SAVA Sensation (Php 300), Twister (Php 300), and English Fizz (Php 300)
And if you are in the mood for something unapologetically strong, either get your hands on their Pina Colada (Php 250/Php 300) or on their fiery B52 (Php 200) shooter.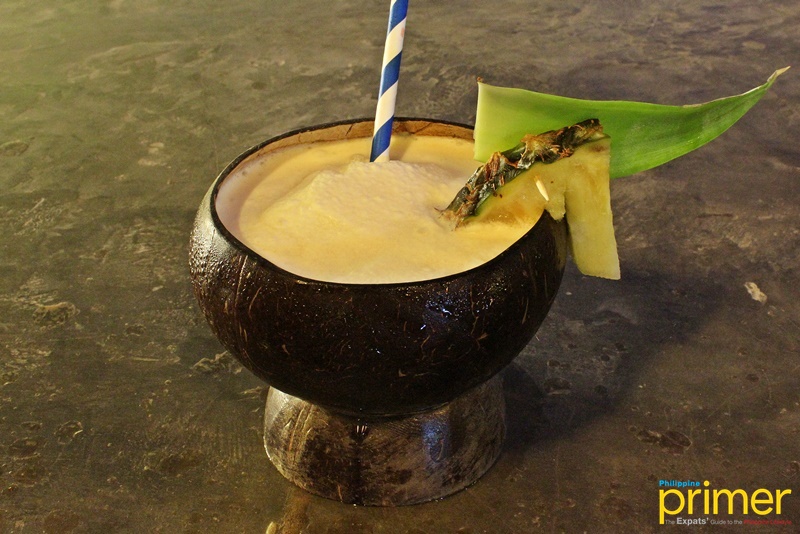 Pina Colada (Php 250/Php 300)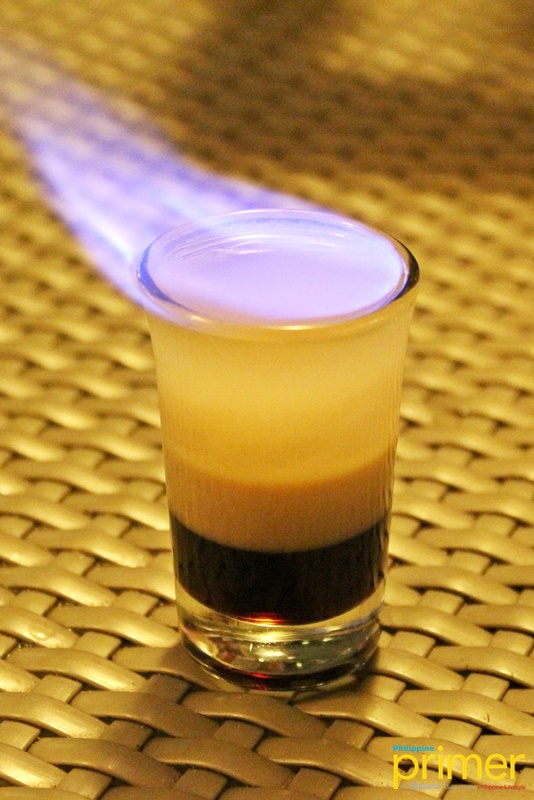 B52 (Php 200) is best savored when flaming!
Of course, you gotta pair your choice of beverage with SAVA's line of comfort food.
For one, they have the SAVA Fries (Php 340) that is rightfully named as such because it is, after all, infused with their own take on the classic snack. 
SAVA Fries (Php 340)
Through the bolognese and melted cheddar cheese that top the chunky slices of homemade fries, munching on it will give you an unmistakable impression of devouring a classic pasta dish instead.
Their Chicken Wings (Php 320), whereas, emits an addicting pungy taste, thanks to the combination of garlic and parmesan citrus upon which the deep-fried chicken pieces are grazed.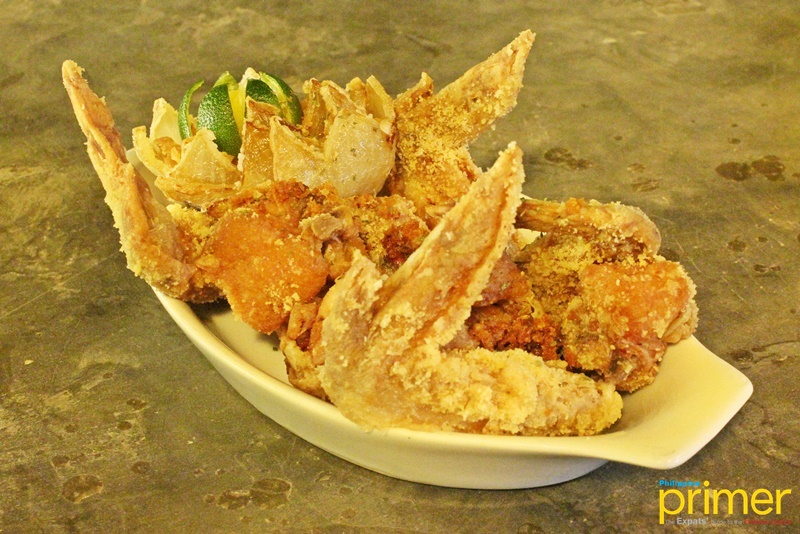 Chicken Wings (Php 320)
For a grand eat, opt for their Cheeseburger and Fries (Php 480) that will definitely fill any diner with its thick U.S. ground beef patty that is sandwiched along with melted cheddar cheese, caramelized onions, sliced tomatoes and cucumbers, and lettuce.
More so, it is also accompanied by homemade fries so it is a really fitting food for the hungry stomachs!      
SAVA Beach Bar, apart from their cocktails and food, takes great pride in their place's ambiance. This is in great connection to the thematic music nights born from the different DJs turning SAVA into a place incomparable to what it was the previous nights.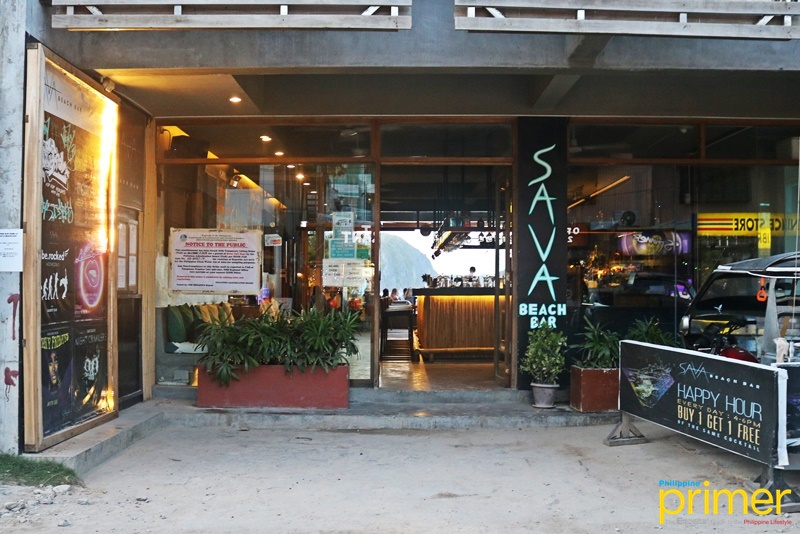 Also, get the most of their Happy Hour promo from 4 p.m. to 6 p.m. and buy one get one from their selection of classic cocktails as well as the classics with a twist!
Also read: Happiness Beach Bar in El Nido, Palawan Emits Utmost Happiness for One's Heart and Body
How to get here
SAVA Beach Bar is located along Calle Hama in Brgy. Masagana where El Nido Beach is easily accessible.
From El Nido Municipal Hall, head north until you can turn left onto G. Del Pilar St. Continue walking until you can turn right to M. Quezon St. SAVA Beach Bar will be on the left.
---
This first appeared in Philippine Primer Japanese and English magazines March 2020 issue.
Written by Shairah Nabong
General Information
Calle Hama, Brgy. Masagana, Zone 3, El Nido, Palawan
0946-350-9188
4 p.m. to 2 a.m.