Batad Pension in Banaue: Your Perfect Stop-over for Sizzling Plates and Beers
Let's face it—Batad in Banaue, Ifugao is not an easy trek. Even for most of us in Manila who are already accustomed to walking long distances to our offices, the paved streets will never equate to Batad's fierce beauty.

The view of Batad Rice Terraces from Batad Pension and Restaurant
This is why tourists, who want to take on the challenge that is Batad Rice Terraces, often make a stop-over at Batad Pension and Restaurant for lunch or even for an overnight amid the raw beauty of the mountains and rice terraces!
Also Read: Begin Banaue: A Journey to Ifugao Hospitality, Local Gourmet, and Breathtaking Views

Batad Pension and Restaurant, located steps below the Batad heritage registration, started as a souvenir shop and a home to the first woodcarver in Batad, Emiliano Blas, together with wife, Mary, who taught as an elementary school teacher. 
Batad heritage registration area
Emiliano and Mary thought it was a great idea to have an accommodation and a restaurant to go with their shop as a way to offer their guests with a place to stay while waiting for their wood carvings. 
This led the couple to establish the simple and yet memorable Batad Pension and Restaurant. 
From here, Batad Pension started serving their special sizzling plates, served with plain rice. Among these sizzling plates are their sweet and savory serving of Sizzling Pork and Sizzling Chicken, topped with sunny-side-up, perfect at any time of the day.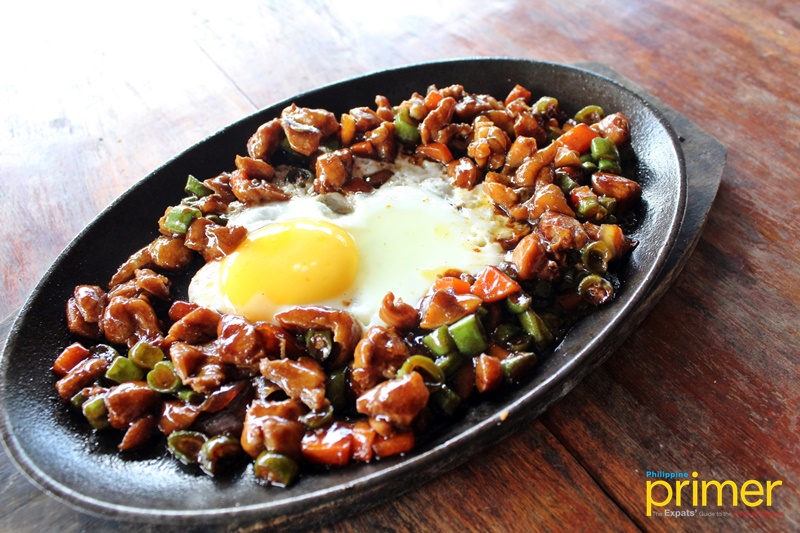 Sizzling Pork (Php 200)
They also recommend their Humba made of sweetened pork cuts with raisins in soy sauce and their Spicy Chicken, both perfect with rice to counter its kick of sweet, salty, and spicy.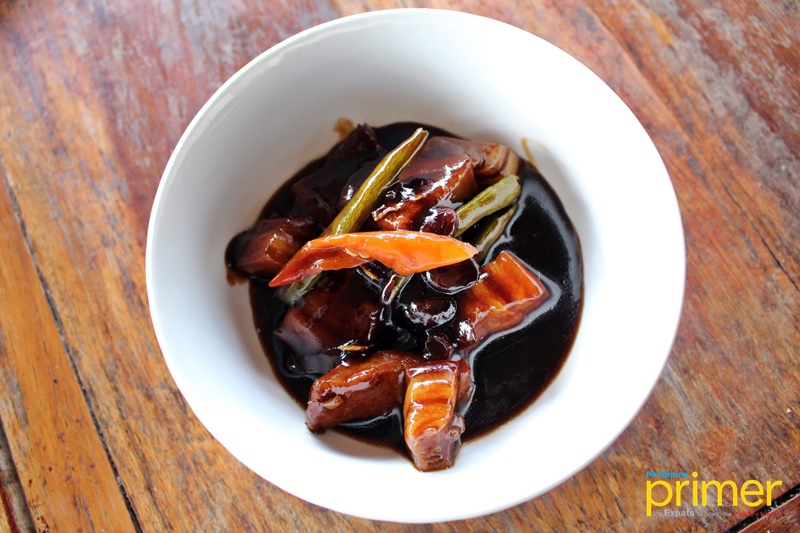 Humba (Php 200)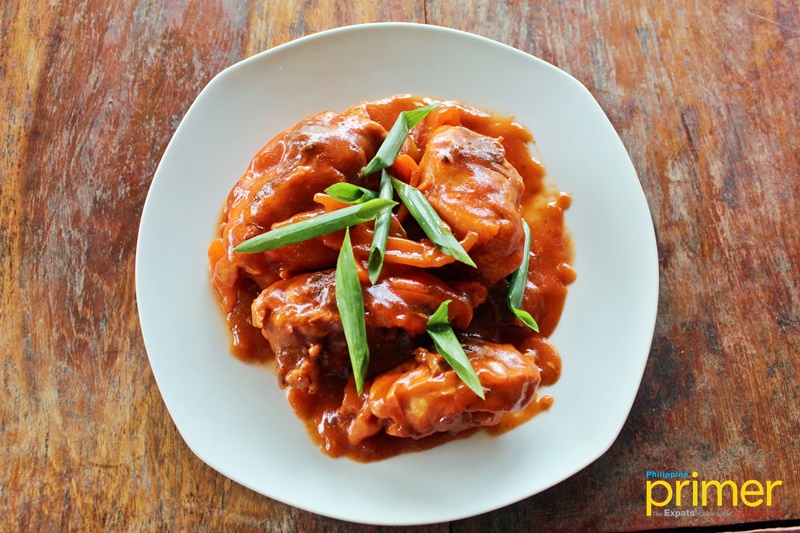 Spicy Chicken (Php 180)
While you're at it, enjoy your meal more while sipping on a hot bowl of Chicken Tinola with vegetables in ginger soup–the best comfort meal to ward the cool air of the mountains.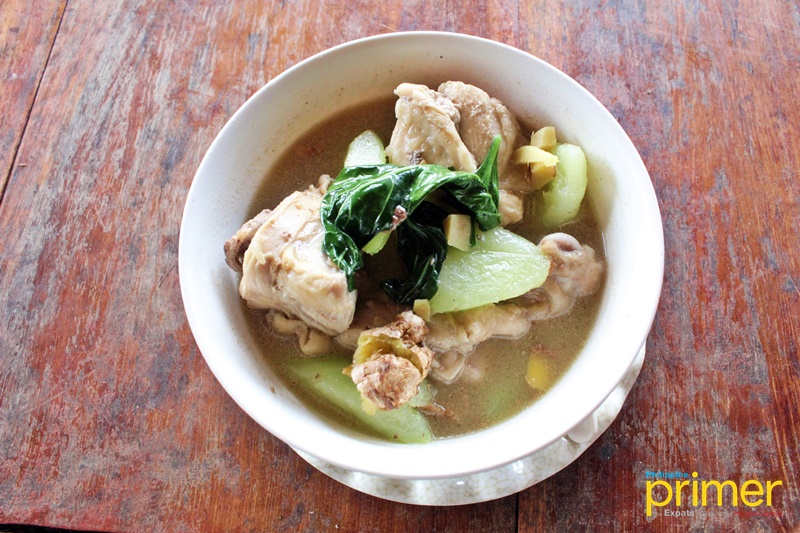 Chicken Tinola (Php 200)
Pair these meals with a serving of Caramelized Banana, sprinkled with pinipig or rice flakes, a perfect end to your hearty meal!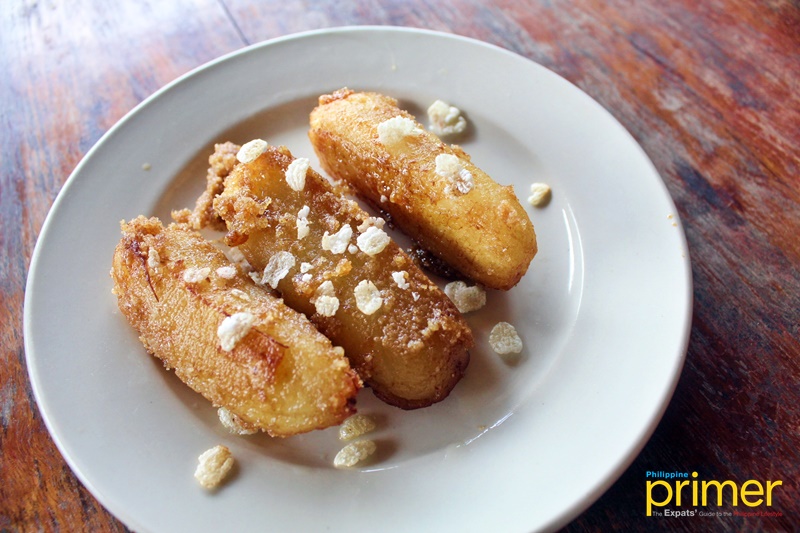 Caramelized Banana (Php 80)
As if to spoil you with a happy hour, Banaue-style, Batad Pension and Restaurant also serves beers, gin, tequila, and wines to suit your taste. Don't forget to try them if you choose to spend the night in one of Batad Pension's rooms, including their native hut, to experience Batad in all its glory! 
Also Read: Banaue 3-Day Guide: Traversing the Beauty of Ifugao's Wonder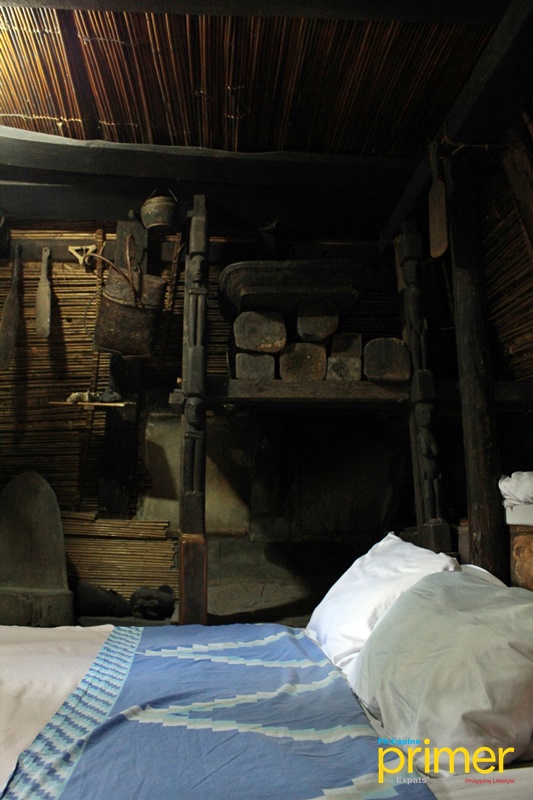 A peek inside their one and only native hut with its clean sheets one of a kind interiors

So if, by chance, you found yourself in the middle of Batad Rice Terraces and it's too late to head back to town, stay at Batad Pension and Restaurant to sample some of the most delicious meals in Banaue and to wake up to scenic views of Batad!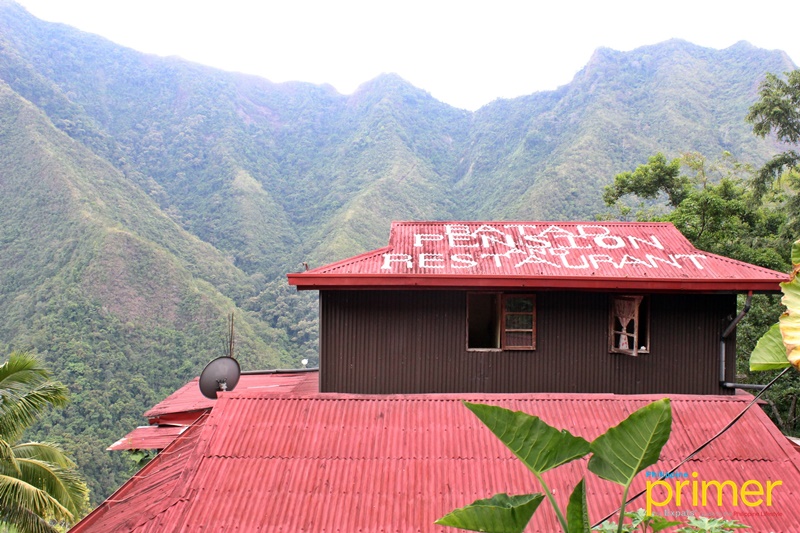 How to get here
Batad Pension and Restaurant is a 15-minute trek from Batad Junction. If you're on your Batad-Bangaan-Tappiyah trek with Filipino Travel Center, they will safely drive you from your accommodation to Batad Junction and then lead you to trek from there.
---
This first appeared in Philippine Primer Japanese magazine's June 2019 issue.
Written by Chin Sanigan
General Information
Batad Trail, Brgy. Batad, Banaue, Ifugao
0917-508-7818 / 0916-488-8141
6:30 a.m. to 10 p.m.