YJT Fantaste Restaurant in Salcedo Village: Home Of Authentic Hunan and Guangdong Cuisines
YJT Fantaste Restaurant in Salcedo Village: Home Of Authentic Hunan and Guangdong Cuisines
Combining traditional and modern Hongkong style and culture, YJT Fantaste Restaurant located in Salcedo Village, Makati, gives everyone the traditional and fresh serving of clay pot rice.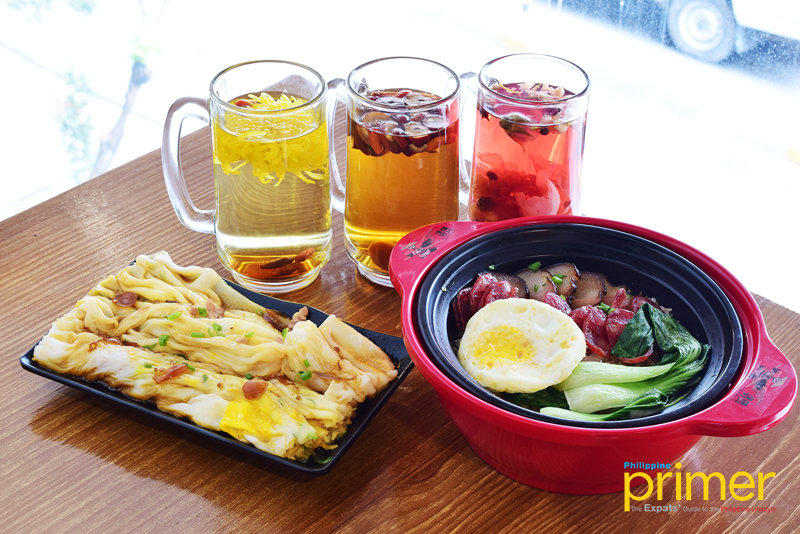 Hunan and Guangdong Cuisines at Fantaste Restaurant 
The idea of putting up a restaurant serving single clay pot rice brand in the Philippines came from a couple who upon traveling, discovers a small restaurant that uses clay pot rice cooked under charcoal. The idea soon became a reality and Fantaste, a Cantonese and Hong Kong style cuisine from Hunan and Guangdong in China, was born.
Almost a year later, Fantaste has been a favorite among the Chinese restaurants found in Makati. Serving food from Guangdong (Cantonese/Hong Kong Style) and Hunan (spicy), Fantaste makes sure to keep their meals as authentic as it can get. With two chefs, one from China and one from Hong Kong, plus an assistant cook and a supervisor from China, you are guaranteed to taste authentic Chinese cuisine here in Fantaste. 
Also read: 10 Regional Cuisines of China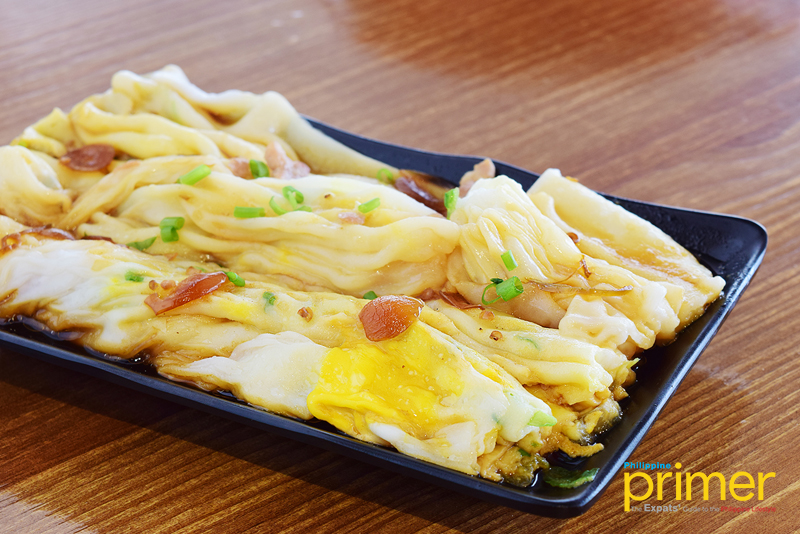 Cantonese Steamed vermicelli roll (Php 120)
They have 12 clay pot rice menu in total with a signature dish of a Chicken drumstick. The Cantonese Steamed vermicelli roll, on the other hand, is the bestseller for their breakfast menu which starts from 6:30 a.m. to 9:30 a.m. 
As the first ever to serve clay pot rice with technology, one of Fantaste's best-seller for the clay pot menu is the Steamed Multi-Ham Pot Rice which you can top with a choice of chicken or duck eggs, coupled with a side of greens. The pot rice menu is perfect for a quick lunch and dinner which is available between 10:00 a.m. to 10:00 p.m.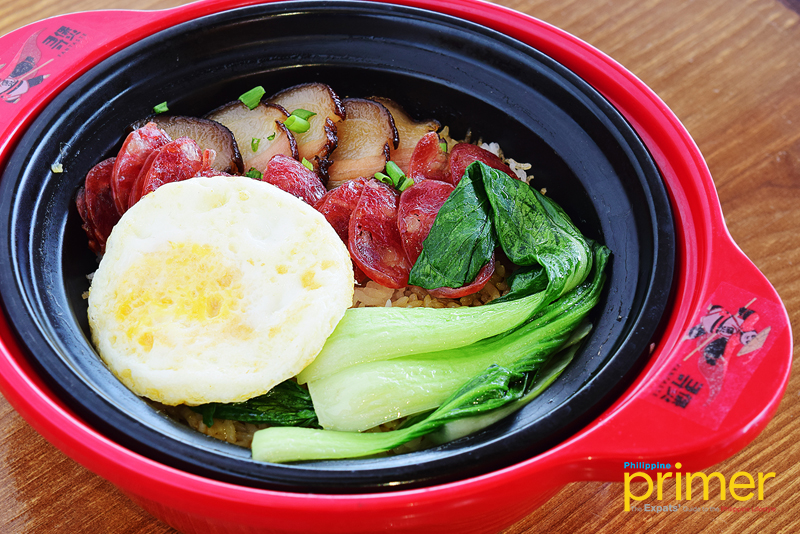 Steamed multiple preserved hams pot rice (Php 300)
Aside from the authentic Chinese cuisines that are very affordable here in Fantaste, they also serve Herbal teas made with flowers, all with specific health benefits. The Golden Chrysanthemum Wolfberry or the yellow flower is for clearing the liver and improving our vision. This is also perfect for detoxification.
Also read: Primer's Picks: Metro Manila's Chinese Restaurants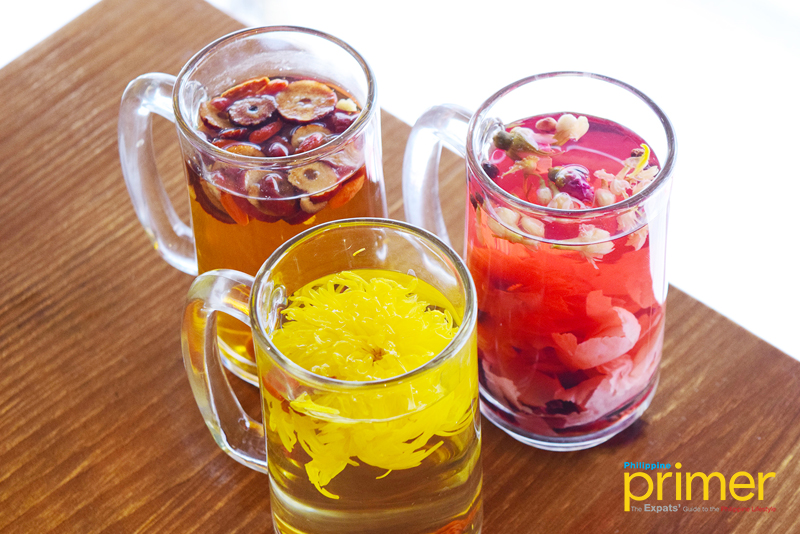 Herbal Teas (Php 120)
The Red Jujube, Longan and Medlar Tea with dried dates and seeds and the Rose Luoshen Tea or the pink rose flower, include health benefits of maintaining the beauty and keeping skin young.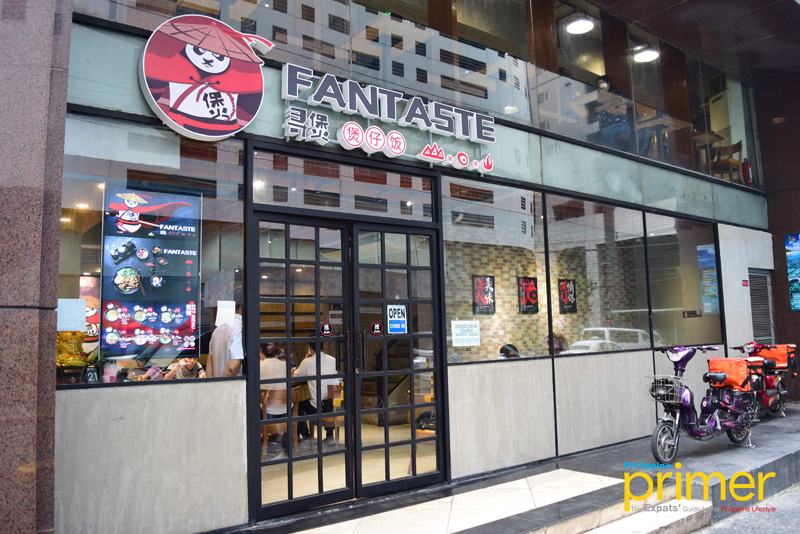 Fantaste along the streets of Valero in Salcedo Village, Makati
Introducing a unique concept of serving Chinese dishes, YJT Fantaste Resturant offers clay pot servings where rice is cooked and topped with authentic Hunan and Guangdong Cuisines. 
Visit Fantaste at  CS4 GF Easton Place Condominium, 118 Valero St. Salcedo Village Makati They are open from 6:30 a.m to 9:30 a.m for Breakfast and 10:00 a.m to 10:00 pm for Lunch to Dinner. 
For inquiries, you may visit their Facebook page at fantasterestaurant and their website at fantasteph.com. 
---
This also appears on Philippine Primer Japanese Magazine's October 2018 issue.
Store Information
G/F Easton Place Condominium , 118 Valero St., Salcedo Village, Brgy. Bel- Air Makati City
6:30 a.m to 9:30 a.m -Breakfast 10:00 a.m to 10:00 pm - Lunch to Dinner