10 Regional Cuisines of China
Did you know that there are different types of cuisine in Asia's Red Dragon?
Contrary to popular belief, the many Chinese cuisines cannot be generalized into one category, nor could it ever be given a general picture of China's specialty. Rather, Chinese cuisine depicts the nation's culture and that of its vibrant history.
Like a panoramic canvas painted with a band of colors, the nation's cuisine gives a portrait of each region's unique traditions based on their geographic location in the vast map of Asia. What's more, the ingredients that make up these cuisines vary depending on the ecological conditions, as well as the climate of the area. Known to have both arid Gobi Desert, freezing Harbin, and the tropical Xishuangbanna, and bordered as it is by countries like Kazakstan and Kyrgyzstan in its north-west, as well as Korea, Japan, and the Philippines near its seas, no wonder China is home to different food ingredients which form a diverse burst of flavors.
Celebrate China's diversity with us as Philippine Primer gives you a tour of China through its many kinds of regional cuisine!
Cantonese (Guangdong)
Characterized by its mild and slightly sweet taste escaping from each of the dishes' natural ingredients, the Cantonese cuisine, which gained the most attention in the international scene, aims to stick close to the original taste of food. This is why most of the culinary techniques used to cook Cantonese dishes are that of steaming and frying with small amounts of oil. Sauces like Hoisin, oyster, and plum sauce are also kept in small touches.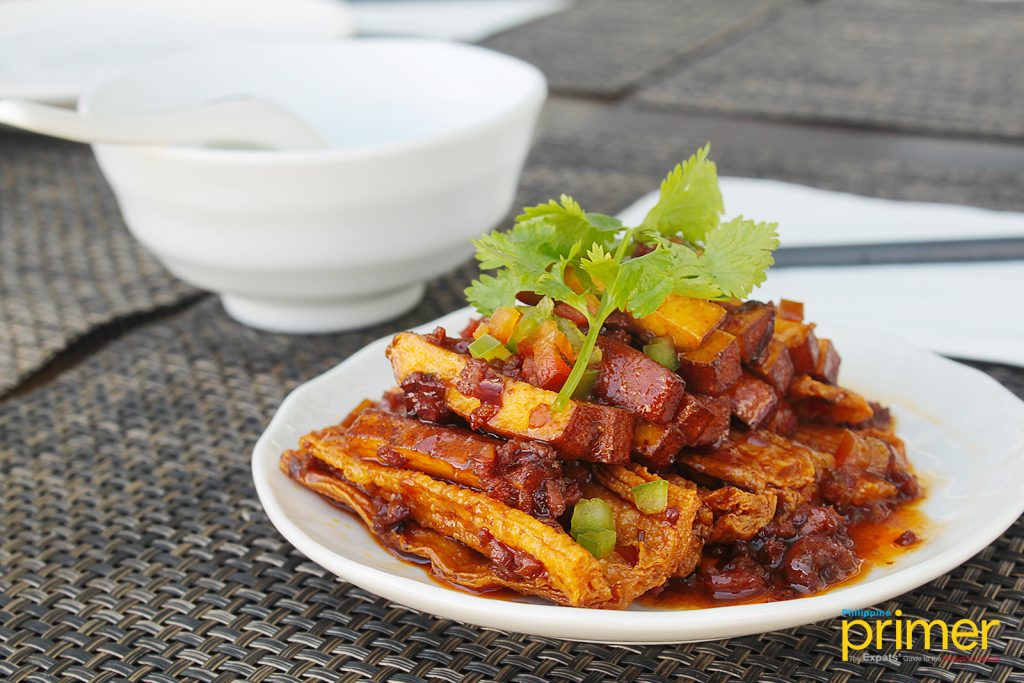 Chairman Wang's Braised Bean with Wild Mushrooms
Also read: Chairman Wang's Prime Beef Noodle House in Alabang: Authentic Chinese
Originating from Guangdong in South China which is known for having long summers as well as bouts of rain, fresh vegetables as well as fungi are present. It also helps that the province is known to be a port where foreign trading takes place, leading to openness in ingredients used. Some dishes known to Cantonese cuisine are Boiled Fish with Pickled Cabbage, Steamed Shrimp with Garlic, and Braised Bean with Mild Mushrooms.
Sichuan
Sichuan cuisine, which hailed from the province of the same name, is known for its distinct bold spice, coming from the Sichuan peppers which thrive in the province's mild to rainy monsoon climate. Bean chili pastes and other seasonings such as black peppers and garlic are also used in the cuisine, with ingredients mostly cooked by means of braising, fast-frying, and, sometimes, baking. Some Sichuan dishes use fish and shrimp as their main ingredients, while others use chicken, pork, beef, and at times, tofu.
Chuan Xiang's Boiled Fish with Spicy Sauce/ IMAGE Chuan Xiang
Also read: Long Time Ago: A Taste of Sichuan Cuisine in Poblacion
Hunan
While Sichuan cuisine holds a pinch or two of spiciness, Hunan cuisine gives a kick of both spicy and sour flavors. Originating from Hunan province, permeating through the province's capital of Changsha, and spreading northwest to Zhangjiajie, Hunan cuisine uses a mix of either vinegar or citrus fruits and chili. This warmth-inducing medicinal combination is said to be an idea arising from the province's exposure to its subtropical climate. Dishes popular to the cuisine include Boiled Fish with Pickled Cabbage and Pork with Green Peppers.
Fu Yuan's Shredded Pork with Green Pepper
Also read: Fu Yuan in Legaspi Village, Makati: Of Hunan and Sichuan flavors
Northern Chinese
Despite its cold, rainy clime which makes for a difficult harvest, Northern China dwells in the use of a combination of salt and bold seasonings such as sweet bean sauces and soy sauce, among others. With wheat as their staple product, dumplings and noodles are also prominent, alongside rich meats which characterize a Northern Chinese hearty meal. Dishes of Northern Chinese cuisine include roasted prime beef, jiaozi dumplings, and pan-fried scallops.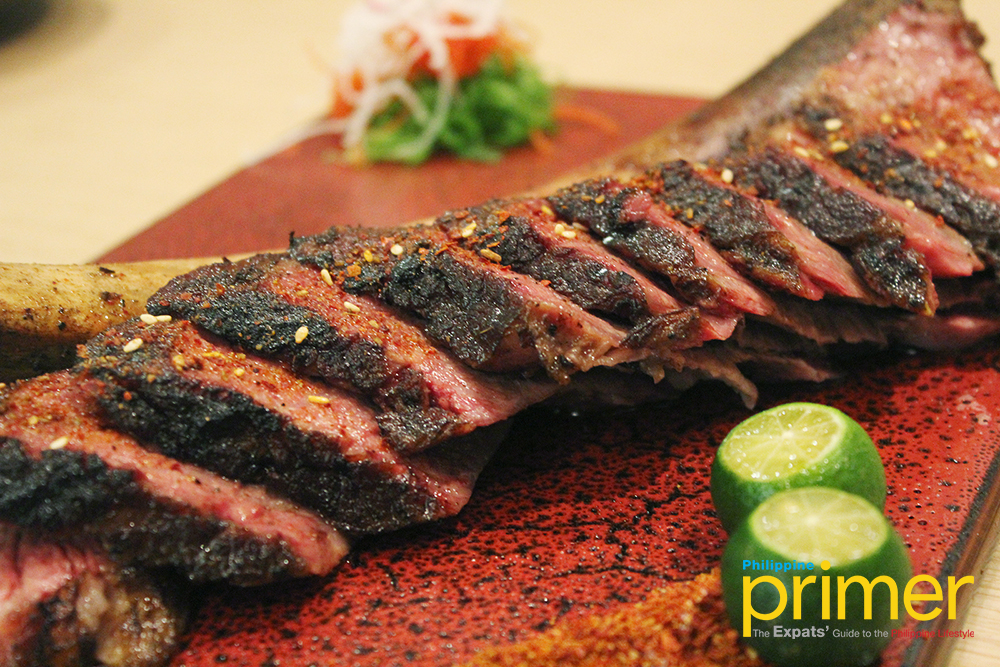 Jing Ting's Genghis Khan Roasted Prime Beef Short Ribs
Also read: City of Dreams Manila introduces Jing Ting Restaurant
Shanghai
With Shanghai situated near China's eastern seaboard, Shanghai cuisine is known for its seafood dishes, although it also uses fresh poultry and vegetables as ingredients. Haipai and Benbang are the two forms of the cuisine, with the former featuring influences of different cultures, and the latter choosing to stick with the traditional style. With the locals' penchant for a touch of sweetness, Shanghai dishes may be distinguished with a bit of sugar in its midst. Sticky rice and pork Siomai, as well as tang bao, are some of the examples of the dishes.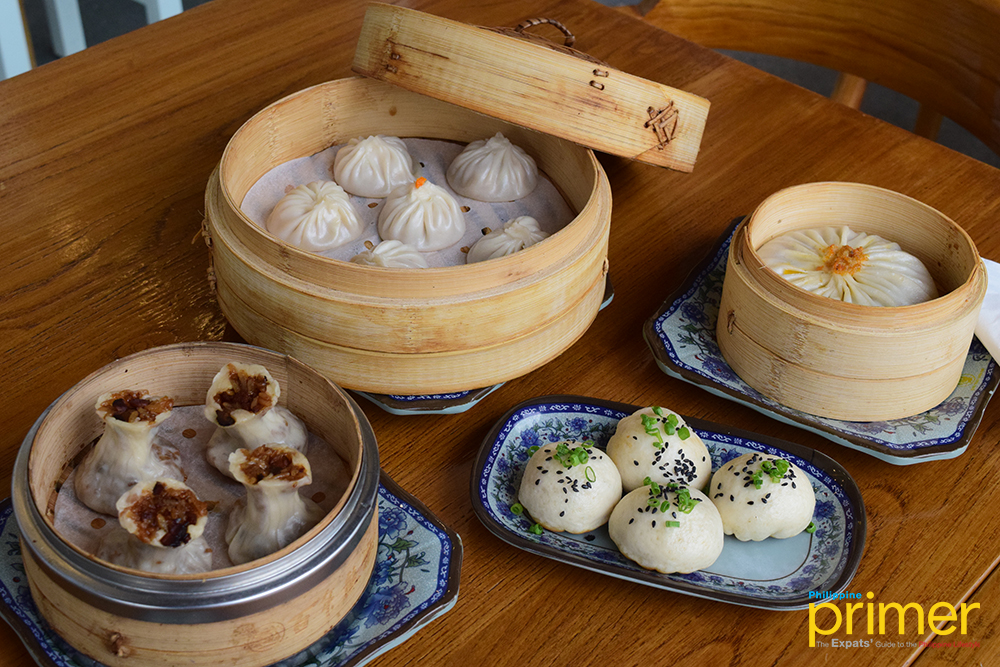 Bai Nian Tang Bao's Shanghai dishes
Also read: Bai Nian Tang Bao in BGC: Home of Giant Xiao Long Bao
Zheijang
As Zheijang is close to Shanghai, situated near China's east coast, both provinces' cuisines have similarities in ingredients as well as their cooking styles. However, Zheijang cuisine is said to be served in a less intricate manner, focusing instead on the  natural, fresh flavors of less oily substances.
Steamed Grass Carp in Vinegar Gravy/ IMAGE China Tours
The cuisine is also characterized by four signature styles, from different Zheijang towns. These are the Ningbo style with seafood as its main ingredient, Shaoxing which uses freshwater fish for its dishes, Shanghai which specializes in snacks such as dim sum or dumplings, and the Hangzhou with their soups and stir-fried dishes. Bamboo shoots as ingredients are also used in the Hangzhou style in Zheijang.
Fujian 
Fujian Province in China, which is an amalgam of both hills and sea, is known for its 5,000 years of culinary tradition, that rivals that of India's curry which has been in existence for 4,000 years. Not only is seafood in the forefront of the cuisine, but do exotic ingredients, such as wild mushrooms, herbs, and bamboo, also take up a major part. Fujian is known for the fusion of sweet and sour, distinct with the Fuzhou style, spicy with the use of pepper as is the case with western Fujian, and a mesh of sweet and spicy flavors in the southern part of the province. Fo Tiao Qiang is one of the dishes known to the Fujian cuisine.
Fo Tiao Qiang, a soup dish with sharks fin as its main ingredient, is also known to Fujian Cuisine as Buddha's Temptation. / IMAGE China Tour Guide
Anhui 
While Fujian cuisine uses wild mushrooms and herbs for ingredients, Anhui is said to have a more exotic and adventurous touch into its dishes by using frogs, shrimps, herbs, fungi, and mushroom mostly coming from the Yellow Mountains. Temperature, on the other hand, is said to be one of the most vital elements of cooking the Anhui, with the other component being time, as a chef of this particular cuisine needs to be able to control these two to achieve perfection.
Mandarin Fish marinated in light salt and braised in soy sauce/ IMAGE China Tour Advisors
More from China's Administrative Regions:
Hong Kong
With Hong Kong's history of British colonization, this major tourist destination welcomes a combination of European cuisine, as well as Japanese, Korean, and Cantonese flavors. Perhaps this is also why Hong Kong is known to be the "World's Food Fair" according to China Highlights. Using high temperatures in cooking is also a popular method in Hong Kong dishes. Some of these dishes include roast goose, shrimp balls, and steamed shrimp dumplings among others.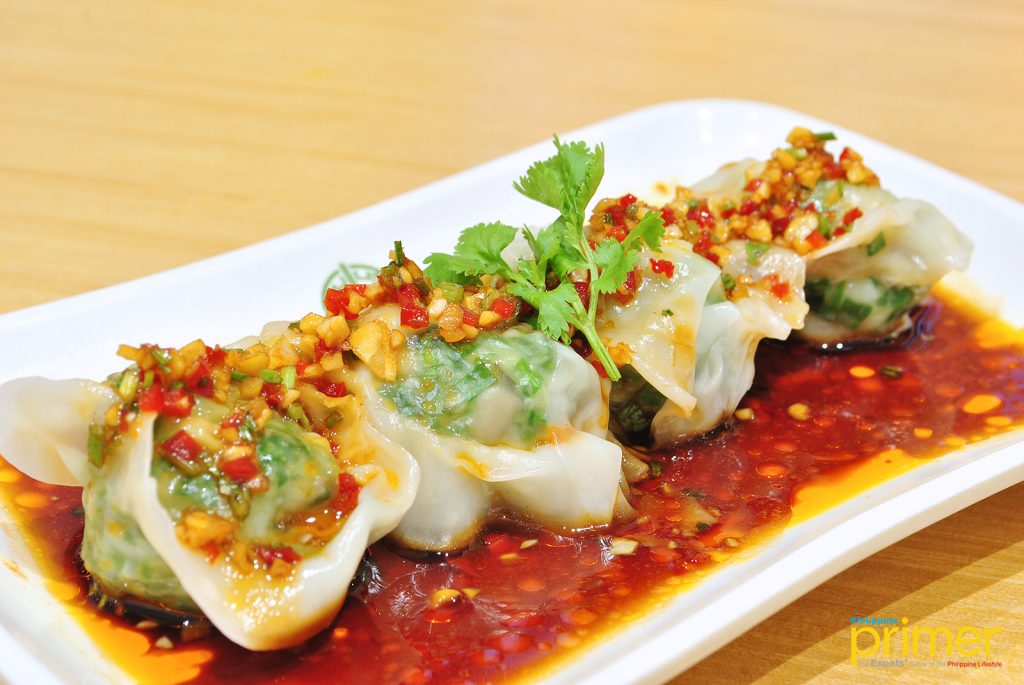 Tim Ho Wan's Dumpling with Chili Sauce
Also Read: Tim Ho Wan in SM Megamall: An affordable Michelin-starred restaurant
Taiwanese
Completely separated from China by water, Taiwan emerges with a unique style of food, with influences from the natives of China, as well as Guangdong which brought about the Cantonese cuisine, and touches of Japanese cuisine. Ice Jellies and milk teas also complement the cuisine– a favorite among locals of Taiwan. Among dishes prominent in the Taiwanese cuisine include dried noodles with braised beef and dumplings in sesame sauce.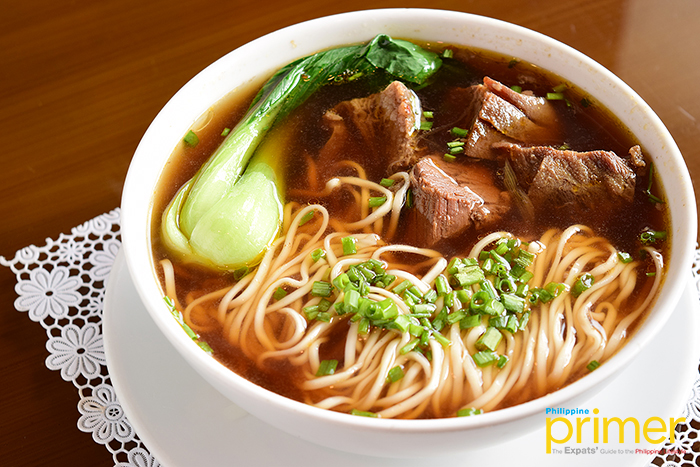 Tien Ma's Taiwan-style Beef Noodle Soup
Also Read: Tien Ma's: Delicious, Affordable Taiwanese cuisine in Manila
Which are your favorites and which Chinese cuisine would you like to try? Share with us in the comments section below! Let us revel in the flavorful dishes of different cuisines from the Red Dragon of Asia!
---
Written by Chin Sanigan
Sources: National Council for the Social Studies, Travel China Guide, Live Science, China Highlights