Tien Ma's: Delicious, Affordable Taiwanese cuisine in Manila
If you've been searching for authentic Taiwanese cuisine, look no further than Tien Ma's.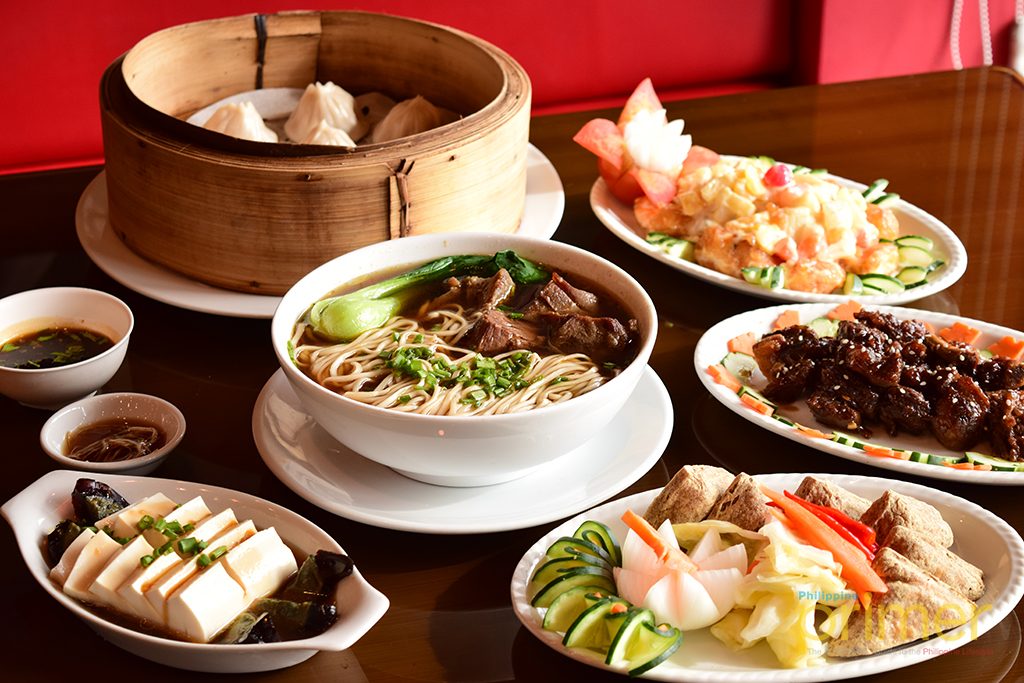 A FULL TAIWANESE SPREAD. Get all of these at Tien Ma's.
Inspired by Taiwan's hole-in-the-wall restaurants, Tien Ma's gives you a taste of Taiwan that you will not find anywhere else. It's a good place to take your fill of Taiwanese cuisine, be it soups, dumplings, steamed buns, noodles, and the like — all without breaking the bank. They use decades-old recipes much like those seen in high-end Chinese and Taiwanese restaurants, with select ingredients sourced from Taiwan to stay true to its taste.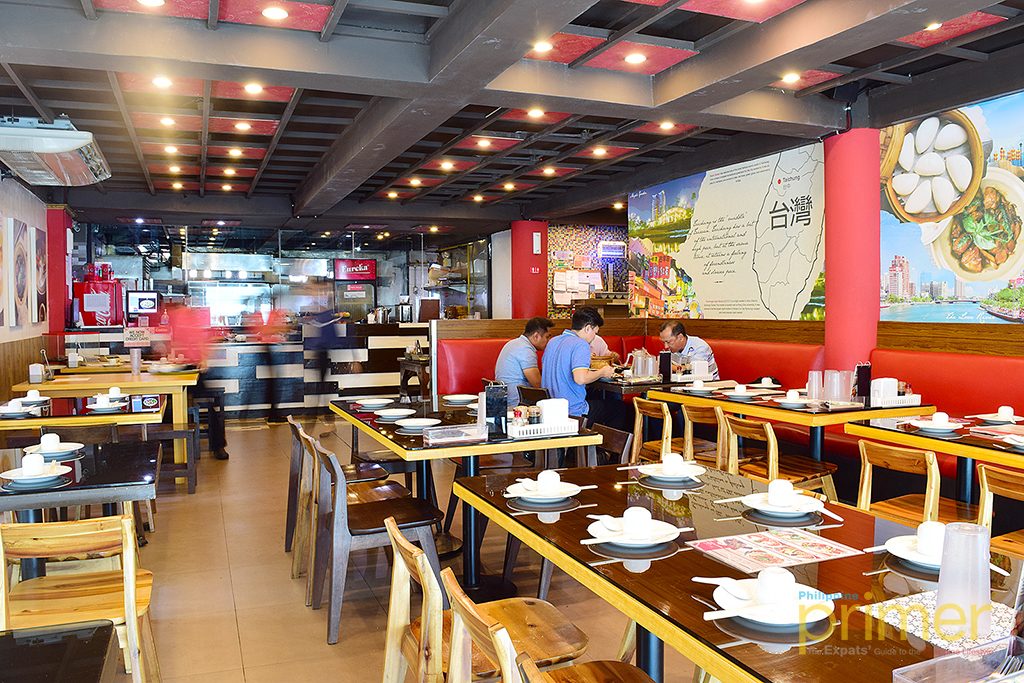 Know more about Taiwan and its culture from that wall on the right.
Tien Ma's takes its cue from Tien Liyuan, otherwise known as Tien Ma, a Taiwanese native born in the 30's. She's best known for her legendary Xiao Long Bao, once a hit at Taiwan's famed night markets. She has since retired (the lady's pushing 90) and passed on her recipe to what might be the only authentic Taiwanese restaurant in the country, Tien Ma's.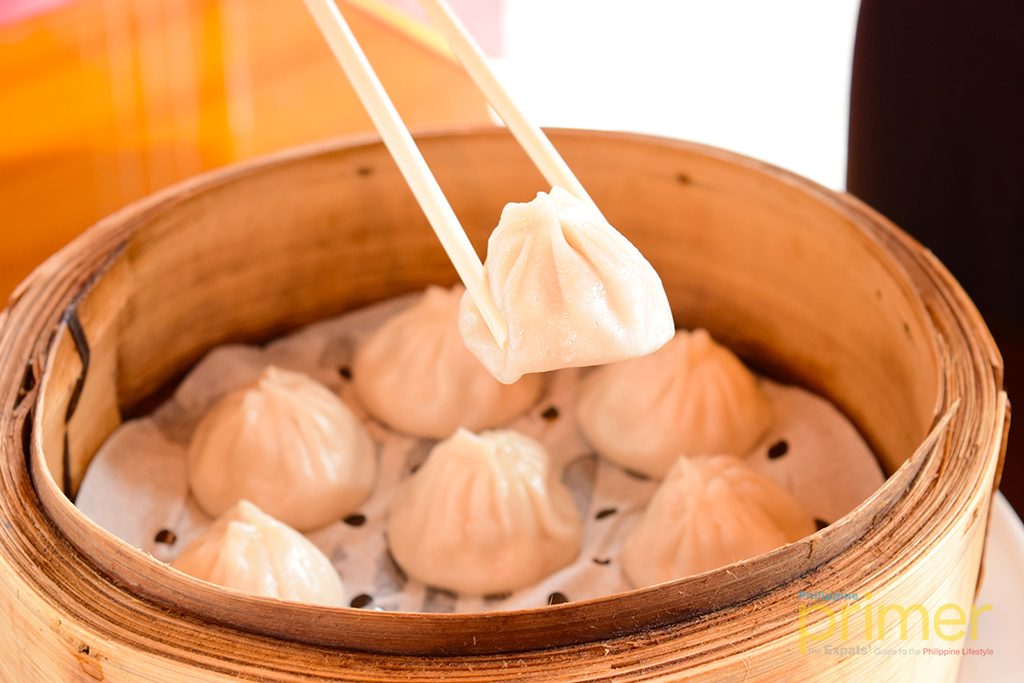 THE LEGENDARY XIAO LONG BAO. It's from Mama Tien's recipe.
Tien Ma's Xiao Long Bao (Php 200/serving) is one for the books. The soup is flavorful, while the filling goes well with the soup. We suggest dipping the dumpling into their dipping sauce to further enhance the flavor. A rookie at eating xiao long bao? They give you a guide to eating it right on the table!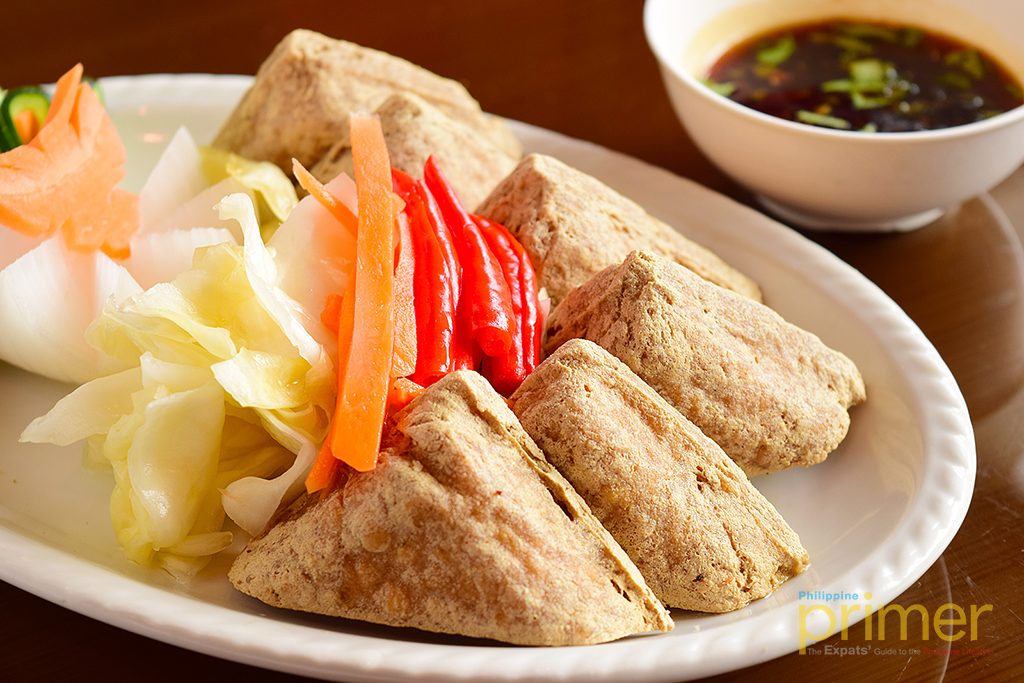 AN ACQUIRED TASTE. The smell will deter most people, but once you get over that it tastes better than your usual tofu. Without the scent, though, it's just like regular tofu.
Another one of Tien Ma's authentic Taiwanese fares is their Stinky Tofu (Php 199). It's served deep fried or with a special sauce. It's more of an acquired taste; the smell is what makes it so peculiar, though the taste of the tofu is similar to what you can get elsewhere. We suggest getting one served with their special sauce so you can enjoy Tien Ma's unique flavors.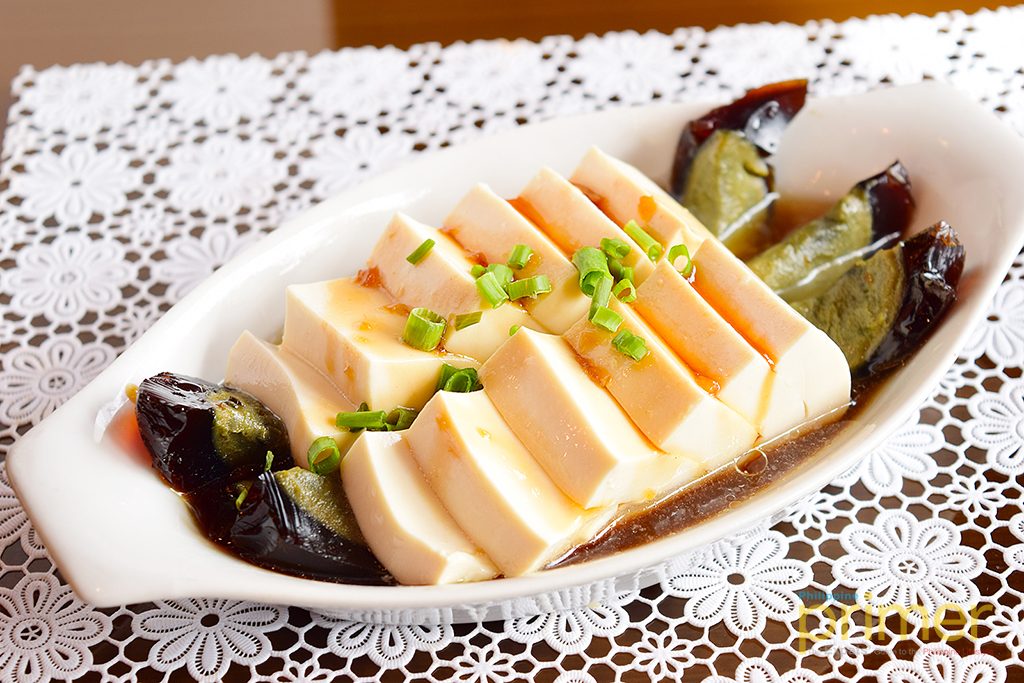 CLASSIC TOFU AND EGG. If Stinky Tofu is not your thing, this should be perfect for you: Tofu with Century Egg (Php 135)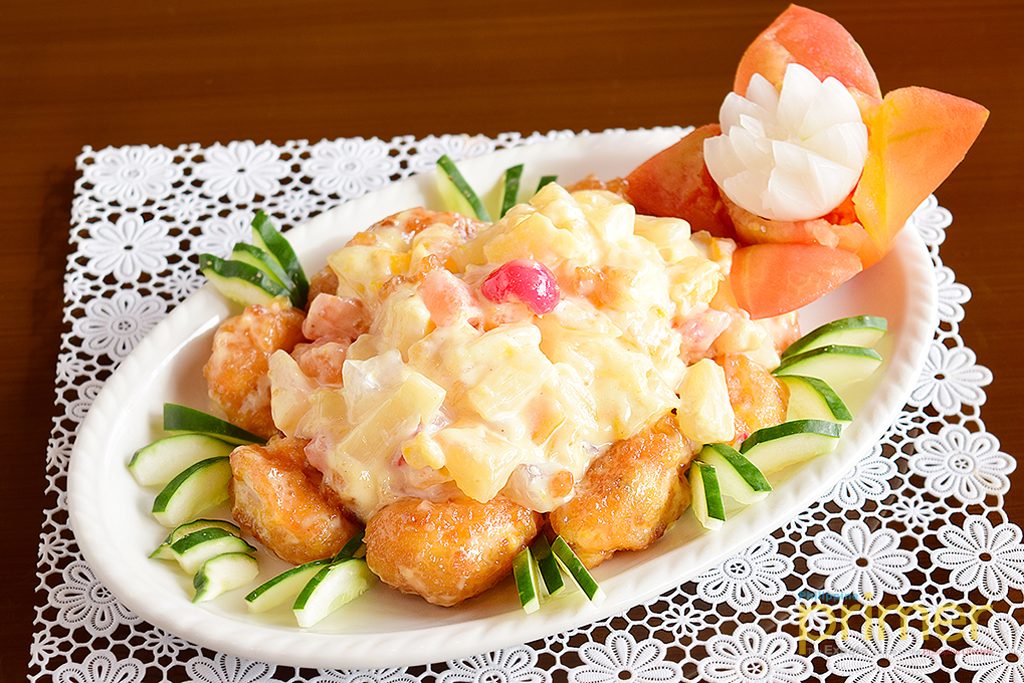 Hot Prawn Salad (Php 199)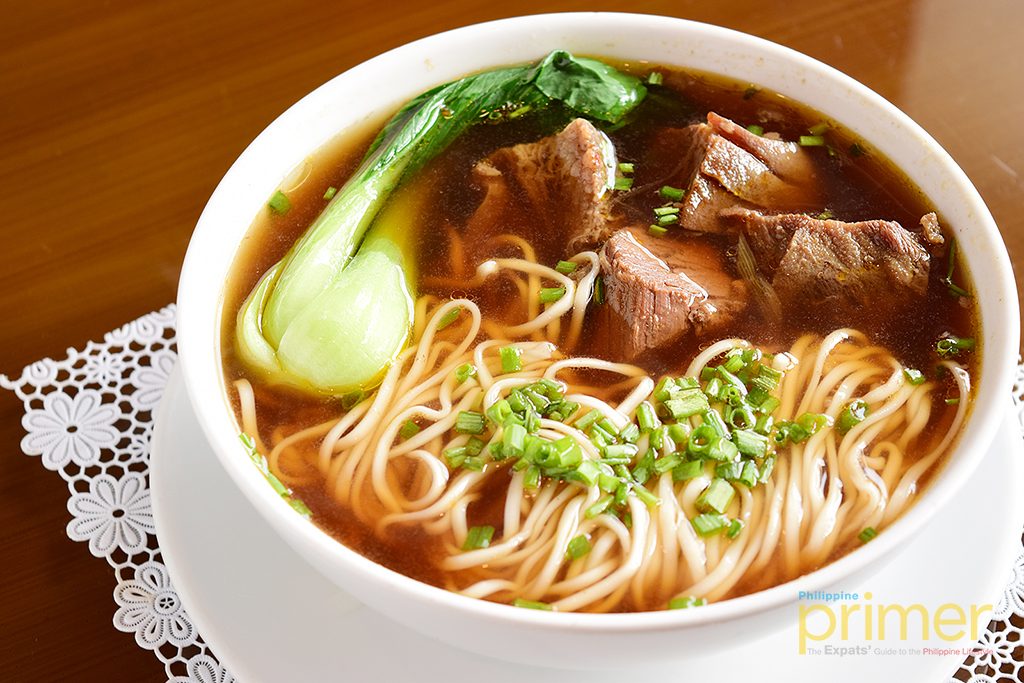 Taiwan-style Beef Noodle Soup (Php 200)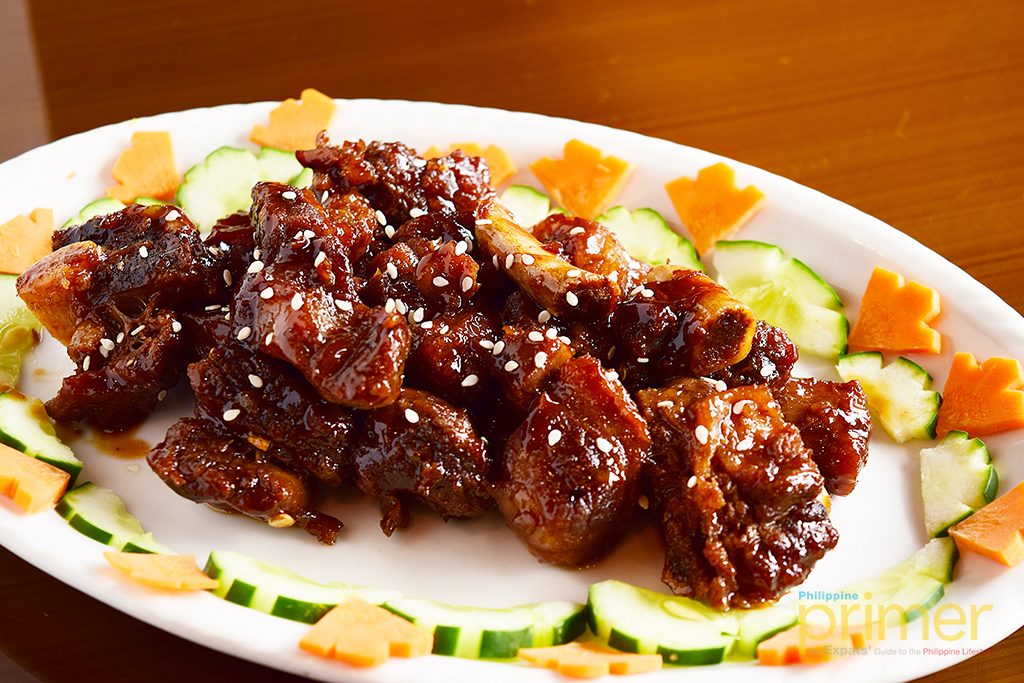 Lucky Spareribs Adobo (Php 199)
Worried that this particular branch is far from where you live? Don't fret! Tien Ma's has been around for several years, with multiple branches in and around Metro Manila and one in Cagayan De Oro!
General Information
184 Eulogio Rodriguez Jr. Ave, Bagumbayan, Quezon City
02-372-3955
11 am - 2 pm daily
168 D. Tuazon St., cor NS Amoranto Ave., Maharlika Quezon City
02-256-5761
1 Constellation St., cor Makati Ave., Brgy. Bel-Air, Makati City (in front of AUB)
02-810-9706
11am - 2am daily
Kia Theater, General Roxas Ave, Cubao, Quezon City
02-962 6319
10 am - 10 pm (Mon to Thur); 10 am - 11 pm (Fri to Sun)