Long Time Ago: A Taste of Sichuan Cuisine in Poblacion
Located in the downtown area of Makati, the bustling neighborhood of Poblacion is slowly becoming popular as it is home to some of the most popular yet hidden gems in the city.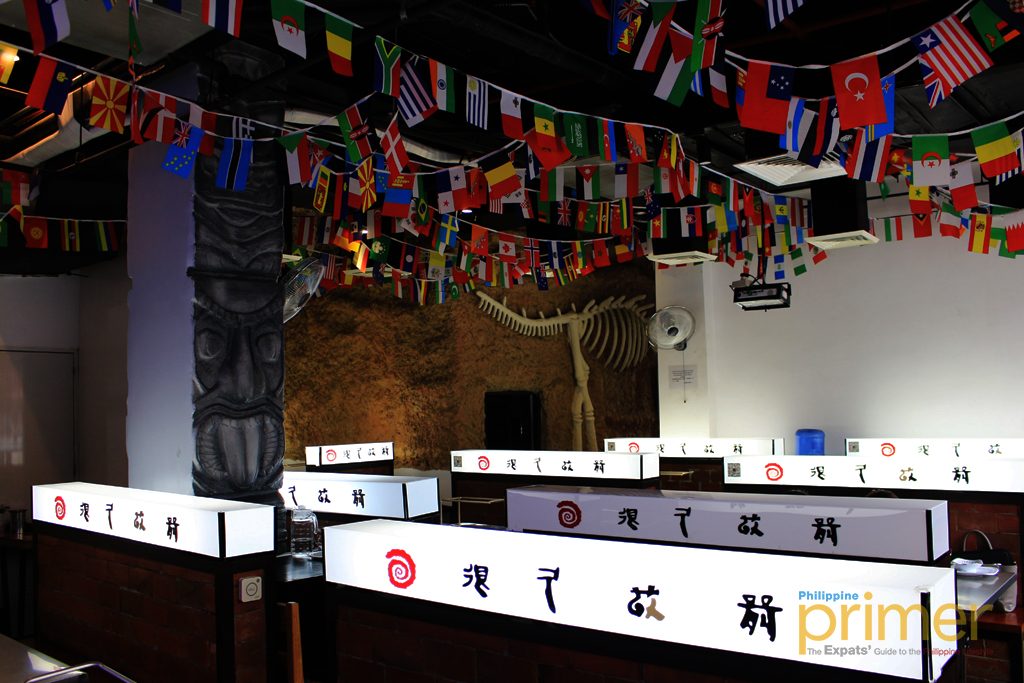 Long Time Ago Interior 
While traversing the streets of Poblacion, we found Long Time Ago, a Chinese restaurant specializing in Sichuan cuisine. The restaurant's peculiar interiors will bring you to the ancient times, with walls decorated with illustrations of the early humans who lived in caves and were yet to discover the wonders of fire and charcoal. The discovery would lead to the conception of grilled meats, which is the concept of Long Time Ago.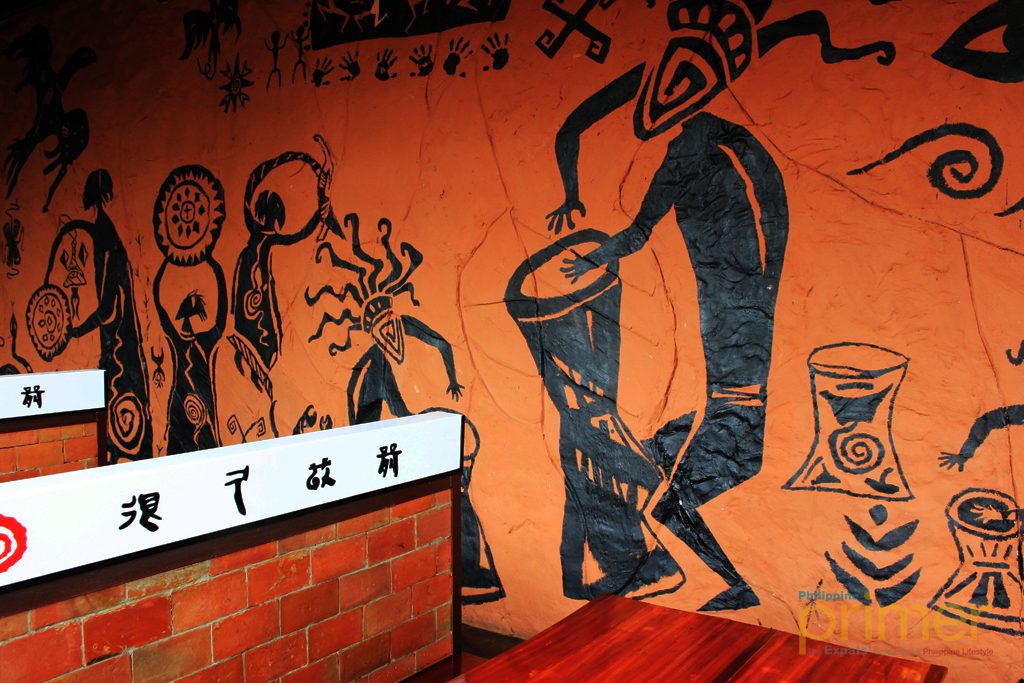 This four-storey building will take you to a different level of Chinese dining experience with its fiery to exotic dishes that will surely satisfy your adventurous tongue.
Sichuan cuisine is known for its famous cooking method of grilling thus at Long Time Ago, they provide tables with built-in grillers so customers may grill meats on their own. Under the heat of charcoal, a 15 to 30 minute grilling is needed before eating. Meats are being served with either spicy, garlic or honey flavor.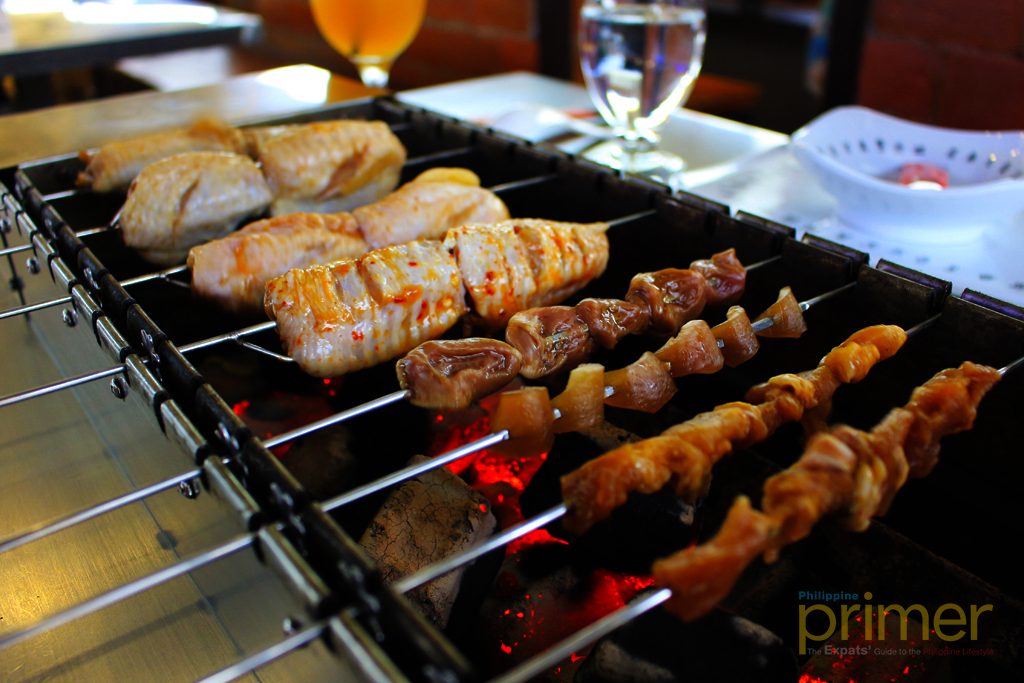 GRILLED MEATS. They also offer pork skin, chicken heart, pork, and beef (Php 80 each)
Traditionally, Sichuan is distinguished by its very spicy and rich flavors. The cuisine stands out for its use of unique spices such as chili pepper, chili oil, and chili paste. Unsurprisingly, spicy dishes are an all time favorite here in Long Time Ago. All their special ingredients are imported from China as well as some of their meats, while the frogs, meat internal organs, and seafood are all local.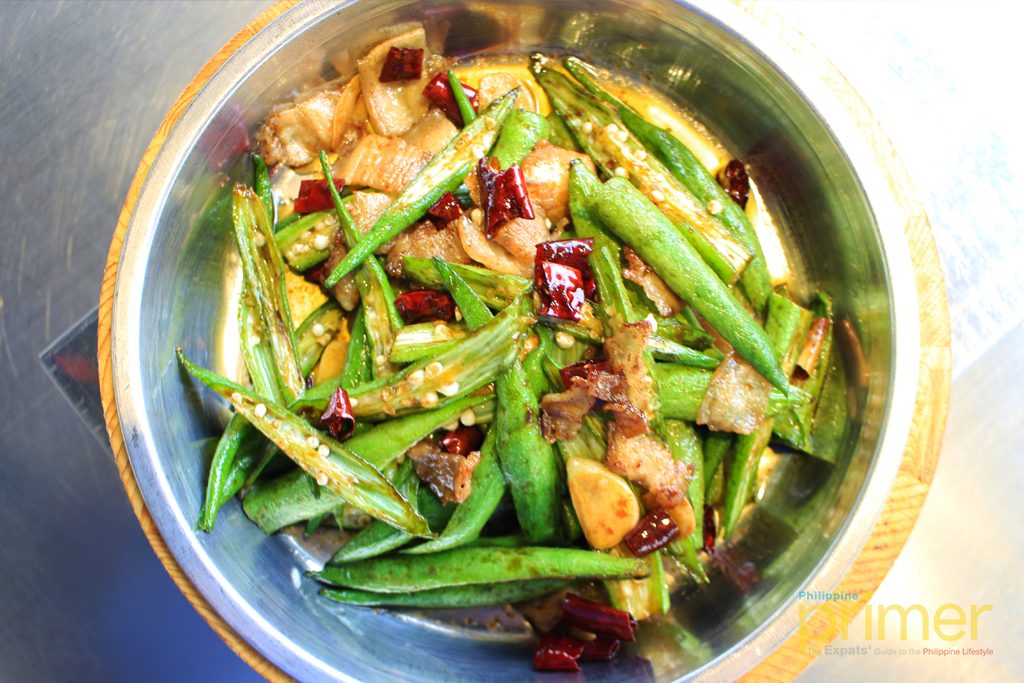 Big Pot of Gumbo (Php 320)
Sichuan dishes are rich in flavors thus the use of salt, garlic, pepper, and other special ingredients to highlight the strong flavors in every dish. Their steamed shrimp with garlic is served fresh under a small chunk of charcoal. Its strong, garlic taste perfectly complement the freshly steamed seafood. Another strong-flavored seafood dish is the money shrimp served on top of thin shreds of potatoes.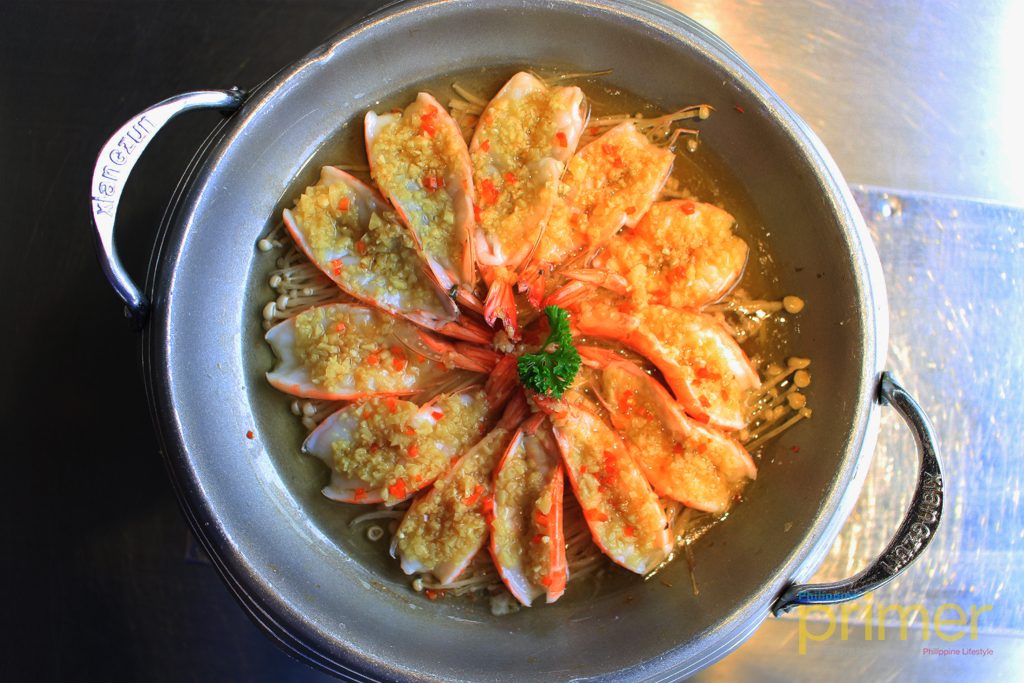 Steamed shrimp with garlic (Php 680)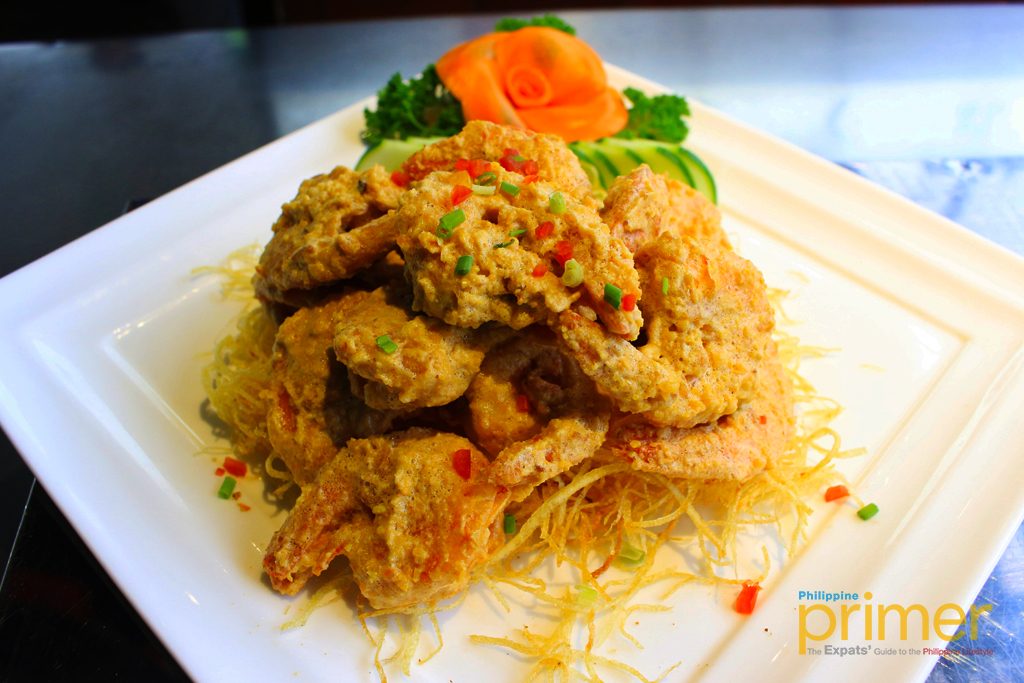 Money Shrimp (Php 780)
Making sure to serve authentic Sichuan cuisine, their chefs are trained all the way from China with each of them having their own specialty dishes. Chef Janbi and Chef Kang are the head chefs of the restaurant, while Chef Tao supervises grilled dishes, and Chef Lee on the remaining specialties.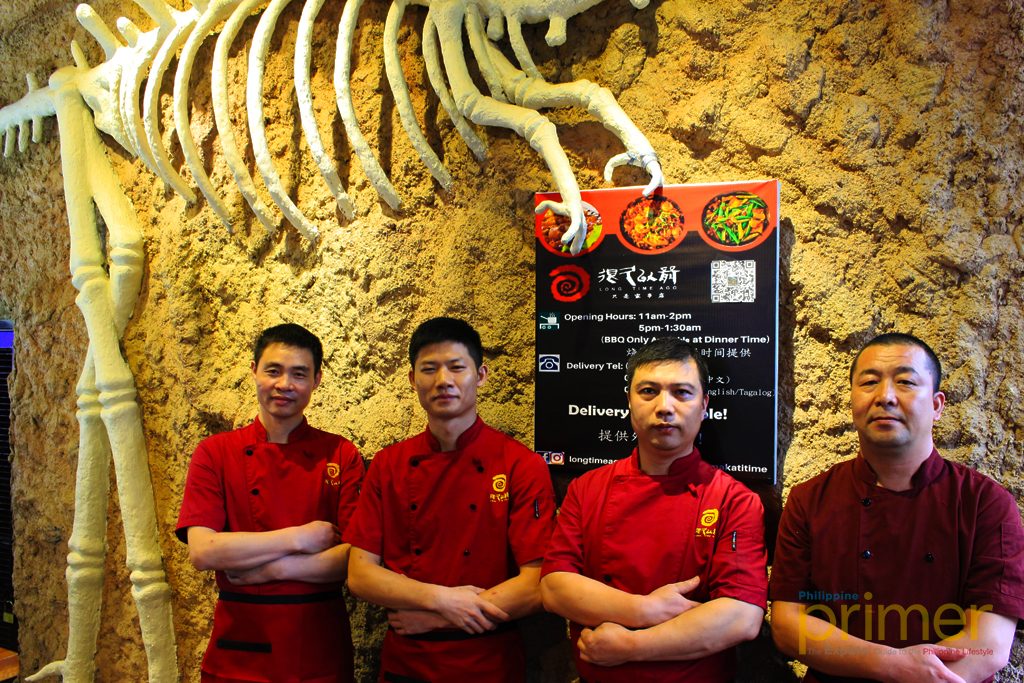 From left to right: Chef Kang, Chef Lee, Chef Janbi and Chef Tao 
If you're up for an adventurous food experience, go ahead and try their fiery and exotic dishes at Long Time Ago, located in P. Burgos St. Corner J. Luna, Brgy Poblacion, Makati City. Watch out for their next branch at S'Maison in Conrad Manila!
---
This also appears on Philippine Primer English Magazine July 2018 issue.
Store Information
5050 P. Burgos St. cor. Gen. Luna St., Brgy Poblacion, Makati City
02-824-6404
Lunch: 11 am to 2 pm, Dinner: 5 pm to 2 am