6 Hotpot and Shabu-Shabu Restaurants for Solo and Group Diners
A great contrast to the cold weather is a bowl of something hot and savory. In most Asian countries, hotpot or shabu-shabu is a popular soup dish to savor in solo or with a group.
Popularized in China, hotpot is a cooking method wherein a simmering pot of soup with meat, vegetable, mushrooms, and more are prepared at the table. Similar to hotpot is Japan's shabu-shabu, a hotpot dish of thinly sliced meat and vegetables boiled in water served with a variety of dipping sauces.
(L-R) Shabu-shabu and Hotpot
Also read: Manila's Best Hot Pot Restaurants: Hot, Fresh and Flavorful
Here are 7 hotpot and shabu-shabu restaurants in the metro you might want to visit whether you're going to eat solo or with a group:
Shanjinji Beef Hot Pot 
Have a unique hot pot experience by customizing your own hot pot at Shanjinji Beef Hot Pot in Legaspi Village, Makati. This Chinese restaurant specializes in a make-it-your-way hot pot by letting diners choose their own ingredients from stock, noodles, fresh beef slices, and vegetables.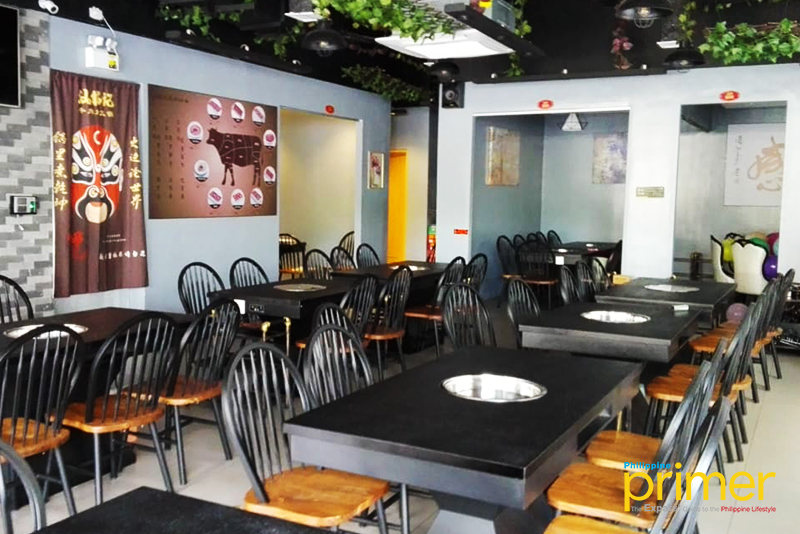 They have a handful of stock choices you can choose from like Beef Bone broth, Beef Tendon broth, and Spicy broth. You can also choose from beef, seafood, pork, and fresh vegetables to fill your hot pot.
Also read: Shanjinji Beef Hotpot in Makati Serves Customizable Hot Pots and Handmade Beef Balls
Branches: Makati, Alabang, and Ortigas
Facebook: Shanjinji Beef Hotpot
Jiang Nan Hotpot
Elevate your Chinese dining with Jiang Nan Hotpot's best-selling Yuan Yang. This dish will let you experience the best of both worlds as it is served with a very spicy soup on the left and light ginger soup on the right. You also have to mix your preferred unlimited sauce that will go with your hotpot dish.
Also read: Jiang Nan Hotpot in Makati: A 24/7 Chinese Restaurant Amidst the City
Branch: Makati
Facebook: Jiang Nan Hotpot – 江南食府
Shaburi
Get a full-blown Japanese shabu-shabu experience with Shaburi's all-you-can-eat buffet. This franchise from Japan is known for serving the best shabu-shabu experience you can have. 
Unlike most Filipino shabu-shabu that serve in big portions, Shaburi will give you your own serving of everything. Their All-You-Can-Meat shabu-shabu has both beef and pork you can choose from, plus five different soups and access to an unlimited buffet table.
Also read: Shaburi and Kintan Buffet in Japan Town, Glorietta: Unlimited Choices of Flavorful Eats
Every day is a perfect day to have shabu-shabu. -@shaburiandkintanAgree! Visit us at the 4th floor, Veranda, Uptown Bonifacio. For reservations, you may call 09177083930.#shaburiuptown
Also read: Shaburi in Uptown BGC: Experience authentic Japanese shabu-shabu
Branch: Uptown Mall, Taguig City; Glorietta 2, Makati
Facebook: Shaburi Uptown
Motto Motto
If you're craving for Japanese comfort food, drop by Motto Motto and savor their wide selection of dishes. Among their entrees is the Sio Goma Shoga Buta Shabu Shabu Set or Pork Shabu Shabu.
Motto Motto's Sio Goma Shoga Buta Shabu Shabu Set
This soup dish is served with ginger-flavored chicken, pork salted soup, udon noodles, and vegetables—perfect to share with your friends.
Also read: Motto Motto in Serendra Piazza, BGC: Your Everyday Go-To Japanese Restaurant
Branch: Serendra, BGC
Website: Raintree Restaurants
Facebook: Motto Motto PH
Wow Cow Fresh Beef Hotpot Restaurant
Enjoy a feast of unlimited hotpot perfect for big groups at Wow Cow Fresh Beef Hotpot Restaurant. What makes this restaurant different from other hotpot restaurants is that they offer unlimited ingredients from the cow meat to the sauces and side dishes.  
To keep the flavor in the soup, they use natural spring water for their dish, letting diners taste the beef with the fullest flavor possible.
Also read: Wow Cow Fresh Beef Hotpot Restaurant in Salcedo Village Offers A Feast of Unlimited Beef and More
Branch: Salcedo Village, Makati; Double Dragon Plaza, Pasay
Facebook: Wow Cow Fresh Beef Hot Pot
All4U Unlimited Grill & Shabu-Shabu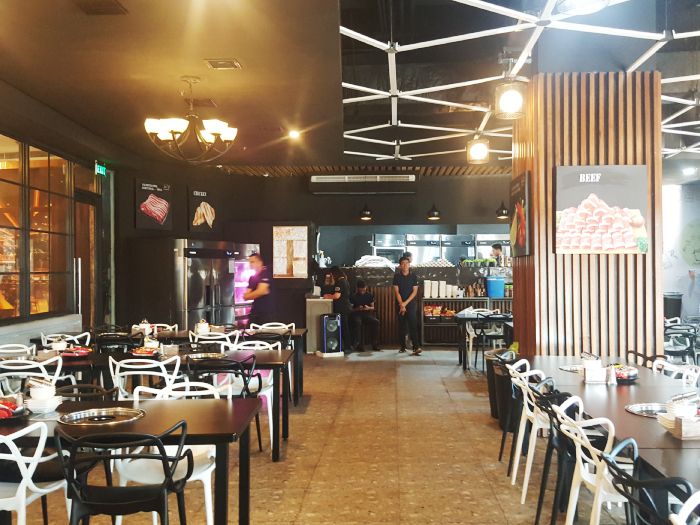 In All4U Unlimited Grill & Shabu-Shabu, diners can enjoy an all-you-can-eat set of both shabu and grill selections for a low price of Php 599 per person. You can choose from various meat offerings such as shrimp, chicken, pork, and beef brisket with unlimited servings of rice and side dishes. 
Branches: Venice Grand Canal Mall, Mckinley Hill; Century City Mall, Makati; Festival Mall Alabang
Facebook: All4u unlimited Korean Resto, Venice Grand Canal Mall
Which of these hotpot and shabu-shabu restaurants are you excited to try? Share your thoughts in the comments below!