Motto Motto in Serendra Piazza, BGC: Your Everyday Go-To Japanese Restaurant
If you are looking for Japanese comfort food while strolling around BGC, why not check out Motto Motto, the newest addition to the growing gustatory community in Serendra Piazza.
Opened last December 2018, Motto Motto is the latest food concept by Raintree Restaurants who also created some of our favorite restaurants such as Friends & Family, Providore, Saboten, Izakaya Sensu & Chotto Matte, and Chelsea Kitchen.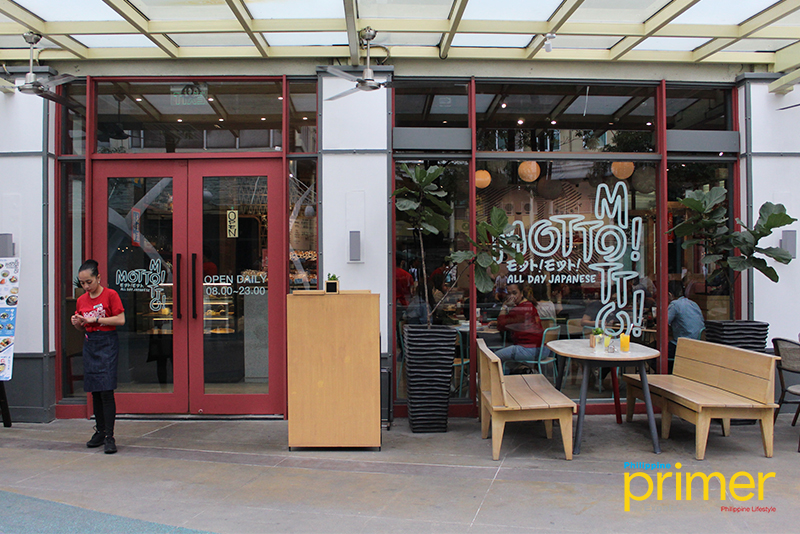 Motto Motto in Serendra Piazza, BGC
Just like its name Motto Motto–which literally translates to "more more," its menu is more than just sushi and sashimi. Diners will surely be overwhelmed with their wide variety of dishes, from all-day Japanese comfort food to baked goods available for everyone at any time of the day.
Also read: Izakaya Sensu & Chotto Matte in Taguig: An Izakaya Restaurant With A Twist
Motto Motto's location used to be the well-loved Chelsea Grand Cafe, one of Raintree Group's restaurant concepts. Now that Serendra is flocked by a lot of Asian foreigners including Japanese, Chinese, and Koreans, they rebranded Chelsea into this all-day Japanese restaurant to cater to the changing community in Serendra.
Japanese style of casual dining
Motto Motto is inspired by family-style restaurants in Japan, as well as the Kissaten style cafes or tea-drinking shops. It has a cozy modern ambiance perfect for a casual lunch or dinner with family, friends, or even business meetings. They also have a private room area that can accommodate 6 to 8 persons for a more private dining experience.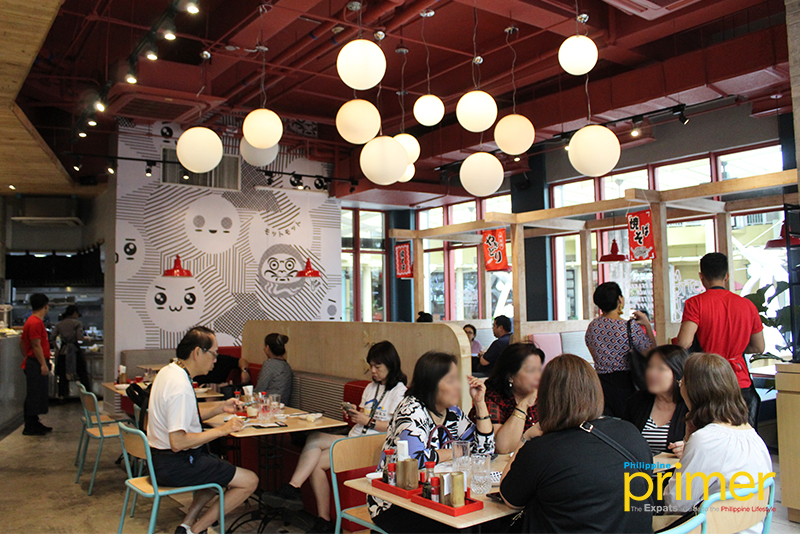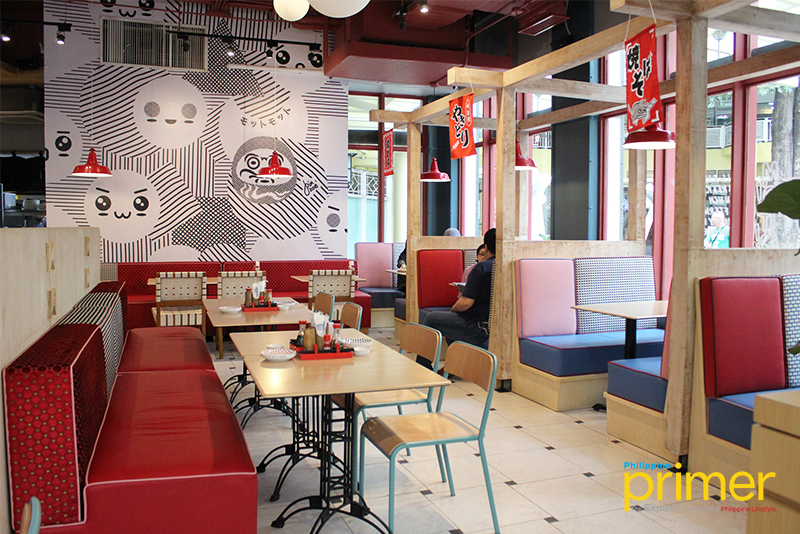 The modern Japanese-style diner interior of Motto Motto ensures comfortable dining in the heart of BGC
Also read: Recipe Corner: Beet Hummus & Avocado Toast by Chef Kalel Chan of Raintree Group
Upon entering, diners will be greeted with a delightful display of baked goods from Tokyo Bakery, wherein a lot of people actually come in to take a look at the freshly baked pastries.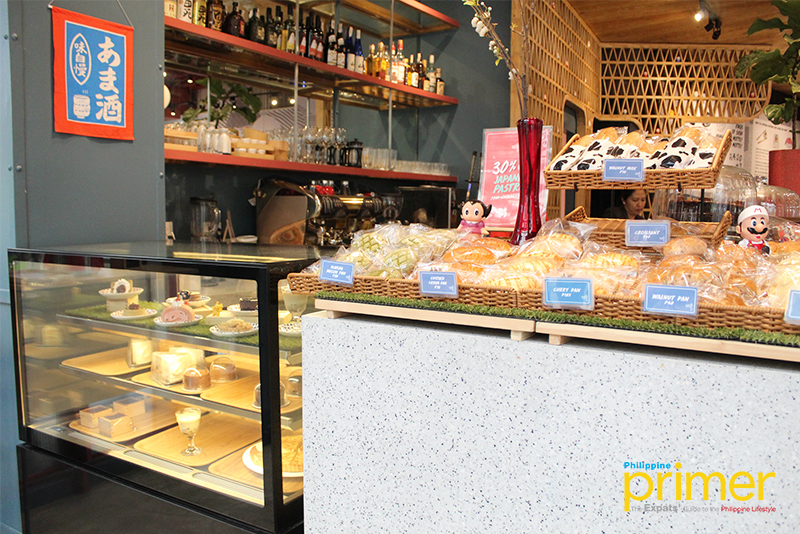 The display area of freshly baked pastries from Tokyo Bakery
There is also a takoyaki station with live cooking performances during weekends. A sushi corner at the far end of the restaurant is where you'll see the chefs preparing the food right in front of you, plus a large informational board with graphics that explain the different kinds of sushi.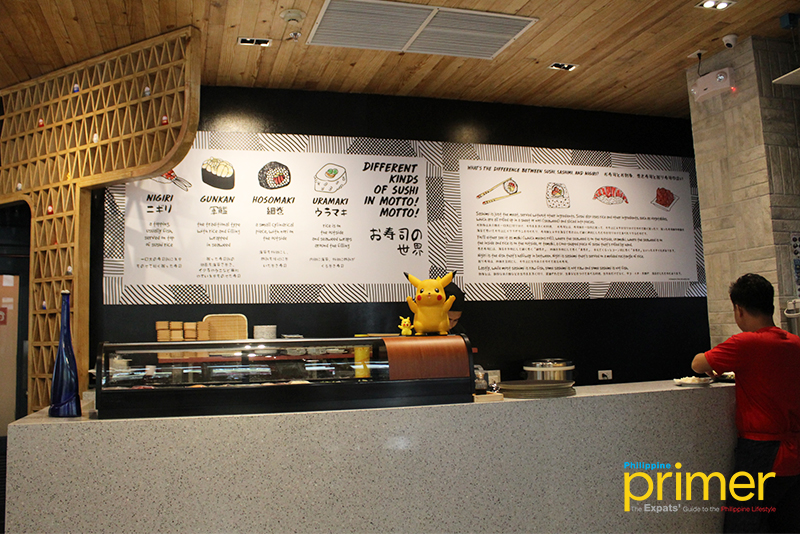 The sushi corner
More food, more fun
For those who want a Japanese breakfast meal first thing in the morning, try their Breakfast Teishoku (Php 675) set composed of grilled homemade salted salmon, chawanmushi (steamed egg custard), miso soup, Japanese rice, and pickles complete with three side dishes of the day.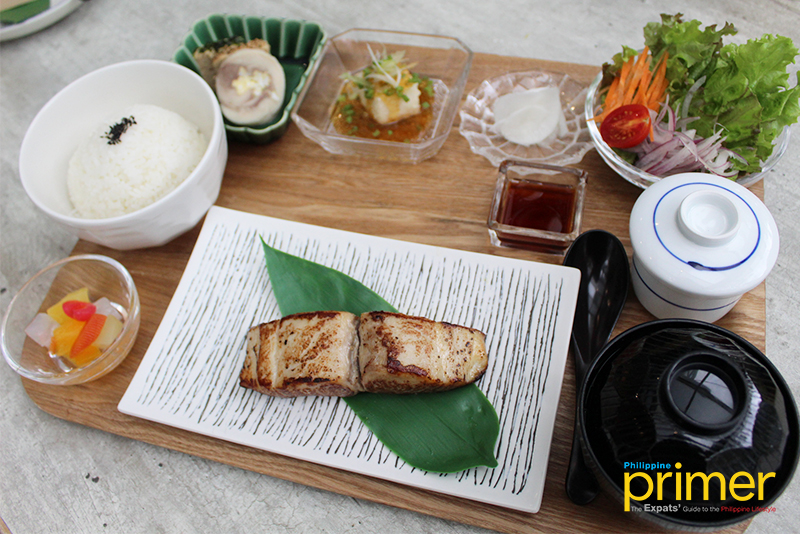 Breakfast Teishoku (Php 675)
Motto Motto's Omakase 5 (Php 675) from their sashimi menu is a plate of 5 fresh and raw seafood cuts such as Bluefin Tuna, Norwegian Salmon, Squid, Horse Mackerel, and White Meat Fish. Another raw favorite is their Masu-Sushi in a box Uni Maguro (Php 195).
A reason why there are also Koreans dining here is that Motto Motto has its own version of the Korean staple side dish, Kimchi (Php 150).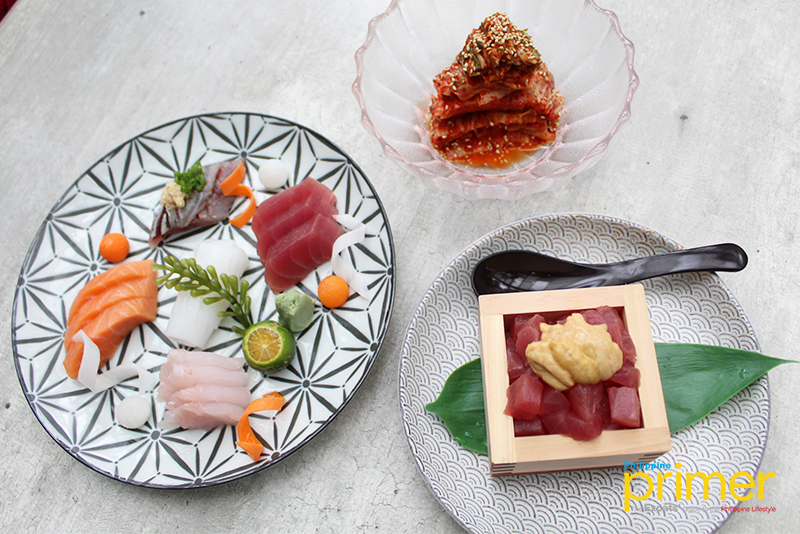 Omakase 5 (Php 675), Kimchi (Php 150), and Uni Maguro (Php 195)
Did we mention that Motto Motto also offers kid-friendly meals? The Kid's Shinkansen Set (Php 295 per set) is made especially for your little ones with spaghetti, chicken karaage, burger patty, potato salad, rice, and dessert served on a shinkansen (sushi train) tray that children will surely love.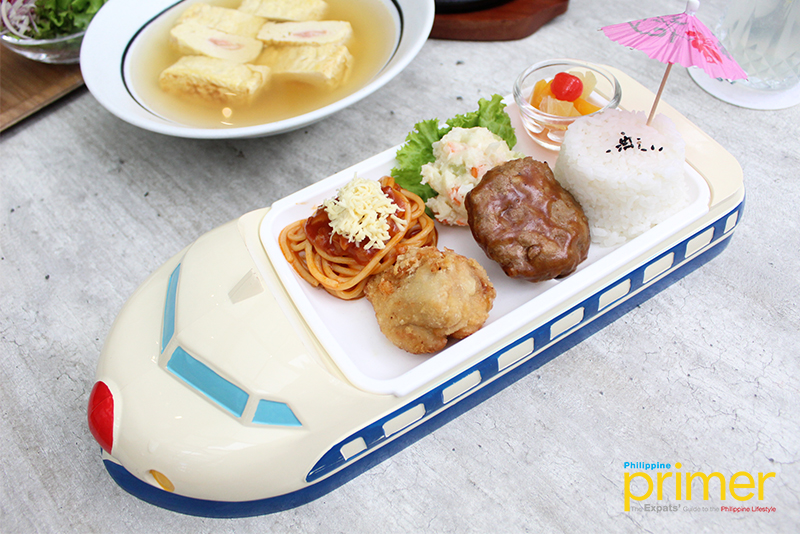 Kid's Shinkansen Set (Php 295 per set)
If you and your friends love Shabu Shabu, you should definitely try their Sio Goma Shoga Buta Shabu Shabu Set (Php 695) or simply known as Pork Shabu Shabu served with ginger-flavored chicken and pork salted soup and udon noodles good for 2 to 3 persons.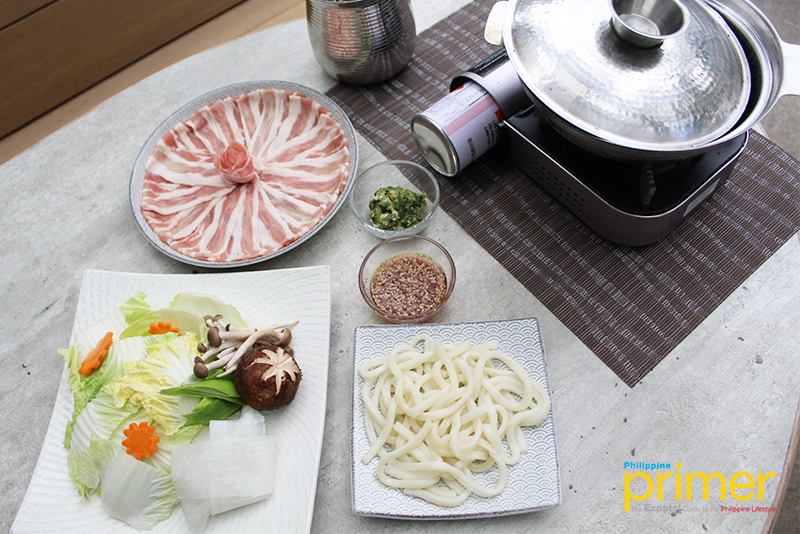 Sio Goma Shoga Buta Shabu Shabu Set (Php 695)
Tokyo Bakery
After a heartful meal of Japanese favorites, you should get a bite of Tokyo Bakery's freshly baked Japanese-style pastries such as the Matcha Melon Pan (Php 80); Walnut Pan (Php 60) with bits of crushed walnuts; curry-flavored pastry called Baked Curry Pan (Php 105); and the Walnut Milk (Php 70), a longer version of the walnut pan with cream cheese filling in the center.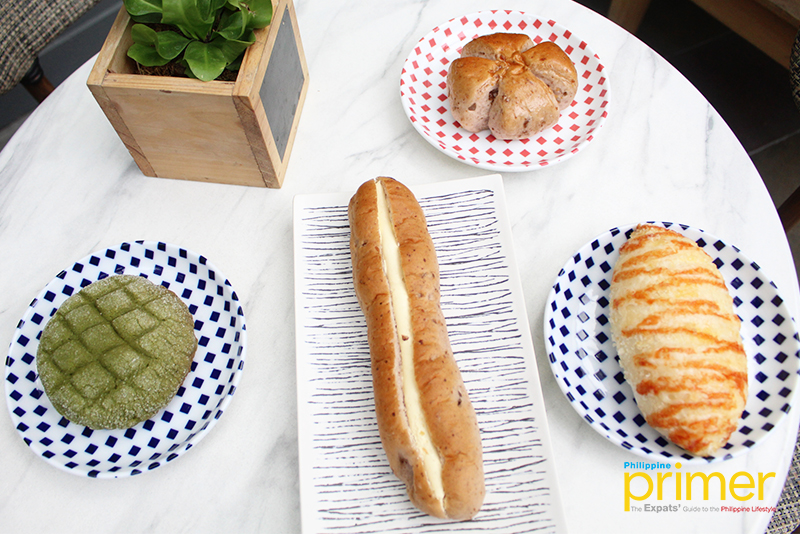 (From left to right) Tokyo Bakery's Matcha Melon Pan (Php 80), Walnut Milk (Php 70), Walnut Pan (Php 60), and Baked Curry Pan (Php 105)

Also read: Saboten in BGC: Home of Decades-Old Original Katsu
You will never have a boring meal again with Motto Motto's wide choices of tasty comfort food available at any time of the day.  Visit them at Ground Floor, Serendra Piazza, McKinley Parkway, BGC, Taguig City. Motto Motto is open from 8 a.m. to 5 p.m., Monday to Sunday. For more information, you may visit Raintree Restaurant's website, follow them on Facebook or call at 909-7011.
How to get here:
By car: From Ayala Avenue, take the McKinley Road and drive straight to McKinley Parkway. Turn left onto Market! Market! loading and unloading bay. Motto Motto is located beside Mary Grace.
By foot: Serendra Piazza is a two-minute walk away from Market! Market!. Cross the McKinley Parkway heading towards Serendra.
---
Written by Deneca Ordinanza
Store Information
G/F Serendra Piazza, McKinley Parkway, BGC, Taguig City
+632-909-7011
8 a.m. to 11 p.m. (Mon to Sun)
Accepts all major credit cards: Visa & Mastercard and JCB