Ramen Nagi Concept Store at One Bonifacio High Street: A Fusion of Sleek and Classic
Founded in 2006 by Ikuta Satoshi in Fukuoka, Japan, Ramen Nagi has made its way into the list of every ramen lovers' restaurants to visit. With their unique concepts and savory ramen, you can always expect something unique from Ramen Nagi every time you visit.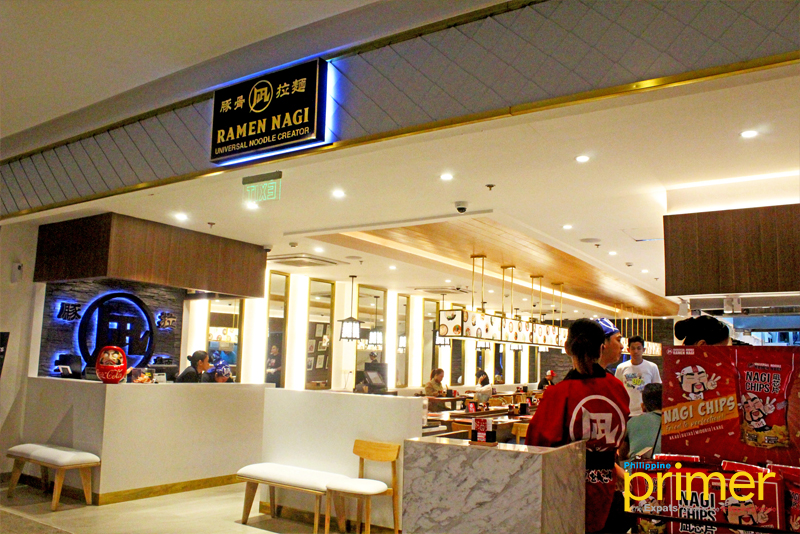 The Ramen Nagi Concept Store is located on the 2nd floor of One Bonifacio High Street
The restaurant started their franchise in the Philippines in 2014 at SM Aura Premier and has branched out to various locations including Makati, Ortigas, and Alabang. Now at their 19th branch, Ramen Nagi decided to spice things up a little with a touch of modernity.
Also read: Ramen Nagi opens branch at NAIA Terminal 3
Ramen Nagi at One Bonifacio High Street is Ramen Nagi's first concept store in the country. Moving away from the restaurant's usual red interiors, the concept store brings a more sleek and modern design that was specifically chosen for the crowd that Bonifacio High Street brings. Switching from their classic red to blue, the concept store is truly a unique branch that is totally worth the visit.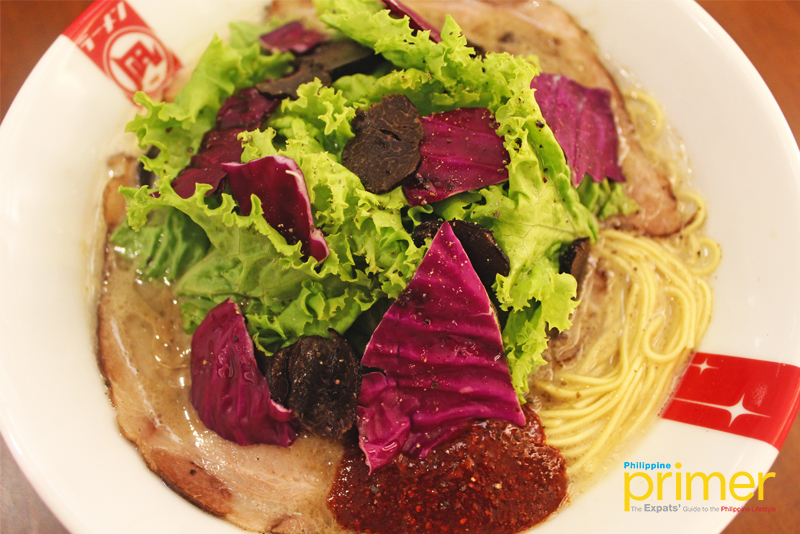 Ramen Nagi's Truffle King Ramen (Php 700) is exclusive at the concept store until December 2018
While the branch offers the same classic ramen as all the other Ramen Nagi branches, what makes the High Street branch different is the presence of their Truffle King Ramen that will be branch exclusive until December of this year. The branch still carries the same favorites, such as the Butao King, Red King, Green King, and the Black King.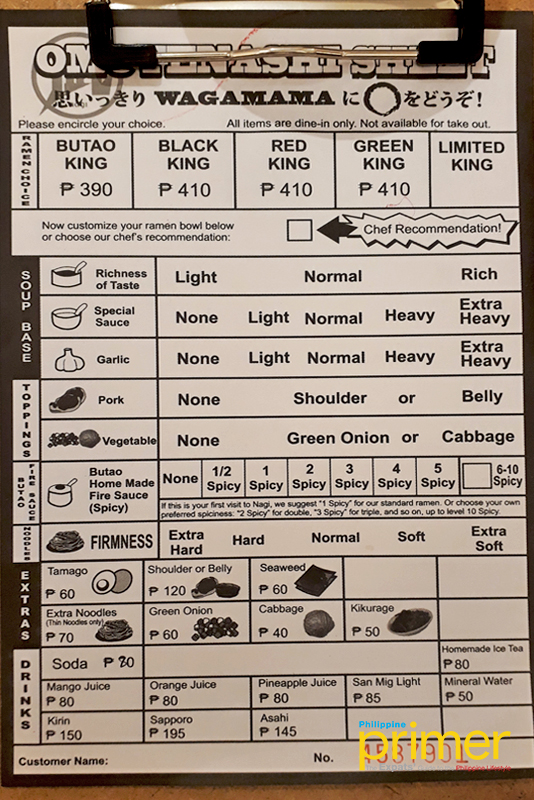 Ramen Nagi's Omotenashi sheet that customers use to order and customize their ramen
Ramen Nagi presents itself as a fast-paced resto where ramen takes only five (5) minutes to prepare and unlike other restaurants, they allow their customers to customize their ramen. From the richness of the taste to the firmness of the noodles and the topping. All this can be customized using their Omotenashi sheet which is used for ordering.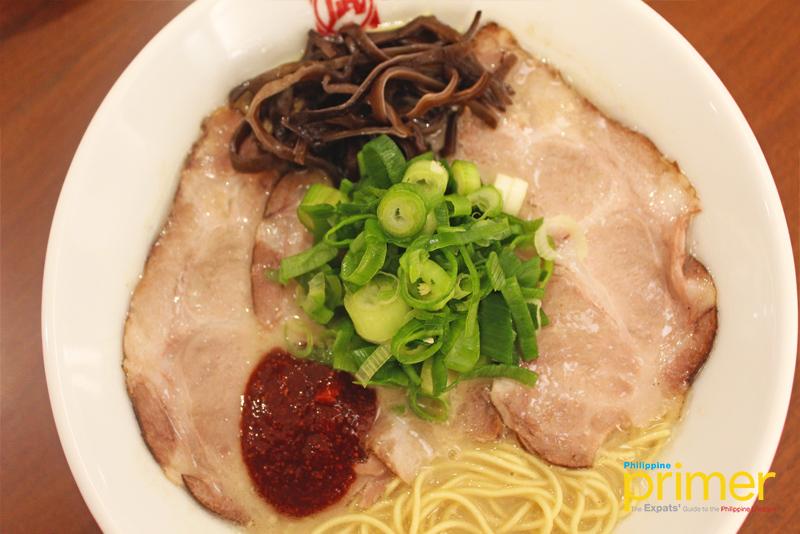 The "Original King" or the Butao Ramen (Php 390), one of the most famous dishes at Ramen Nagi
Despite being a fast-paced restaurant, Ramen Nagi still promises quality with their dishes. Their noodles and broth are delivered to them every day. The key ingredients of their ramen are also imported from Japan although their vegetables are sourced locally–only the finest ingredients are used for their dishes.
Also read: Tendon Akimitsu at The 30th Ortigas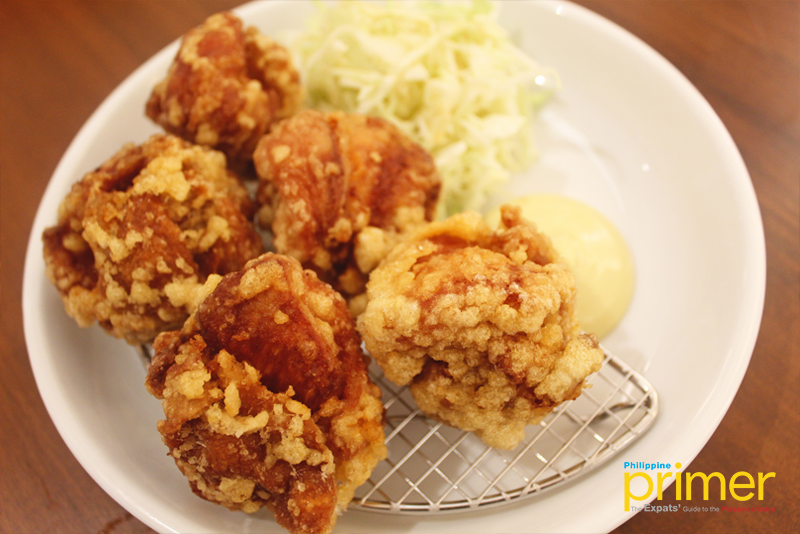 One of Ramen Nagi's most recommended dishes, Chicken Karaage (Php 250). Pictured here is the Original flavor variant.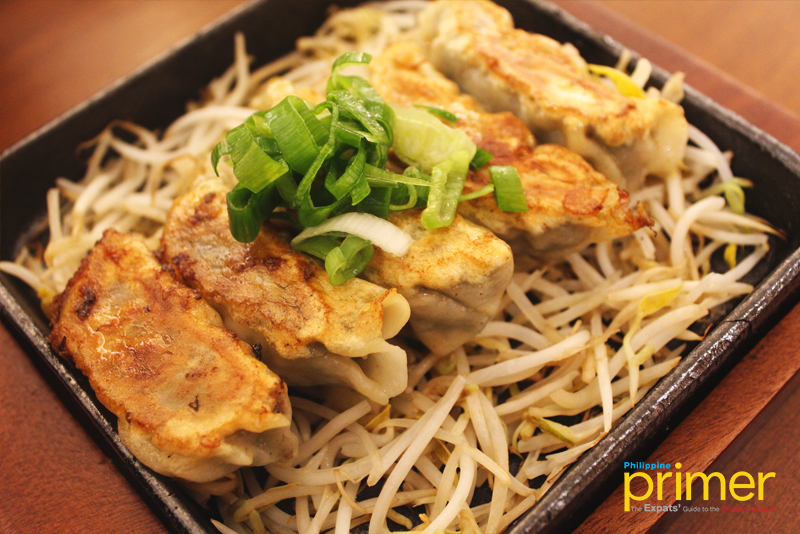 Ramen Nagi's Gyoza (Php 220)  is at their most recommended list of side dishes
Ramen Nagi is known, not only for their ramen but also for their variety of side dishes that you can enjoy with any bowl of ramen. Amongst their side dishes, their Gyoza and Chicken Karaage are among their most recommended. Their Karaage comes in four flavors: 7-Spice (Php 300), Curry (Php 270), Matcha (Php 290) and Original (Php 250).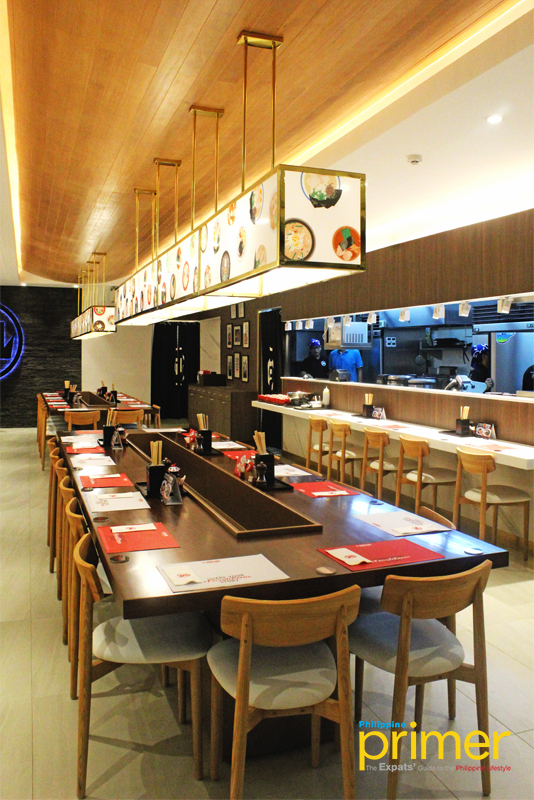 The Ramen Nagi Concept Store can currently seat 63 people in the restaurant
The Ramen Nagi Concept Store officially launched on October 29, 2018, and was graced by the presence of Chefs Ikuta Satoshi and Nishio Ryoichi, the men behind the delectable ramen of Ramen Nagi. The two chefs were present for cooking demonstrations where they prepared the Butao King, the Truffle King, and the new limited edition: Szechuan King which will be available at all Ramen Nagi stores this November.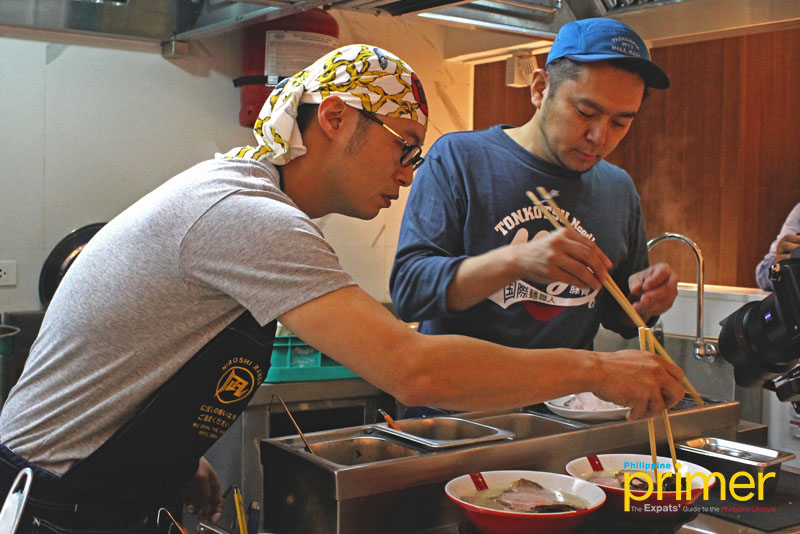 Chef Ikuta Satoshi and Nishio Ryoichi prepare the Ramen Nagi classic, the Butao King.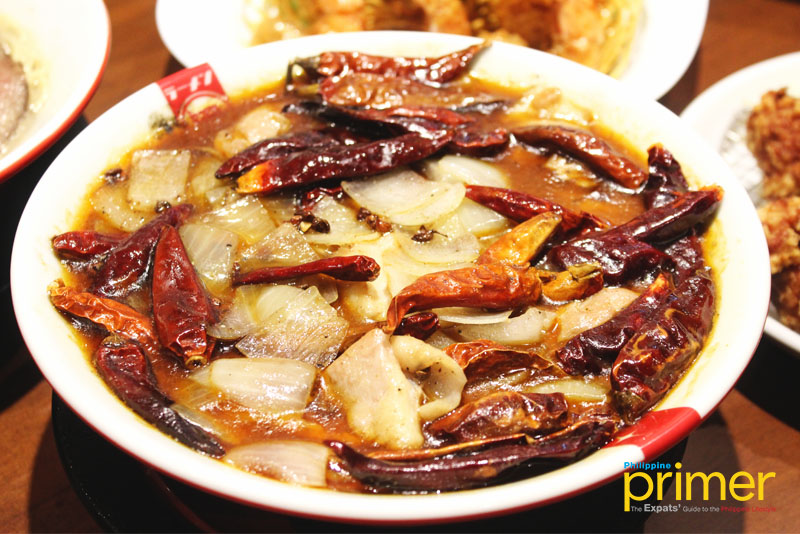 The Szechuan King is set to come to all Ramen Nagi stores this November
For more information, you may visit their Facebook page and Instagram account, @ramennagimanila. You may also email them at marketing@ramennagi.com.ph
---
Written by Feliz Grace Bueno

2/F One Bonifacio High Street, 5th Ave., Cor., 28th St., Taguig City

11 a.m. - 10 p.m. (Sundays - Thursdays) // 11 a.m. - 11 p.m. (Fridays - Saturdays)