Ramen Nagi opens branch at NAIA Terminal 3
Get your delicious dose of ramen before your flight!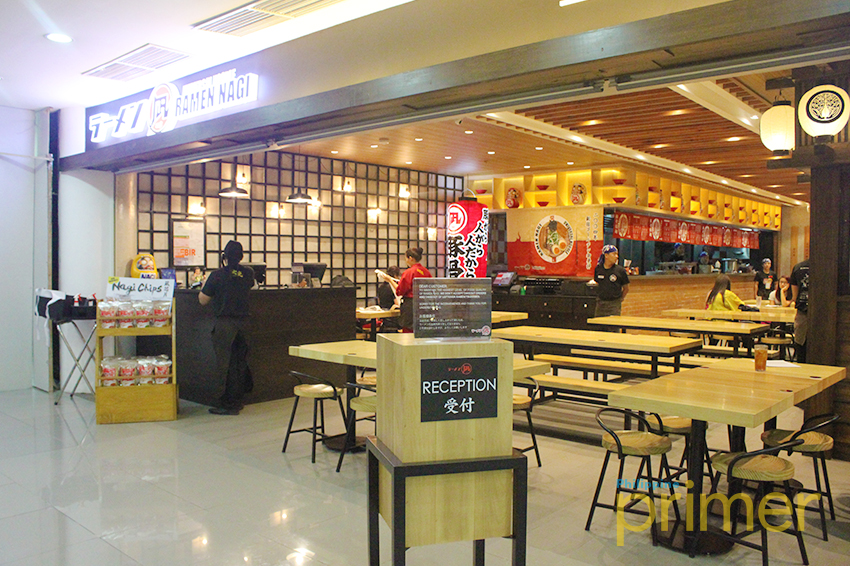 RAMEN NAGI. Craving for authentic ramen? You got it!
Heads up, ramen lovers! Philippines' best-tasting authentic ramen, Ramen Nagi, opens its door at the new food hall of NAIA Terminal 3.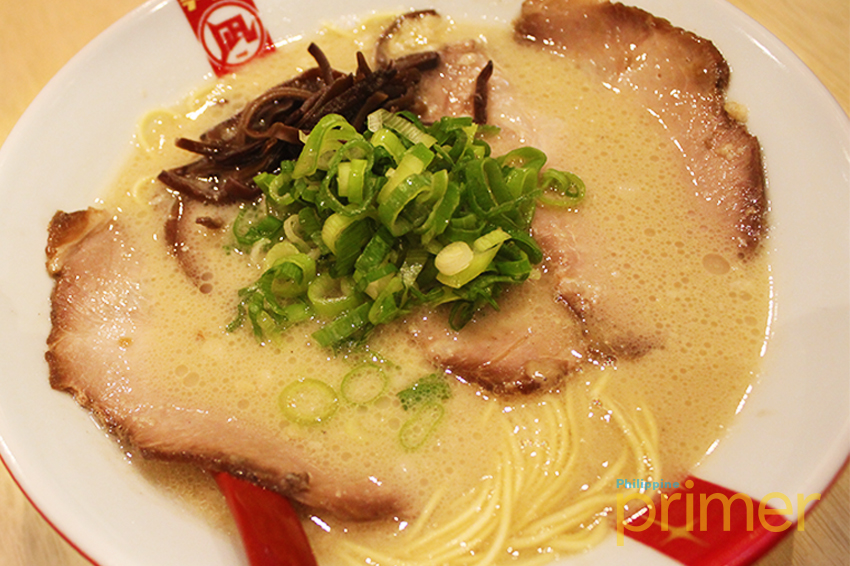 ORIGINAL KING BUTAO (P390). Award-winning tonkotsu pork broth prepared in the traditional method. Mouth-wateringly rich, fresh, and aromatic with special handcrafted noodles and classic Nagi pork chashu.
Armed with their flavorful ramen varieties, Ramen Nagi is set to make every traveler's tummy filled with ramen goodness. This award-winning ramen shop which was recognized in the National Ramen of the Year Competitions in two consecutive years will be offering their signature dishes such as the Original King Butao ramen that's definitely a must try for those who want a taste of their special dishes.
INTERIORS. Sharing a space with Akimitsu Tendon at the right corner
To make your ramen more personalized, you'd get to fill up a form where you can circle out all your choices for your dish. If you want vegetables or pork, up to the spiciness level, you can customize it the way you want. Now, you've got a great dish that's made tastier especially for you.
RAMEN NAGI KITCHEN. Where fresh noodles are being done.
In this branch, Ramen Nagi is sharing a space with Japan's specialty tendon restaurant Akimitsu Tendon, which specializes in Tempura Donburi. So if you'd like ramen and tempura on the side, it's definitely worth a visit right before your flight. You'd love all the Japanese food you can eat in this space, making it a must-visit for those in the area!
What are you waiting for? It's ramen time at Ramen Nagi!
*To know more about Ramen Nagi's NAIA Terminal 3 branch, you may reach out to them via their Facebook page.
Details:
Address: 4/F Food Hall, Ninoy Aquino International Airport Terminal 3, Pasay City
Facebook page: https://www.facebook.com/RamenNagiManila/ (Ramen Nagi Manila)
Instagram: https://www.instagram.com/ramennagimanila/ (@ramennagimanila)
Operating Hours: 7:00 am to 10:00 pm (Monday to Sunday)
List of branches: Ramen Nagi Manila