Helm in BGC Offers an Evolution of Fine Dining with Its Degustation Menu
A brainchild of Chef Josh Boutwood's life and culinary experience, Helm is a new dining attraction in BGC that offers live dining theater at its finest. Offering an intimate kind of multi-course tasting menu, guests have the chance to witness Chef Boutwood's culinary expertise unfold right in front of their very eyes.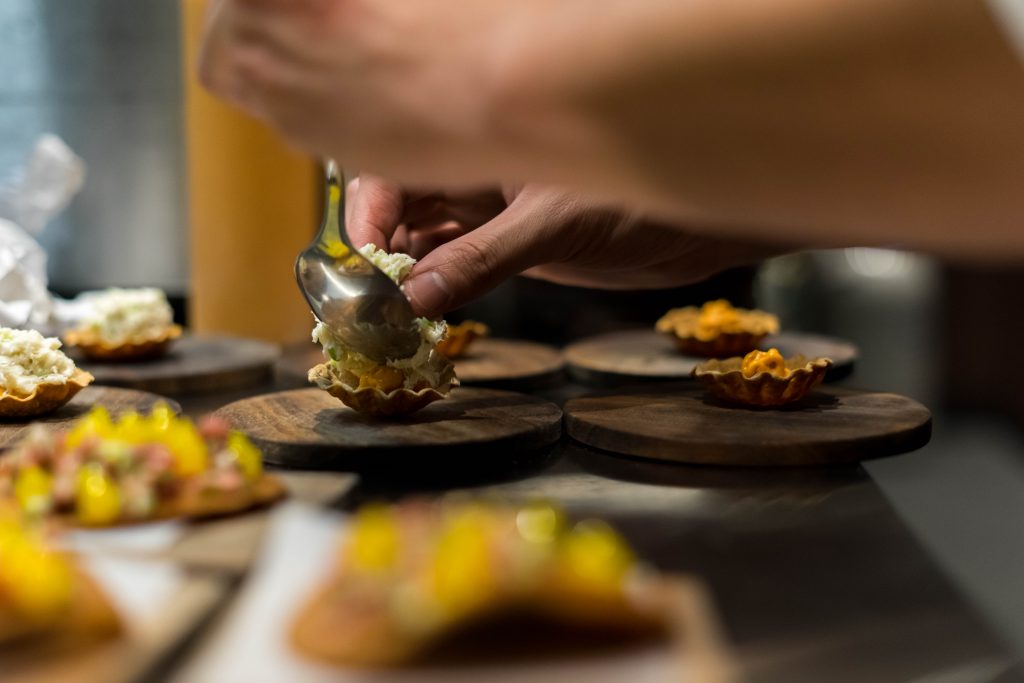 Chef Boutwood's Helm restaurant in BGC offers an intimate multi-course degustation menu
Born to a Filipino father and English mother, Chef Josh Boutwood's inspiration in the creation of Helm is his nomadic life adventures – traveling from parts of Europe to the beaches of Boracay to flourish his passion for culinary arts.
Also read: Village Tavern 
Opened last August 21, 2018, the key feature of this minimalist 10-seater restaurant is the one-on-one interaction that diners can experience with the chef himself as he showcases his kitchen skills and at the same time, create a hearty food conversation with his spectators.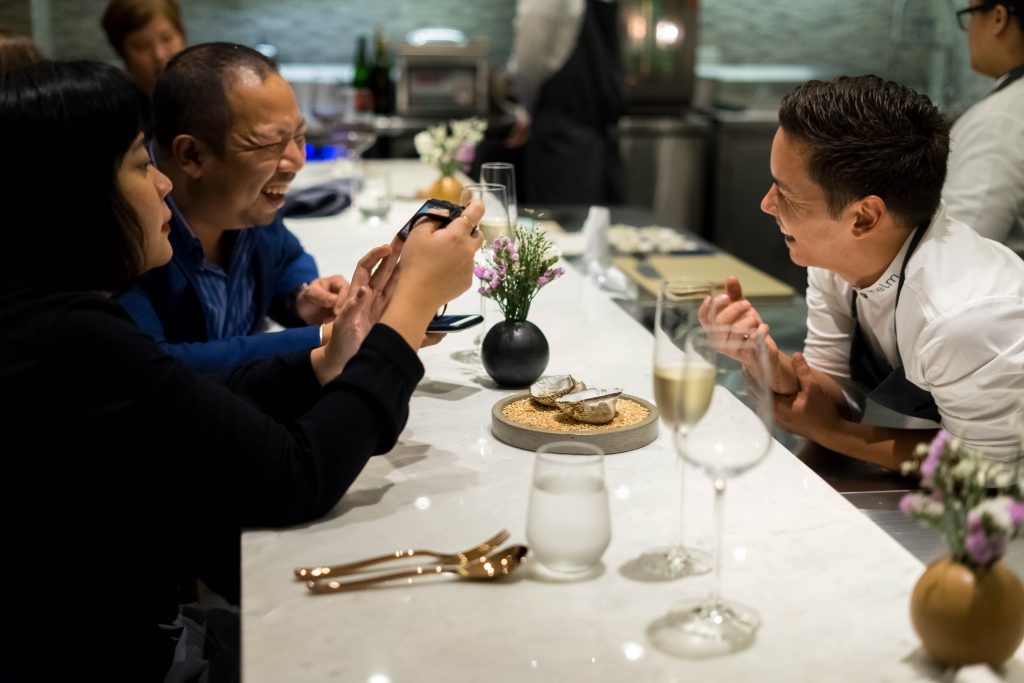 Helm's interesting feature is not only the delicious menu but also the food talks and laughter with Chef Boutwood
Chef Boutwood provides an eight-course tasting menu composed of curated local flavors and artistic culinary technique which reflects his life experiences.
According to Chef Boutwood, his deep fascination with the number 'three' became his blueprint in his kitchen creations, which may either represent the ingredients such as starch, protein, and vegetable, the flavors of saltiness, bitterness, and sweetness, or the textures of the dishes like soft, chewy, and crunchy. Through this, he finds the perfect balance in the elements of his dishes.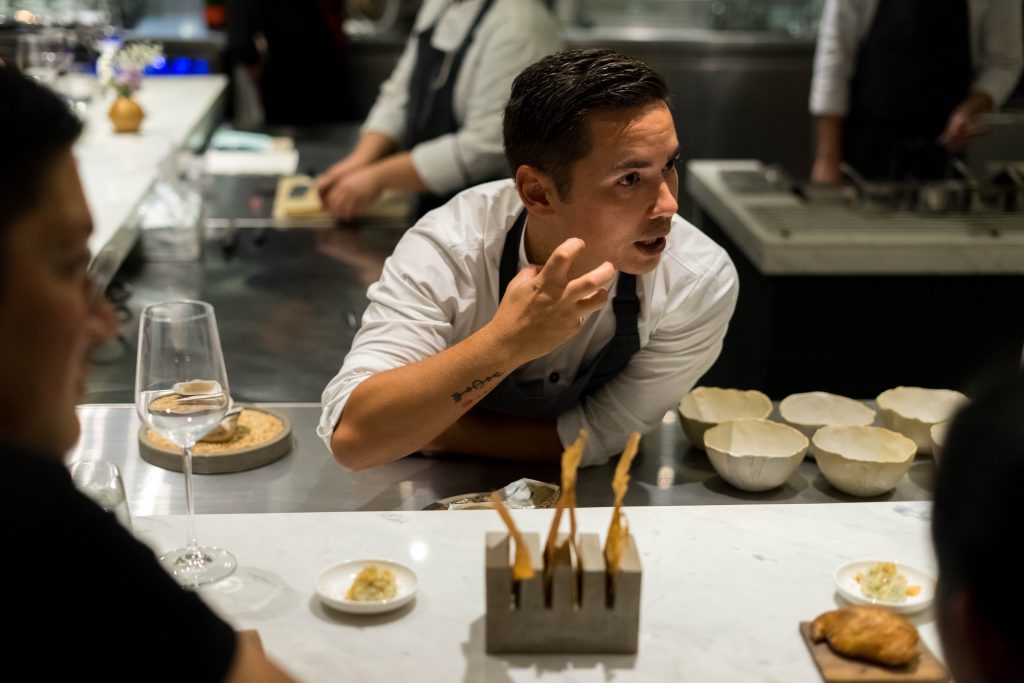 Chef Boutwood explains  his culinary creations to his diners
Also read: Bonifacio Global City in Taguig: What it's known for
One of their premier dishes is the smoked Kitayama Wagyu Beef made from striploin short rib meat with mushroom paste on the side, which is a combination of 7 kinds of mushroom. Guests should anticipate the sumptuous Smoked Oyster in pickled banana heart, cucumber, and beetroot and activated charcoal tuile.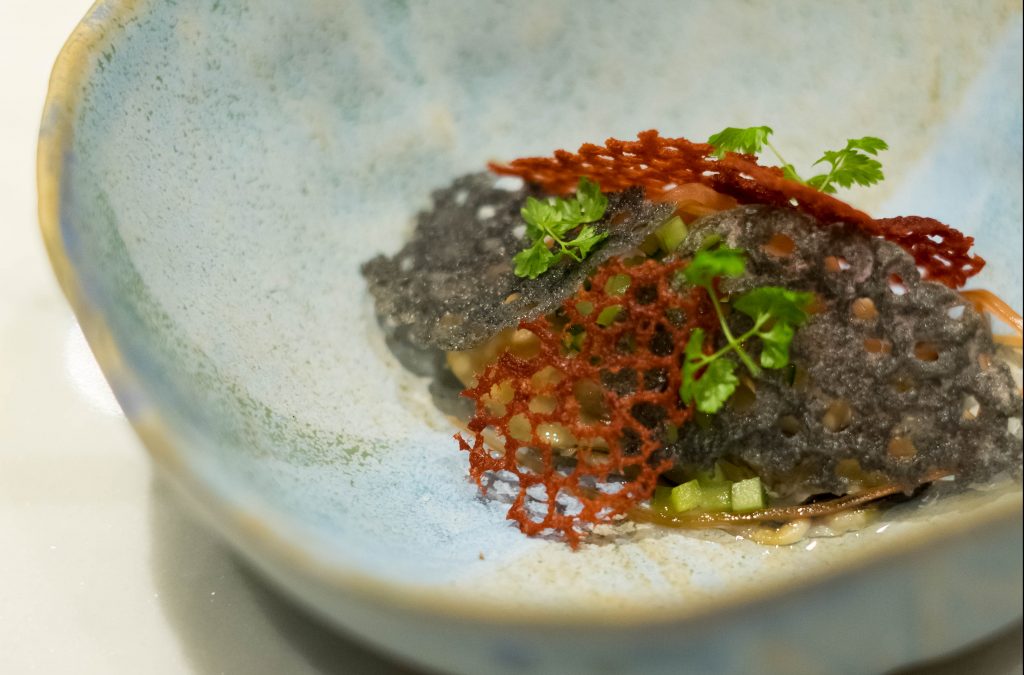 Helm's Smoked Oyster topped with pickled banana heart, cucumber, beetroot, and activated charcoal tuile
Diners will also love Helm's Braised Pork Rib with pineapple gelee sauce. Adding to life to this dish is the blue ternate flower sprinkled on top of the pork cut meat.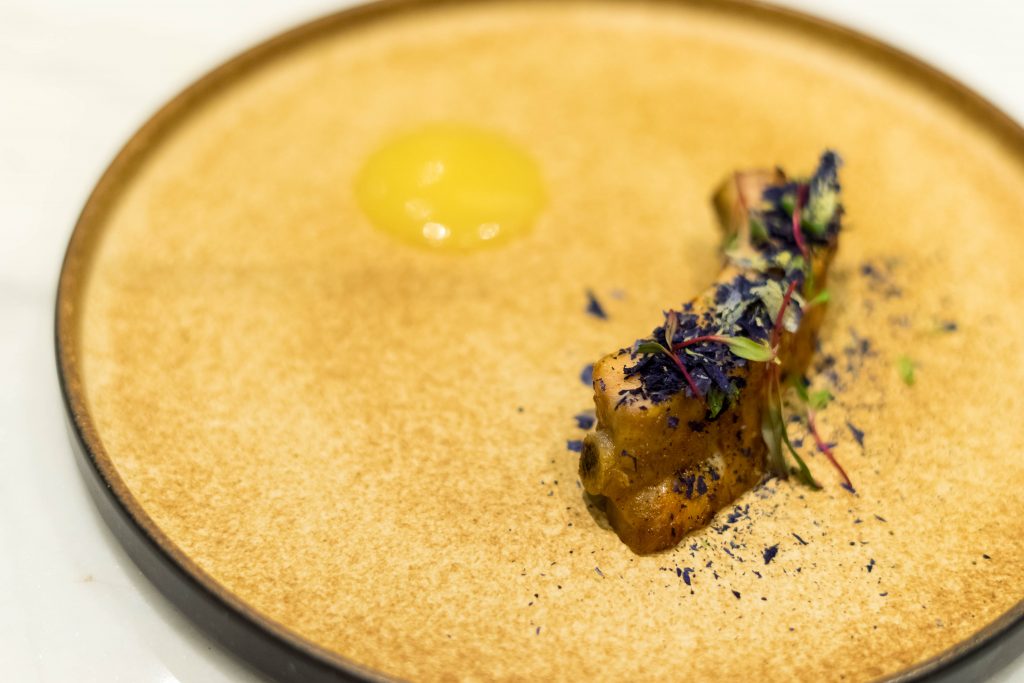 Braised pork rib with pineapple gelee on the side
Helm's Clam broth with pandan and cilantro oil is a way to soothe your taste buds with all the savory meals in this degustation menu.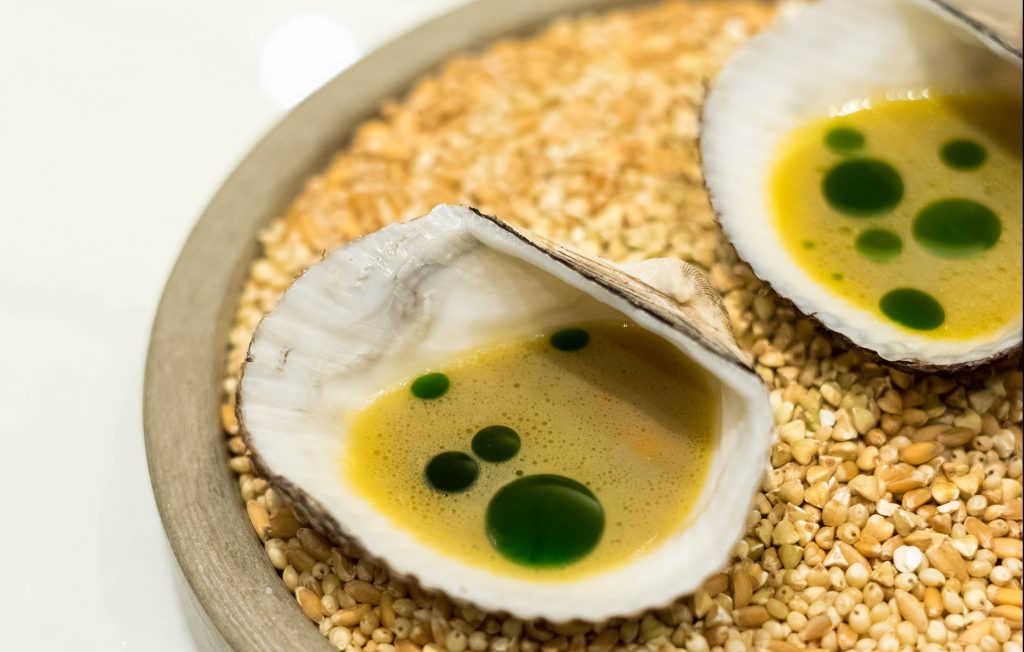 Clam broth with pandan and cilantro oil served in clamshells
Finishing off a wonderful meal is a great blend of melting flavors from their chocolate and durian ice cream dessert decorated with milk skin, milk puree, and palm tree sap syrup.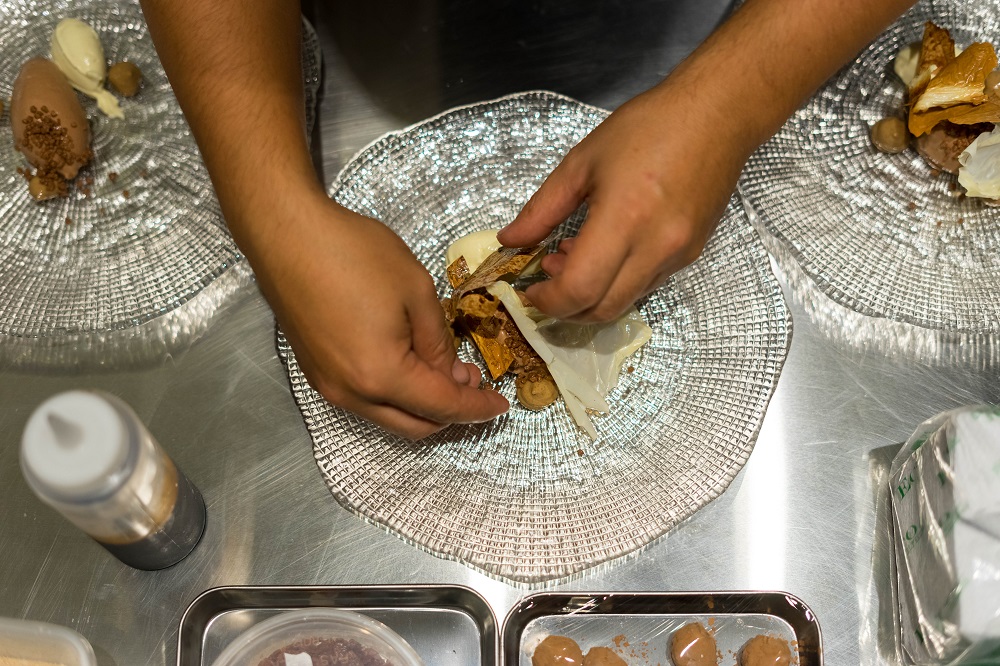 Chocolate and durian ice cream dessert
They also promote local products by using Filipino produced ingredients sourced from different parts of the country. Also, take note that Helm's degustation menu changes every four months.
Also read: BGC Bus Routes and Schedule Changes with the New One-Way Scheme
Helm is open only for reservations through online ticket booking at www.ticket2me.net or Ticket2me mobile app, with two dining seating options at 6:30 pm and 8:30 pm. This multi-course meal costs Php 3,500.
For more information, you may contact them at 0906-234-1900, or visit their Facebook page.
---
This first appeared in Philippine Primer English Magazine's December 2018 issue.
Images courtesy of Helm

The Plaza, Arya Residences, McKinley Parkway, Bonifacio Global City

6:00 p.m. to 10:30 p.m. - Tuesday to Saturday