Harlan + Holden Coffee: The First Online Coffee Shop in the PH
Majority of us—especially the working professionals—need caffeine to fully function (or else we get cranky). But don't you just hate dealing with long lines just to get your good ol' Joe first thing in the morning?
Luckily, harlan + holden Coffee saves the day with their online coffee shop, making it the first in the Philippines. Not to mention that they're the first mod bar concept in the country as well!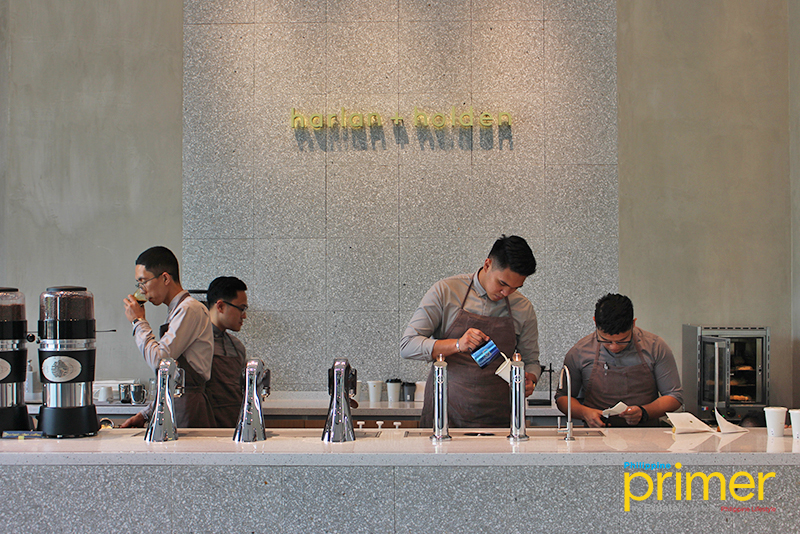 What we mean by "online coffee shop" is that they have their own mobile application where you can order, then you can pick up at the shop in five minutes or less to have on the go.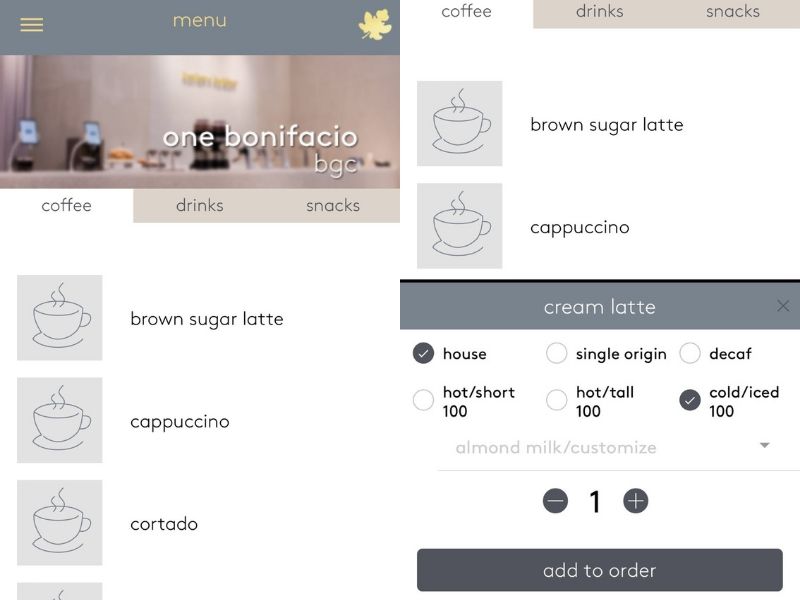 Harlan + holden app is already available on Google Play and iOS for free. But you can also order via the self-checkout tablets at the store. "We're the first to offer click and collect. You click on the app, then collect at the store," head of Marketing Erica Ilacad said.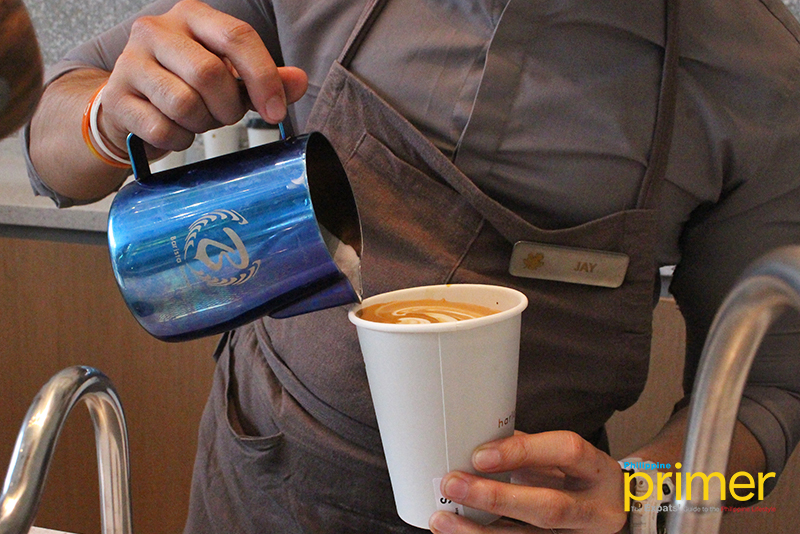 Additionally, harlan + holden coffee is completely cashless. "We're all about convenience. We want to eliminate the need to fall in line. Coffees are prepared in five minutes or less," Erica explained.
They roast their own coffee, so you know that it's unlike any other. You can choose from house blend, single origin, or even decaffeinated. For vegans and vegetarians, you may upgrade to their almond milk for an additional charge.
We got to try their best-selling (so far) drinks—the Iced Brown Sugar Latte (Php 100) and Iced Cream Latte (Php 100).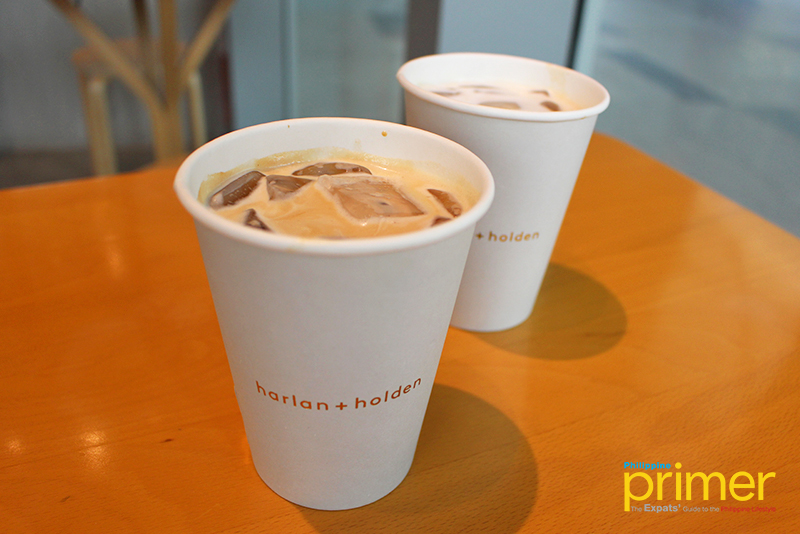 The Brown Sugar Latte might sound too sweet, but it actually has enough bittersweet hint to it. The Iced Cream Latte, meanwhile, really boasts the right creaminess. Both would also be an ideal hot drink on a rainy day.
You can note upon ordering on their app if you want less ice or extra hot, or even if you want to minimize the sweetness. They also allow using your own cup!
Currently, they have snacks you can grab and go, such as hand pies, cookies, and brownies, priced at Php 100+.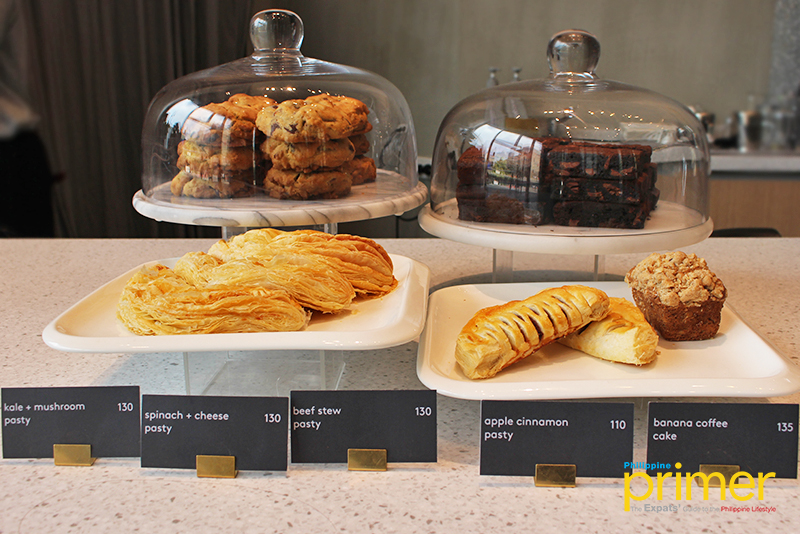 Harlan + holden coffee is not solely online as you can also drop by and chill at the store. Like their restaurant in Rockwell, harlan + holden coffee also has glass walls and a tree element, except that they use more gender-neutral colors here.
Also read: Harlan + Holden Dine: Minimalist Dining in Rockwell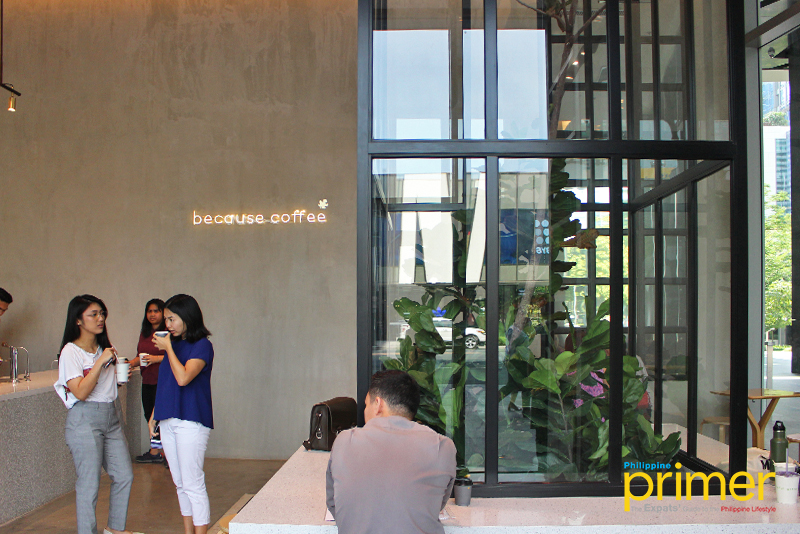 So the next time you're craving for quality coffee that you can have on-the-go, harlan + holden coffee is available with just a few taps! And oh, they're also opening in Korea this July!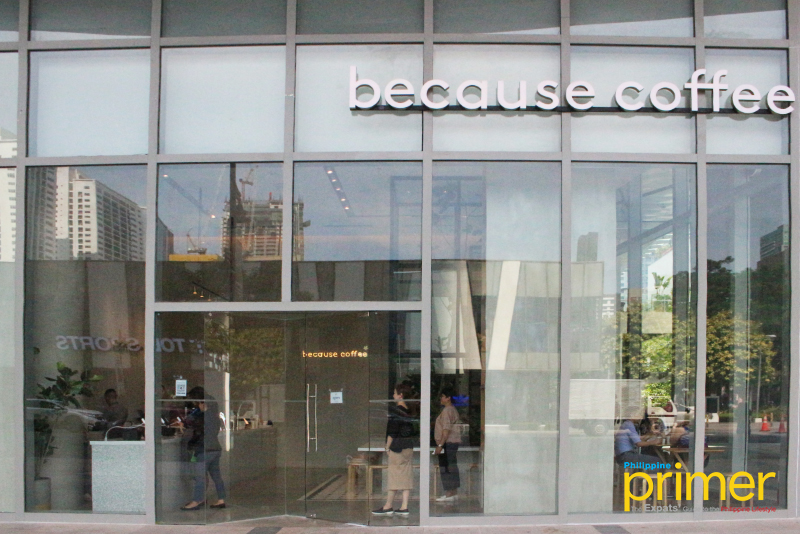 harlan + holden coffee is currently on their soft opening. Prices may change without prior notice.
How to get here
By car: From EDSA, exit onto Kalayaan going to Bonifacio Global City. Go straight until you reach 32nd Street. Turn right onto 5th Ave. Harlan + Holden coffee will be on your right.
---
Written by Yana Bautista
General Information
G/F One Bonifacio, Philippine Stock Exchange, 5th Avenue, Bonifacio Global City, Taguig
7 am to 8 pm (Monday to Friday); 9 am to 8 pm (Saturday and Sunday)
Card