Bake House in Shangri-La at the Fort: Your Eco-Friendly Pastry Shop
Rather than opening another retail shop at the lobby floor, Shangri-La at The Fort thought of opening a pastry shop we now know as Bake House.
Not only do they whip up fresh pastries but are also dedicated to being eco-friendly and inexpensive.
Also read: Luxury redefined: Shangri-La at the Fort, Manila opens its doors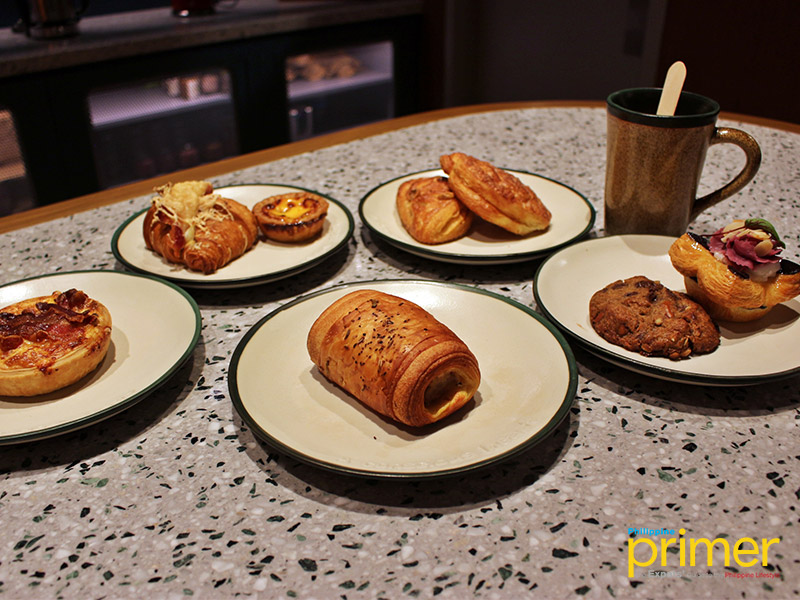 The blue and pink interiors stand out as you enter the hotel lobby, inviting you to come over at this one-of-a-kind bakery.
Outside, you'll notice fresh flower bouquets for sale, as well as a sign of their baking times: 6:30 a.m., 11 a.m., and 4 p.m. so you know when the bread is hot off the oven.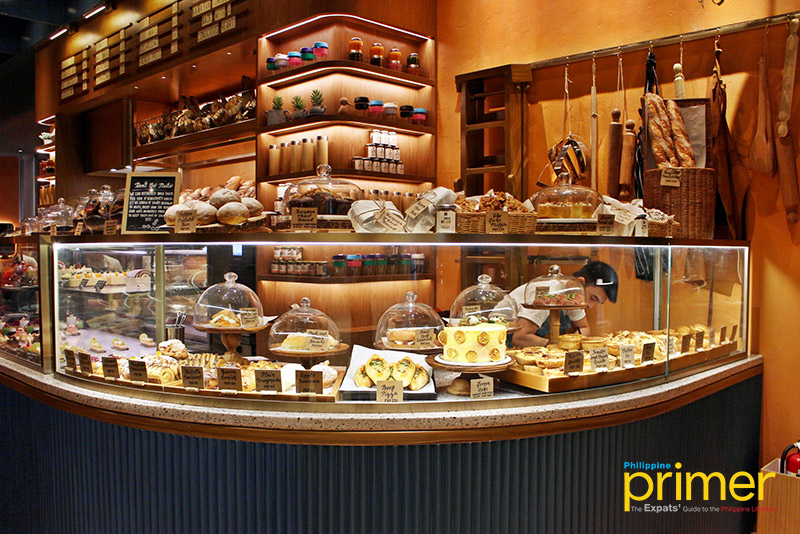 Bake House has many pastries to offer and has become a passion project for their Executive Pastry Chef Anthony Collar.
Using local and natural ingredients, they offer both sweet and savory delights that are free from trans-fat and MSG, while also avoiding the use of artificial coloring and flavoring.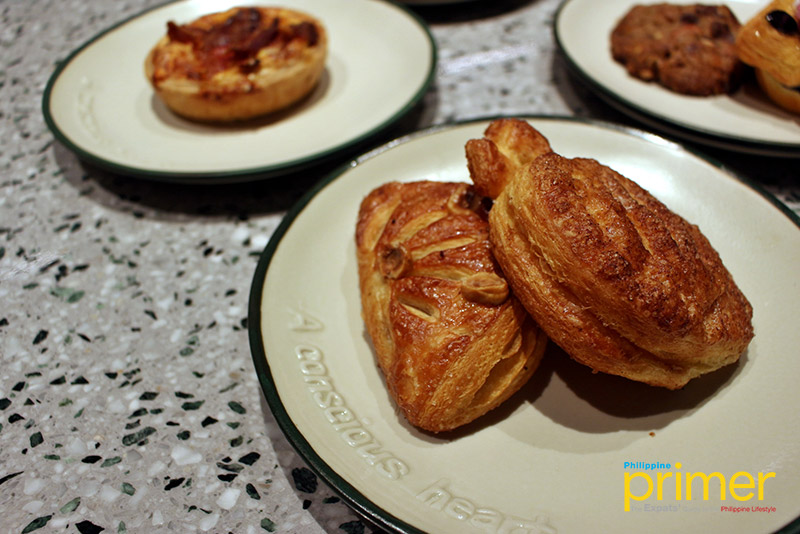 Guava Danish (Php 85) and  Apple Turnover (Php 85)
While munching on their sweet and creamy Pasteis de Nata (P45) egg tart or enjoying their Bacon, Egg & Cheese Croissant (Php 95) for breakfast, you might notice that they don't use single-use plastics.
They use their own ceramic plates, wooden utensils, and recycled tissue paper.
Also read: WWF Lists 9-Step Restaurant Guide for Sustainable Dining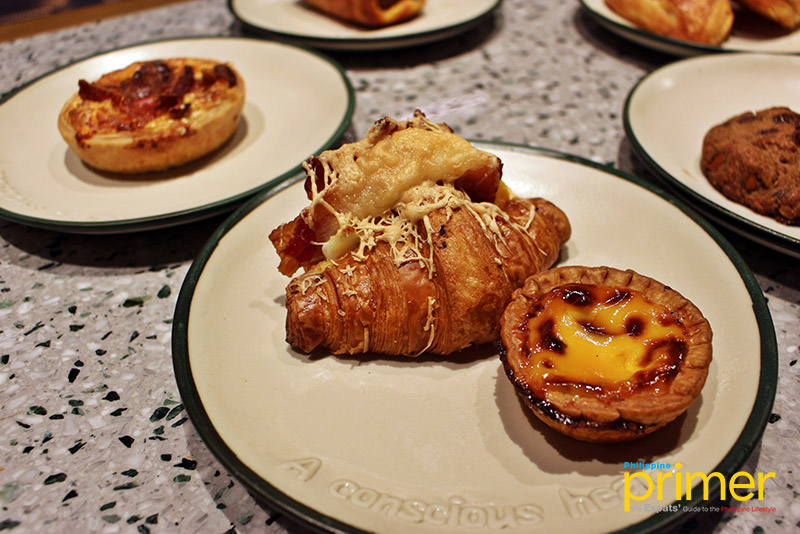 Bacon, Egg & Cheese Croissant (Php 95) and Pasteis de Nata (P45)
Bake House is serious about being environment-friendly and avoiding the waste that they have created the Conscious Cookie (Php 60).
Made of kitchen scraps—leftover dough, ingredients, or coffee grounds collected daily—this cookie never tastes the same but is generally soft and nutty with hints of chocolate and coffee.
"Instead of throwing away scraps, why now give it a second life? So that's what we do," Shangri-La at the Fort Communication Executive Tiffany Go said. "There is no specific recipe because it varies every day."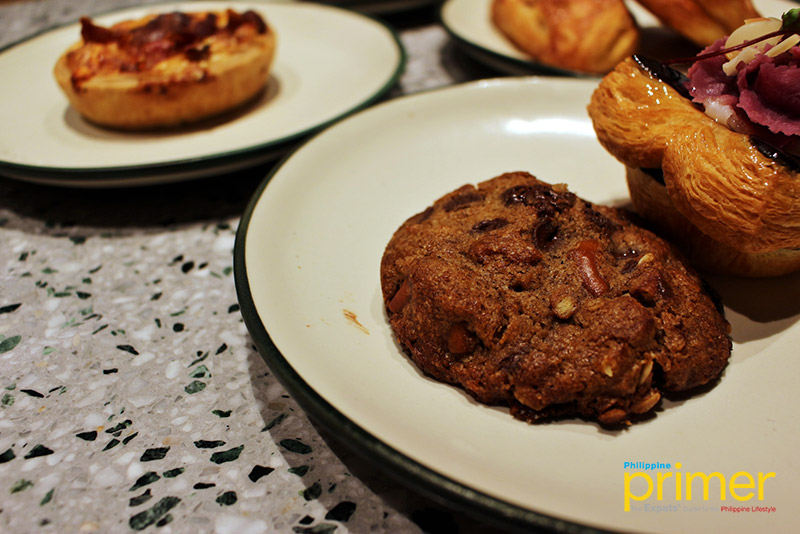 Conscious Cookie (Php 60)
To pair with your chosen pastries, Bake House has partnered with Toby's Estate and Tsaa Laya for their coffee and tea selections.
For chocolate lovers, they offer Milk Chocolate and Dark Chocolate drink from hard chocolate cubes slowly melted in hot milk for a creamy and delectable drink.
Also read: Toby's Estate in Legaspi Village Roasts Specialty Coffee from the Land Down Under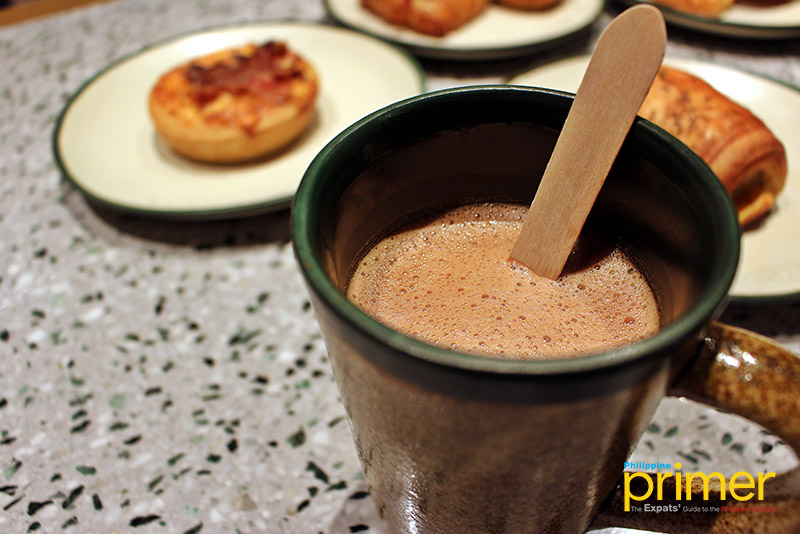 Milk Chocolate
Even their coffee cups are plastic-free and their straws are made from cornstarch. They also offer KeepCup (Php 995) glass tumblers and Bamboo Tumblers (Php 1,100) that you are welcome to use on your next visit.
The natural and young vibe of Bake House invites many hotel guests as well as BGC citizens to come over and stay.
With free WiFi and electric outlets, it is a great space to enjoy quality pastries and coffee anytime as early as 6 a.m. to 9 p.m. daily.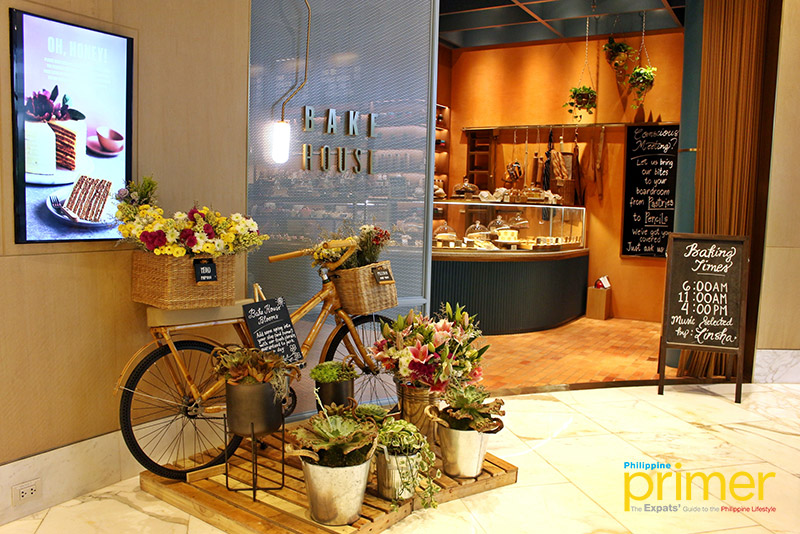 How to get here
Bake House is located at the ground floor of Shangri-La at the Fort, 30th St., cor. 5th Ave., Taguig City
By car: Shangri-La at the Fort is located along Bonifacio High Street. The driveway entrance is accessible along 30th St. as well as the underground parking. You can also park at Three Parkade, an easy 3-minute walk away from the hotel entrance.
By public transport: You may take the BGC Bus on either the Lower West route to the RCBC stop or the Upper West route to Bonifacio Stopover. Both bus stops are a walking distance away from Shangri-La at the Fort. From RCBC bus stop walk along 5th Ave. and the hotel will be on your left. From Bonifacio Stopover, walk to 3rd Ave to the 30th St. hotel entrance.
---
Written by Heloise Diamante

G/F Lobby, Shangri-La at the Fort at 30th St., cor. 5th Ave., Taguig City