Breakfast at Antonio's in Tagaytay Serves Satisfying Breakfast Cravings All Day
Updated as of December 3, 2019
Nowadays, breakfast is not just a meal served when the sun is just about to spread its glow across the morning sky. People may crave for a stimulating meal of pancakes or sunny side up eggs any time of the day—and Breakfast at Antonio's knows that well.
Recognizing people's love for breakfast at any time of the day, Chef Tonyboy Escalante of Antonio's decided to open a restaurant that would specialize in an all-day breakfast menu in Tagaytay.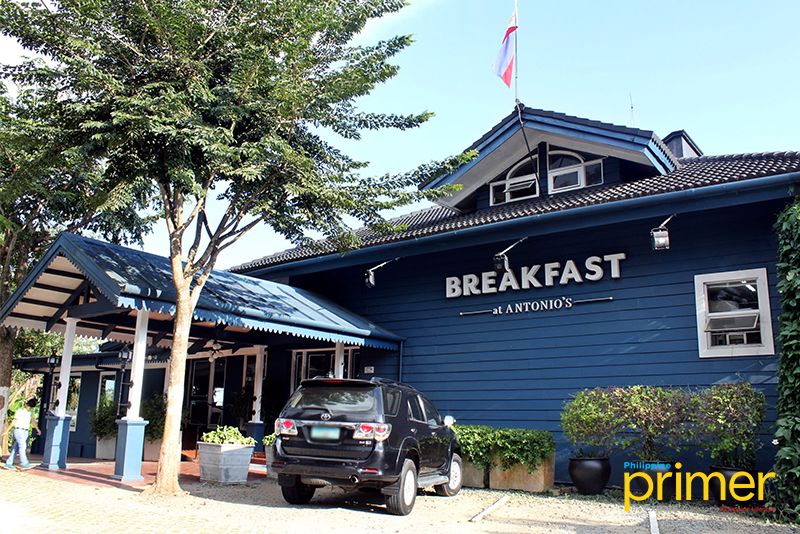 Breakfast at Antonio's in Tagaytay
Breakfast at Antonio's is a modern breakfast bistro situated in a 1960s-inspired American bungalow house. The whole place presents a homey atmosphere with its white and blue color scheme, floor-to-ceiling screened windows, and long table settings meant for family guests.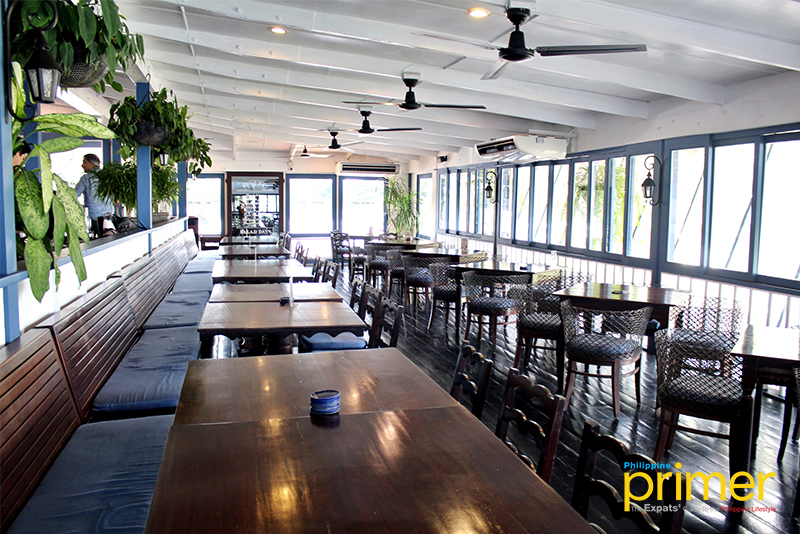 Compared to the fine-dining appeal of Antonio's, this restaurant features a more laid back and casual feel that families can visit to enjoy a relaxed breakfast meal while appreciating the overlooking view of the Taal volcano.
They offer a wide range of all-day breakfast fares from comforting Filipino breakfast dishes and European brunch fare to the classic deli sandwiches and sweet treats.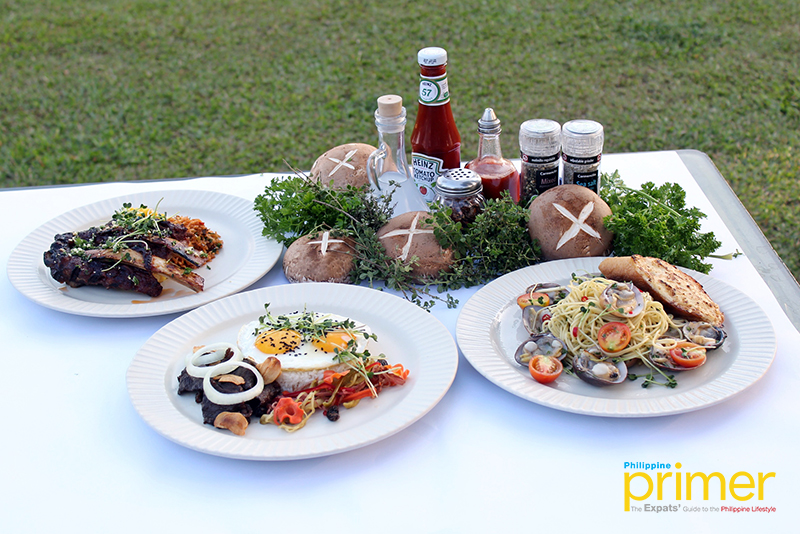 Their breakfast favorite menu is proudly made in house and from scratch. Take for example their Beef Tapa (Php 525), a Filipino-style marinated beef sirloin served with garlic rice, two eggs, and atchara or pickled papaya on the side.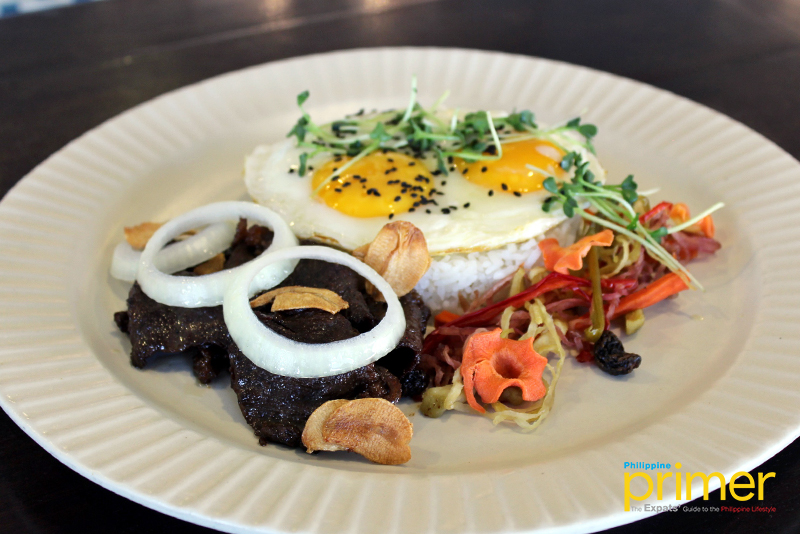 A Filipino breakfast staple—Beef Tapa (Php 525)
For pasta choices, they have Italian pasta with clams or mostly known as Vongole (Php 460). It is made from firm spaghetti pasta folded in light white wine sauce and topped with fresh clams—a perfect choice for a light brunch meal.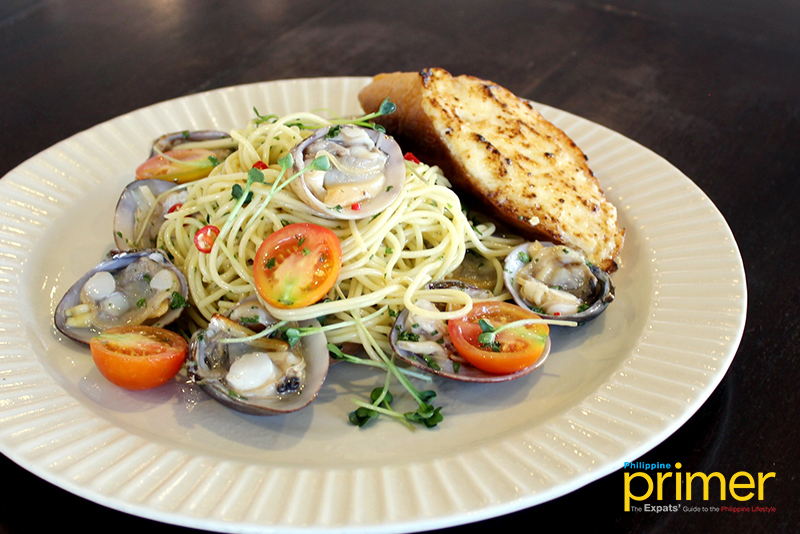 Vongole (Php 460)
If you love ribs, you shouldn't miss one of their newest dishes, the Grilled Beef Ribs (Php 675). The savory ribs are grilled to perfection that the meat is so tender, it can be easily torn from the bone. This dish is meant to be enjoyed with a cup of dirty rice and grilled corn on the side.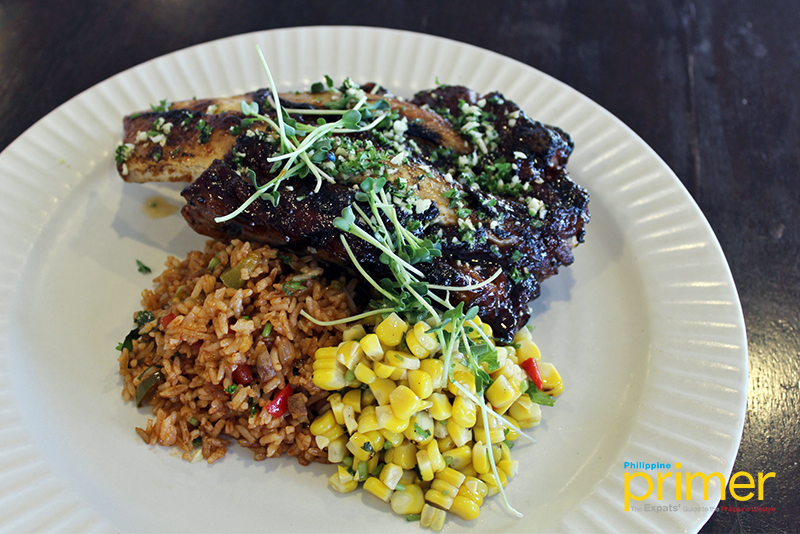 Grilled Beef Ribs (Php 675)
A small deli shop can also be seen inside the restaurant where customers can purchase the restaurant's unique offerings such as Turkish Bread, Banana Macadamia Jam, and Passion Fruit Curd, Housemade Chocolate Blocks.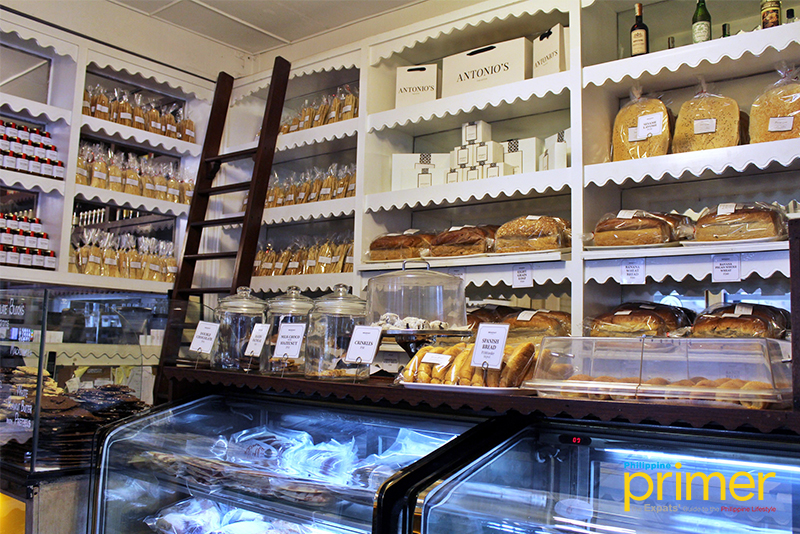 For special gatherings, guests can reserve The Veranda, an airy deck located just below the main bistro area where you will be able to have a closer look at the Taal volcano and the towns of Talisay and San Nicolas.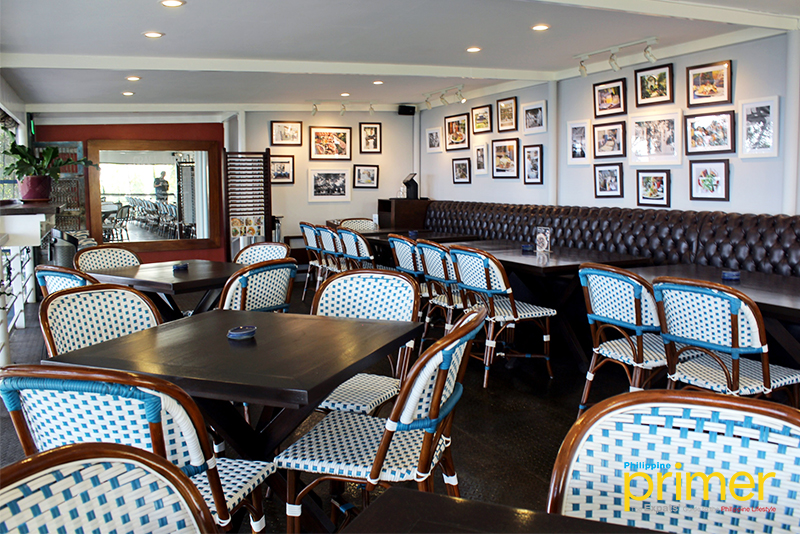 The Veranda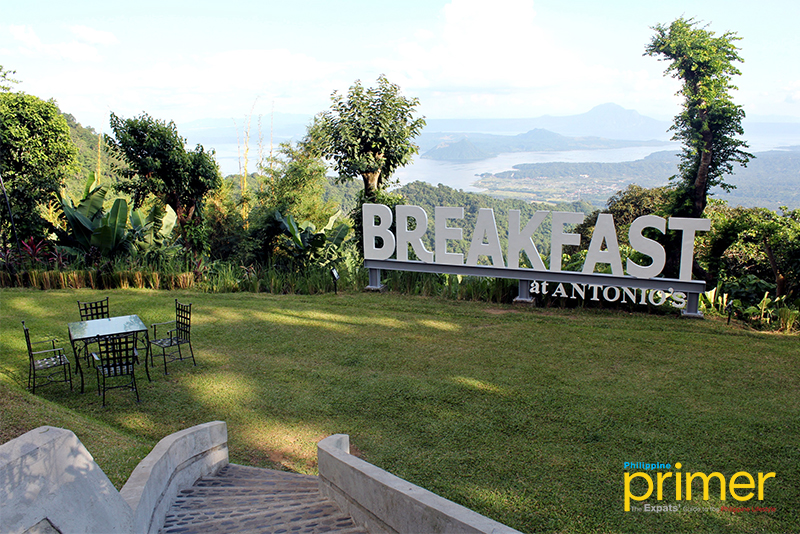 How to get here
Breakfast at Antonio's is located along Tagaytay-Nasugbu Highway, 14 minutes away from Olivarez Plaza, Emilio Aguinaldo Highway. The nearest landmarks are Casa Marcel, The Happy Soul Santorini Villa, and Residence Inn Mini Zoo.
By car: From Olivarez Plaza, drive along Tagaytay-Nasugby Highway and pass by Mahogany Avenue. Continue onto Tagaytay-Nasugby Highway and you'll see Breakfast at Antonio's at the left side of the road.
---
A version of this appeared in Philippine Primer Japanese and English September 2017 and December 2019 issues
Words and photos by Deneca Ordinanza

Store Information
Emilio Aguinaldo Highway, Brgy. Bagong Tubig, Tagaytay City, Cavite
046-413-0738
0995-242-6732
7 a.m. to 9 p.m.