Antonio's in Tagaytay: One of Asia's 50 Best Restaurants
Antonio's Restaurant has been deemed as the best restaurant in the Philippines and one of the best in Asia. It is the first and only restaurant from the Philippines to be included in Asia's 50 Best Restaurants 2015 list.
The Spanish colonial-style house reflects the high-class fine dining experience that built its reputation and has made many people come and return again. The chef and owner Antonio "Tonyboy" Escalante often comes out to personally greet the guests at their table, making them feel more welcome. 
Antonio's is one of the four restaurants under Antonio's Group of Restaurants. Antonio's meticulous culinary technique, excellent service, and stunning interior and architectural design, makes it no wonder why it is one of the most popular and well-loved restaurants not only in the region but in the whole country. They take great pride in finding the very best ingredients for every dish they serve as well as the extraordinary experience they let their guests feel when dining in the restaurant.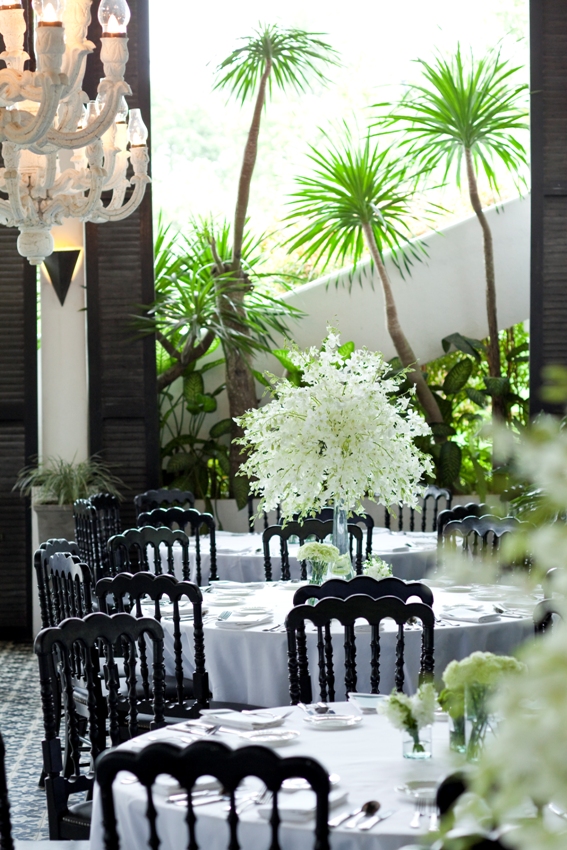 Lower Dining Area at Antonio's (set of a private event)
The menu is a mirror of the Filipino culinary heritage, Chef Antonio's passion for fresh farm produce, and influences from diverse cuisines. For a first-time visit, Primer recommends the Seafood Sampler Trio (Php 1,650). But if you're not a fan of seafood, you can also try the Antonio's Trio (Php 2,200).
–
–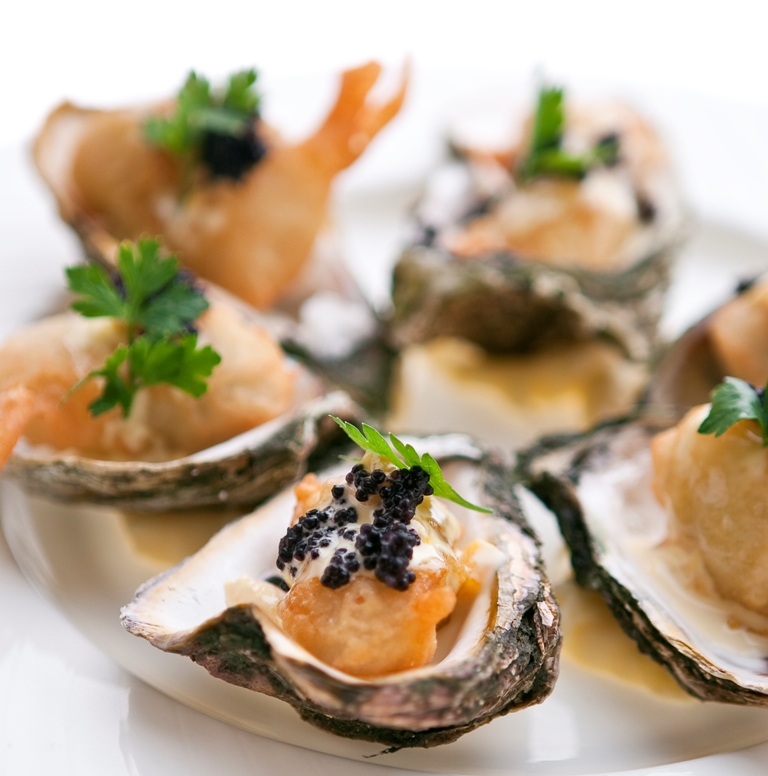 Tempura of Oysters with Mango Orange Sauce and  Lumpfish Caviar (Php 400)
The restaurant follows a strictly reservation only service. Reservations can be made up to two months in advance from the calendar date by giving them a call or by filling up the online reservation form provided on their website. They also accept private events such as social affairs, wedding receptions, corporate events, etc., which can be booked one year in advance.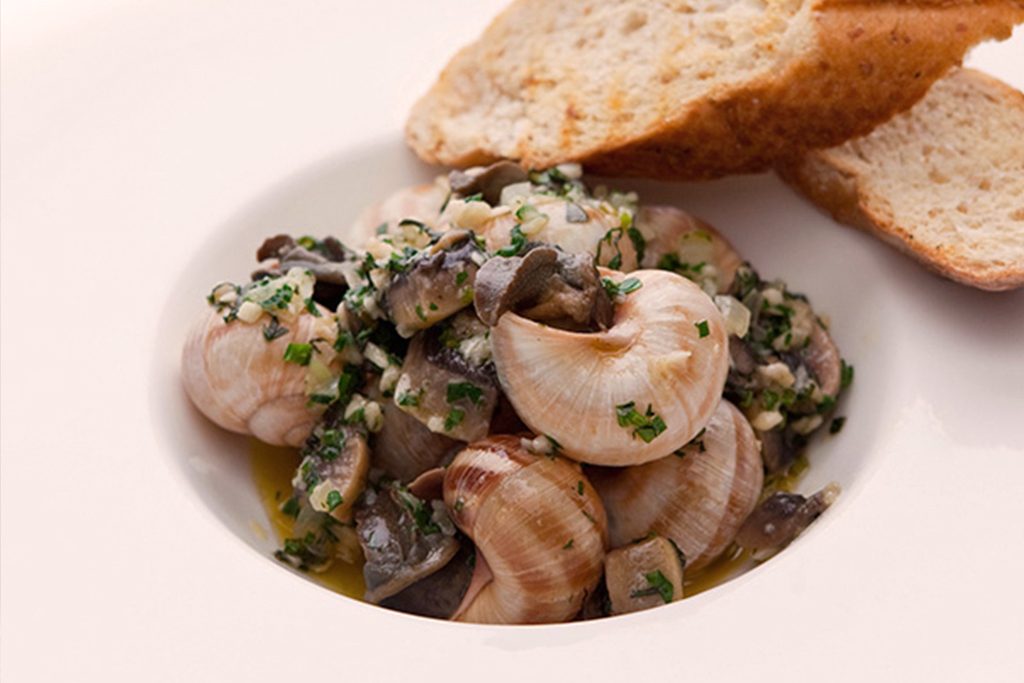 Escargots de Bourguignonne (Php 430) Escargot in red wine
Note that they only offer services by reservation and strictly observe a smart-casual dress code, so make sure to follow.–

Purok 138, Barangay Neogan, Luksuhin-Mangas Road, Alfonso, Tagaytay City 4120, Tagaytay

0917-899-2866, 0918-899-2866

Lunch - 11:30 am to 1:30 pm; Dinner - 5:30pm to 7:30pm