The Beer Factory in Eton Centris Changes Your Beer Game Forever
One of Malaysia's best bars, The Beer Factory, is slowly shaping up to be the perfect hangout place for young professionals and families alike in the Philippines.
It was late last year when they opened their first branch at The Hub in Greenfield District, Mandaluyong. With the opening of their second branch in Eton Centris, Quezon City, it looks like the fun is just getting started.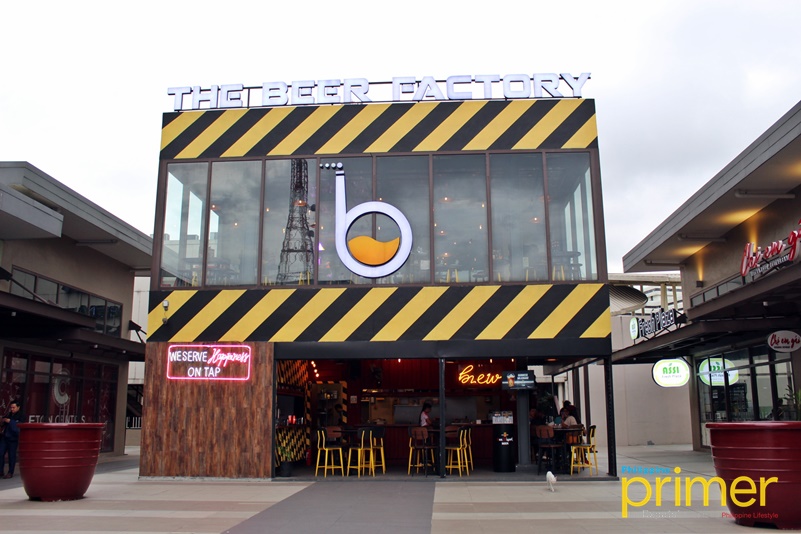 The Beer Factory Eton Centris Branch
One may think that The Beer Factory only serves beer and other alcoholic drinks with some finger food on the side, just like any regular bars. Well, you'll be surprised to see their jam-packed menu filled with all kinds of drinks and pub food. 
What to eat
It's a no-brainer that one should not drink beer on an empty stomach. The Beer Factory got you covered with its wide selection of pub grub—nachos, burgers, pizza, pasta, and even chicken wings.
Try their best-selling Dog Food (Php 299), which is a combination of duo potatoes and nachos with beef bolognese, mayo, and cheese sauce. And oh, the name pertains to the messy way it is eaten!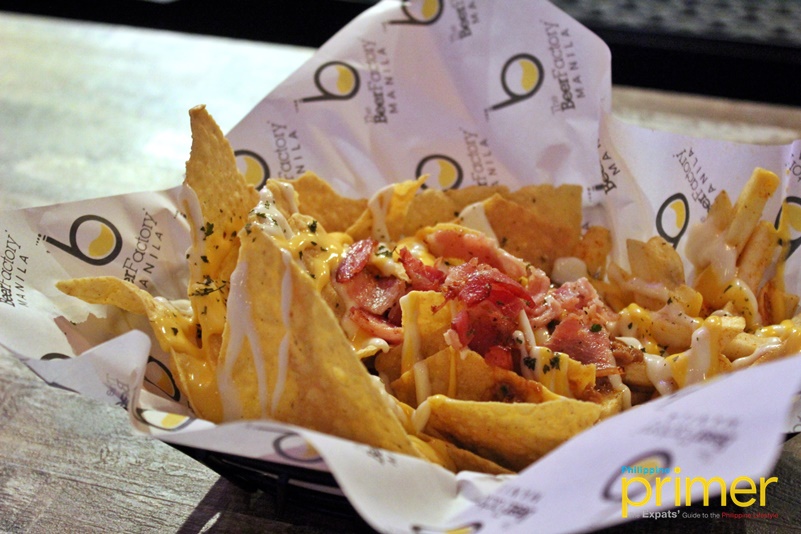 Dog Food (Php 299)
The Beer Factory also boasts its scrumptious burgers that come in three varieties: Factory Monster, Food Coma, and Moo Oink.
Each is special in its own way (and ingredients) but Factory Monster (Php 299) is the crowd-favorite. Who can resist the layer of thick beef patty with an even thicker egg omelet inside a nicely toasted bun?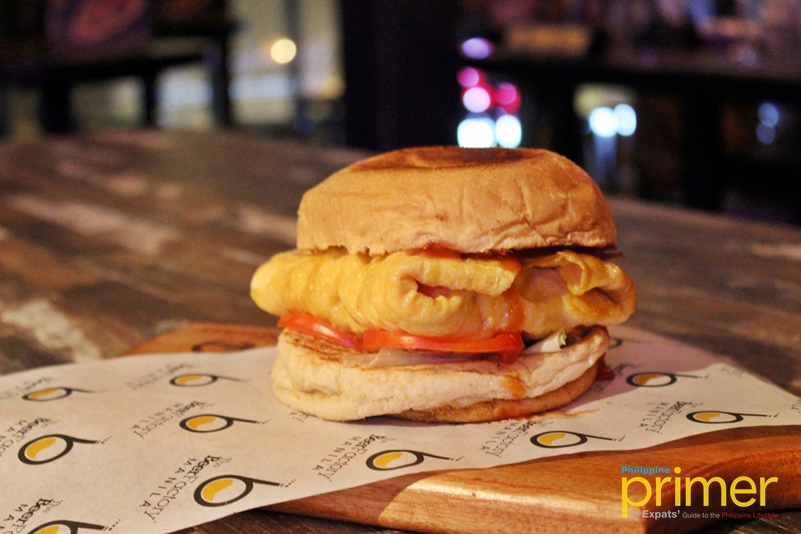 Factory Monster (Php 299)
For groups, the TBF Fourplay Pizza (Php 600) is perfect for you.
It's a combination of four flavors of Beer Factory Pizza: Beef Margarita, Aloha, Magic Mushroom, and Bacon & Ham. The thin and crispy crust emphasizes the generous cheese toppings.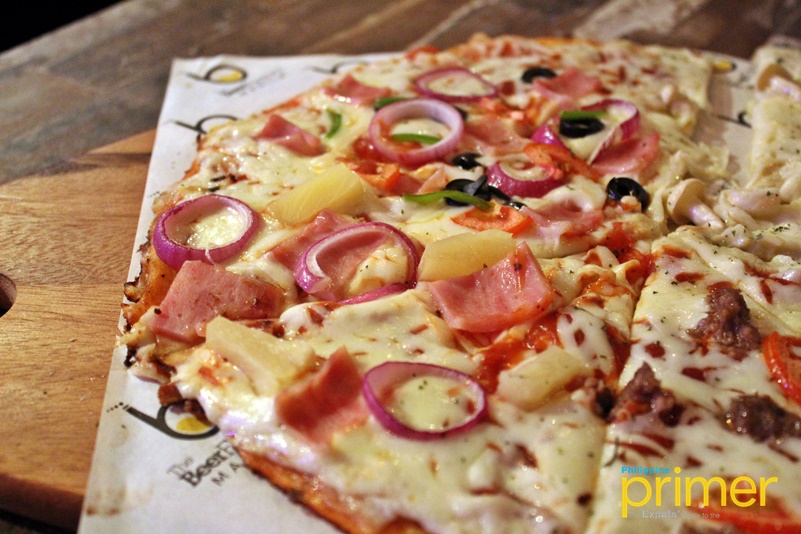 TBF Fourplay Pizza (Php 600)
They also serve Flavored Chicken Wings (Php 270/6 pieces), which is the ideal partner for your ice-cold beer.
You can choose from five exciting flavors, which are all made with real ingredients, but Salted Egg and Spicy Sriracha should be first on your list.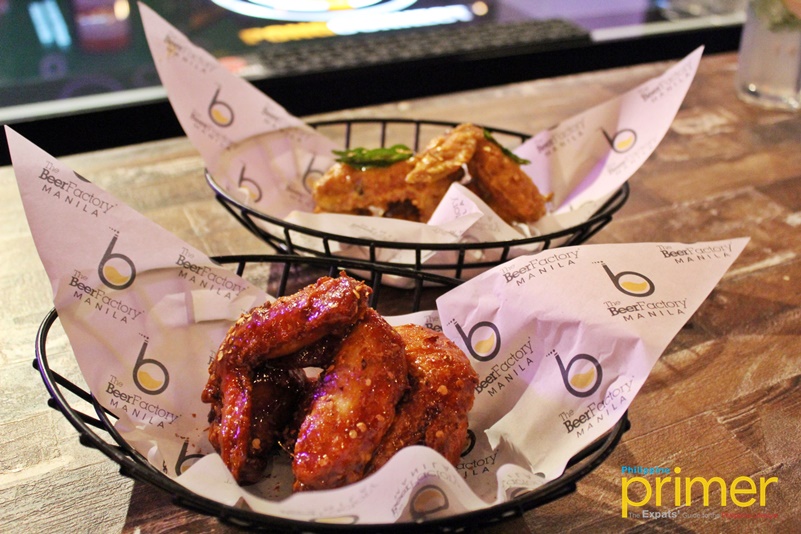 Salted Egg and Spicy Sriracha Chicken Wings (Php 270 for 6 pieces)
What to drink
What's a visit to The Beer Factory without beer? Their bar has all kinds of beer available—may it be bottled or in a draught, local or international.
In fact, The Beer Factory houses the rare Heineken tower, which was given to them by the brand for winning the Heineken Best Bartender Award.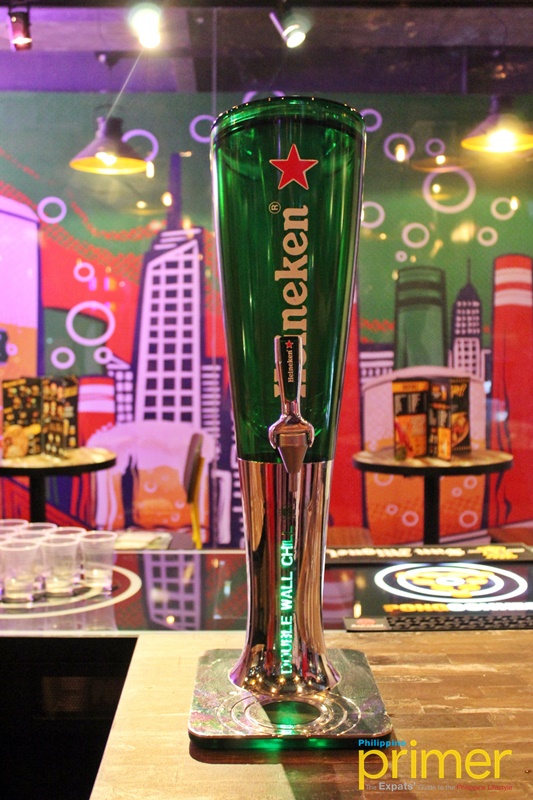 Aside from beer, The Beer Factory has a whole menu dedicated to other alcoholic beverages.
The Supersize Cocktail is one of their must-tries—thanks to the super cute two-liter container making it a pretty interactive drink. You can mix your own cocktail of choice: Red Sangria (Php 1,799), Strawberry Long Island (Php 2,299), and Long Beach Iced Tea (Php 2,299).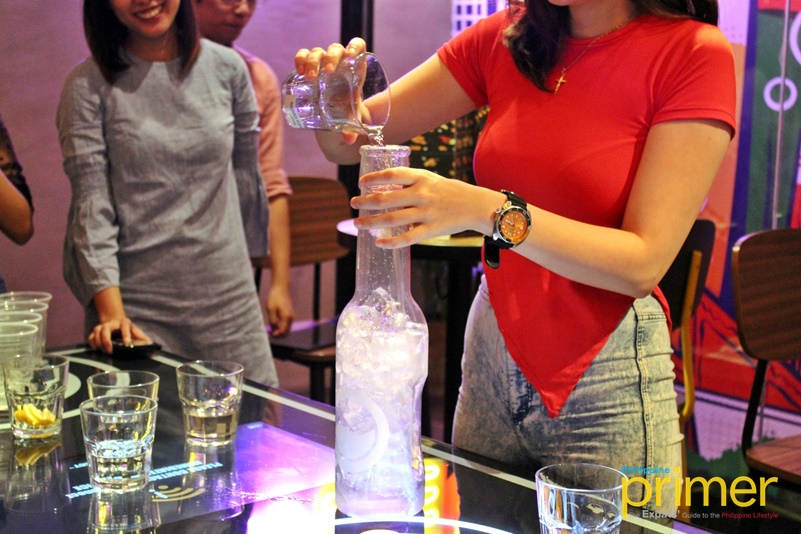 They have a long list of cocktail choices, such as Midori Sour (Php 180), Mojito (Php 200), and Whiskey Sour (Php 250).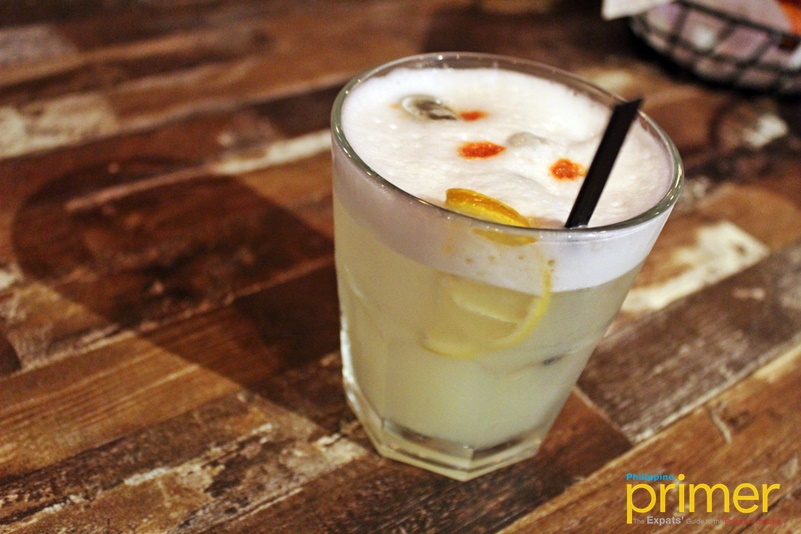 Midori Sour (Php 180)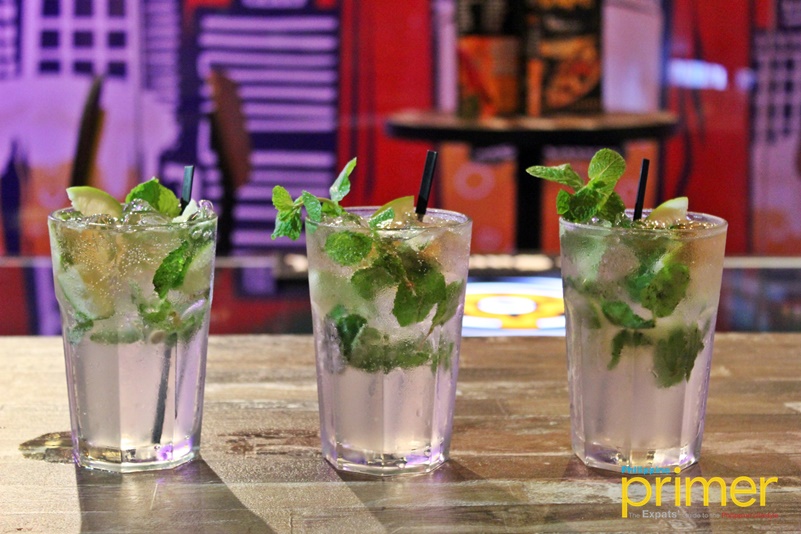 Mojito (Php 200)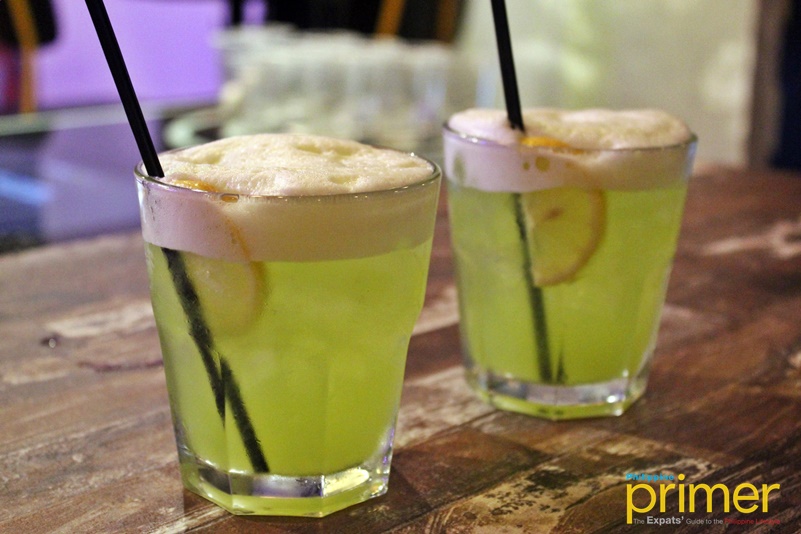 Whiskey Sour (Php 250)
And for the whole month of August, The Beer Factory is offering their limited edition Boba Beer Series starting at Php 199!
Also read: The Beer Factory's Boba Beer Series Is the Perfect After-Work Drink
Upon entering the outlet, you will immediately recognize the industrial interior mixed with quirky neon lights and pop art murals.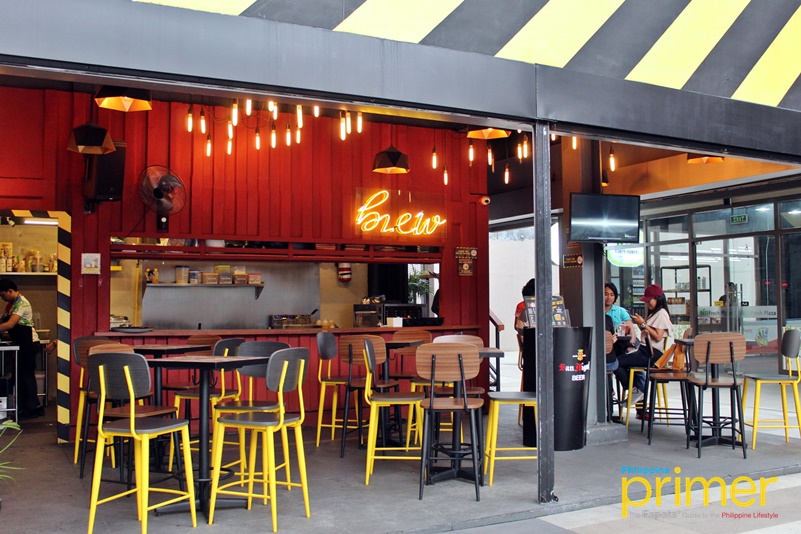 According to their Operating Manager Marlon Domagtoy, this was fashioned after the trend in Malaysia, where The Beer Factory brand originated. Well, who won't be enticed with its Instagrammable interiors?
It seems like The Beer Factory really has it all: great drinks, good food, and trendy interior.
General Information
Eton Centris EDSA, Quezon Ave, Diliman, Quezon City
02-351-5643
0906-434-4025
Open 24/7
Cash
The Hub, Greenfield District, Mandaluyong City
0995-820-6644
Restaurant Menu
You can scroll the image left and right.