Dine at KaJoels Restaurant in Puerto Princesa for Palawan Delicacies
Take off your footwear and dine at KaJoels Restaurant, a garden restaurant in Puerto Princesa. Here, guests get to feast on Filipino cuisine surrounded by a beautiful garden and the warm climate of Palawan.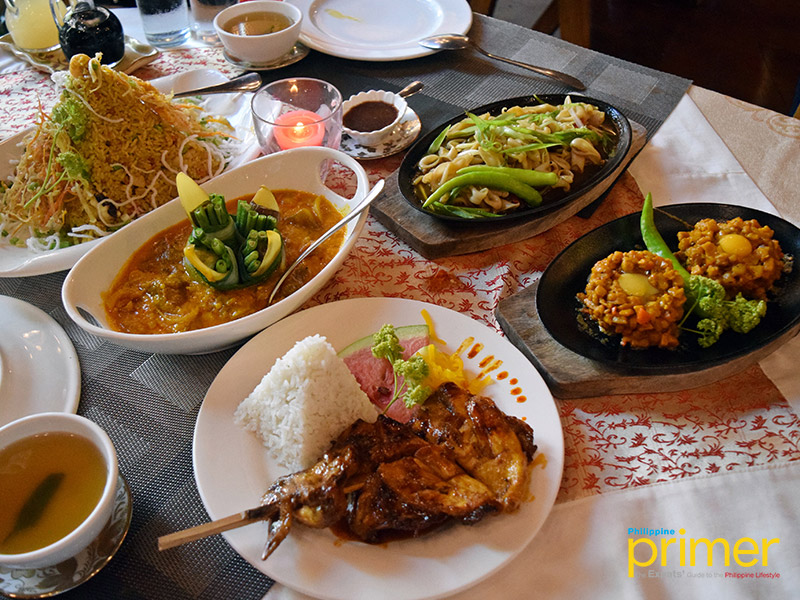 Designed like a traditional Filipino house, KaJoels require guests to remove their shoes before entering the dining area. The interiors are made of polished wood adorned by local artworks and flowers.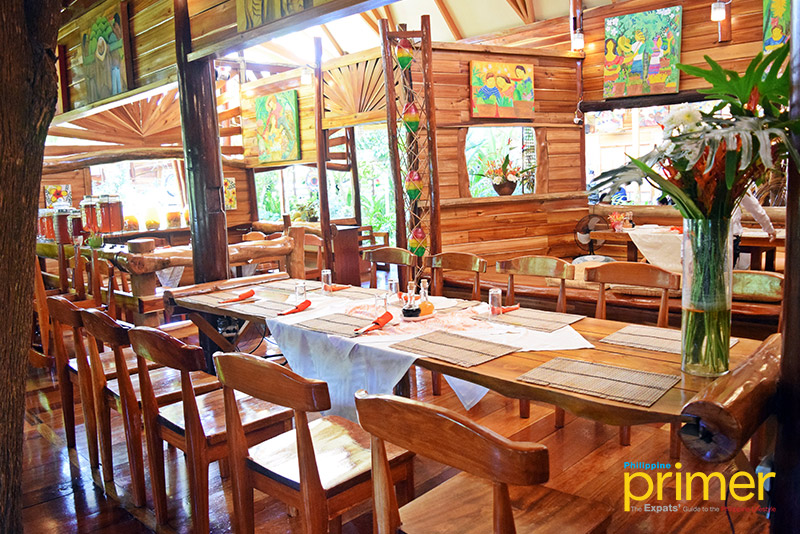 Their menu primarily consists of Filipino dishes including Palawan delicacies such as the Crocodile Sisig (Php 405). While crocodile meat is widely available around the world, the preparation in KaJoels makes it comparable to chicken, only meatier.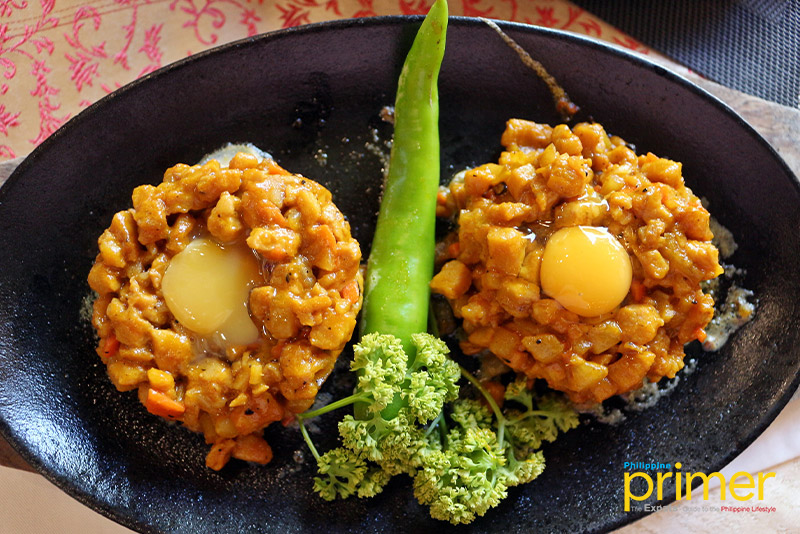 Eat KaJoels Crocodile Sisig (Php 405) and get a surprising kick of spice in the end!
Another delicacy you can try is the Sizzling Peanut Worm (Php 295) made with what locals call "wakwak" which are actually edible sandworms, cleaned and chopped into this dish.
While it does not have flavor on its own, the wakwak instead adds some brightness and texture to the dish mixed with vegetables and peppers.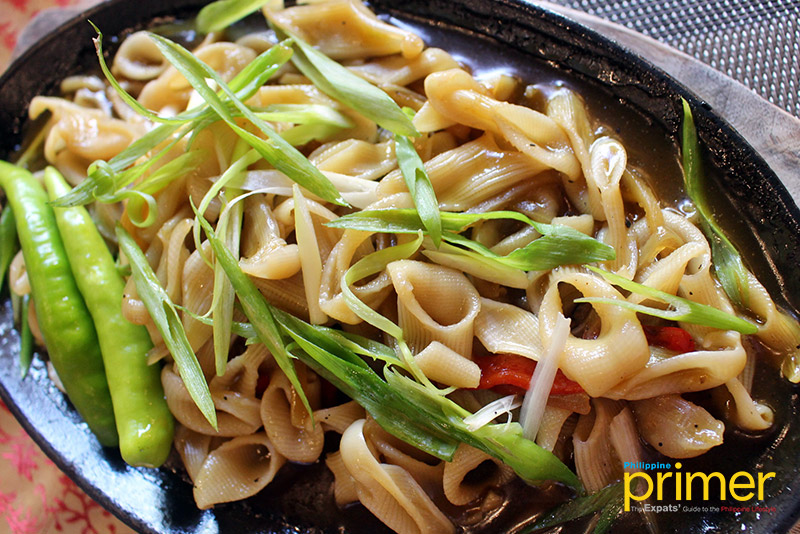 The Sizzling Peanut Worm (Php 295) has a texture like that of octopus but lighter in flavor.
When asked for their bestseller, the staff introduced us to the hefty KaJoels Fried Rice (Php 245) packed with homemade sauce, shrimp, squid, pork, and vegetables. Many frequent guests order this with a simple soup and they'll already be full and satisfied!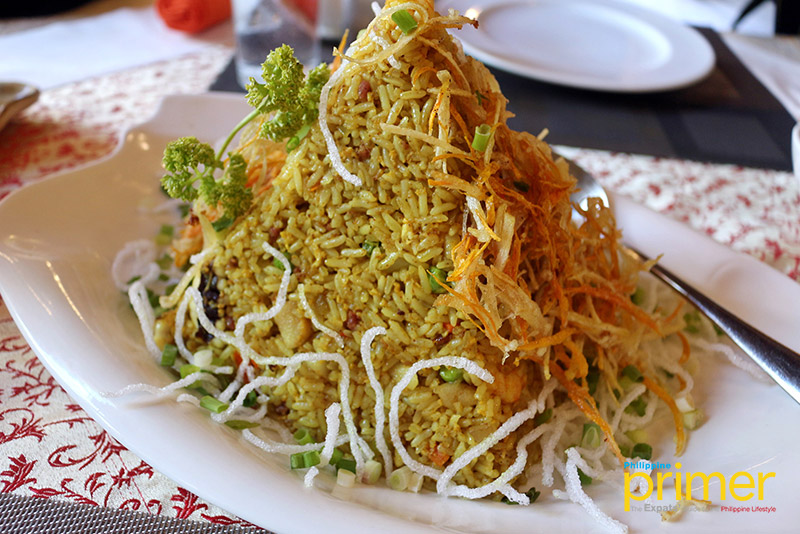 KaJoels Fried Rice (Php 245) is a towering pyramid of rice packed with ingredients that it can be a meal all on its own!
Every restaurant in Palawan could be expected to have their own take on the Grilled Chicken Wing (Php 115) also known as inato or inasal. Grilled to perfection with their own basting sauce, KaJoels is very proud of their recipe that gives their chicken its unique sweet, tangy, and juicy flavor.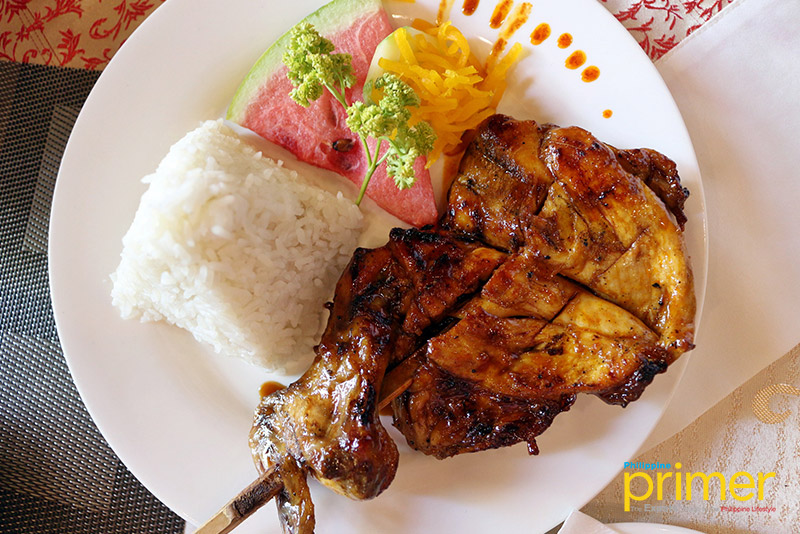 Grilled Chicken Wing (Php 115) is simple to look at but packs a punch of flavors that'll get you going back for more.
Finally, there is also the Beef Kare-Kare (Php 320) that we tried with the fried rice. The flavor of the dish was delicious beyond doubt! Served in a deconstructed way, guests get to mix and enjoy the dish on their own and pair it with the many rice or soups that KaJoels offer.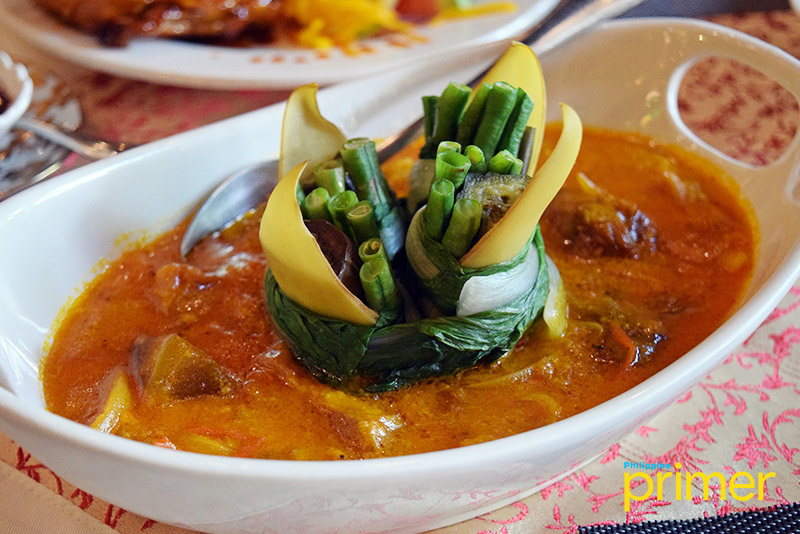 With a serving good for 2-3, the Beef Kare-Kare (Php 320) is best shared and paired with KaJoels iconic fried rice.
As a family restaurant, KaJoels keeps its recipes close to the home and heart of the Palawan locals. While they offer dishes featuring unique ingredients and local delicacies, their main focus is to make every guest feel very at home and comfortable.
KaJoels Restaurant is far from the hustle and bustle of the main town so you can enjoy the provincial air while dining at this restaurant garden. Because of its popularity even amongst the locals, it is advisable to call ahead for a reservation and possibly order ahead!
Also read: Stay at Best Western Plus the Ivywall Hotel Puerto Princesa for Business or Leisure
How to get here
•  Ka Joels Restaurant is near the corner of Abanico road and the Puerto Princesa South Road. Most tour and van operators are familiar with them so just inform your tour provider regarding your reservation.
•  Commuting may be tricky but there are tricycles around and along the main roads (Puerto Princesa North Road and Rizal Avenue) that can take you to KaJoels for around Php 80-150/head depending on your original location.
---
This first appeared in Philippine Primer's Japanese and English Magazine February issue.
Written by Heloise Diamante
General Information
Abanico Road, Purok Centro, Brgy. Tiniguiban, Puerto Princesa, Palawan
0917-773-5553
(Tues to Sun) 11 a.m. - 2 p.m., 6 p.m. - 10 p.m.
Mondays
Cash, Card
kajoelsrestaurant@gmail.com
Restaurant Menu
You can scroll the image left and right.