Stay at Best Western Plus the Ivywall Hotel Puerto Princesa for Business or Leisure
In a convenient location near the airport and the main thoroughfare lies Best Western Plus The Ivywall Hotel of Puerto Princesa. Your home away from home, the hotel offers a wide range of facilities for all kinds of visitors.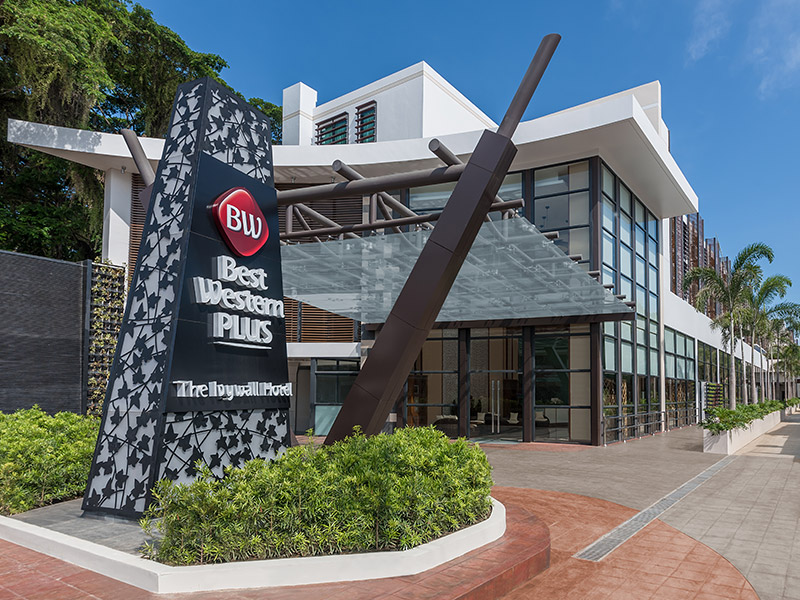 Part of the Best Western hotel brands, The Ivywal Hotel in Palawan is equipped with world-famous service standards and facilities. Special to Palawan, each room features a contemporary Filipino design in all its 120 guest rooms and suites!
Deluxe Room (Php 4,000+)
The hotel is also inclusive of the handicapped, offering wheelchair accessible units. Their room categories range from Deluxe, Premier, Family, Suite, and Handicapped—all soundproofed and comes with a work desk area.
Work desk areas are included in all rooms as well as a sitting area making The Ivywall Hotel Palawan perfect for business or leisure.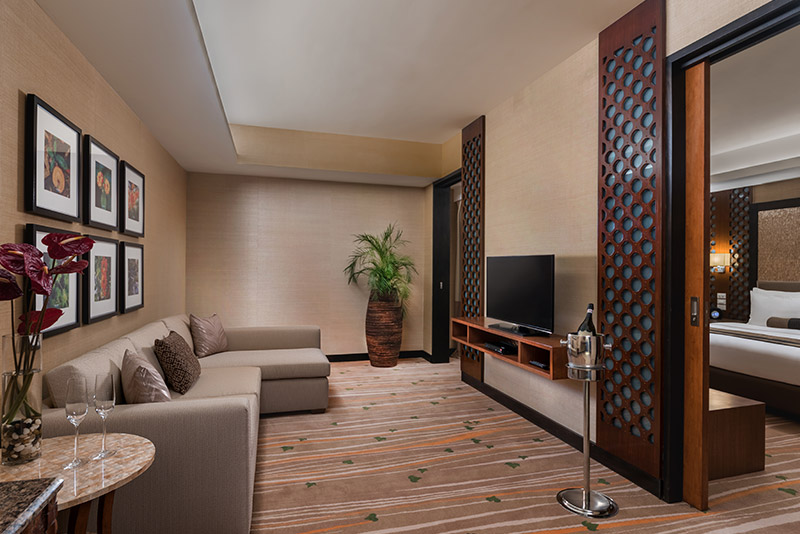 Suite rooms can be booked by contacting the hotel directly.
If you're in Palawan for business, The Ivywall Hotel offers a top-notch business center and fast WiFi connection throughout the property.
It also has nine (9) event spaces and meeting rooms including The Grand Ivy Ballroom with a capacity of 300 people, one of the largest events spaces in the city.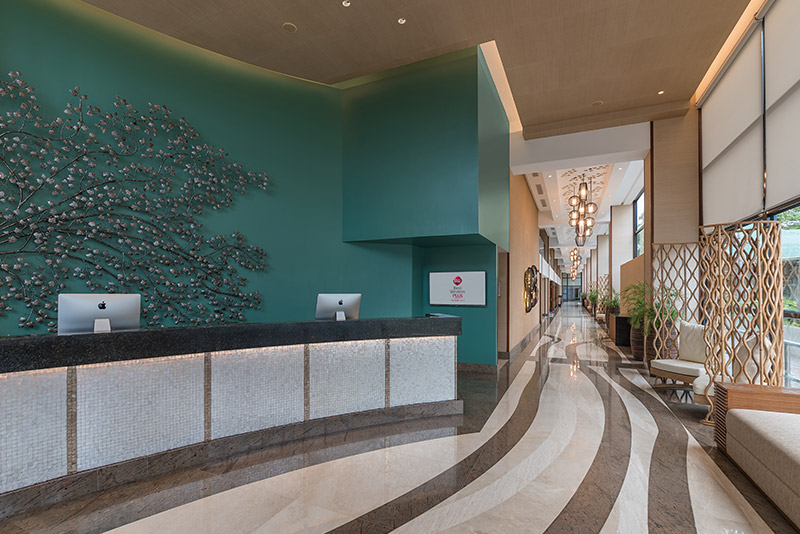 Front desk and lobby
For those on vacation, they have a massage center and an outdoor swimming pool with a bar! For foodies exploring what the island can offer, the Ivywall Hotel has the chic Anibog all-day dining restaurant and the Balayong Grill and Bar.
Their Anibog all-day dining restaurant promotes local brands such as Lakan.
Guests can also order spa services, food, and drinks while enjoying the hotel's outdoor swimming pool!
Other than being conveniently close to the Puerto Princesa International Airport, the hotel is also just a 1.5-hour drive from the popular tourist destination and UNESCO World-Heritage site Puerto Princesa Underground River.
Also read: Best Western Plus Hotel Subic: A World-Class Stay
How to get here
The Ivywall Hotel: Puerto Princesa is located along Rizal Ave. Extension, which also runs along the Puerto Princesa International Airport. Drive the road toward the Puerto Princesa Port for 5 minutes, The Ivywall Hotel will be on the left side of the road.
An indoor parking space is available for hotel guests.
Details
Address: Rizal Ave. Ext., Brgy. Bancao Bancao, Puerto Princesa, Palawan
Contact information: 048-716-5100/0917-657-2880/02-8657-1192
Check-in: 2 pm; Check-out: 12 pm
Email: reservations@bwplusivywall.com
Website: bwplusivywall.com
Facebook: Best Western Plus The Ivywall Hotel
---
This first appeared in Philippine Primer's Japanese and English Magazine February issue.
Written by Heloise Diamante
You might also like...