Chelsea Kitchen in SM Megamall: Sinfully Good Food in a Plate
There are some restaurant that are easily loved because of its exciting flair, aesthetic appeal and relaxing ambience. Well, that makes Chelsea Kitchen on the list!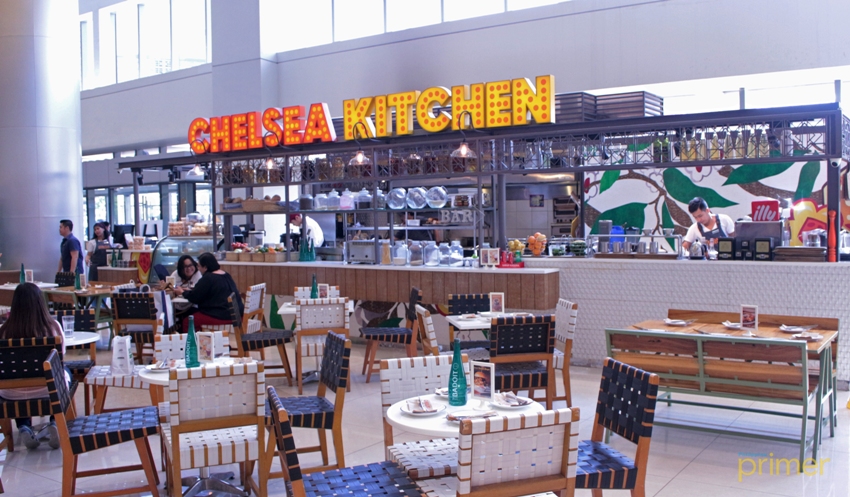 Chelsea Kitchen's facade
Under Raintree Restaurant, the same company that brought us Saboten, MoMo Café, Simple Lang, and Stella Rocketroom, Chelsea Kitchen is the laid back version of Chelsea Grand Cafe in Serendra, BGC. As it's conveniently located at the side entrance of the Mega Fashion Hall in SM Megamall, diners can drop by the open restaurant, in between their shopping mode.
According to Michelle of Raintree Restaurants, the main concept of Chelsea Kitchen is to make it like an open air café for a more relaxing set-up, just like the ones in Europe. They took advantage of the space in the side entrance of the mall just by the huge glass window. It has attracted customers passing through the area since then. You'll also notice the sleek bar with various fruits and a mini bakery.
Chelsea Kitchen offers comfort food in hefty servings, perfect for the local and expats' palate.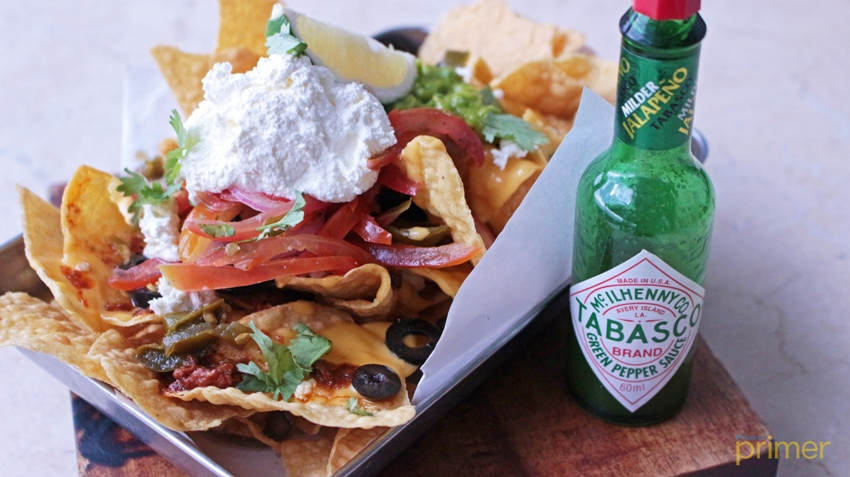 Nachos (Php 295)
Now if you're into a sinfully good and all-time favorite snack, try ordering their Nachos, made of corn chips, topped with cilantro leaves, sour cream, cheese sauce, and guacamole.
Bacon Hawaiian Pizza (Php 320)
You can never go wrong with the good ol' Bacon Hawaiian Pizza.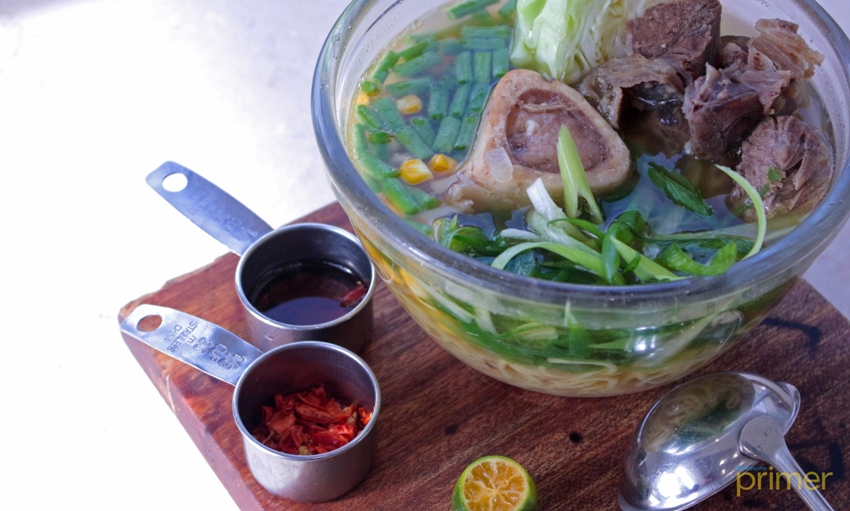 Miso Bulalo Ramen (Php 395)
Skip the usual sinigang (sour soup) and nilaga (braised), and try their unique spin of Miso Bulalo Ramen, perfect for the upcoming rainy season. It's a combination of miso beef shank broth, ramen noodles, bone marrow, corn, and cabbage. Its balanced flavor makes it a must-try if you happen to drop by at the restaurant.
Mr.Jones' Tapa and Fried Egg (Php 320)
What a better way to have a brunch, than to try their Mr.Jones' Tapa and Fried Egg. Its perfectly marinated tapa topped with roasted garlic can complete someone's day.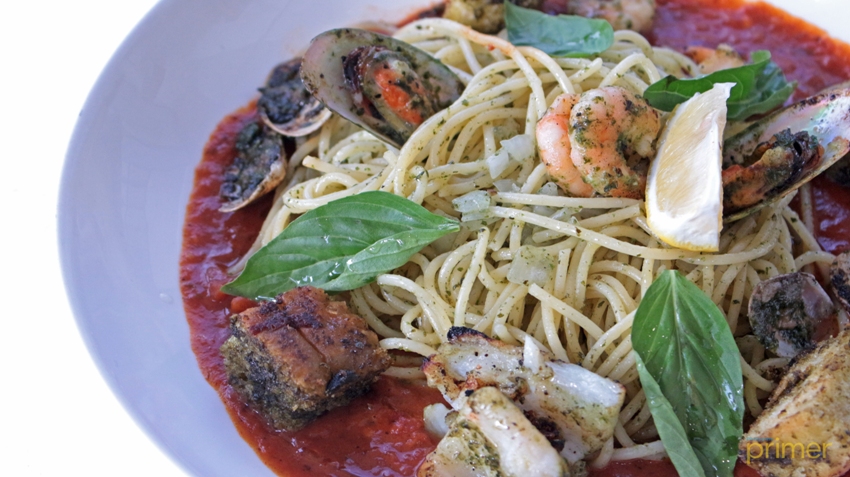 Roasted Seafood Ciopinno (P425)
Another culinary delight to try in Chelsea Kitchen is their Roasted Seafood Ciopinno, a pasta made of pesto spaghetti, pomodore sauce, herb croutons. Squeeze with lemon to taste!
Ube Pancake (Php 250)
Finally, cap off your meal with a heavenly ube pancake.
Chelsea Kitchen is sure to suite everyone's liking and is perfect anytime of the day! Come over and visit them!
---
Written by: Denise Villamar

G/F Mega Fashion Hall, SM Megamall, Ortigas Center, Mandaluyong City

11 a.m. -11 p.m. (Mon. to Sun.)