Hungry Homies in Makati: Decadent Smash Burgers and Sides
When it comes to comfort food, nothing screams "I've got your back" quite like a burger. It's decadence on a bun: a juicy, flavorful escape from life's chaos. The combination of that perfectly grilled patty, gooey cheese, and all the fixings is like a hug for your soul.
Now, if you're in Makati and in serious need of some delish burger, let me put you onto a game-changer: Hungry Homies. Trust us, your taste buds will thank you later!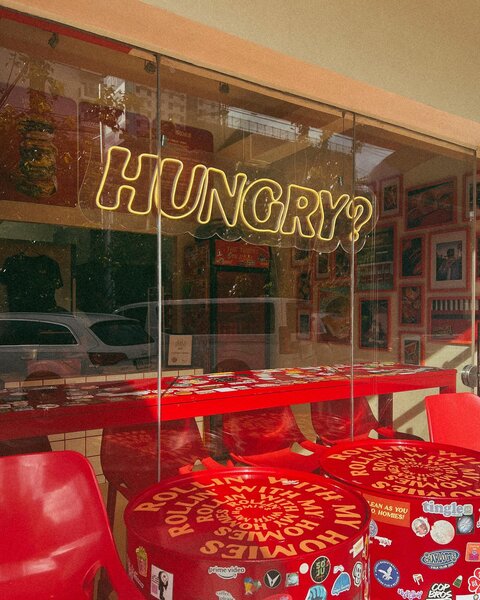 IMAGE from Hungry Homies Facebook page
Hungry Homies, located along Chino Roces, is known for its tasty smash burgers and fries that has won over devoted fans. For the purists out there, The Purist is a showstopper—an Oklahoma-style fried onion cheeseburger featuring a perfectly smashed beef patty, fried onions, pickle chips, American cheese, and a delightful mayo-mustard dressing, all in between brioche buns.
If you're up for a west coast vibe, The Hypebeef is your go-to Cali-style cheeseburger, boasting a smashed beef patty, caramelized onions, shredded lettuce, tomatoes, American cheese, and their tantalizing secret sauce, sandwiched between soft buns. But the options doesn't stop there. They keep the flavor fiesta going with The Run BMC and Grilled Cheezys that promise an explosion of taste with each bite.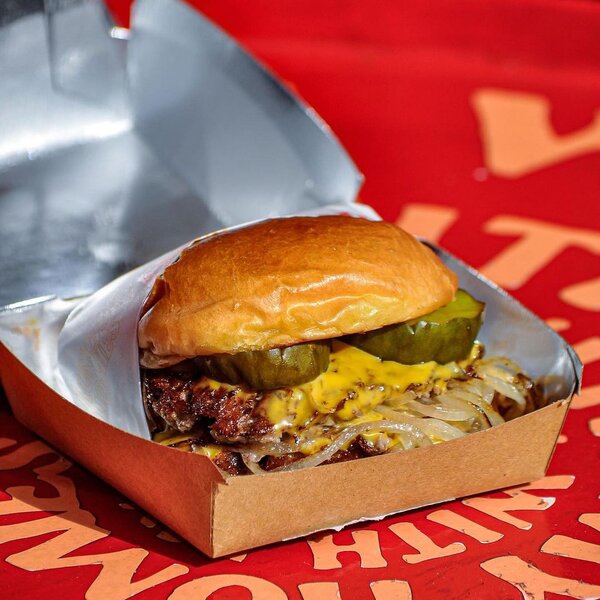 The Purist / IMAGE from Hungry Homies Facebook page
Now, let's talk sides because every burger needs its partner in crime. Picture this: chili cheese lumpia that'll have your taste buds doing a happy dance, four kinds of fries, and crispy tots—all accompanied by their own set of delectable sauces.
Sides selections / IMAGE from Hungry Homies Facebook page
Boasting a sinful selection of burgers and sides, Hungry Homies ensures that every bite is a satisfying experience for burger lovers in Makati. So whether you're in need of a quick lunch or a laid-back dinner, Hungry Homies is the go-to place for excellent smash burgers in the city!
Bonus: If you're feeling thirsty and want to be tipsy, head to FLO All-day Drinking, a cafe/bar next door, for great cocktails and craft beer.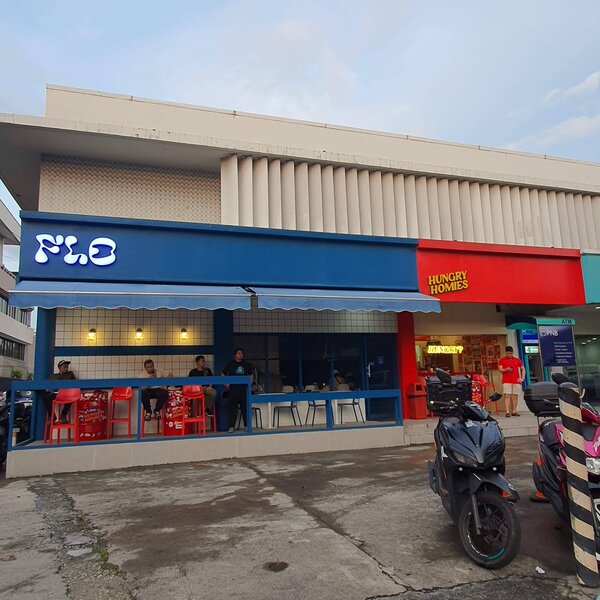 IMAGE from Philippine Primer
Also read: Flo All-day Drinking in Makati: Delectable Coffee and Cocktails in One Place
General Information
2233 Chino Roces 1233 Makati
0977-236-5164
11 a.m. - 12 a.m.
19 Walnut St., Marikina,
0917 153 9574