Ribchon in Tagaytay: Home of The Baby Back Baboy
Inspired by the wonders of Texas slow-cooked barbeque and the famous Filipino lechon, owners Hamm Katipunan and Chef Tristan Bayani decided to develop a unique and extremely mouth-watering food concept of lechon ribs barbeque—thus the birth of Ribchon.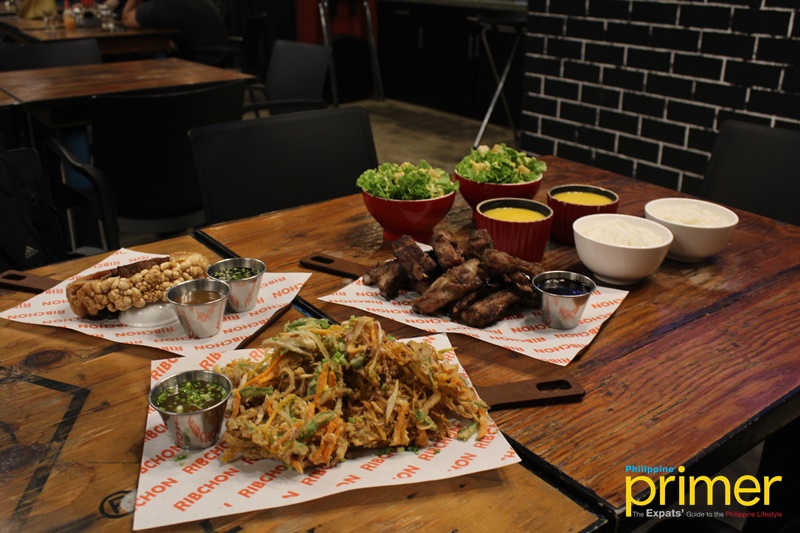 Opened in April 2019, the home of the Baby Back Baboy in Tagaytay features a barbeque masterpiece by applying the slow-cooked and smoking methods of the American barbeque to lechon, particularly the ribs. 
The name of the restaurant was centered on the winning concept of ribs of the lechon, hence the creation of the witty name, Ribchon.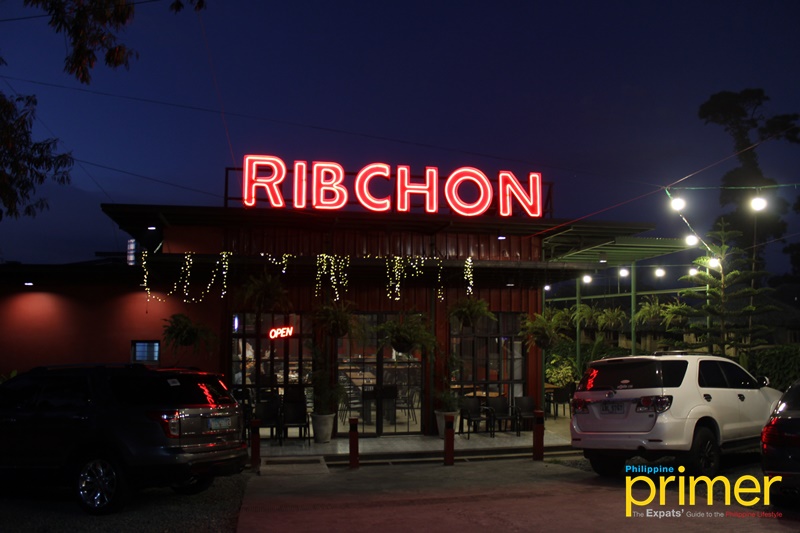 Ribchon in Tagaytay
That concept alone led them to create their flagship dish, the Baby Back Baboy (Php 790). A perfect feast for 2 or 4, it comes with a BBQ sauce, pumpkin soup, salad, and bowls of rice.
We assure you, there is no better way to savor this sinfully delish ribs with the use of both hands!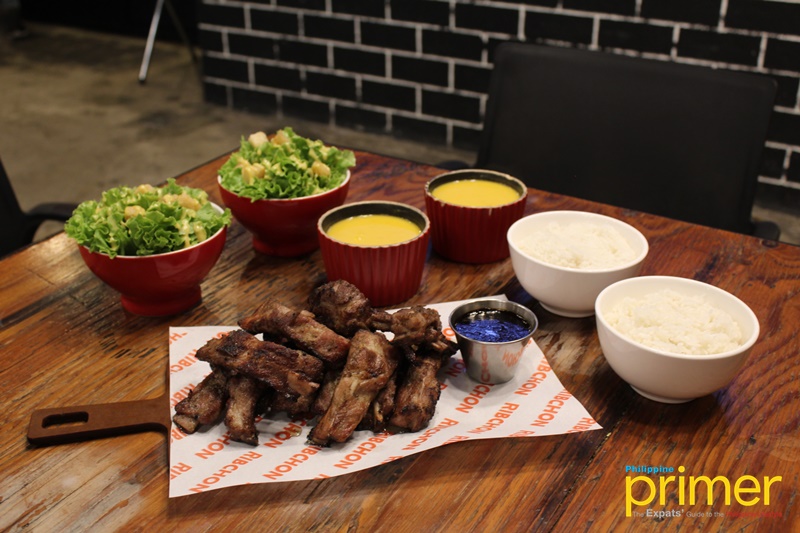 Baby Back Baboy (Php 790)
Another popular dish is their very own Ribchon Okoy Bites (Php 250), a crispy concoction of deep-fried unshelled small shrimps folded in glutinous rice batter with various vegetables such as onion and julienned carrots.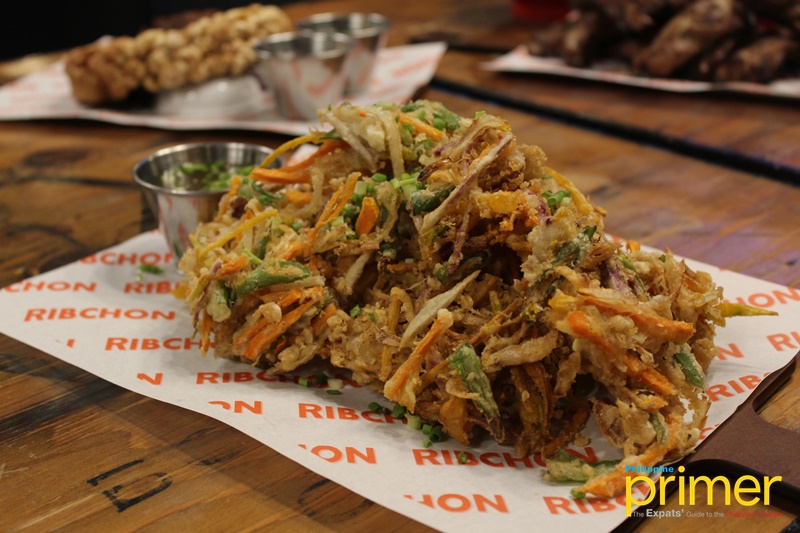 Ribchon Okoy Bites (Php 250)
A dish to definitely rave for is Ribchon's Lechon Belly (Php 600/half kilo, Php 1,200/whole kilo) served with soy sauce and gravy dip on the side. It's really hard to resist this giant sinful slab of deep-fried lechon belly!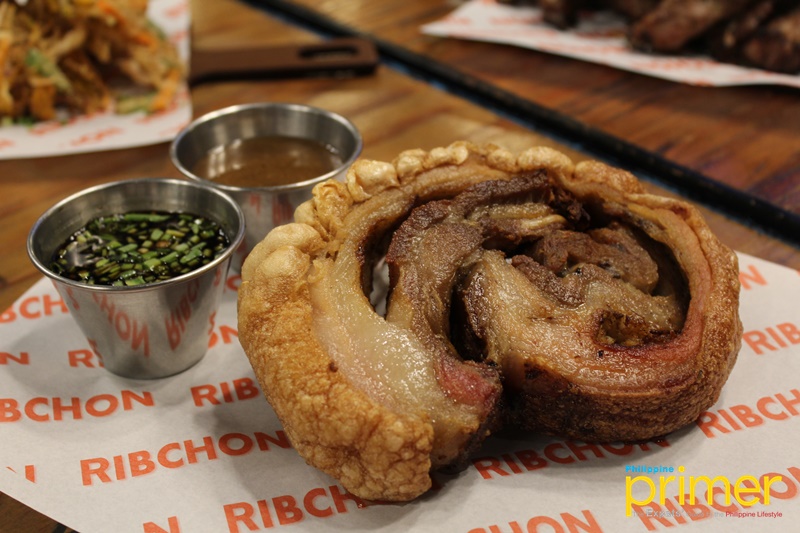 Lechon Belly (Php 600/half kilo, Php 1,200/whole kilo)
Chef Tristan also formulated Ribchon's signature sauces, the Tangled Oil, Kapeng Barako, and Spicy Vinegar, which goes well with rice. Other best-sellers include Bulaklak Brittle Basket, Batangas Bulalo, Crispy Kare-Kare, Bulalo Steak, and all-day breakfast spread.
All their dishes are good for sharing so make sure to bring your friends with you and taste altogether the flavorful lechon entrees of Ribchon.
The whole interior has a nice unpretentious industrial vibe to it, with a touch of red, black, and wooden elements that truly invites you to a lechon feast like no other.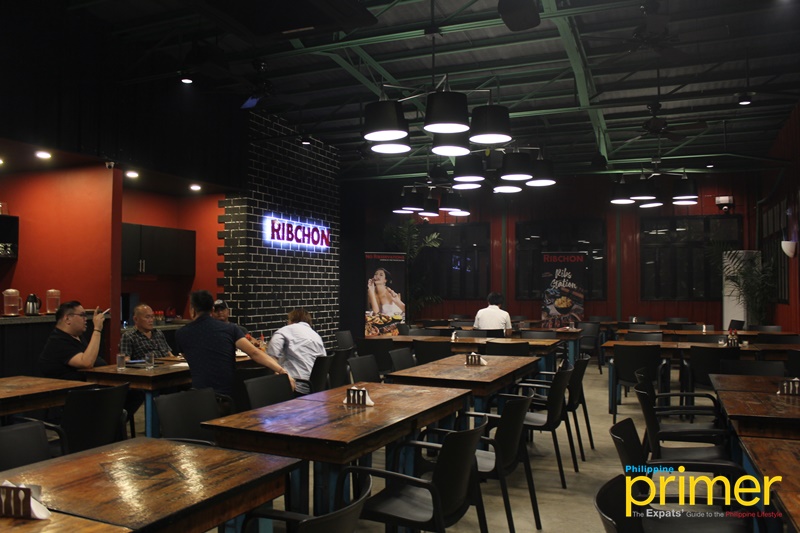 Ribchon also recently launched their new catering business called No Ribservations for those who want to have sumptuous lechon dishes served in their wedding events and other special occasions.
Also read: Breakfast at Antonio's in Tagaytay Serves Satisfying Breakfast Cravings All Day
How to get here
Ribchon is located along Mahogany Road, 8 minutes away from Olivarez Plaza, Emilio Aguinaldo Highway.

By car: From Olivarez Plaza, drive along Tagaytay-Nasugby Highway passing by The Original Hawaiian BBQ and RSM Lutong Bahay. Continue onto Mahogany Road and you'll see Ribchon's at the right side of the road before Mahogany Market.
---
This first appeared in Philippine Primer Japanese and English December 2019 issues.
Words and photos by Deneca Ordinanza
General Information
Mahogany Ave, Maharlika West, Tagaytay City
0916-687-1568
10 a.m. to 9 p.m. (Mon to Fri); 7 a.m. to 10 p.m. (Sat to Sun)