JAPAN TRAVEL: Tantanmen Hoozuki in Nakano, Tokyo — Tantanmen That Will Fire Up Your Taste Buds!
JAPAN TRAVEL: Tantanmen Hoozuki in Nakano, Tokyo — Tantanmen That Will Fire Up Your Taste Buds!
Tantanmen Hoozuki sits on a small alley adjacent to the entrance of Nakano Broadway, hidden in plain sight, waiting to cater to fire eaters—people who love spicy dishes.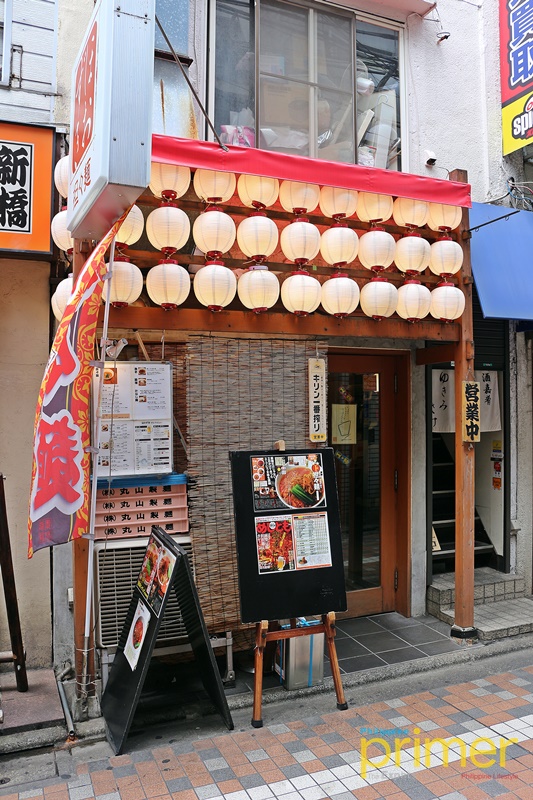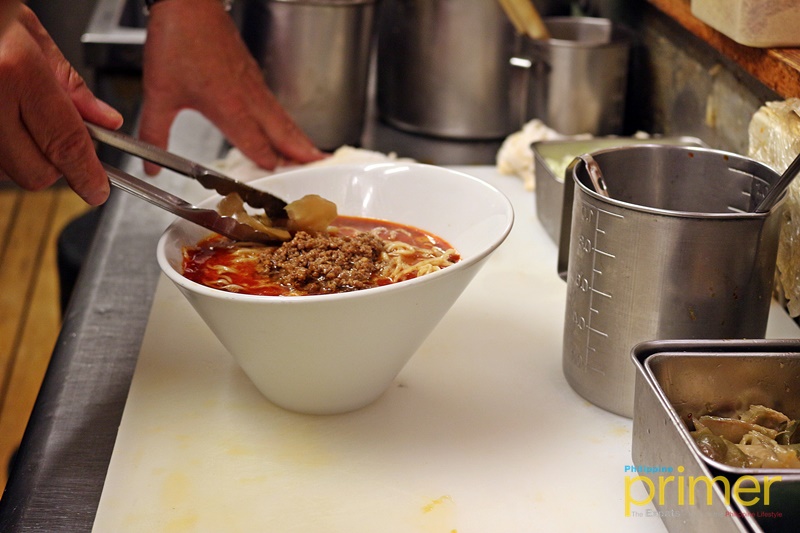 The restaurant's specialty is tantanmen, which, in Manila, has become one of the top choices when it comes to spicy Japanese noodles. Compared to the more popular types of ramen—tonkotsu, miso, and shio—tantanmen is distinguished by its nutty and spicy flavor due to the use of peanut or sesame along with different kinds of spices.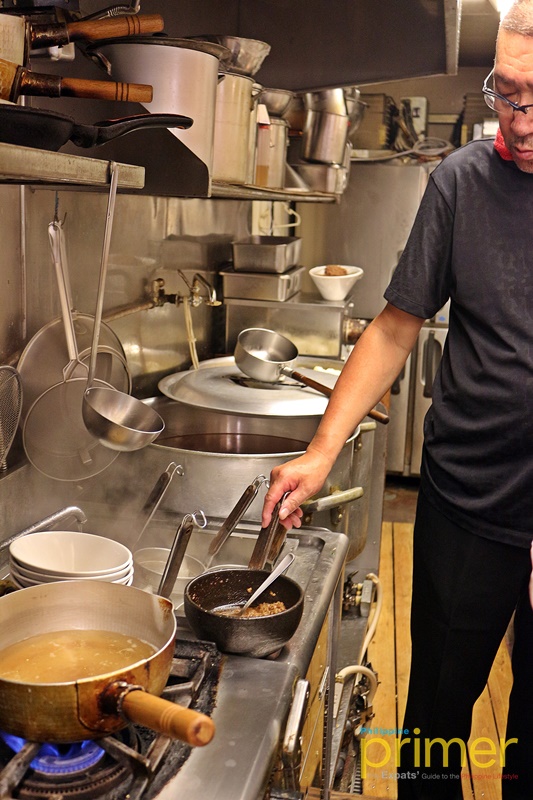 At Tantanmen Hoozuki, they use sesame oil and a combination of homemade spices, which make each bowl heavily packed with flavors and heat. The soup of their best-seller Tantanmen is thick and red and filled with tasty ground pork, roasted shrimp, and vegetables. Their noodles, meanwhile, are made from rye and without egg which makes it healthier.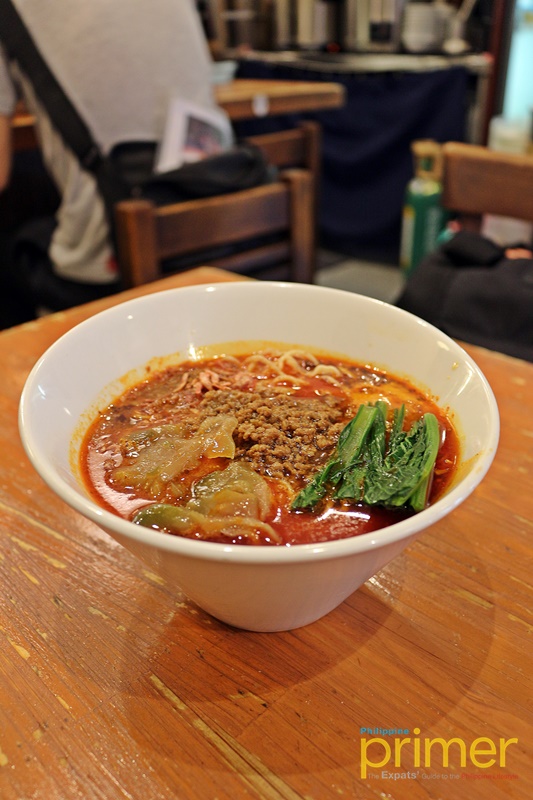 Tantanmen (¥850)
There are four levels of spiciness for their Tantanmen. The uninitiated can go for the lowest level as an introduction to spicy tantanmen, although it may already prompt beads of sweat and a runny nose.
Those who are ready to take on the #spicynoodlechallenge can go straight for the highest spiciness level. The spiciest level is called gekikara, which translates to "violently spicy!" If the noodles aren't enough to fill you, you can get up to two bowls of rice to eat with your remaining soup.
Besides the tantanmen, Tantanmen Hoozuki also has other noodle offerings like tsukemen (dipping ramen), tsuyu nashi men (tantanmen without soup), shoyu ramen, and shio ramen.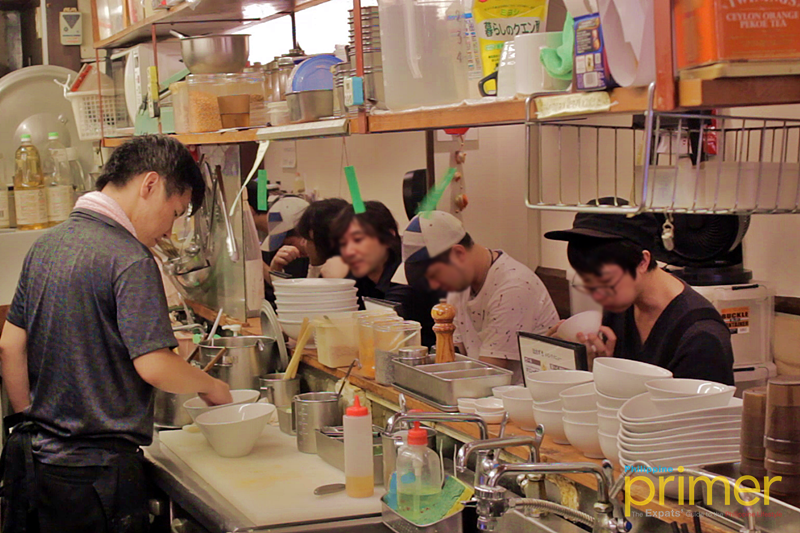 Tantanmen Hoozuki is a small restaurant with a capacity of 18 people—a few small tables and a counter where you can find most locals seat themselves. It is far from being a fancy restaurant, but it is a great place to experience eating like a local.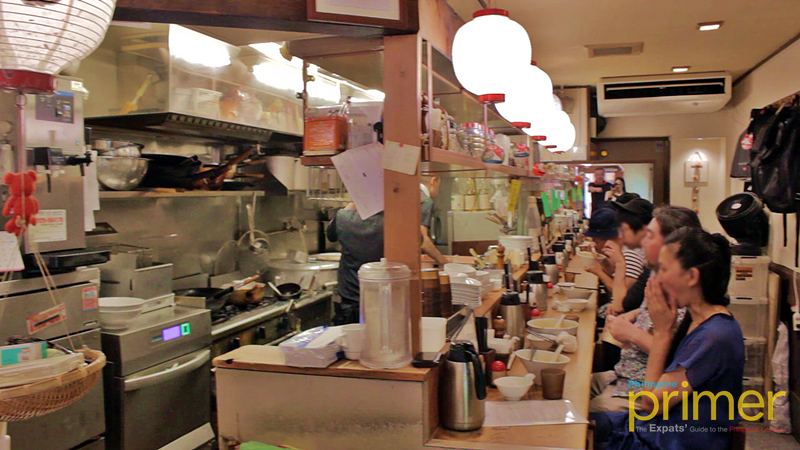 The location is convenient—if you don't want the fancy commercial restaurants at Nakano Broadway or Sun Mall, just maneuver for the small alley at the left side of Nakano Broadway, where Tantanmen Hoozuki is located.
Also read: Daily Chico in Nakano, Tokyo: Home of the Tallest Soft Serve
---
Written by Rei Leaño
This first appeared in Philippine Primer English magazine's Vol. 32 – November issue. 
General Information
5-52-1 Nakano, Nakano, Tokyo
+8150-5869-3876 (Reservation); +813-3388-4265 (Inquiries)
11:30 am to 11 pm (Mon to Sat); 11:30 am to 10 pm (Sun & holidays)