Jingisukan Monogatari Ramuwaka in Hakodate Serves Hokkaido's Well-Loved Mongolian Barbecue
Jingisukan Monogatari Ramuwaka in Hakodate Serves Hokkaido's Well-Loved Mongolian Barbecue
Hokkaido's abundant seafood supply and famed beer is a must-try when you visit this prefecture, but if there's one thing that locals will recommend for tourists to try in Hokkaido, it is their well-loved Genghis Khan, also known as Mongolian barbecue
The Mongolian barbecue was named after the late emperor of the Mongol Empire, Genghis Khan. This local dish is similar to a Japanese yakiniku but has different types of meat including Suffolk-cross lamb and mutton.
While people would mostly find this dish around Sapporo, we found Jingisukan Monogatari Ramuwaka serving the well-loved Mongolian barbecue in the comforts of Hakodate.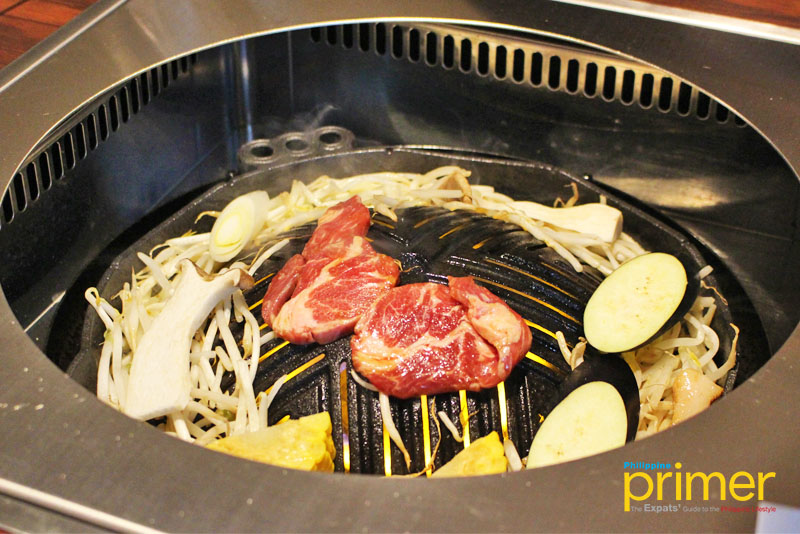 Among their recommended assortment plates are the Suffolk Cross Lamb Assortment of 5 Hokkaido ingredients (¥4,180) and Suffolk from Hokkaido (¥5,280).
The restaurant's interior is neat and simple. Each table has its own metal skillets that are said to resemble a Mongolian soldier's helmet.
The skillets are carefully placed in the middle and the restaurant's staff will light up the skillet and grease it with oil cubes before guests can enjoy grilling their own meats.
Each serving of meat is carefully seasoned and marinated, and is guaranteed to be tender and easy to chew. You also have an option to dip the meat in a sauce for extra flavor but most of the time, you can enjoy the seasoned meat all by itself.
To fully grasp the experience of Hokkaido's local cuisine, you can pair off the meats with a bowl of rice and a Hokkaido beer on the side.
Apart from Mongolian barbecues, Jingisukan Monogatari Ramuwaka also offers banquet menu and season limited menus so make sure to ask them before ordering or check out their website.
Also read: Hasegawa Store Chyogadai in Hakodate: Trying Out Hakodate's Soul Food Yakitori
---
This first appeared in Philippine Primer's English Magazine April 2020 issue.
Written by Denisse Tenorio
Store Information
18-19 Wakamatsucho, Hakodate City, Hokkaido
11:30 a.m. to 2:30 p.m.; 5 p.m. to 1 a.m.