Ladurée Manille in Rockwell: Home of Authentic French Macarons
When it comes to French desserts, people opt to get the most authentic serving with balanced sweetness. In France, Ladurée is the go-to place of people who want to put a different type of taste in their stomachs after eating at their favorite French bistros.
Also read: Grace Park in One Rockwell: Italian Food From Local Farms
In August 2015, Ladurée Manille opened its gates to the Filipino people at Rockwell, Makati. Ladurée is famed for their double-decked macaron, of which fifteen thousand pieces are sold every day.
Ladurée Manille's pastel-colored interior design gives an artistic touch to their products 
Ladurée at Rockwell is a takeaway store carrying their prized macarons, together with other products, such as tea, coffee, chocolates, jams, candies, shopping bags, key chains, candles, room spray, etc.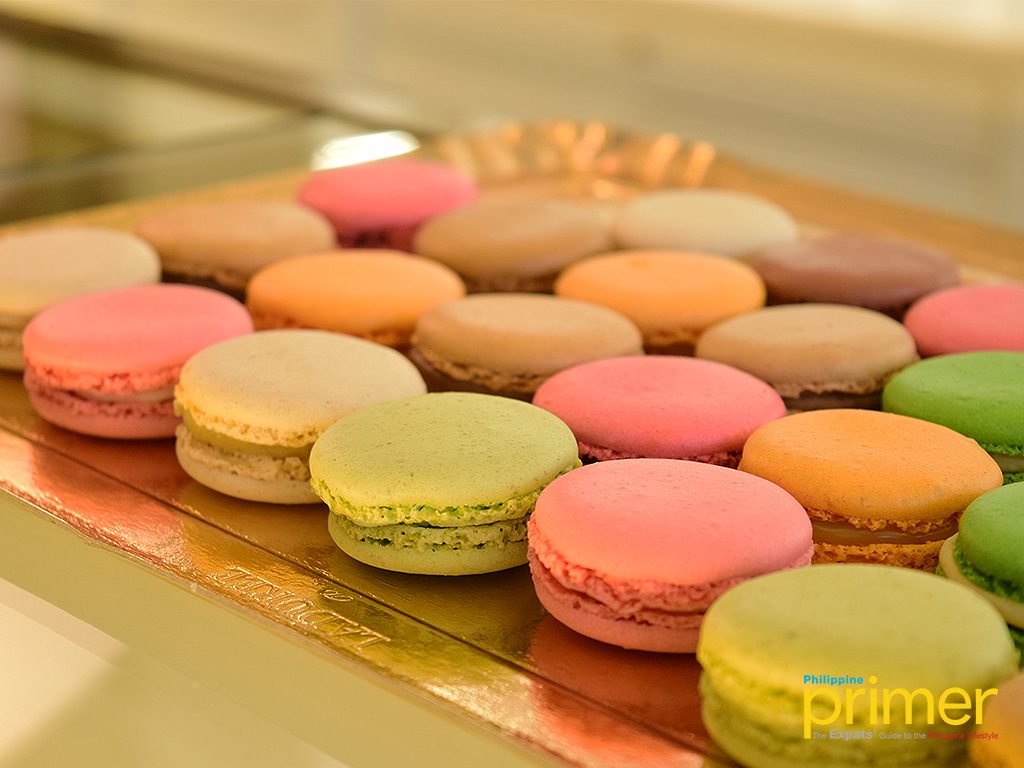 French macarons are Ladurée Manille's pride
Ladurée Manille puts their pastries inside very artistic packages.
The elegant packaging is another factor that appeals to the customers; Ladurée Manille's boxes are typically designed by artists who they collaborate with.
Also read: The Dessert Kitchen in Makati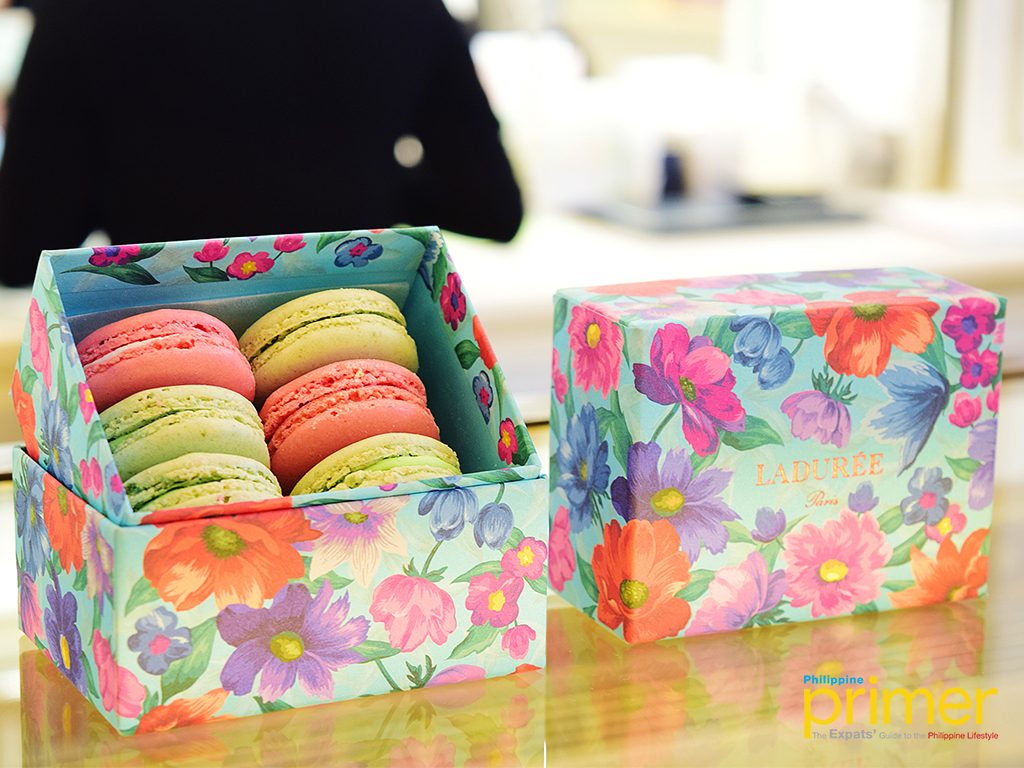 Ladurée Manille offers various packaging designs
Each of Laduree's prized macarons cost about Php 150. If you want to get a pack, you can get it in boxes of six pieces (Php 1,200), eight pieces (Php 1,400), 18 pieces (Php 2,860), 24 pieces (Php 3,790), 30 pieces (Php 4,650), and 40 pieces (Php 6,720). If you want an additional flavor to your macarons, you can choose to get a 120 ml ice cream with a shell of macaron for Php 480 a cup.
Ladurée Manille's assorted French macarons.
What are you waiting for? Head on to Ladurée Manille and grab a box full of sweetness and pleasure.
Also read: Harlan + Holden Dine: Minimalist Dining in Rockwell
---
This also appears in Philippine Primer Japanese Magazine's August 2018 issue.

Unit 103, 8 Rockwell, Hidalgo Drive, Rockwell Center, Makati