Spicy Hero Hotpot in Salcedo Village Offers Sichuan Hotpot Meals
If you are looking for a different level of hotpot experience, Spicy Hero Hotpot in Salcedo Village is the place to be.
This restaurant stands out amid an array of food stops in the area because they specialize in Sichuan cuisine, a style of Chinese cuisine known for its bold and spicy flavors.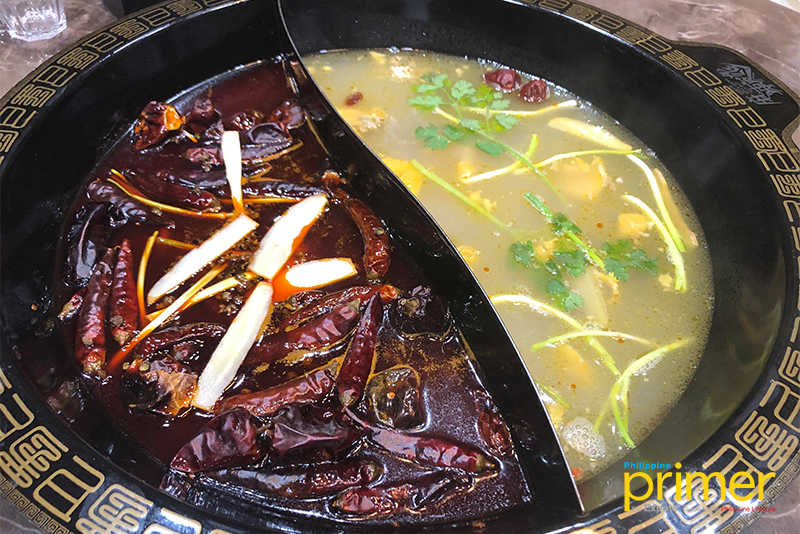 For light a snack, you can have their Taro Sticks. These blocks of firm taro are great way to start your meal or as a dessert.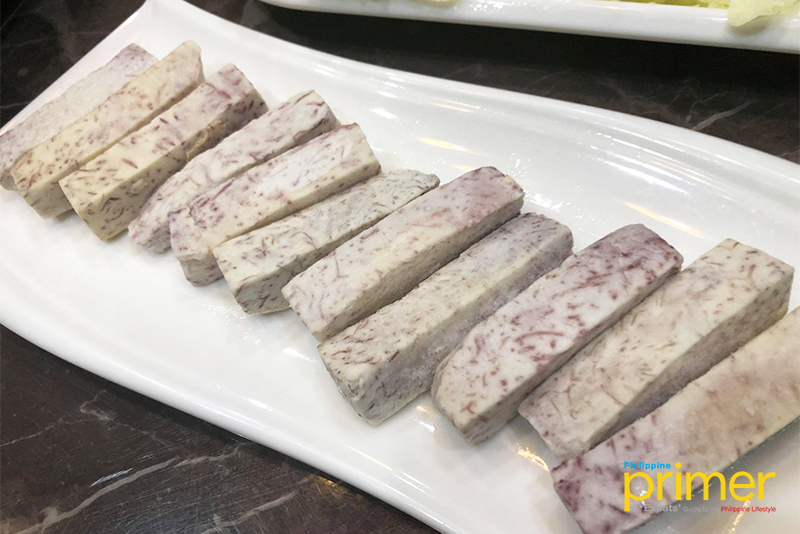 Taro Sticks
Moving on to the main event of your meal, don't forget to try their Signature Spicy Hotpot + Port Tripe and Chicken Soup Hotpot. This combination of two hotpot choices is one of the most recommended hotpots they have.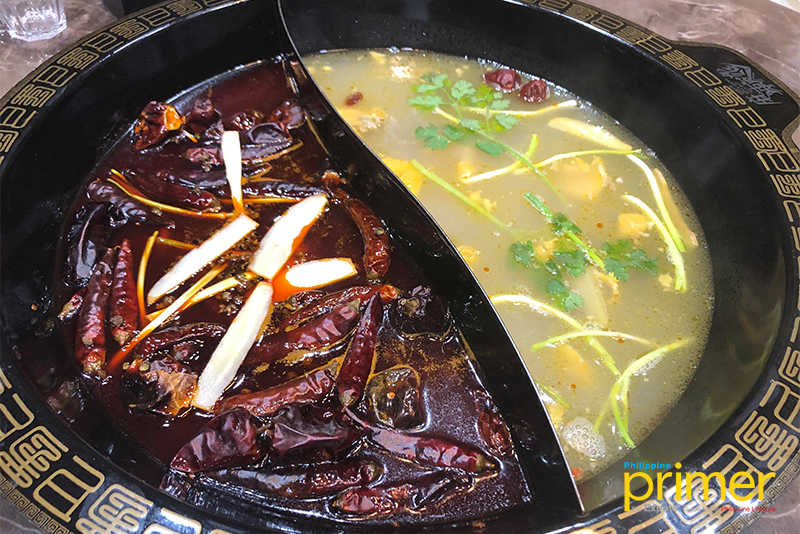 Signature Spicy Hotpot + Fungus and Mushroom Hotpot
On the left is a boiling broth infused with a lot of chili peppers giving it a distinctively spicy and numbing taste, while the Port Tripe and Chicken Soup Hotpot on the right is the perfect soup to balance out the amount of spiciness. 
Of course, a hotpot meal would not be complete without fresh pork, meat, and seafood sticks to cook in your hotpot. Their Squid Balls is also a great choice to include in the hotpot.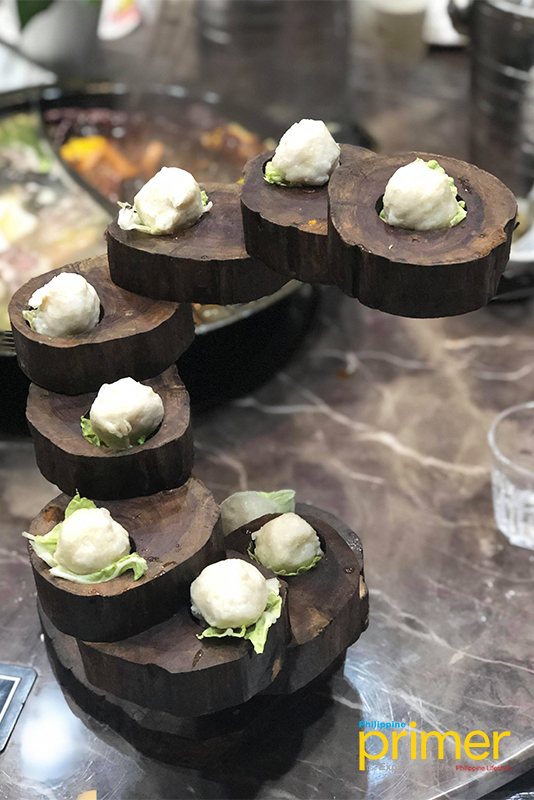 Squid Balls
Also read: Manila's Best Hot Pot Restaurants: Hot, Fresh and Flavorful
They also serve exotic Sichuan dishes that would excite your palate. You also get to choose your preferred serving sauce combinations to serve with your ordered dishes.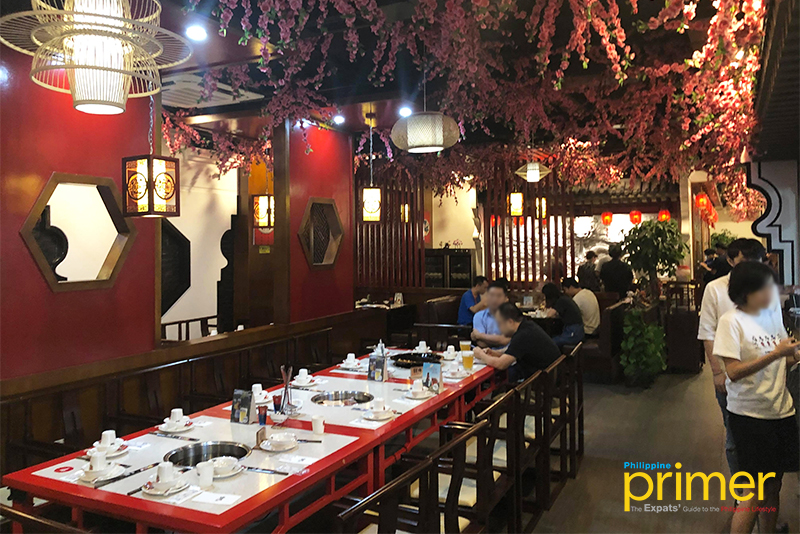 The whole dining experience is worthwhile as you will feel the authentic Chinese setting with its overall oriental vibe while savoring your hotpot meal.
Also read: 6 Hotpot and Shabu-Shabu Restaurants for Solo and Group Diners
How to get here:
Spicy Hero Hotpot is located on the ground floor of GF & Partners Building along H.V. Dela Costa Street in Salcedo Village, Makati City. 

By car: From Ayala Avenue, drive along Paseo de Roxas then make a left turn onto Villar Street. Pass through Valero Street going to H.V. Dela Costa Street. If you are from Greenbelt, drive along Dela Rosa Street bound to Paseo de Roxas and turn left at Villar Street going to Valero Street before reaching H.V. Dela Costa Street.

The nearest landmark is Mapua University Makati situated across Buendia Avenue, which is a 3-minute walk away from the restaurant. Another major landmark along H.V. Dela Costa Street is Ateneo de Manila University Salcedo Campus just in front of the GF & Partners Building.

GF & Partners Building, 139 H.V. Dela Costa Street, Salcedo Village, Makati City