Da Tang in Venice Grand Canal Mall Serves Bold Sichuan Flavors
When strolling along the gorgeous Venice Grand Canal Mall, one can never miss this Chinese restaurant's oozing sophistication plus the authentic and flavorful Sichuan dishes up in their menu.
Unlike its other branches in the metro, Da Tang in Venice Grand Canal Mall classifies itself as the much upscale version of your favorite Chinese restaurants. Even though they all share the same name and menu, diners can differentiate this branch from the other because of its setting and a few classy dishes that are not offered in Da Tang Jardin and Da Tang Bailu.
Also read: Da Tang Jardin in Burgos Circle: Home of Tasty Taiwanese Dishes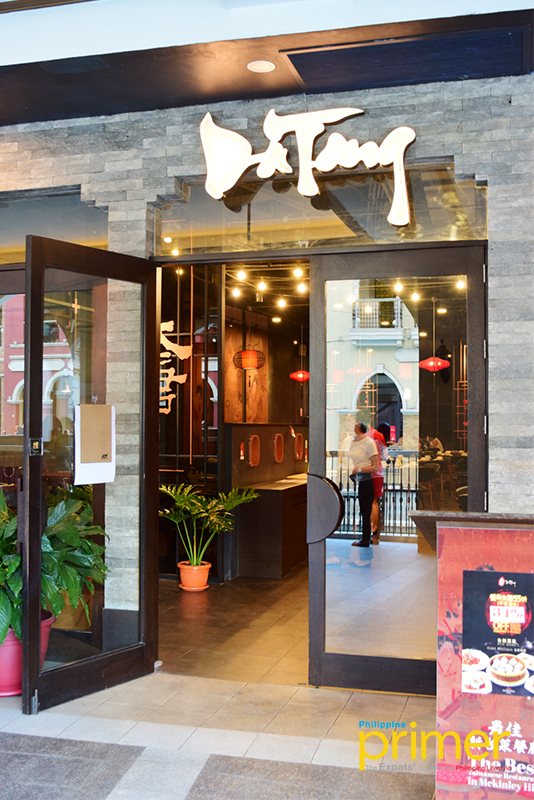 Da Tang's name came from the Chinese words "Da" meaning "great" and "Tang", which symbolizes the Tang dynasty. For those who don't know, the Tang dynasty was an imperial dynasty of China. It was generally regarded as a high point in Chinese civilization and a golden age of cosmopolitan culture in China.
Also read: DaTang Restaurant opens in Venice Grand Canal Mall in BGC
Upon entering, you will be welcomed by charcoal walls and a well-lit area from the tungsten lights and red lanterns. The restaurant is filled with round wooden tables perfect for both solo and group customers.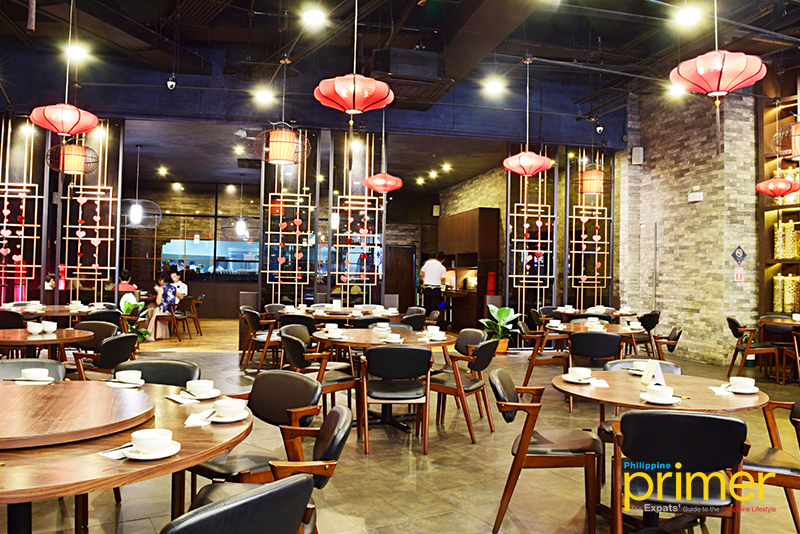 On the right side of the restaurant is the full bar setup of cocktails, beers, wines, and many more. As you go further, you will see chefs prepare your orders right in front of you from the open kitchen.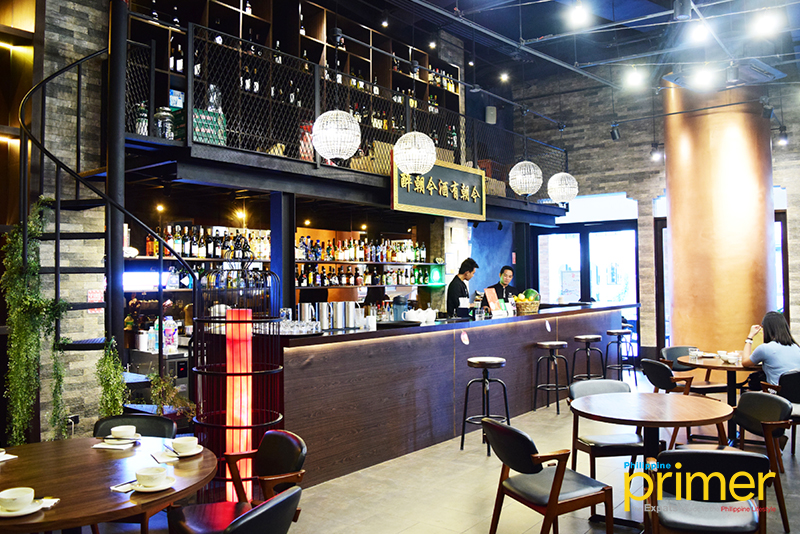 Da Tang's full bar setup
The open kitchen
Most of the dishes here came from Sichuan, a province in southwest China known for its spicy array of specialty dishes. If your tongue is looking for extremely spicy dishes, Da Tang's Sliced Beef in Hot Chili Oil (Php 580) is something you must try. Just one look into this dish and you'll know how spicy it can be!
Also read: 10 Regional Cuisines of China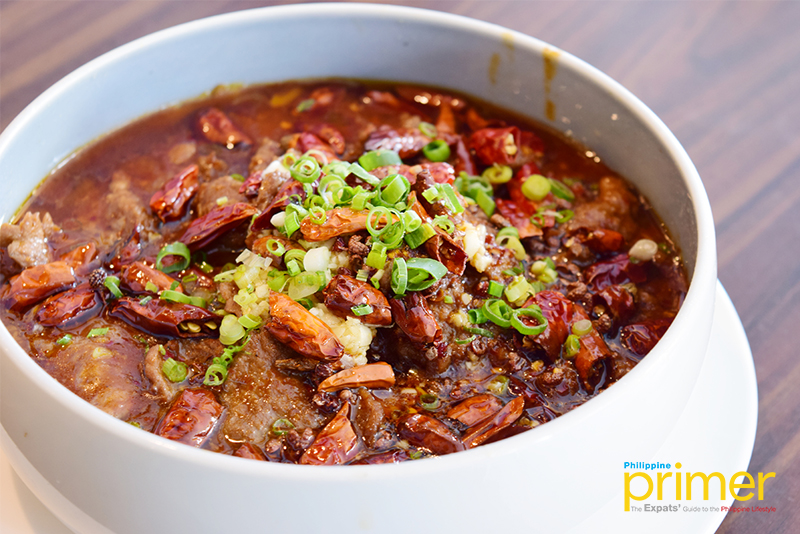 Sliced Beef in Hot Chili Oil (Php 580)
For those who are not a fan of spicy food, worry not because Da Tang can offer you their best selling dumplings. Start off with the well-loved Fried Kuchay Dumplings (Php 220/ 6 pcs), deep-fried dumplings stuffed with chives and meat. They also have the classic Chinese staple Xiao Long Bao (Php 165/ 6 pcs) which tastes best when hot.
Also read: Primer's Picks: Metro Manila's Chinese Restaurants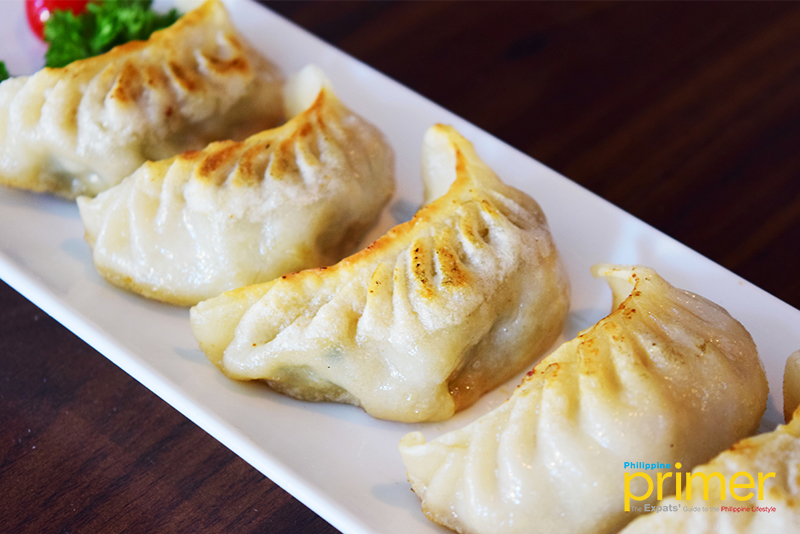 Fried Kuchay Dumplings (Php 220/ 6 pcs)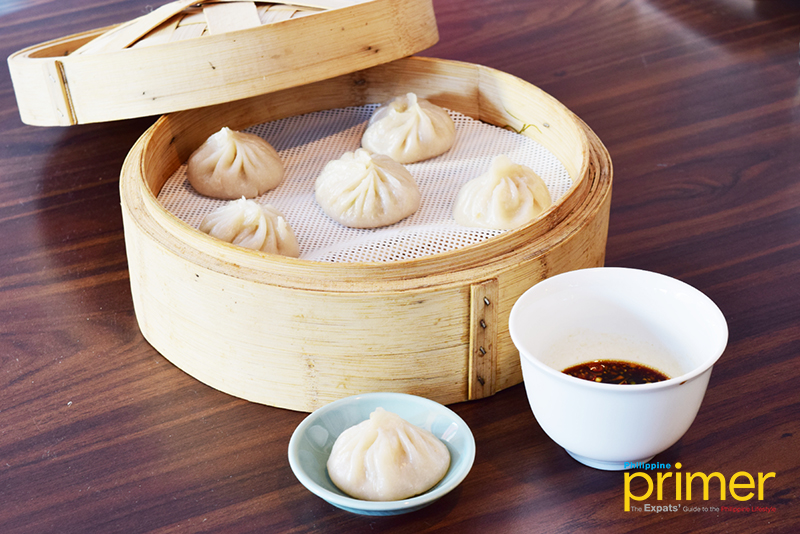 Xiao Long Bao (Php 165/ 6 pcs) 
Of course, a Chinese feast would not be complete without the noodles in the menu and the best choice for that is their Seafood Fried Noodles (Php 215) made from soft noodles topped with chunks of vegetables and shrimps.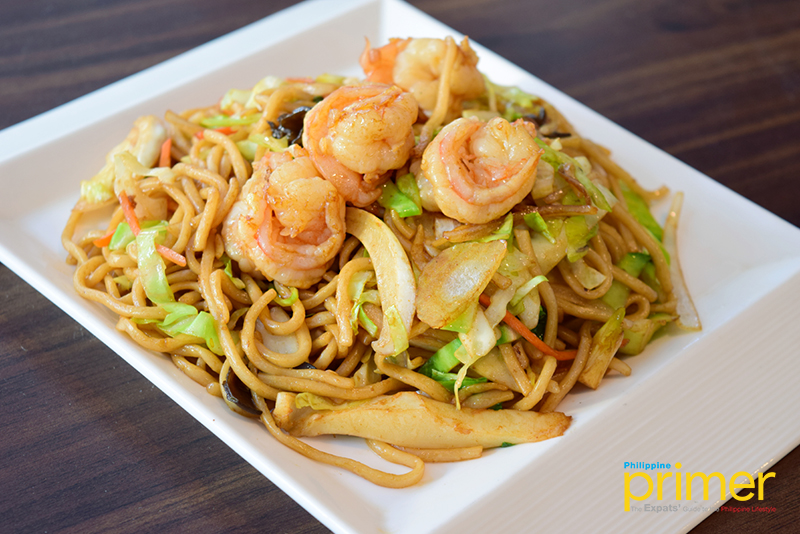 Seafood Fried Noodles (Php 215)
Their Steamed Shrimp with Garlic sauce (Php 780) is a sauteéd shrimp dish in garlic and butter garnished with onion chives. It has a tangy yet sweet flavor and it is so tender that the shell easily comes off the shrimp.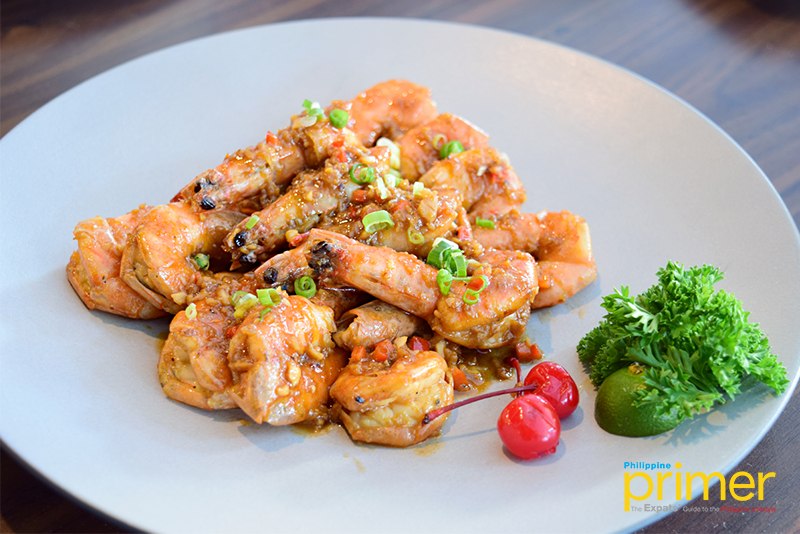 Steamed Shrimp with Garlic sauce (Php 780)
Last to try is their Beijing Sauce Shredded Meat (Php 420), a dish made from shredded pork meat in Beijing sauce meant to be eaten with the fresh spring roll wrappers and carrot, radish, and cucumber.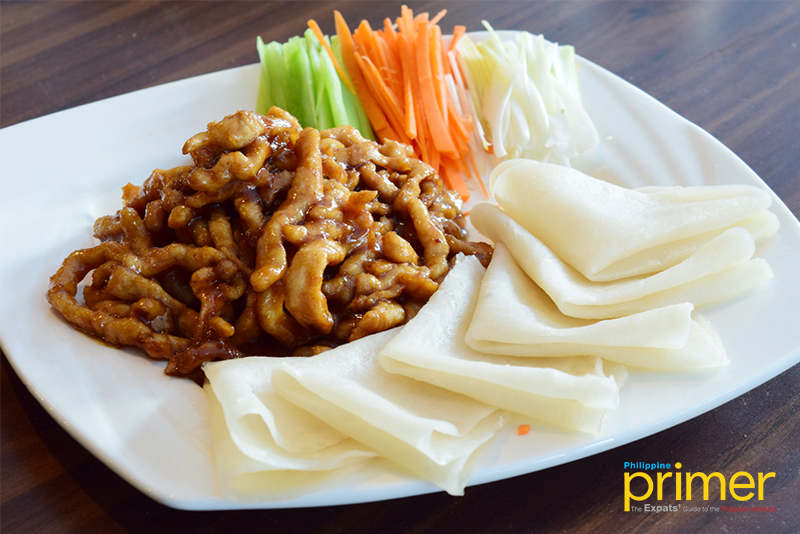 Da Tang caters to a large number of expats, mostly Chinese, living in the bustling town of McKinley Hill.
If you are looking for something different in the usual Chinese cuisine, drop by Da Tang Venice and taste the strong flavors of Sichuan, China!
Also read: DaTang Bailu in BGC: Szechuan Cuisine That Will Fire You Up
How to get here:
By car: From Market! Market!, drive along the McKinley Parkway then make a left turn onto Bonifacio Avenue towards 21st Drive. Exit at 5th Avenue and drive straight to Lawton Avenue. Turn left onto Upper McKinley Road towards South Road. Make a left turn at Service Road and another left at Venezia Drive entrance of Venice Grand Canal Mall.
---
This first appeared in Philippine Primer Japanese Magazine's April 2019 issue.
General Information
G/F Venice Grand Canal Mall, Upper McKinley rd., McKinley Hill, Fort Bonifacio, Taguig City
(02) 845-2792
0917-537-0004
11 a.m. to 11 p.m. (Mon to Fri), 10 a.m. to 11 p.m. (Sat to Sun)
datangvenice@gmail.com
Restaurant Menu
You can scroll the image left and right.