Mckinley Hill: A Taste of Europe in the Metro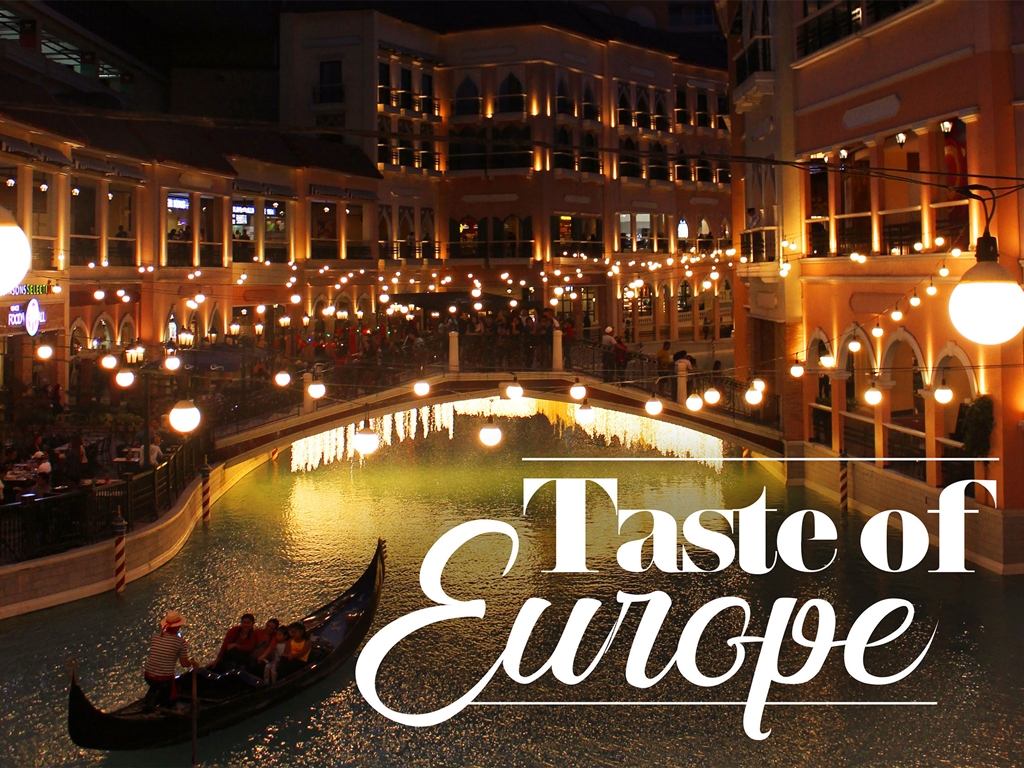 Mckinley Hill is a European-inspired lifestyle community that is home to an array of leisure spots and communities such as sophisticated residences, international schools and colleges, chic restaurants, shopping centers, and romantic hangouts. This 50-hectare development in Fort Bonifacio brings in a piece of romantic cities in Italy and Spain with its elegant Mediterranean-inspired landscape that is truly inviting. The atmosphere is quite different from its neighbor, Bonifacio Global City, which is dynamic and fast-paced. Although it is also home to many corporate offices, time in Mckinley Hill seems to move at a slower pace, passing slowly as the waters flowing calmly through the canals of Venice.
Many people already know of Mckinley Hill's main attraction—the Venice Grand Canal. However, Mckinley Hill has also been rising as a coveted dining and wellness spot. Now is the perfect time to explore this lovely urban destination.
Getting to Mckinley Hill
McKinley Hill is accessible via major roads coming from both the north and the south such as C-5 Road and Lawton Road. P2P buses also serve Mckinley Hill.
By bus, those coming from Makati and nearby can take the P2P Bus from San Lorenzo Place Terminal in Magallanes for P25. Trips run from 6 am to 12 am.
From BGC, Venice Grand Canal mall is a 15-minute walk south of Mckinley Parkway Bus Stop.
Parking
There are many parking areas in and around Mckinley Hill. Mckinley Parking Building, Venice Luxury, and Area 7 are open 24/7. Rates for the first three hours range from P30 to P50.  For more information, you may call McKinley Hill's Administration Office at 02-798-0917.
Mckinley Hill Map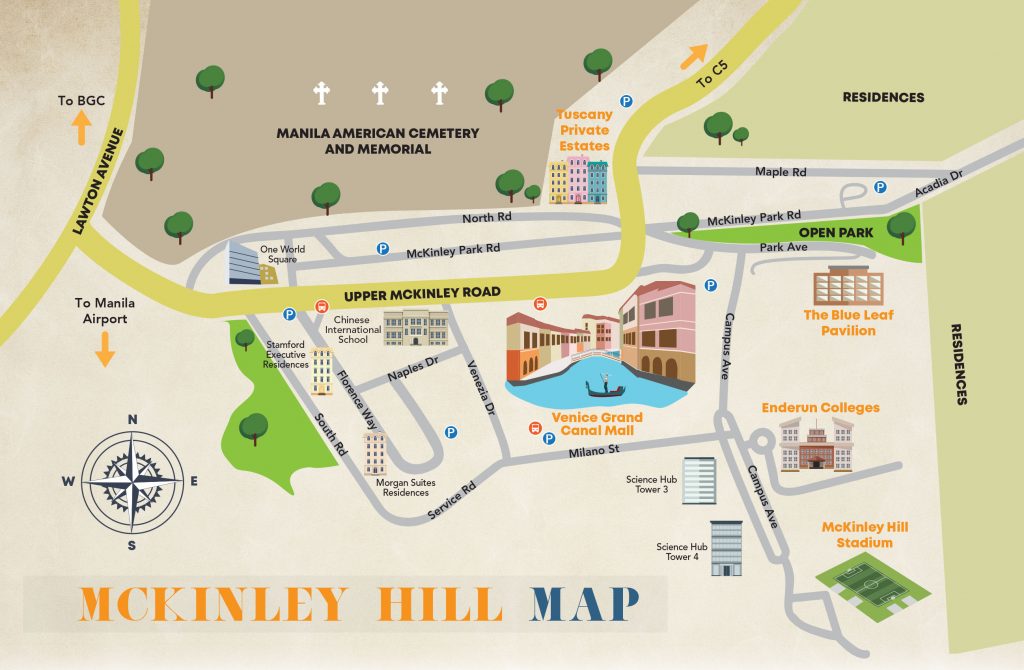 Venice Grand Canal Mall Map
| | | |
| --- | --- | --- |
| ① Kidzooona | ⑨ Mitsuyado Ramen | ⑰ All4U |
| ② Kids Happy Time | ⑩ Yuca | ⑱ Ponte Rialto |
| ③ Origani Skin Care | ⑪Ramen Kuroda | ⑲ Toni & Sergio |
| ④ Yankee Candle | ⑫ Rice & Dough | ⑳ DaTang |
| ⑤ East Rock | ⑬ Boulangerie22 | ㉑ Isla Sugbu |
| ⑥ Namba Station | ⑭  Deli Cieux | ㉒ Chiara's Pastry |
| ⑦ Café del Mar | ⑮ Fundador Café | ㉓ New Bombay Royale |
| ⑧ Cobalabamba | ⑯ Empire Bar | |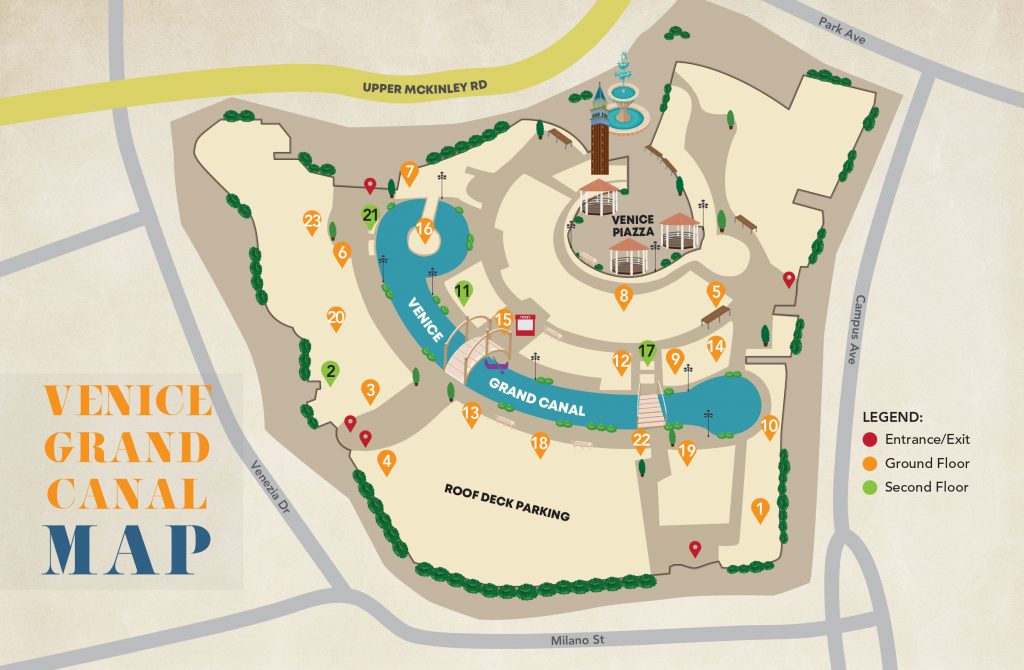 Map images owned by Philippine Primer and may not be used and/or modified without permission.
Where to Go in Mckinley Hill
Where to Eat