Chiara's Pastry in McKinley: Home of Pure and Creamy Handcrafted Gelato
If you want to make the most of Venice Piazza's Italian charm, grab a cup of gelato from Chiara's, take a gondola ride, and enjoy it along the romantic view of Venice Grand Canal!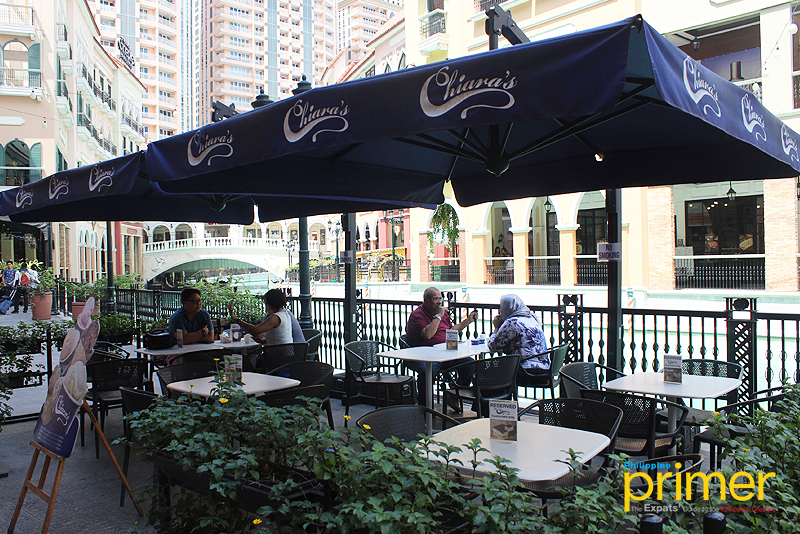 A romantic view along the grand canal and a cup of your favorite gelato make your Italian experience even better
For more than five years now, Chiara's Pastry has been known to serve authentic Italian favorites. Their other branches serve a plate of goodness such as pasta, paninis, and prosciuttos all made from scratch. 
Their branch in Venice, in particular, focuses more on the sweets serving handcrafted cakes, pastries and of course, gelatos.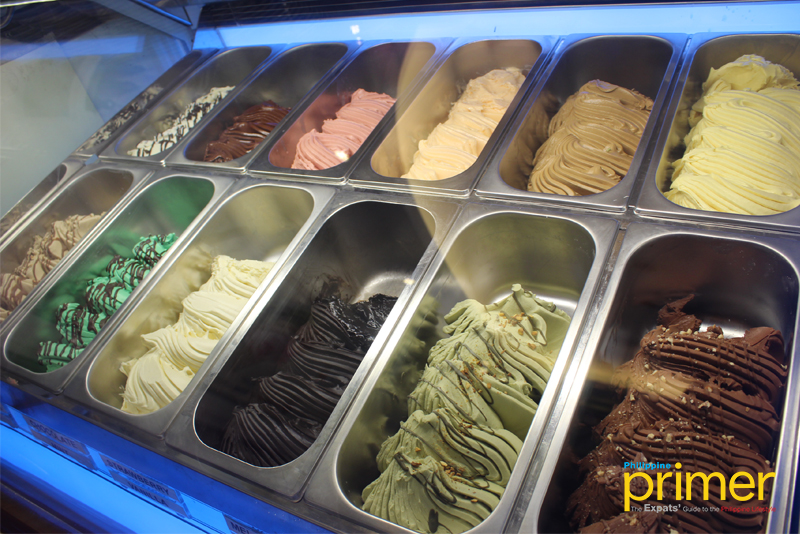 Gelatos can be kept just for three days because it doesn't have preservatives
If you're in to try other flavors aside from vanilla and chocolate, have a cup of their Pistachio Gelato and taste the creamy goodness of this nut-based serving. Don't worry, compared to ice cream, gelatos have less sugar and fat. It's all natural making a cup or two guilt-free!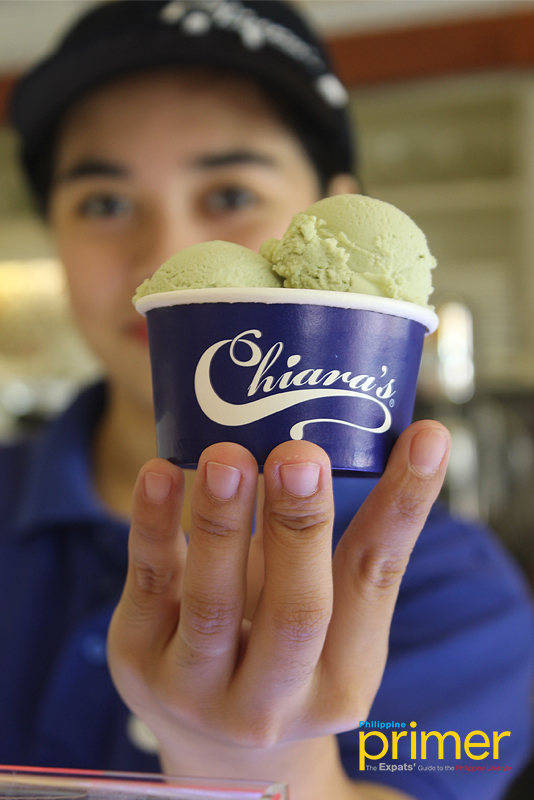 Pistachio Gelato (Php 120)
If you want your serving of cold treat along with a little snack, we recommend you to try their Il Padrino or a plate of toasted bread with gelato on top. Their Il Padrino bread is unlike others because it's cakey and doesn't taste floury.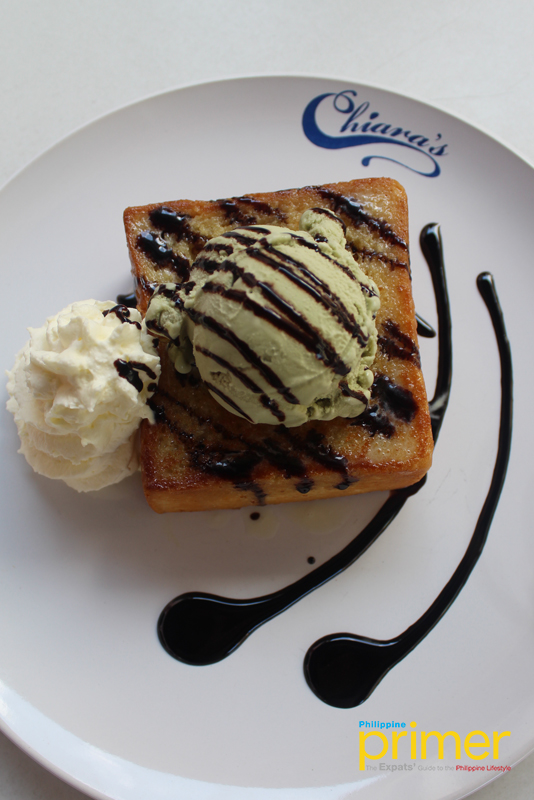 Il Padrino (Php 240)
The bread and gelato go hand in hand in this serving as it gives you a balance of sweet and salty taste coming from the bread. But if you want some sweetness with a little bit of tangy flavor, then get their Mango Almond Delight.
Tiramisu (Php 185-slice/Php 995-whole and Mango Almond Delight (Php 158-slice/Php 995-whole)
The slice of this fruity cake has a layer of mango sponge cake and almond meringue filled with layers of mango cream and fruit. Meanwhile, if you want a bitter-sweet slice, their Tiramisu is perfect for you. This cake is based on an Italian family recipe. It's homemade starting from the base, the biscuits, and even the mascarpone cheese, all handcrafted with love. 
Can't get enough of their sweet treats? Take home some with their Brutti Ma Buoni or Italian Almond Cookies and Meringhe!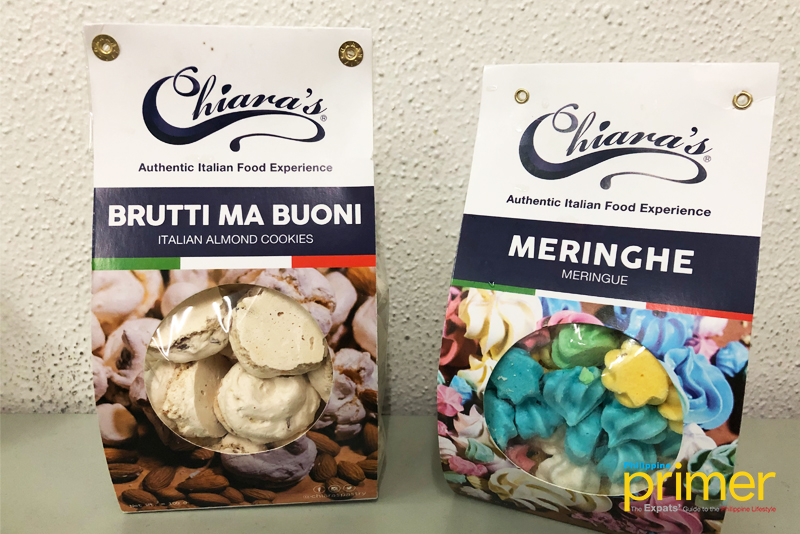 Brutti Ma Buoni (Php 195) and Meringhe (Php 95)
Chiara's Pastry, born out of the passion to bring authentic Italian flavors, bridges two different culture through their mixture of ingredients, taste, and flavors which makes a hearty cup even more lovable.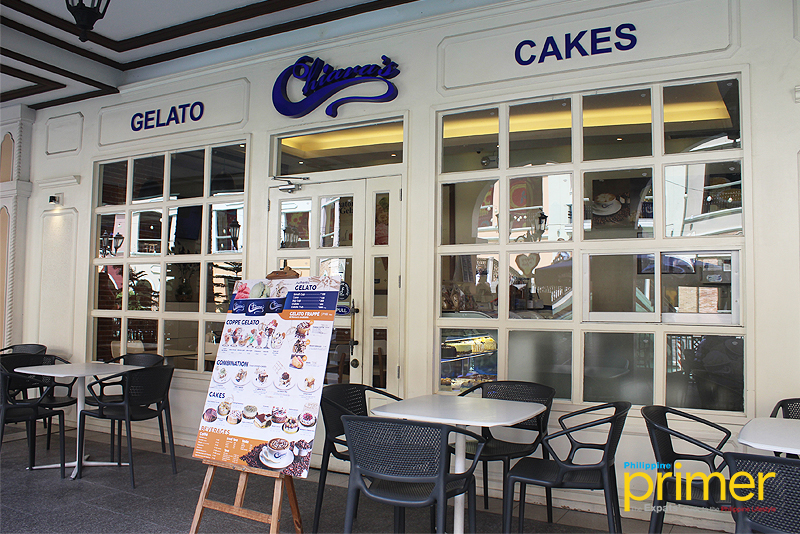 How to get here:
From Bonifacio Global City, take the Bonifacio Ave and turn right to McKinley Pkwy. Go straight to 

LFV-Market-Market

 and 

Upper McKinley Rd 

to 

McKinley Park Rd

/

Park Avenue then get off at the Campus Ave. entrance. Chiara's is located on the G/F of Venice Grand Canal.
---
This first appeared in Philippine Primer Japanese Magazine's April 2019 issue.
Written by Denisse Tenorio
General Information
Ground Floor, Venice Grand Canal, Upper McKinley Road, McKinley Hill, Fort Bonifacio Taguig,
(+632) 809-6547 (+632) 959-5208
(+63) 917-576-2810
Monday to Sunday 10:00 AM to 11:00 PM
Restaurant Menu
You can scroll the image left and right.