New Bombay Royale in Venice Grand Canal Mall
A favorite of many diners in Manila, New Bombay is an Indian restaurant offering dishes made by Indian chefs and highly trained staff. They have a number of branches around the metro and recently, they opened a sister restaurant in Venice Grand Canal Mall to offer a more luxurious dining experience.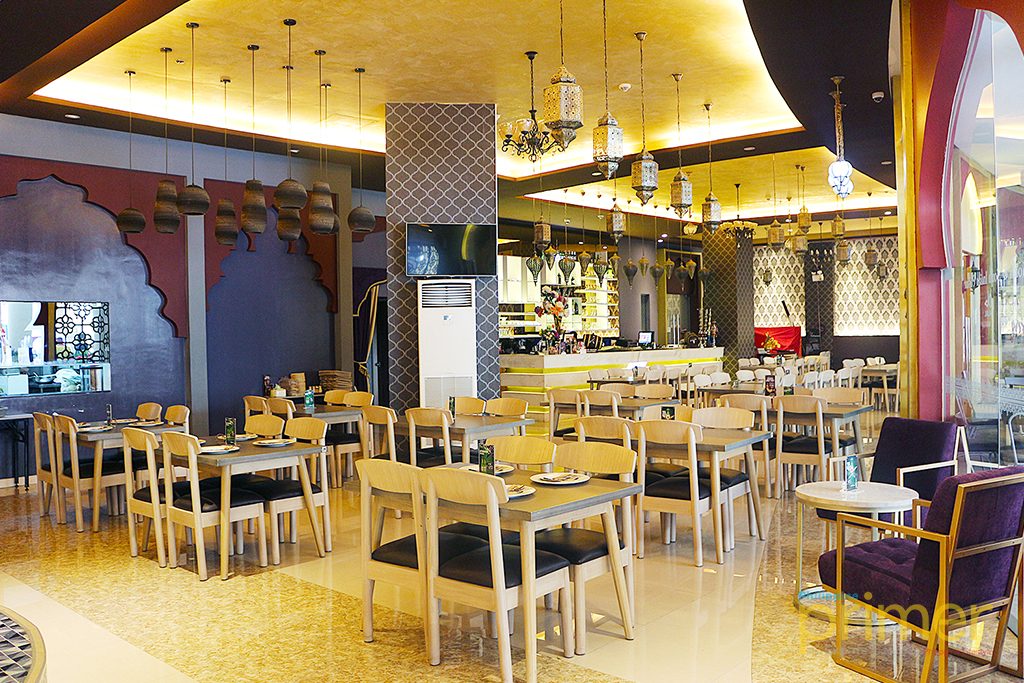 From ceiling to the floor, New Bombay Royale offers an upscale experience
New Bombay Royale's interiors will no doubt transport you to India with its earthy tones, bright varied colors, and intricate patterns and motifs. The restaurant also has VIP rooms equipped with a screen monitor, perfect for group dinner or meetings of 10 to 20 people.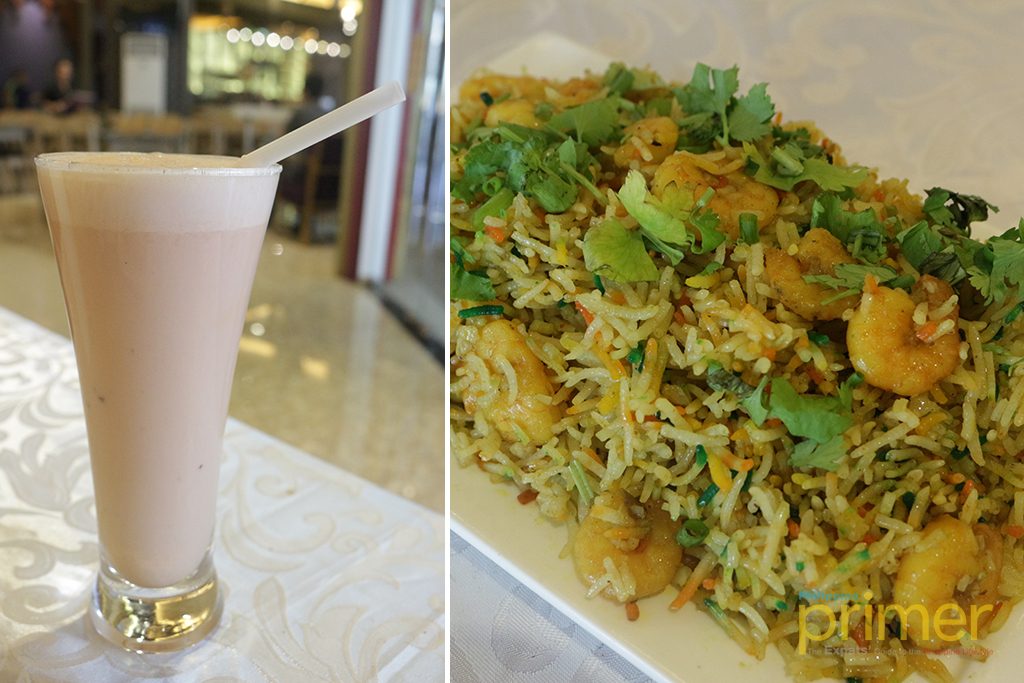 Lassi (Php 110) is a refreshing whipped homemade yogurt shake which you can choose to be either plain, salty, or sweet. and their Shrimp Biryani (Php 375) the most popular rice dishes in the restaurant. Aromatic long grained "basmati" rice from India.
As with any cuisine, it's best to trust the locals who know them by heart. At New Bombay Royale, the dishes are handled and maintained by their Indian chefs so they can deliver that authentic Indian taste every time.
Dining at New Bombay Royale will let you know that Indian cuisine is not always spicy. If the flavors are a bit too much, you can always tone it down with a yogurt drink called lassi. It is a drink often flavored with fruits and made with spices and yogurt.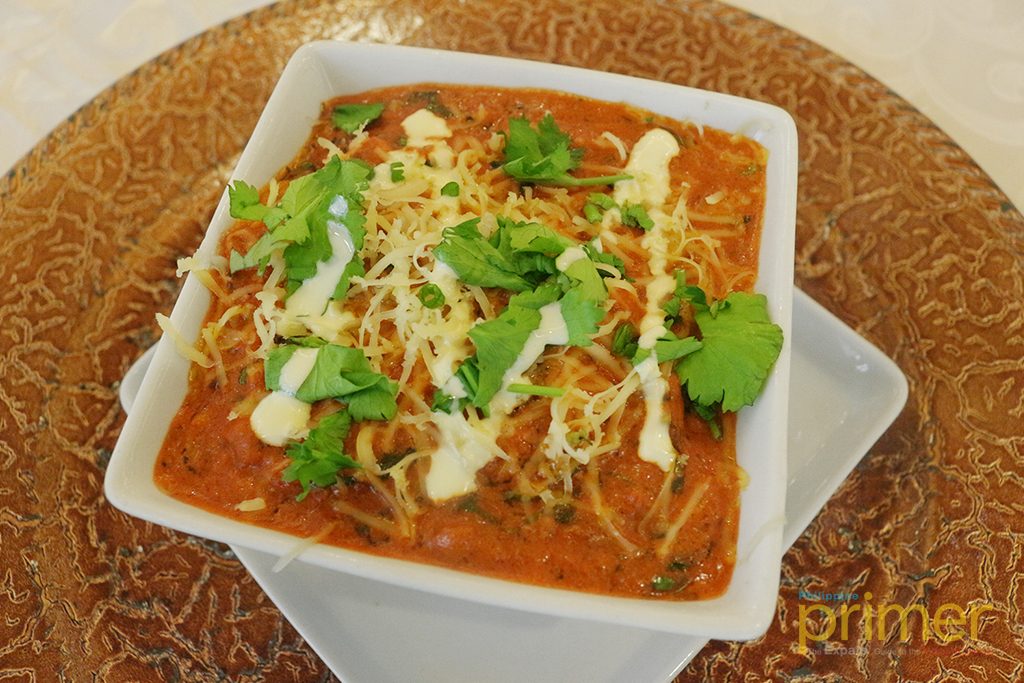 Chicken Tikka Masala (Php 335) is tender slices of boneless grilled chicken cooked in rich tomato sauce with masala and in thick gravy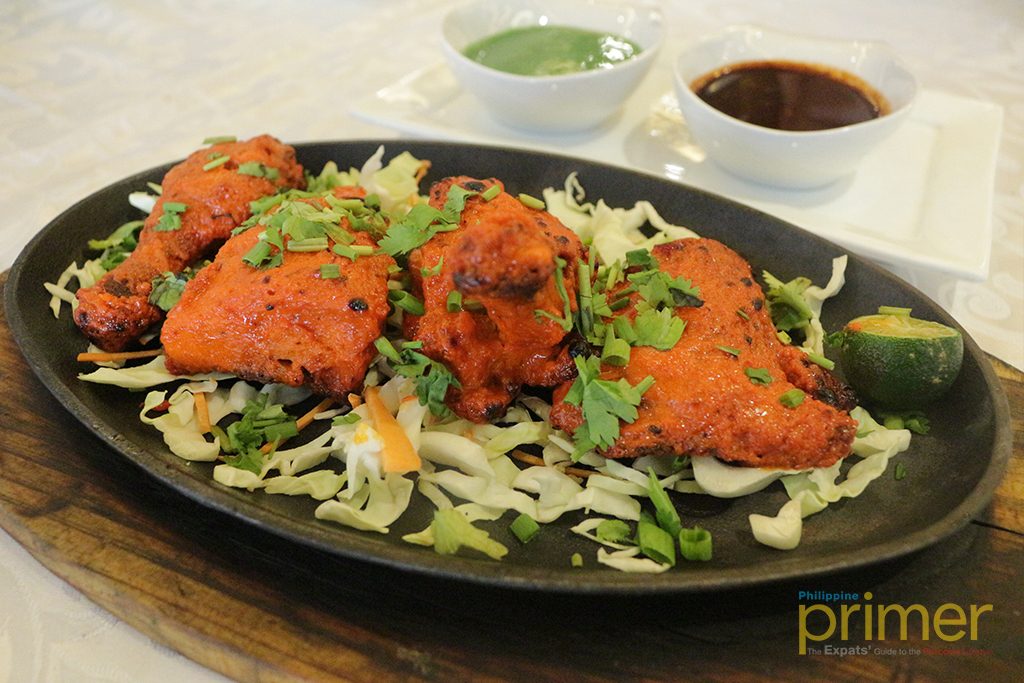 Tandoori Chicken (Php 335) is Chicken marinated in yogurt with a blend of mild Indian spices that give this barbequed chicken a distinctive aroma and a truly wonderful taste
Another Indian tradition is the curry. We tried their Chicken Tikka Masala (Php 335), which had tender pieces of boneless grilled chicken cooked in rich tomato sauce with masala in thick gravy. We also had the Tandoori Chicken (Php 335) and Shrimp Biryani (Php 375), both of which are house specialties and cooked with spinach sauce.
The servers will always ask if you want it mild, medium, or extra spicy so don't be afraid to try out this wonderful restaurant. New Bombay Royale is proud to say that their meats such as their ham and chicken are all halal. In their culture, this means that the processes to prepare these dishes are clean and free of components not permitted under Islamic law.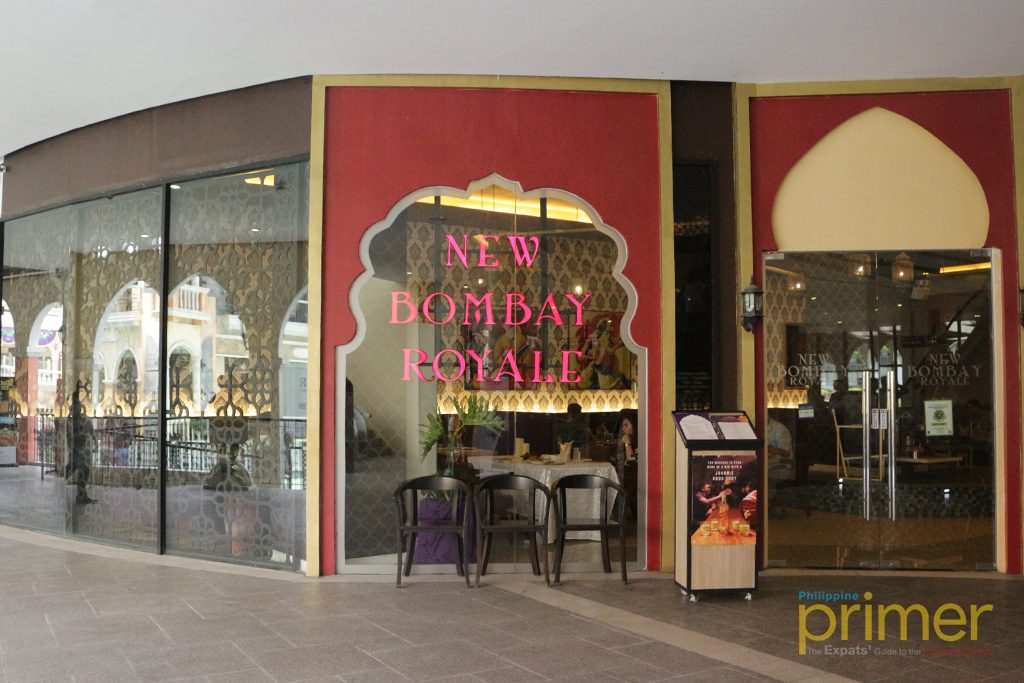 New Bombay Royale also has belly dancers that will entertain guests on weekends. Ultimately, there still much to discover with Indian cuisine. They have a wide range of bread and drinks to compliment any dish as most Indian cuisines are traditionally eaten with bread. Come to New Bombay Royale at 1/F Venice Grand Canal Mall, McKinley Hill, Taguig for the food, and get more what you expected: Indian tradition and experience.
---
This also appears in Volume 123 of Philippine Primer Japanese magazine.
General Information
1/F Venice Grand Canal Mall, McKinley Hill, Taguig
02-810-1101
11 am to 11 pm