7 Japanese Restaurants to Get Your Yakiniku Fix
Grilled eats are surely something foodies can't resist—one proof is Filipinos' (even foreigners) sustained high fascination towards the ever-popular Korean BBQ. But this food trend, in case you still don't know, has a Japanese counterpart that is also worth raving about—the yakiniku.
Also read: Korean BBQ Restaurants in the Metro to Satisfy Your Cravings
Fairly similar to K's concept wherein customers get to grill mouthful slices on their own tables, yakiniku or Japanese barbecue can be just as great as samgyupsal, or even tastier! Plus, it allows you to indulge in other Japanese favorites aside from the meat.
Fire up the grill and get your tongs ready, here are 7 Japanese restaurants to get that Japanese BBQ fix!
Miyazaki Gyu
Opened in June 2018, Miyazaki Gyu in BGC offers high-quality wagyu raised directly from Miyazaki, Japan. And one can certainly vouch for that by trying any dish from their well-rounded menu, one of which is their Yakiniku Mix Platter (Php 5,000).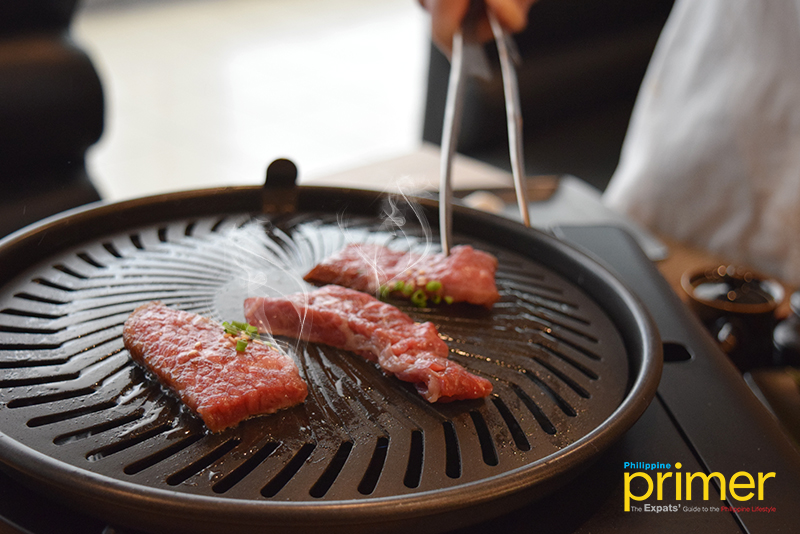 Indulge in their line of premium meat cuts, including five 60g servings of Top Round, Knuckle, Clod, Chuck Roll, and Short Ribs.
Also read: Miyazaki Gyu in BGC Boasts High-Quality Wagyu Beef
Address: Ground Floor, One McKinley Place, 26th St., cor. 4th Ave., BGC, Taguig
Contact Details: 0917-168-6673 / 02-829-6167
Facebook: Miyazaki Gyu PH
Shaburi and Kintan Buffet
Shaburi and Kintan Buffet is a new stop in Makati for a premium BBQ experience. Opened only this June, it offers different types of Japanese meat such as Gyu Tongue, Nakaochi, Harami, Wagyu Karubi, and Wagyu Steak—which you can all try while scoring other Japanese famous dishes and desserts, like sushi and chiken karaage, at the buffet.
The buffet restaurant allows you to partake in their unlimited shabu-shabu, as well. Course rates start at Php 649 for adults and Php 355 for children.
Also read: Shaburi and Kintan Buffet in Japan Town, Glorietta: Unlimited Choices of Flavorful Eats
Address: 4F Japan Town, Top of the Glo, Glorietta 2, Ayala Center, Makati City
Contact Details: 02-719-5141 / 0917-811-5625
Facebook: Shaburi and Kintan Ph
Yakiniku Kenshin 
Looking for a place to blimp out with friends? Yakiniku Kenshin will satisfy your cravings for BBQ, especially at lunchtime! It offers a wide selection of meats that you can all savor in their Deluxe Yakiniku Set (Php 389), which includes beef, chicken, pork, and Japanese sausage. All sets are served with side dishes and rice.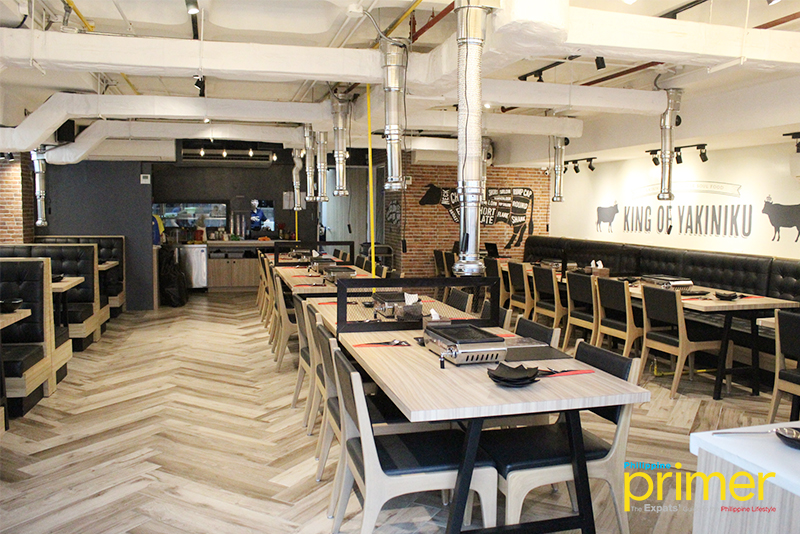 Aside from its unique meat selection, what makes this yakiniku restaurant a must-visit is its sauce bar, where you can enjoy unlimited sauces and toppings to enhance your meat's unique flavors.
Also read: Yakiniku Kenshin Restaurant Is the Newest Japanese Grilled-Meat Stop in Makati
Address: U-G2 Makati Central Square Mall, Don Chino Roces Cor Fernando St. Pio Del Pilar, Makati City
Contact Details: 0917-103-5727
Facebook: Yakiniku Kenshin
Hokkaido Meat and Noodles
Aside from offering affordable bowls of ramen, Hokkaido Meat and Noodles in Makati prides itself in presenting high-quality wagyu beef cuts from Hokkaido, Japan. It offers group meals and lunch sets at a discounted price—perfect choice to dine out with friends and family.
Address: G-A 2153 Chino Roces Avenue, Makati City
Contact Details: 02-739-0425 / 0966-966-6926
Facebook: Hokkaido Meat & Noodles
Yokohama Meat Kitchen
Brought by Yakiniku Zanmai, a known barbecue restaurant in Japan, Yokohama Meat Kitchen in Makati is also famous for its high-quality, fresh meat selections meticulously chosen to produce the perfect taste and tenderness off the grill. Since 2014, it has been a clear favorite for families and professionals around the city.
Address: #16 Jupiter St., Brgy. Bel-Air, Makati City
Contact Details: 02-831-6546 / 0916-377-3655
Website: yokohamameatkitchen.com
Facebook: Yokohama Meat Kitchen Japanese BBQ Restaurant
Also read: Yokohama Meat Kitchen in Makati Releases New Dishes
Platina Modern Japanese Food Village
Although still on its soft opening, Platina in Poblacion has been a favorite dining hub for many foodies to go on a truly satisfying Japanese food trip. And one of its 16 stalls, which are all original brands from Japan, is where you can munch on incredibly tender, juicy meat cuts.
Platina's Dorago Yakiniku offers affordable wagyu cuts like the Jo Harami (Php 329) and the Garlic Karubi (Php 210). The yakiniku stall is adding more meat offerings on its grand opening day, watch out for it!
Also read: Platina Celebrates Japanese Fare in Food Tasting Night
Address: General Luna St. corner Mariano St., Brgy. Poblacion, Makati
Contact Details: 02-254-2301
Facebook: Platina Modern Japanese Food Village
Nikumaru Japanese Restaurant
IMAGE Nikumaru Japanese Restaurant
Located in BF Homes in Paranaque, Nikumaru Japanese Restaurant aims to "offer and let their customers experience authentic Japanese food," offering fresh meats on top of other classic dishes such as ramen, salad, and tempura. Here, they serve Japanese rice koshihikari, which complements their distinct yakiniku flavors!
Also read: Nikumaru: Japanese Restaurant in BF Homes, Paranaque
Address: 209 Aguirre Ave. BF Homes, Parañaque City
Contact Details: 02-771-1169
Facebook: Nikumaru Japanese Restaurant
Do you know other restaurants that serve yakiniku? Share with us in the comments below!
Also read: 10 Fintastic Seafood Restaurants to Give a Go Around the Metro