Platina Celebrates Japanese Fare in Food Tasting Night
Before the much-awaited grand opening, Platina in Poblacion, Makati held a festive night of gathering for foodies, media, investors, and other guests to sample on their Japanese fare last Thursday, May 30.
A variety of Japanese eats from the different in-house food stalls were served and enjoyed by the crowd, plus overflowing drinks provided with great music and entertainment.
Dubbed as 'Modern Japanese Food Village,' Platina indeed takes you to a real gastronomic experience with its wide array of well-known and traditional Japanese dishes in store.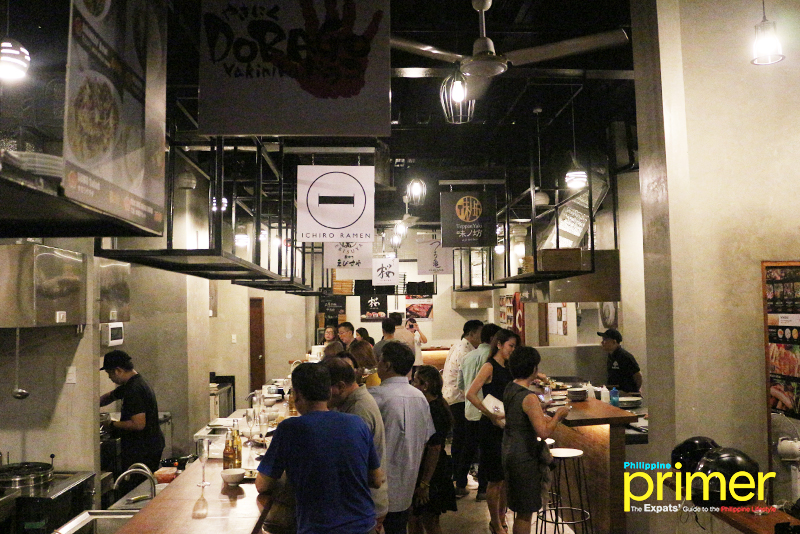 During the celebration, lucky guests indulged in Platina's 16 original specialties from Japan. They got to munch on eats like the tasty and incredibly tender grilled meat from DORAGO Yakiniku; generous bowls of Japanese noodles from Ichiro Ramen; sushi from SAKURA; Japanese deep-fried skewered meat and vegetables from Kushikatsu Ebisuya; Japanese dumplings from Wazami Gyoza; flavorful steaks from TeppanYaki Ajinobo; and, of course, original cocktails from Maduro Bar.
Other stalls that presented own signature dishes are Kari-Kari Curry, Pizzeria Di Baldi, Ramen Daruma, Pig Man, Kintaco, Kobe Beef Burger, Black Chicken Chips, Wine Public Stand, Matcha Monster, and Tsuru Kame Udon.
Present during the event was Foodies Table Inc. (FT Group) President and CEO Yoshito Aoki who gave a welcoming remark. He said that the management is pleased to present Platina's first-rate service and cuisine for a fun-filled dining experience to the booming downtown of Poblacion. He even mentioned that the FT Group aims to expand Japan's proud food culture to other parts of the country and, eventually, across the world.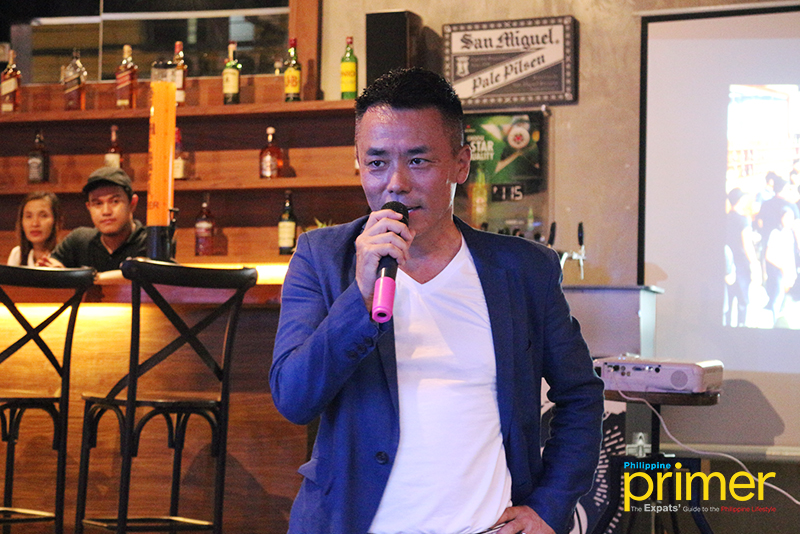 President and CEO Yoshito Aoki 
Platina Modern Japanese Village is an ongoing project of Foodies Table Inc.. It is still on their soft opening and expected to completely open soon. For more information, visit their website. Follow them on Facebook and Instagram.
Also read: Food Park Serving Japanese Eats Opening in Poblacion Soon