Miyazaki Gyu, a Luxury Wagyu Restaurant, to Open in BGC
Japan's luxury wagyu restaurant Miyazaki Gyu will open in Bonifacio Global City this July 2018! 
Inside Miyazaki Gyu 
The one-stop shop for authentic Japanese beef, Miyazaki Gyu, is opening in Bonifacio Global City in Taguig. Sourcing their beef from only the best farms in Miyazaki, Japan, Miyazaki Gyu seeks to introduce other authentic Japanese meals such as salad, steak, and sushi. This modern yet homey interior of this Japanese restaurant will be the new home of your favorite Japanese meats as they serve only the best for their guests.
Meat Sushi – Tenderloin and H Bone (Php 650)
Miyazaki Gyu's finest beef and meats are high-quality meats flown from Japan. To ensure the quality of these meats, they are measured by four elements. First is depending on the degree of marbling or the amount and distribution of fat to the meats, then the color of the meat, third is the firmness and its texture, and lastly, the color and quality of the fat content. All these qualities are what makes Miyazaki Gyu a go-to restaurant for quality meats. Every bite of their finest beef and meats are rich in flavor, and are outstanding in terms of quality.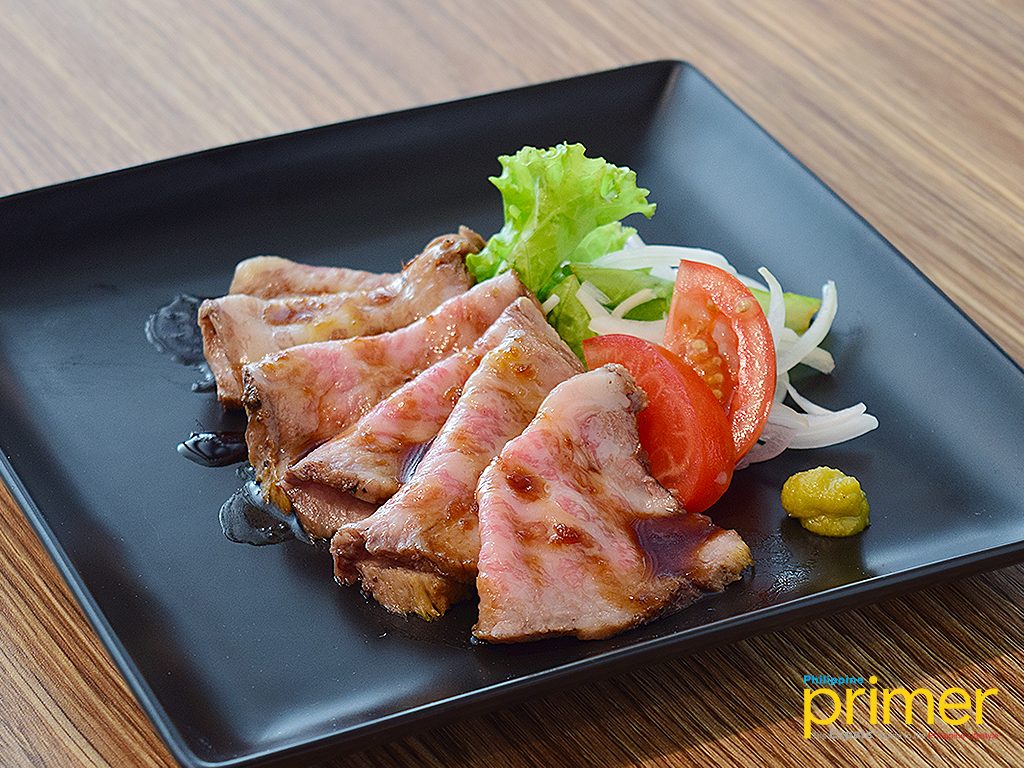 Roast Beef  (Php 900)
From Miyazaki's own ranch, one whole cow is carefully selected to prepare various meats, which you can enjoy in dishes such as Yakiniku, Shabu Shabu, Wagyu Sushi, Steak, Roast Beef, and more. The cocktail menu is shoulder roast steak. Miyazaki also has a meat shop, where they sell the same meat they use at the restaurant.  

Sukiyaki (Premier Php 1,800, Grand Php 2,200, Combination Php 2,000)
Mr. Kensuke Sakai, the executive chef at Miyazaki Gyu, (also the youngest contender in the TV program Iron Chef) opened his own restaurants like West Park Cafe and Nigiro which have branches in Singapore. As his latest venture, he is opening Miyazaki Gyu opening in Taguig this July.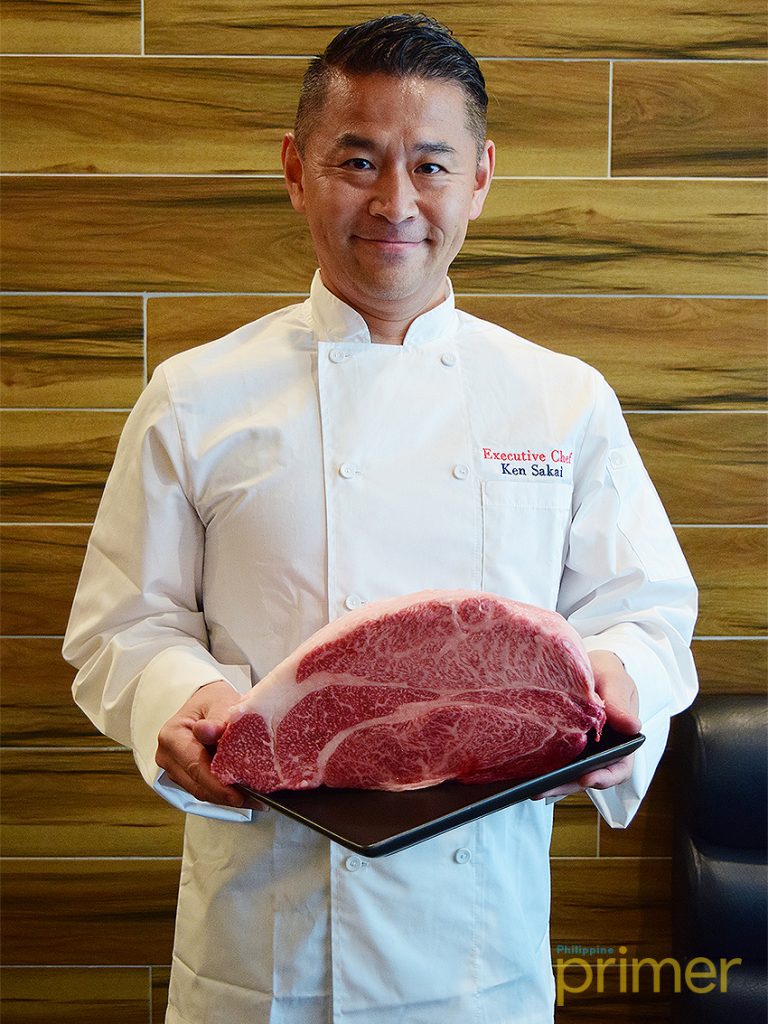 Mr. Kensuke Sakai the executive chef of Miyazaki Gyu holding a (Miyazaki Gyu Steak) Steak shoulder loin
Mark your calendars as Miyazaki Gyu will soon be opening this July. Grab a bite or even a plate full of your favorite meats at the Podium Level, One McKinley Place, 26th St., cor. 4th Ave., BGC, Taguig. They will be opening starting this July, from 11 AM to 4 PM and 6 PM to 1 AM.


For more information, you may contact them at 02-831-1006 or 0917-168-6673.
Also read: Miyazaki Gyu Is Now Open at One Mckinley Place BGC

Podium Level, One McKinley Place, 26th St., cor. 4th Ave., BGC, Taguig

11 AM to 4 PM and 6 PM to 1 AM