I'm Angus Steakhouse in Makati: Your Go-To Place for Your Next Steak Night
Whichever way you want your steak to be cooked, it's always a good choice to have it here at I'm Angus Steakhouse in Yakal, Makati City.
I'm Angus Steakhouse promises a stylish dining experience for every food-lover out there. Guests are able to see their dishes cooked through the clear glass panel to the window, assuring them that they are served with nothing but the best and the freshest food choices there is.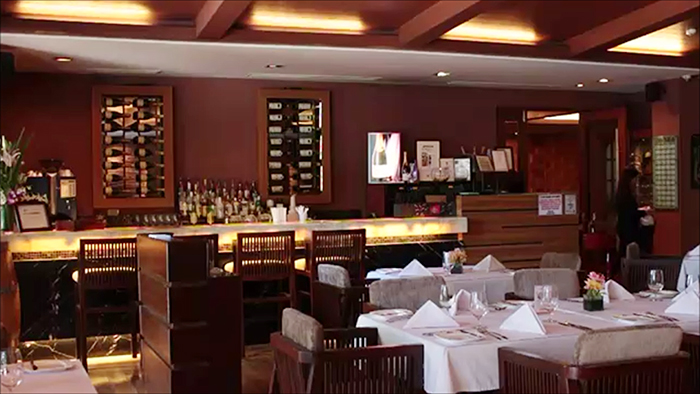 Interior
With different kinds of meat and seafood available in this prime steakhouse, everyone gets to indulge themselves in the finest meat they could have. As their steaks are served and paired with innovative side dishes and desserts, everyone gets to enjoy a whole new steak experience that will surely get them coming back for more.
One of the must-try dishes in this steakhouse is the Barbecue Baby Back Rib Slab (Php 835), well-seasoned pork rib which is perfectly-grilled and served with a side of chopped tomato and cucumber.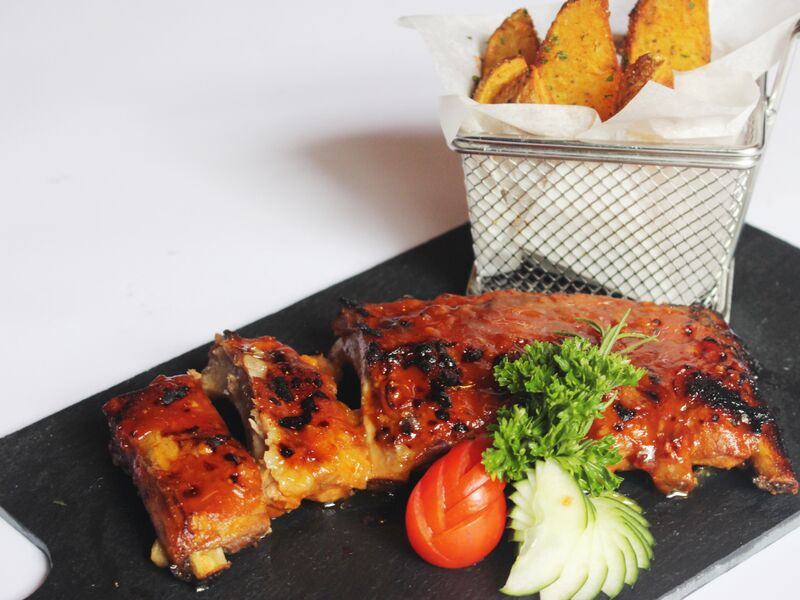 Barbecue Baby Back Rib Slab (Php 835)
Another crowd favorite is the US-Duroc Pork Chop (Php 1,165), grilled Duroc Pork which comes from the tasty part of the rib. This hearty dish was even more savory because of its added spices, herbs and flavors.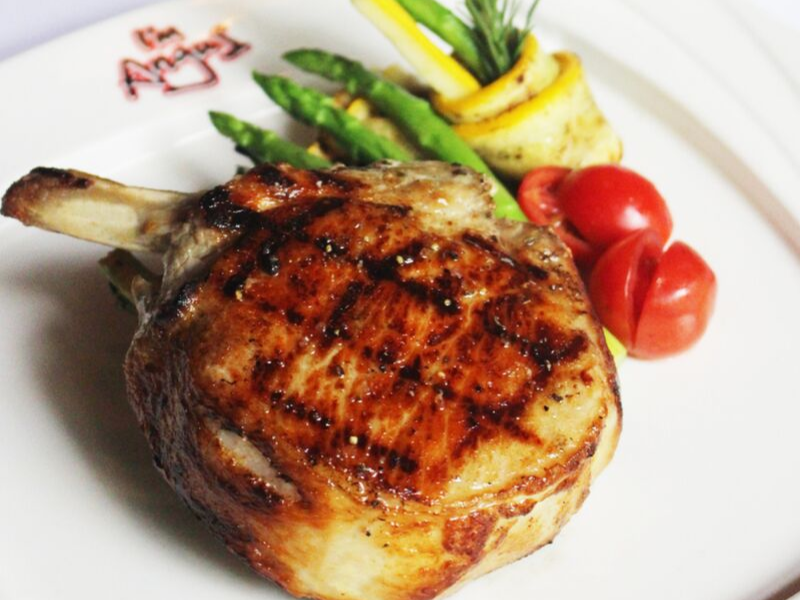 US-Duroc Pork Chop (Php 1,165)
I'm Angus Steak House is truly the perfect place to celebrate life's special occasion, especially for romantic dinner dates. Its sophisticated interior and lovely ambiance is definitely a top choice for special steak night, paired with their selection of fine wines to cap off the night.
Finding a good place to celebrate Valentines with steak and wine? Head now at the Prime Steakhouse: I'm Angus Steak House in Yakal, Makati.

7431 Yakal St. San Antonio Village, Makati City

11:00 am- 3:00 pm, 5:00 pm to 11:00 pm

dining_at_yakal@werdenberg.com