SEADS in Panglao, Bohol Fuses Organic Ingredients with Seafood Flavors for a Healthy Treat
SEADS in Panglao, Bohol Fuses Organic Ingredients with Seafood Flavors for a Healthy Treat
When on the beautiful island of Panglao, it will be a shame not to try the freshest seafood in the healthiest way you can.  
If you are looking for a combination of healthy, organic food and fresh plates of seafood, try North Zen Villa's very own SEADS– giving you the taste of the sea brushing it up with some of the most nutritious farm-to-table ingredients in Bohol.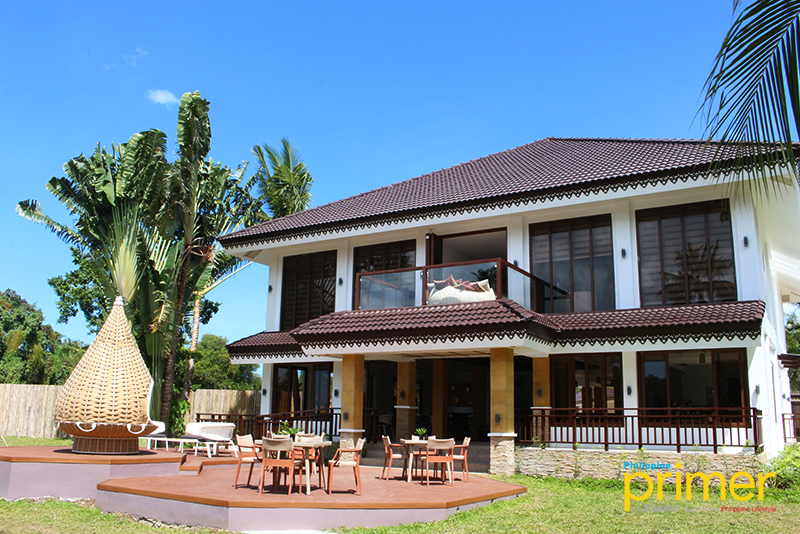 SEADS has a fresh vibe, taking the design of North Zen's artfully crafted villas with its Callado pattern.
SEADS, which aptly came from the fusion of SEA + SEEDS, welcomes walk-in guests who would like to try their healthy menu.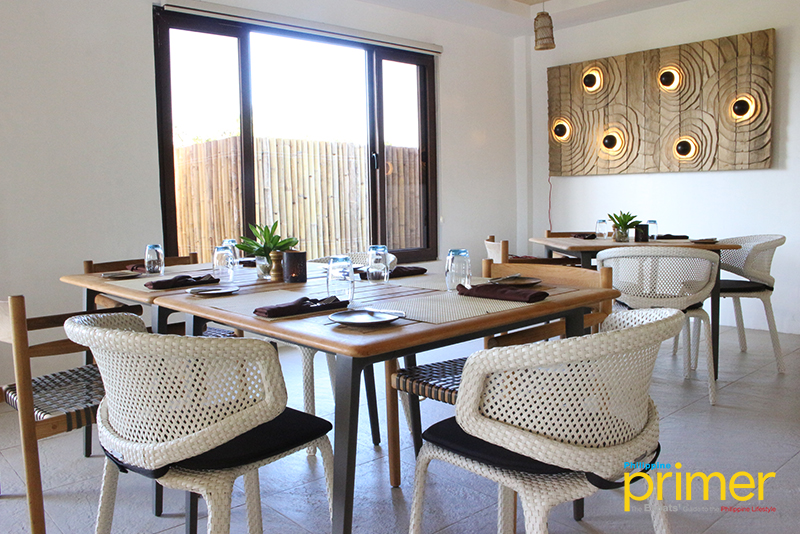 Inside SEADS, you'll still see touches of Filipino heritage with chairs designed to look like handwoven mats.
To start off, try SEADS' light serving of their Crispy Almond Curry Calamari to set off your palate for the rest of the meal. These squid calamari are infused with curry and are deep fried to a crispy almond batter, best dipped on to a tomato mango chutney.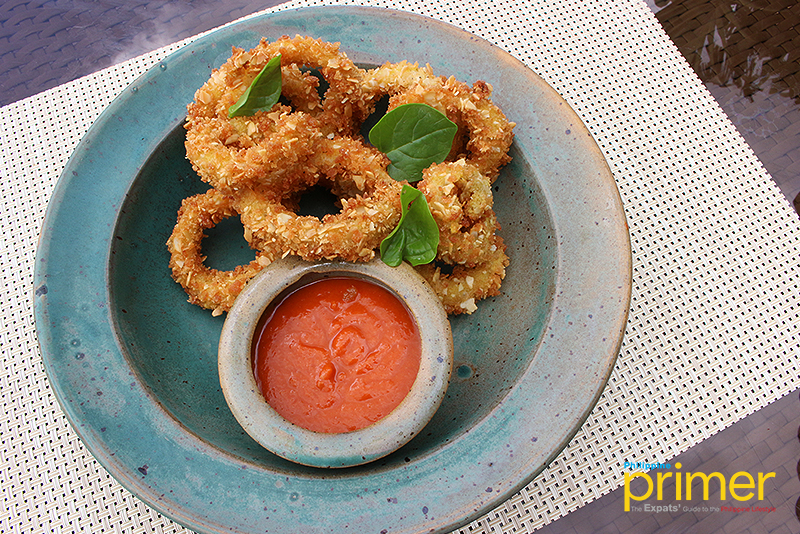 Crispy Almond Curry Calamari (Php 395)
Once you have started, try their Grilled Salmon Steak with roasted vegetables and mashed sweet potato on the side. This ensemble brings about a fresh tang coming from the salmon with its pink, juicy meat drenched in a barbecue-like sauce, complemented by the sweetness of the mashed yam on the side.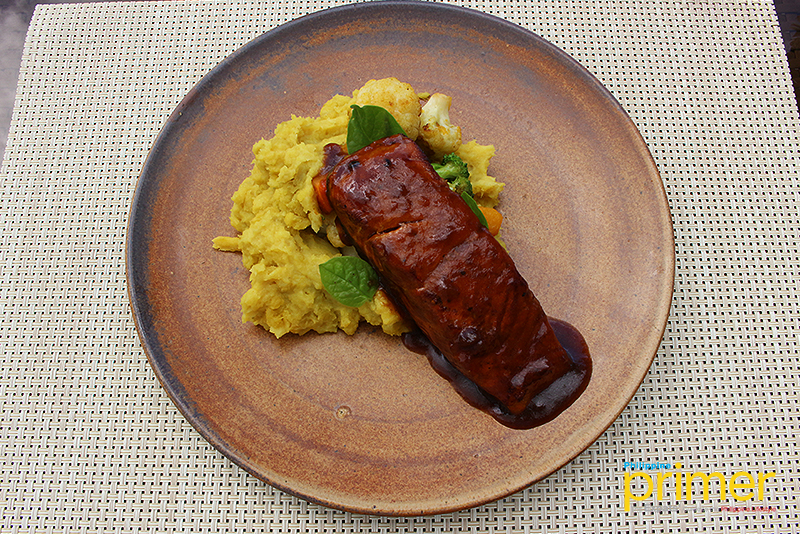 Grilled Salmon Steak (Php 795)
For those who have taken a liking to chicken, you might want to try their french-cut Roast Lemongrass Chicken served with mashed potato and roasted vegetables. Marinated as the chicken is in lemongrass, a slight citrusy aroma can be had out of the combo.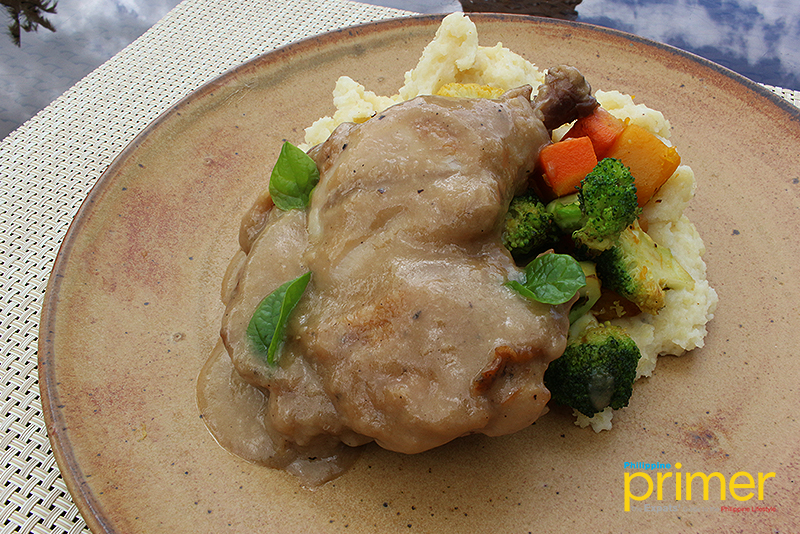 Roast Lemongrass Chicken (Php 480)
Their homegrown prawns also take the center stage with Baked Prawns served with charred snow peas and tomato rice pilaf, easily resembling a sweet, spicy, and slightly sour Jambalaya.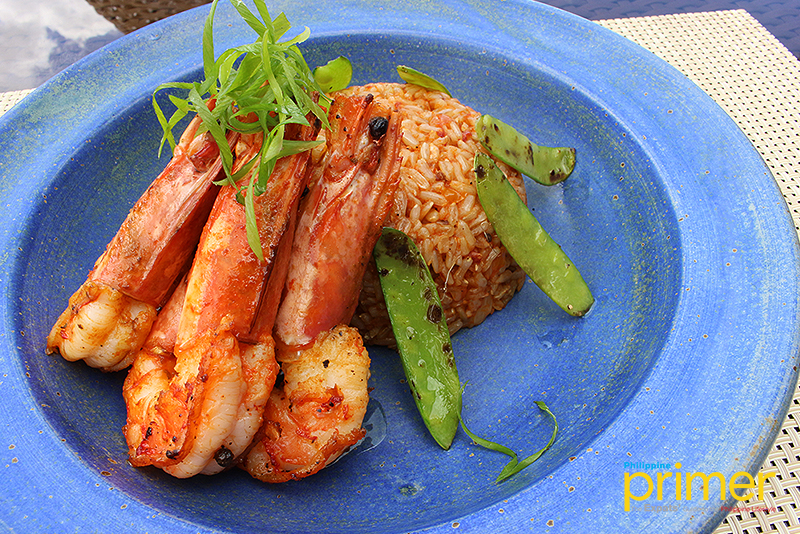 Baked Prawns (Php 580)
Pair all these with SEADS' most-recommended Healthy Blends– a sure-fire must-try for the health buffs on the island! With this, we recommend their organic Pineapple Spinach, their sweet Apple-Carrot blend, and their healthy glass of Cherry Cabbage!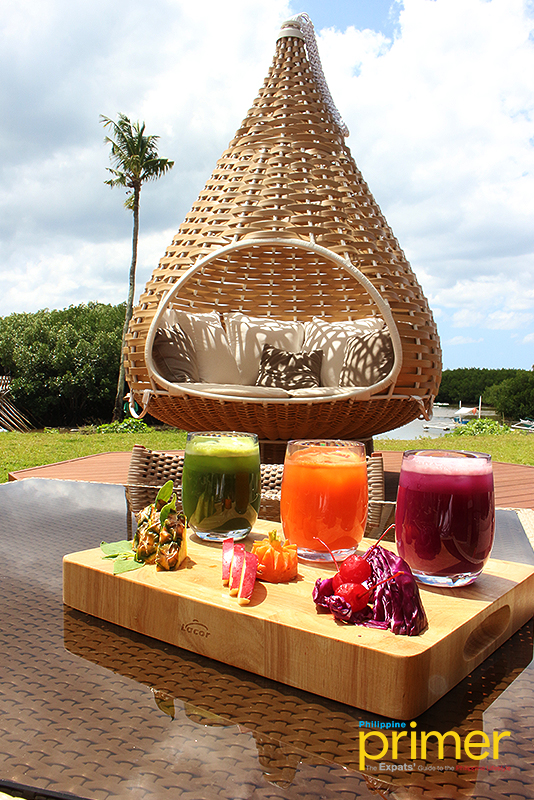 Healthy Blends (Php 210 each beverage). From left to right: Pineapple Spinach, Apple-Carrot, Cherry Cabbage
So, for a tour to the healthy, organic side of Panglao Island, do not miss North Zen Villa's SEADS at Brgy. Doljo for a treat you don't want to miss!
How to get here:
By private car: From the new Bohol-Panglao International Airport, take the Dauis Panglao Road. From here, turn to Panglao Island Circumferential Road and go straight to Brgy. Doljo where you'll see North Zen Villas' mark on the road.
By public transport: From any of your hotel in Panglao, Island, request for the front desk to contact a third-party tricycle ride to North Zen Villas. One tricycle ride costs Php 400 to SEADS.
---
This first appeared in Philippine Primer Japanese Magazine's April 2019 issue.
Written by Chin Sanigan
Store Information
North Zen Villas, Brgy. Doljo, Panglao Island, Bohol
038-502-8453 / 038-501-3086
6 am to 10 pm
Restaurant Menu
You can scroll the image left and right.