Grand Castella: Home of Taiwan's Fluffiest and Jiggliest Sponge Cake
2019 is progressing to be truly a wonderful year for foodies as more and more internationally popular restaurants are being brought to the Philippine shores.
In fact, one of Taiwan's best sponge cakes has recently opened its first Manila branch in Eastwood Mall in Quezon City.
Meet Grand Castella—your next go-to spot for the softest, fluffiest, and jiggliest sponge cake in the Metro.
Although a Taiwanese brand, castella cake is originally from Japan. Its name was derived from the Portuguese term "Pao de Castela" which means "bread from the Castille" which makes sense as it was brought to land by the Portuguese back in the 16th century.
Master Baker Tai-Cheng Lu then adapted the Japanese castella (also known as kasutera) and made his own fluffier version in Old Tamsui, Taiwan. Thus, marking the beginning of the famous Grand Castella.
The brand has quickly gained popularity across Asia, establishing several branches in South Korea, China, Vietnam, Singapore, Malaysia, and just recently—the Philippines.
Grand Castella introduced to the Philippines its famous sponge cakes available in three variants, all equally mouthwatering.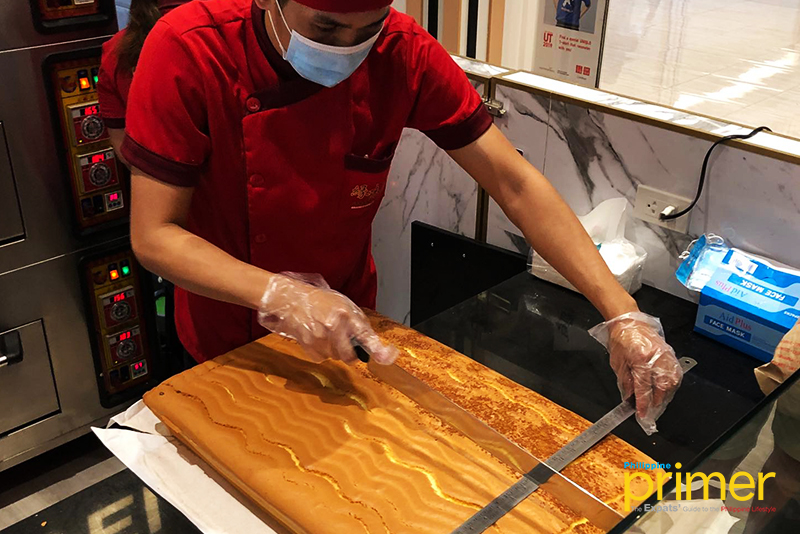 Despite being classic and traditional, the Original Castella (Php 240) lets you experience a truly soft and fluffy sponge cake that melts in your mouth almost immediately.
Now take that wonderful original castella experience and fill it with layers of melted cheddar cheese and you have the Cheese Castella (Php 280)—the perfect comfort food for cheese lovers out there!
We had this for breakfast earlier, what's good for merienda later?Visit us at Eastwood Mall G/F and try the original Taiwanese Sponge Cake. 😋
They also offer Floss Castella (Php 290), layers of flavorful pork floss sandwiched between the OG sponge cake. A true win-win combination!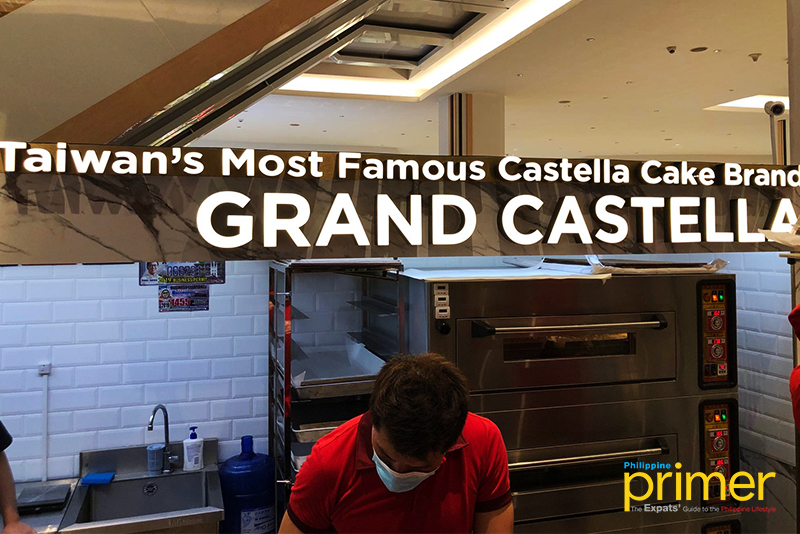 If you want to experience the Grand Castella sponge cakes yourself, you may visit them at the Ground Level of Eastwood Mall in Quezon City.
How to get here:
Via C-5 Road: Turn right to Orchard Road in Bagumbayan, Quezon City. Continue on to Eastwood Ave and head on to Eastwood Mall. The Grand Castella is on the ground level.
General Information
G/F Eastwood Mall, 116 Orchard Rd., Bagumbayan, Quezon City
0966-997-8432
Restaurant Menu
You can scroll the image left and right.