Tilde Hand Craft Cafe in Makati: Coffee, Food, and Discovery
Tilde Hand Craft Cafe along Matilde Street in Makati serves as a convenient refuge from the nearby bustling shopping center. Just a ten-minute walk from Rockwell Center, this neighborly cafe is near enough for you to crash after shopping or a business meeting. It is also far enough for the cafe to have its own stand-out character as a place for discovery and recovery that is unique from other city cafes.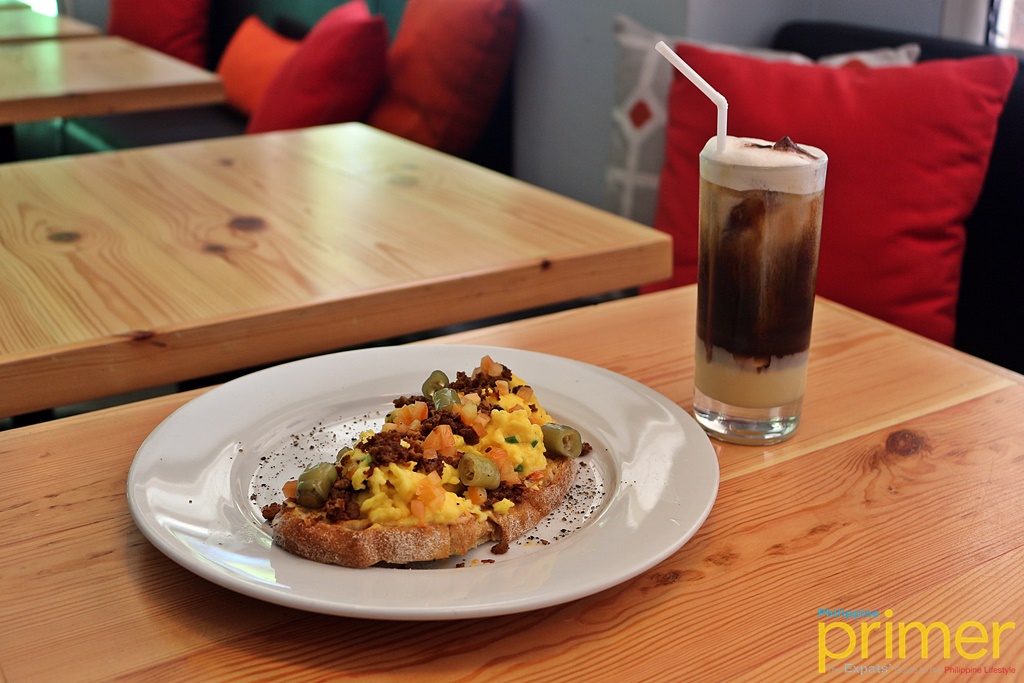 Gourmet sandwiches go perfectly well with handcrafted coffee at Tilde Hand Craft Cafe.
Tilde Hand Craft Cafe is all about novelty and discovery, from the moment you first step into the cafe up to when you check their menu and get your first bite of their food or a sip of their coffee.
The owners love to experiment with food, producing amazing dishes that are delicious but not difficult to interpret. That said, patrons can find their menu getting a few changes every now and then.
Tilde is also one of those local cafes that champion local coffee. Their coffee, organically grown and handpicked, is solely sourced from the farm of Bukidnon tribespeople in Mindanao. Most of the ingredients they use for their food also come from local suppliers.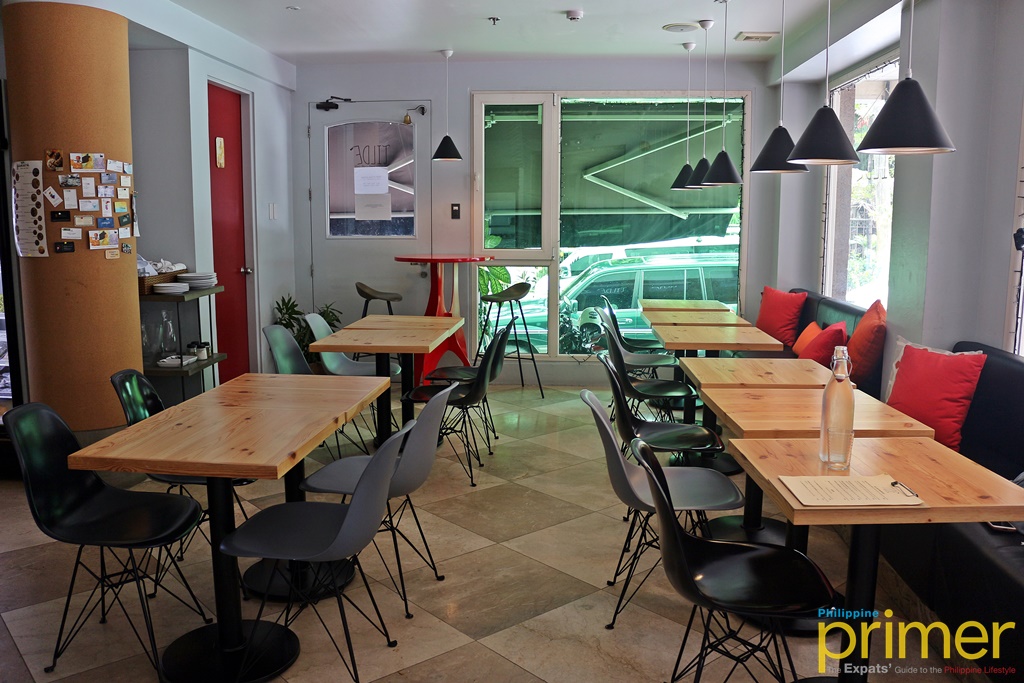 The place itself feels vibrant, snug and laidback because of the daylighting and plants that adorn the place, plus the abundance of pillows on the couches.
If you're looking for grub that is filling but not guilt-inducing, give their sandwiches a try. Tilde Cafe uses homemade sourdough that is naturally fermented and perhaps the healthiest bread option there is! Walnut and cranberry flavors are also up for grabs.
For more bread options, however, there is the Babka that you could try with its crumb resembling chocolate swirls when sliced. It is most recommended for those with a penchant for sweet breads!
Tilde also makes gluten-free bread, making the cafe an ideal place for even those who have allergies to wheat.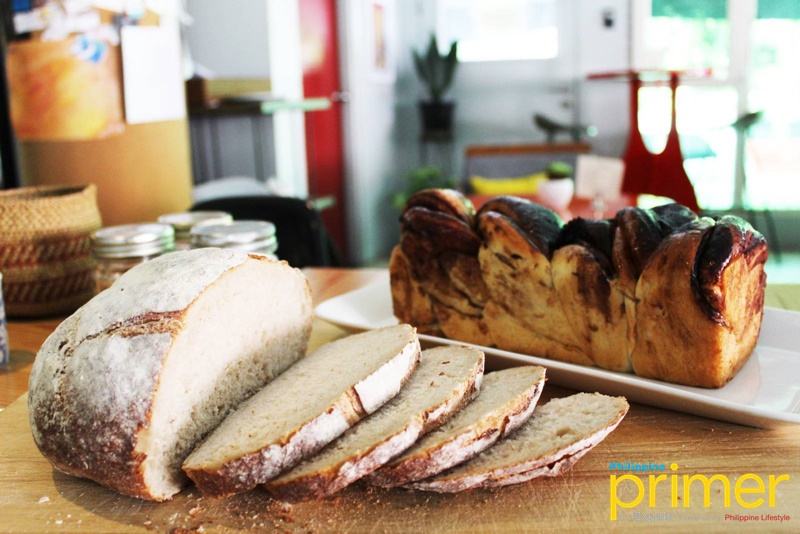 Sourdough Loaf (Php 245) and Babka (Php 250)
For dessert, Tilde Cafe offers homemade cakes and pastries that are thoughtfully made to be enjoyable and healthy at the same time. Their light and creamy Carrot Cheesecake consists of two cake favorites in one confection. Rich and creamy New York cheesecake is sandwiched between fluffy carrot cake and is topped with cream cheese frosting.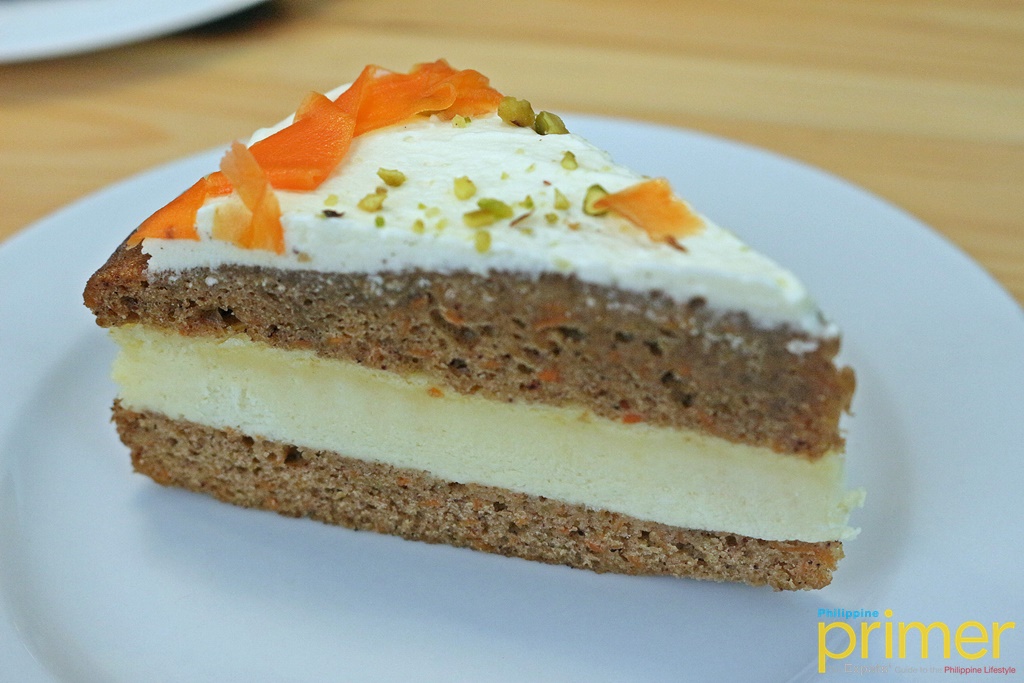 Carrot Cheesecake (Php 1, 400 – whole; Php 200 – slice)
Their Pistachio Sans Rival is made with homemade pistachio cream and is generously sprinkled with toasted pistachios on the outer coating, producing a rich, nutty, and creamy delight.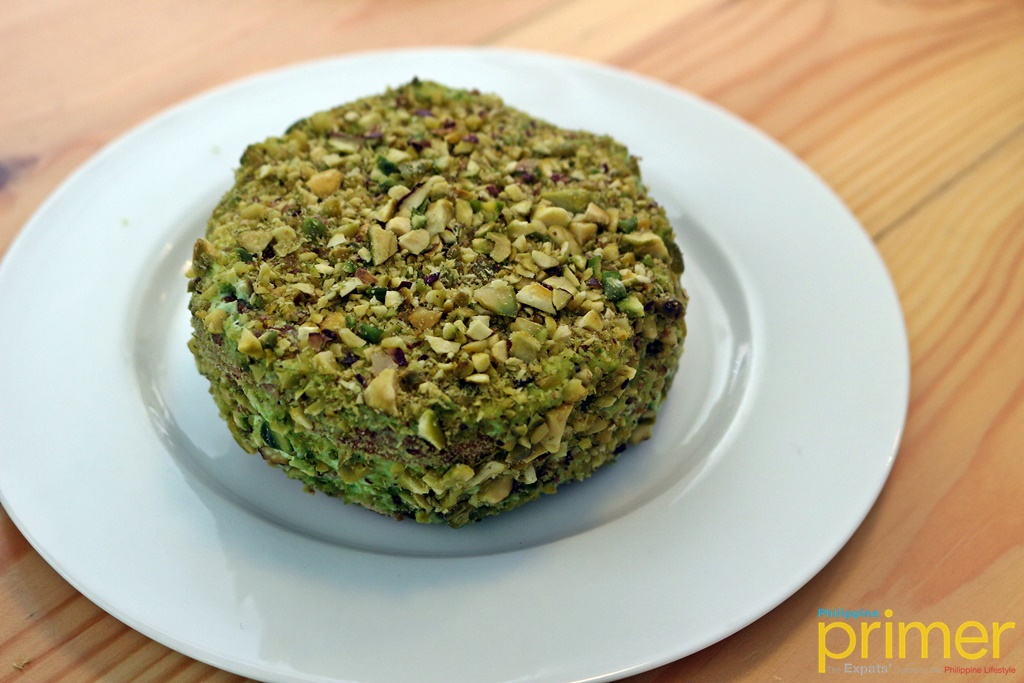 Pistachio Sans Rival (Php 1,600 – whole; Php 280 – slice) 
Of course, you can't be in a "handcraft cafe" without a specially hand-crafted coffee like Vietnamese Iced Coffee, which uses 100% Filipino coffee to create an enjoyable Vietnamese-style coffee drink. If you're on the go but in need of a good energy boost, have your coffee with an Energy Cookie which, despite having lots of nuts and oats, is surprisingly chewy and easy to eat.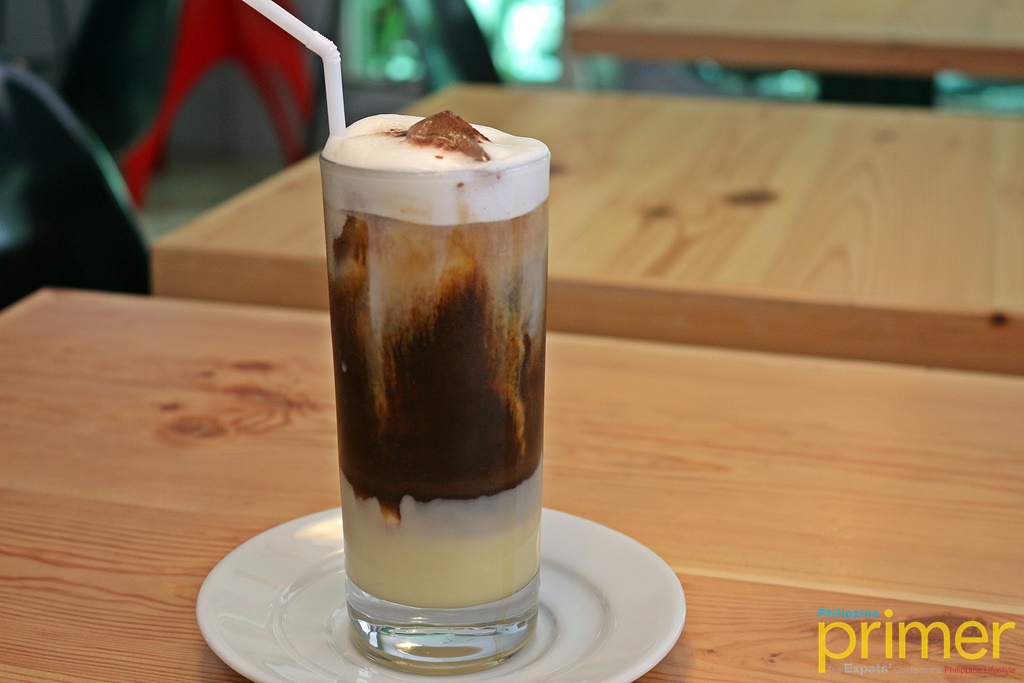 Vietnamese Iced Coffee (Php 195)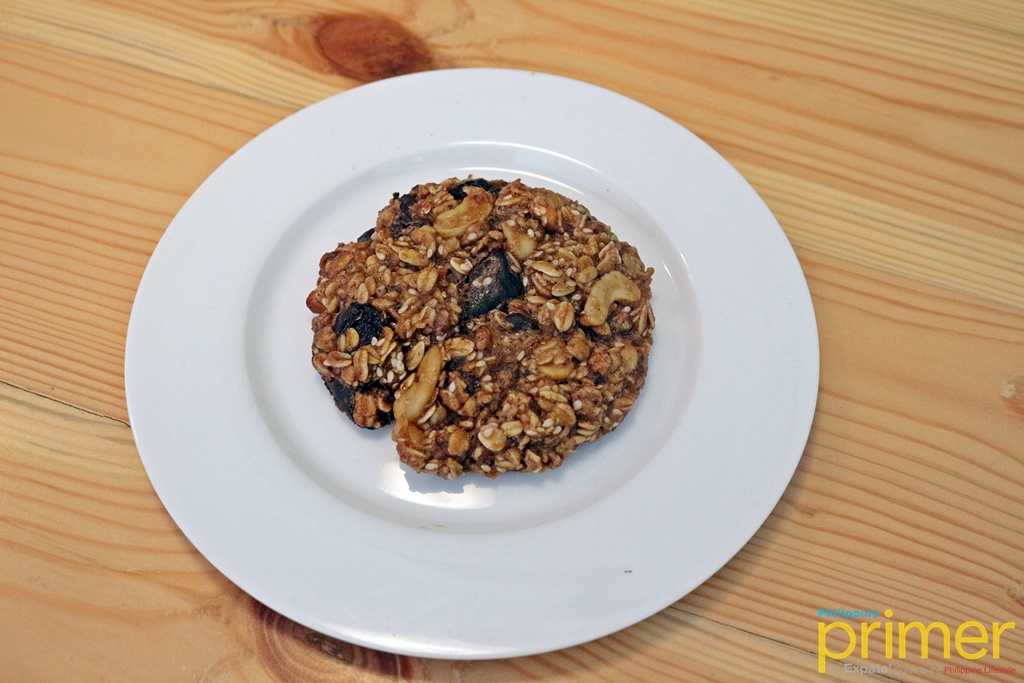 Energy Cookie (Php 90) made with nuts, cashew, raisins, sesame seeds, and chocolate chunks.
When you spend time at Tilde Hand Craft Cafe, you might also notice shelves of adorable jars of cookies and condiments, which are also worth checking out and taking some home. Their cookie jars are inspired by Filipino staple snacks and ingredients like the Champorado Cookies and Salabat Cookies which use only pure ginger.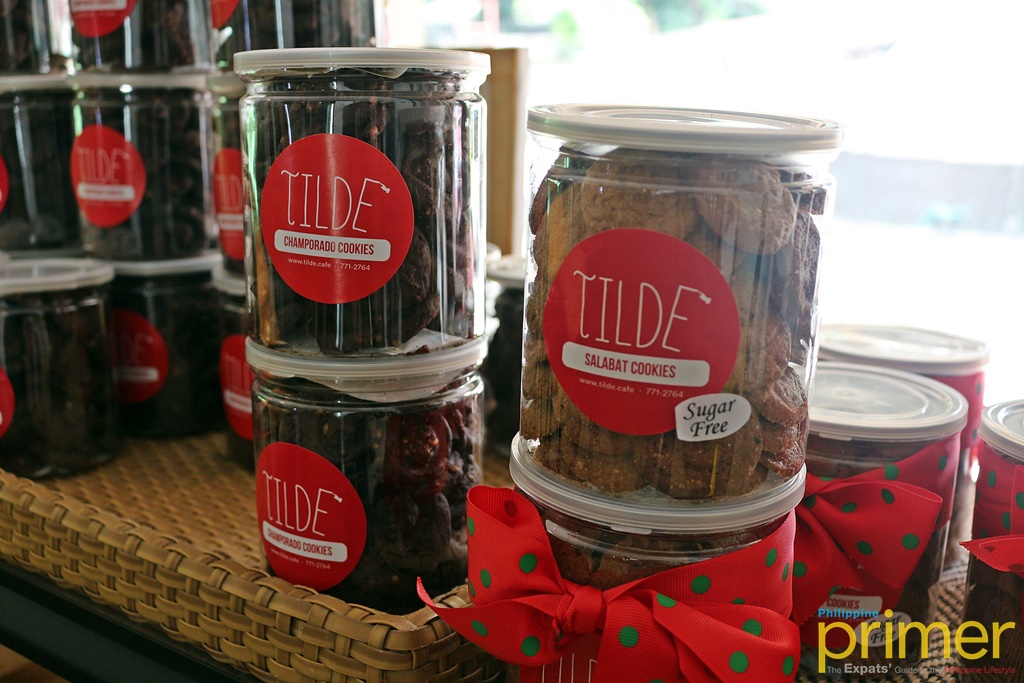 Tilde also offers "heat & eat" meat selections by Gustare Kitchen, a commissary also managed by one of the owners, which promises convenient memorable dishes that on-the-go people can easily make at home.
---
Written by Rizelle "Rei" Leano

5417 Matilde St. cor. Gen. Luna St., Poblacion, Makati City

7 a.m. to 6 p.m. (Mon. to Sat.)