Press Café in Rockwell Center is the Bibliophile's Haven
When there are books, there should be coffee, and thus Press Café was born!
The idea to open their own café complete with meals, cookies, and pastries came easy for the Fully Booked bookstore in Power Plant Mall at Rockwell, Makati. With or without a book to read, everyone is welcome at the Press Café.
Get a Cappucino (Php 130) or even their Pistachio Sansrival (Php 180) for dessert or just a short stay. You'll find that their crumbly dacquoise pistachio custard melts in the mouth and full of the nutty flavor.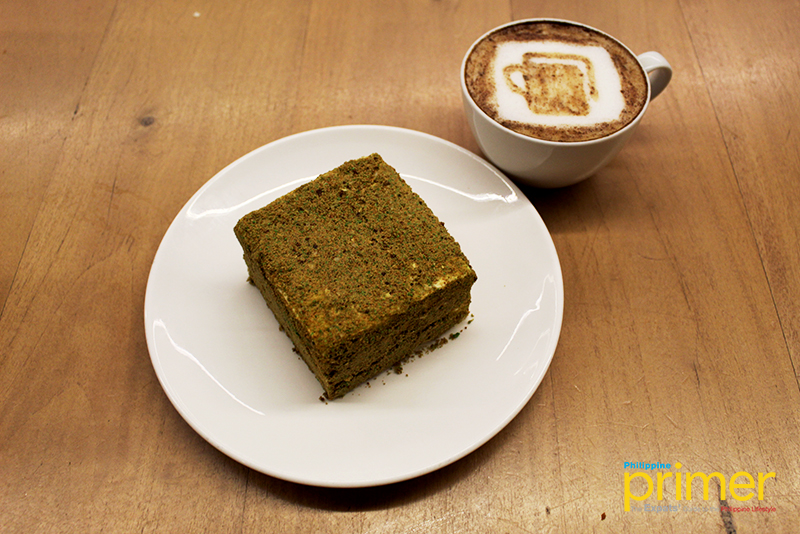 Pistachio Sansrival (Php 180) and the Cappucino (Php 130) pair well for that short stay in Press Café at Rockwell Center
It's so easy to get comfortable at the Press Cafe after buying the latest of your favorite book series at Fully Booked.
They offer comfort food, sandwiches, and coffee to delight you while diving into the world of literature. Or, pick up a book from one of their unique shelves, and encounter a new genre!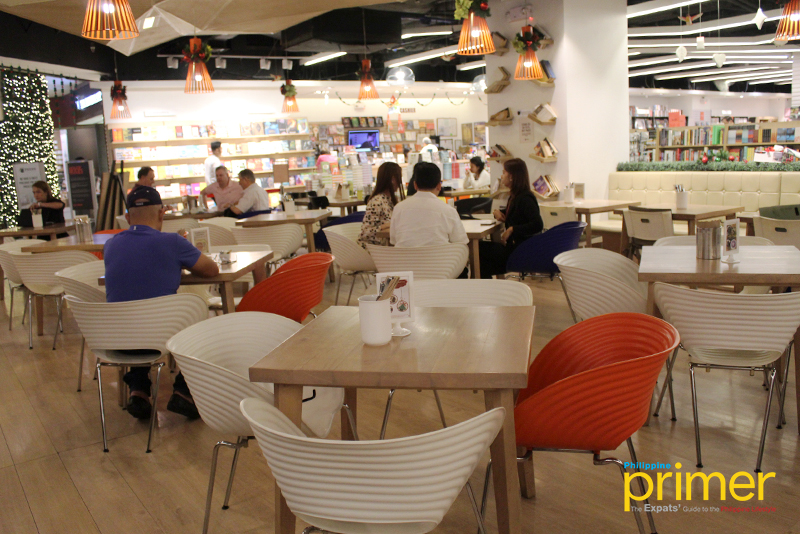 Right inside Fully Booked sits Press Café that's ready to welcome book lovers for lunch, dinner, or a simple short stay
For fellow bibliophiles, a bestseller is Press Café's Chicken Roulade (Php 320) made with grilled chicken, cucumber, and lettuce in a nice tortilla wrap. It's best enjoyed with their balsamic and honey mustard sauce, which makes this unique sandwich extra enticing!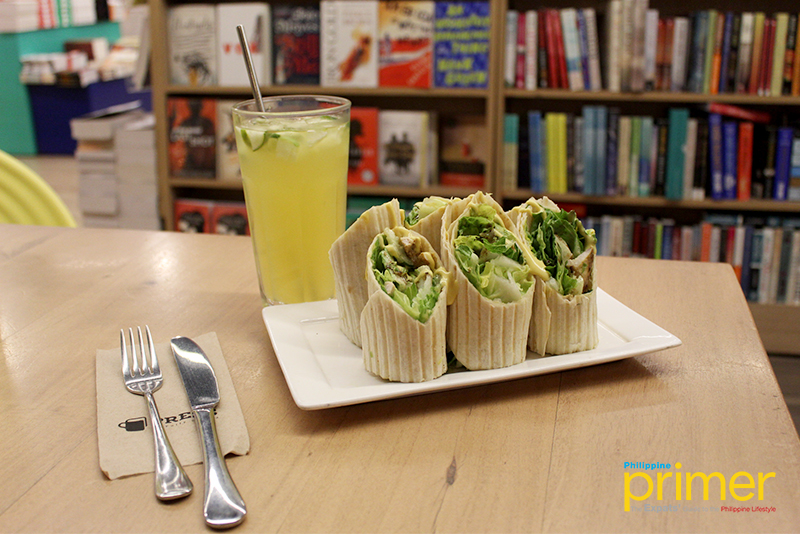 Chicken Roulade (Php 320) is a finger food that's perfect for those who are engrossed in their reading! Enjoy it with the Press Punch (Php 140)
Press Café offers many appetizers and to try them all, order the Supreme Sampler (Php 250 solo / Php 600 share), which includes chicken lollipops, onion rings, celery sticks, shoestring fries, potato wedges, and their own Pressadillas.
Enjoy on your own or with your book club–the sampler has all the favorites!
The Supreme Sampler (Php 250 solo / Php 600 share) is Press Café's way to entice you to get the whole order of the appetizer, and it works! Wash it down with the Berry Iced Tea (Php 120)
There are no power sockets around the café as it is a place to crack open a book, so why not stay a while and enjoy their Classic Pot Roast (Php 520)?
A beef that took its time to roast with mashed potatoes and vegetables on the side is a great meal to pair with that novel you are trying to finish!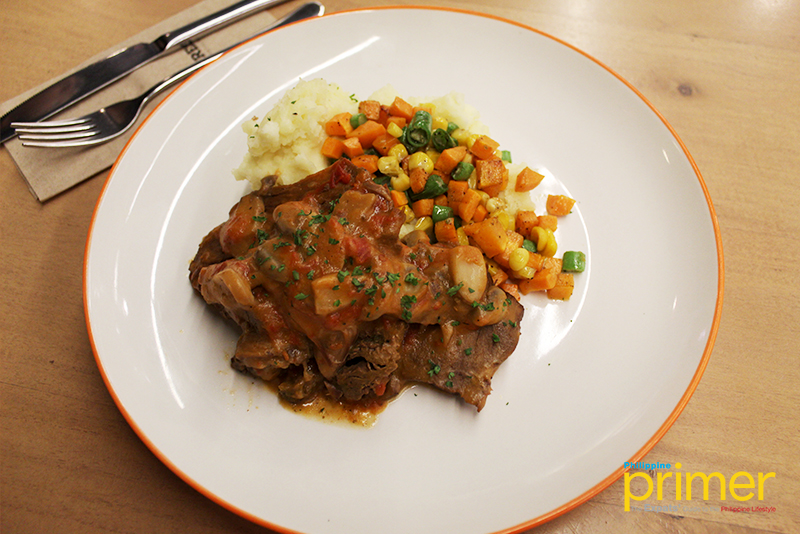 The Classic Pot Roast (Php 520) made with a slow-roast beef, making it soft and tender that it almost seems to melt in the mouth!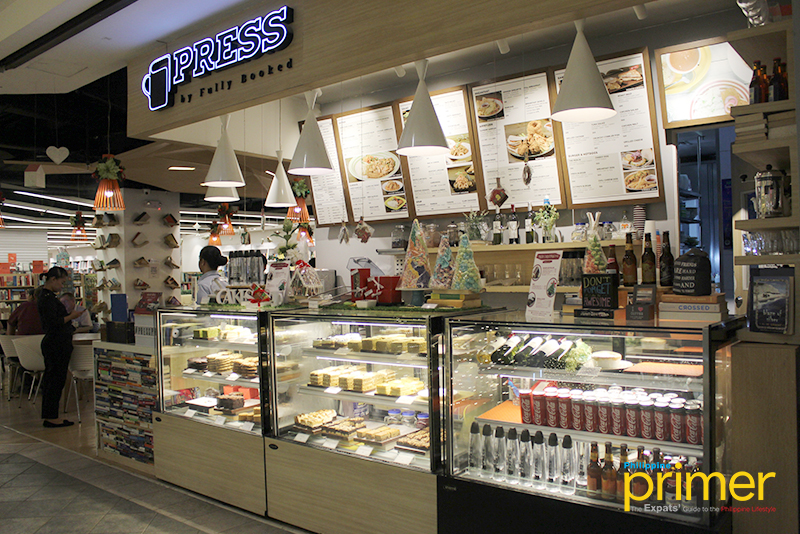 Don't be shy, the books won't bite. Let Press Café by Fully Booked pair your book with a hearty meal.
Press Café by Fully Booked is located on the third floor of The Powerplant Mall at Rockwell Center, Makati.
The cozy, quiet atmosphere along with the books surrounding it makes this café the perfect haven for bibliophiles. Bring your book or enjoy one from their collection, and let them lead you to a new experience!

3/F The Powerplant Mall, Rockwell Center, Lopez Drive, Makati

Monday to Thursday 11 a.m.-9 p.m. / Friday 11 a.m.-10 p.m. / Saturday 10 a.m.-10 p.m. / Sunday 10 a.m.-9p.m.

press@fullybookedonline.com