Matcha Stand Maiko in Yurakucho, Tokyo: The Shop That Will Convert Non-Matcha Lovers
Japan is the cradle of many amazing world-famous food and flavors, and matcha is one of them. So it is not surprising to find many homegrown cafés that serve this fine Japanese tea.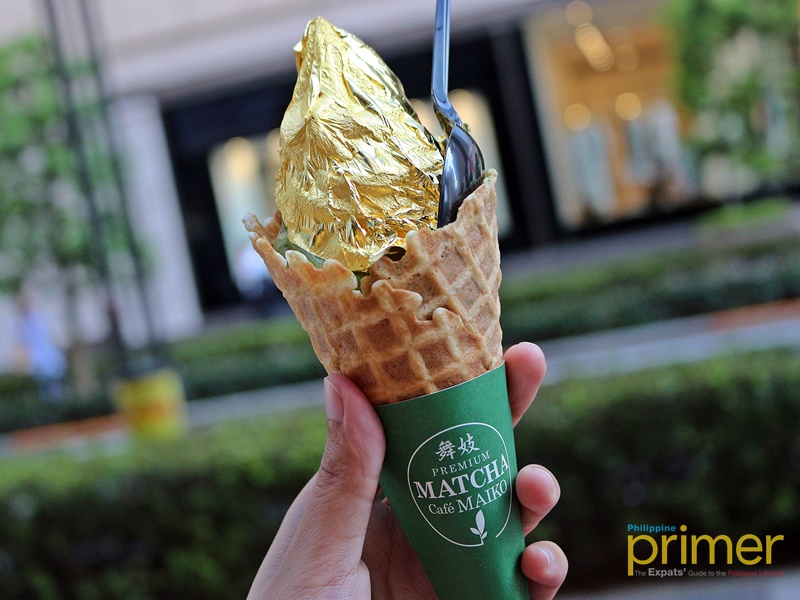 Amid local cafés and tea shops in Tokyo, Matcha Stand Maiko is an unusual matcha shop that is called authentic but did not originate in Japan. Instead, it was born in Hawaii. A Japanese-owned business, Matcha Stand Maiko was first launched in Waikiki, Hawaii in 2016, and then opened in various parts of the USA before finding its way back home to Japan. Its first branch in Japan was opened at Yurakucho in Chiyoda, Tokyo, earlier in 2018.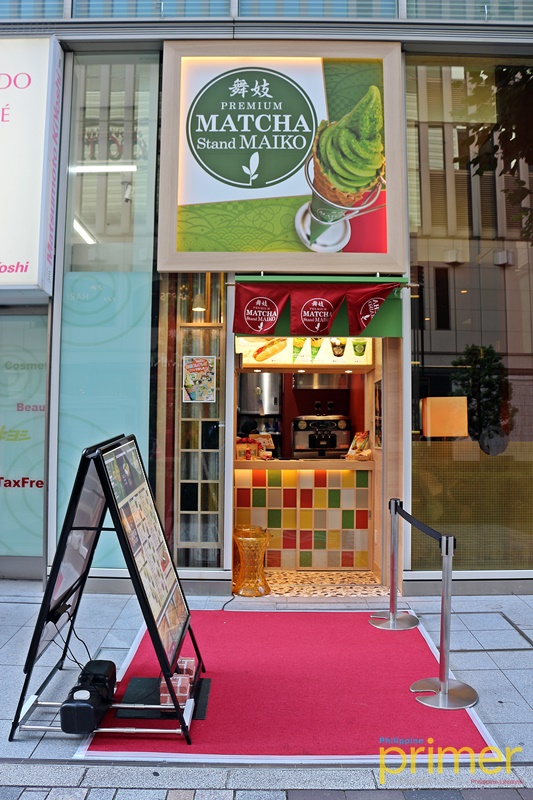 It is about as authentic as it gets because it uses matcha from Uji in Kyoto, the birthplace of matcha which remains to be the bearer of the finest grade of matcha. Matcha Stand Maiko quickly grew a following in Hawaii, and their matcha offerings are proven to be worthy of the hype when it won the Best Matcha Dessert in the Best of Honolulu 2017 by Honolulu Magazine, where the magazine especially put the spotlight on the Maiko Special.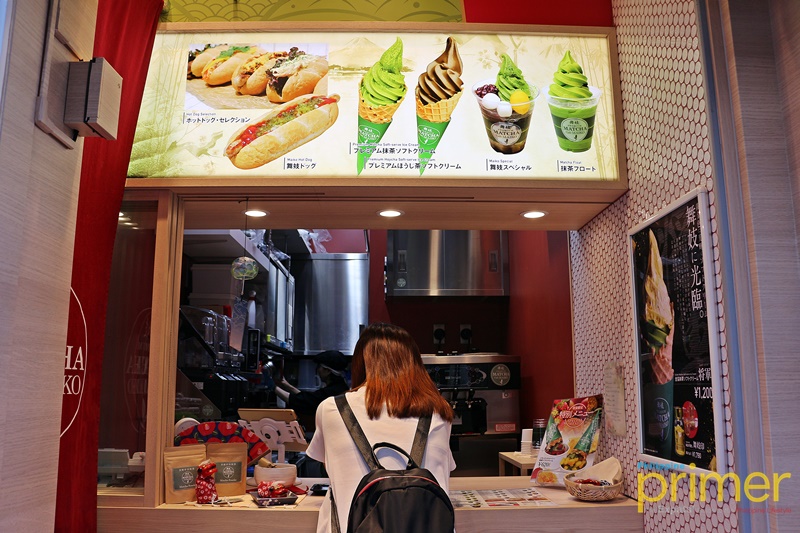 For a not-so fan of matcha, I could appreciate—and even enjoy—the matcha offerings of this small, bright green matcha stand in the midst of a big shopping complex in Yurakucho. Their Maiko Special is really something—perhaps it's the variety of ingredients that helps you get introduced to the goodness of matcha as a dessert.
Maiko Special is a luscious dessert cup made up of matcha chiffon cake, chewy Kanten jelly, shiratama mochi, sweet water chestnuts, corn flakes, and red bean paste, topped with creamy matcha soft serve. It seems all these ingredients have been thoughtfully chosen to complement matcha. The sweetness and chewy texture of the jelly, water chestnuts, and red bean paste somewhat help the potency of matcha be more approachable, and the chewy and crunchy texture of the mochi, jelly, and cornflakes add more fun.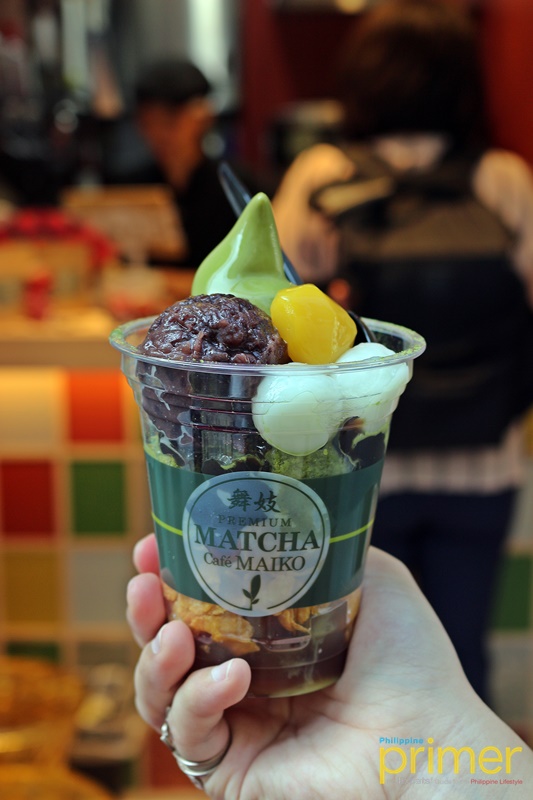 Maiko Special (¥1,060 medium; ¥1,330 large)
Matcha Stand Maiko's homemade matcha by itself deserves pure appreciation. It is quite approachable, the flavor is solid but not intimidating—the bitterness, which I think is what pushes most people back, is subtle and the aroma very inviting. Their Golden Matcha Soft-Serve Ice Cream is a must-try, a matcha soft-serve dressed in the pure majesty of a gold leaf.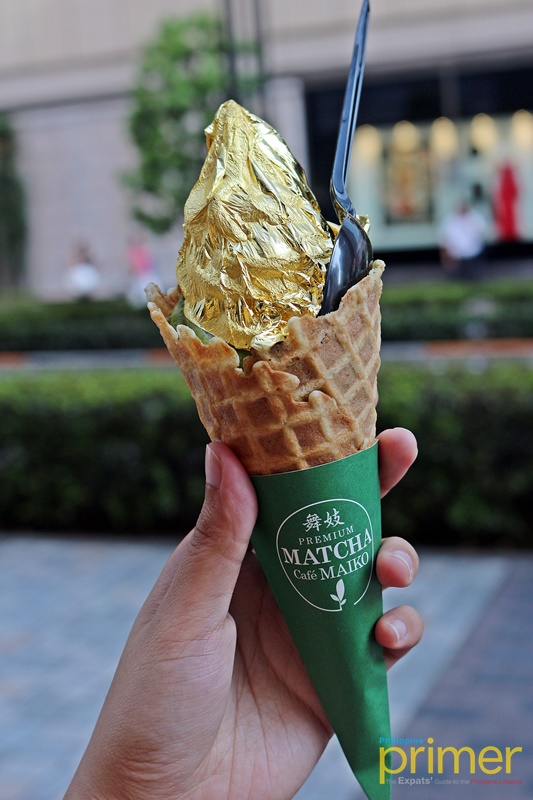 Golden Matcha Soft-Serve Ice Cream (¥1,200)
Another way to purely appreciate their matcha is through the Matcha Float, made with iced matcha tea, matcha soft-serve and sprinkled with matcha powder.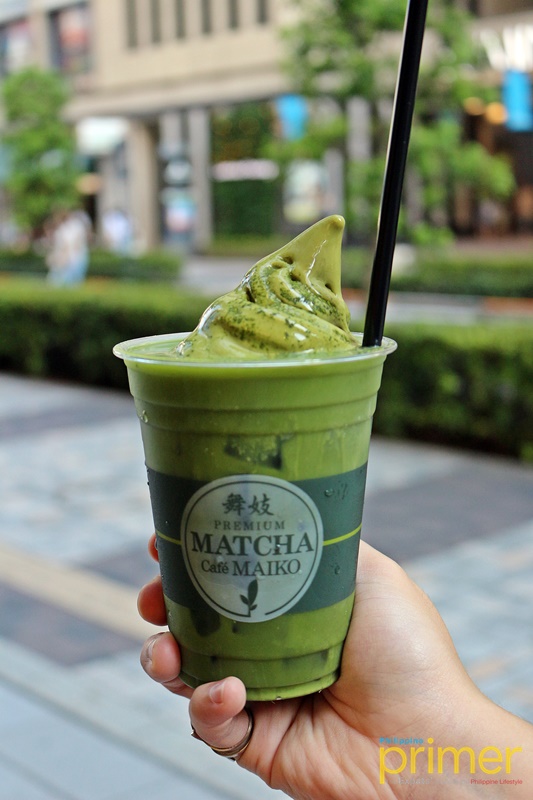 Matcha Float (¥790)
Matcha Stand Maiko is a small matcha stand with a huge selection of matcha drinks and desserts, from floats, frappes, and lattes to kokuto (brown sugar) jelly drinks. They also have a few hojicha drinks. Hojicha is a kind of roasted green tea with low caffeine content.
How to get there
• Matcha Stand Maiko is at YURAKUCHO ITOCiA, only a 1-2 minute walk from Yurakucho Station.
• From Tokyo Station, Yurakucho Station is only one stop away via the Yamanote Line.
• From Shibuya Station, it takes about 22 minutes via the Yamanote Line. Yurakucho is the 9th stop.
---
Written by Rei Leaño
This first appeared in Philippine Primer English magazine's Vol. 31 – October issue. 
Store Information
1/F YURAKUCHO ITOCiA, 2-7-1 Yurakucho, Chiyoda-ku, Tokyo
+813-6259-1977
12 pm to 7 pm
cash