Classic Confections: Chef Baba's Sweet Menu for the Sweet Tooth
Update: All Classic Confections shops have permanently closed. However, all Nono's: Comfort Food Done Right branches in UP Town Center in Quezon City, The Podium in Mandaluyong, and Three Central in Makati, carries Chef Baba's Classic Confections in their menu.
Also Read: Nono's in Makati: A Haven of Comfort Food from Childhood Memories
As the popular saying goes, "Money can't buy happiness, but it can buy cake and that's kind of the same thing."
Almost everyone loves sweets as they bring the kind of happiness that can only be explained by the sweet tooth. This is why when the craving comes, we try to find our fix in any way we can – a candy, a chocolate bar, a sweet fruit, or some syrupy drink. 
And then there is something else– the decadent kind that makes you feel that life can be a lot sweeter if only you can sink your teeth into such sugary delight.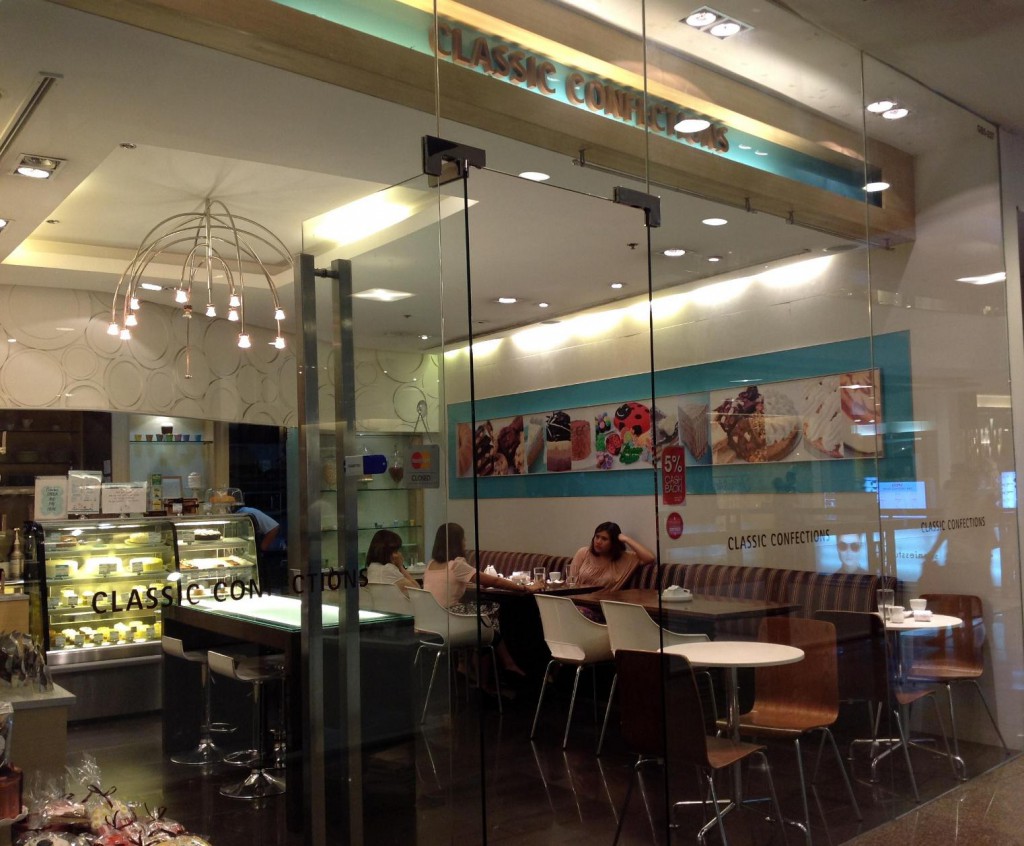 Classic Confections is one such sweet indulgence. This little pastry shop, centrally located at Greenbelt 5 Makati, is famous for its cakes and desserts that lovers of sweets in the city rave about. Considered as one of Manila's best specialty cakes shop, this sweet luxury for the tummy proves to be worth the forget-about-your-strict-diet-this-is-too-good moment as you savor a cake slice or two in total pleasure.
The great news is that it has a bigger branch and a commissary kitchen in Brixton Kapitolyo, Pasig City catering to more cravings, much to the delight of its patrons from the north part of the metro.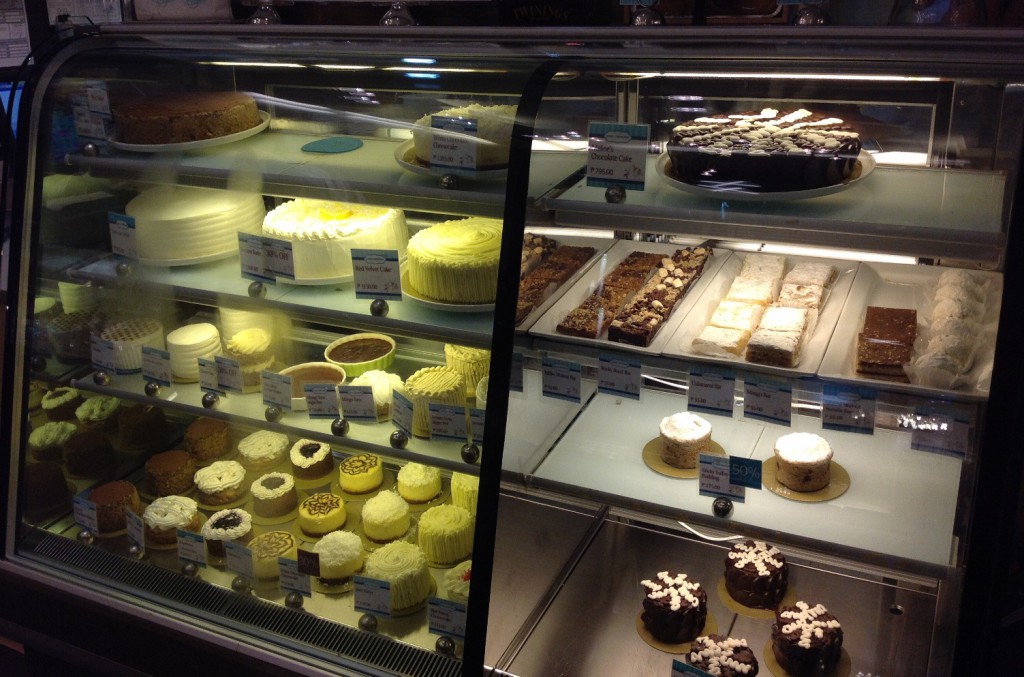 The store's ambiance also provides an air of sweetness, in a subtle yet stylish way. The neat layout of the place looks appealing and inviting and their very products serve as lovely decors because of their charming colors and form on full display. The goodies and the cakes are the stars of the show here as they are not only tasty but also eye-catching.
It also has some dainty pieces on the glass shelves and colorful portraits of its best-seller cakes that serve as wall decors. Adding to these features are the comfy and cozy interiors with a long sofa, and chocolate and cream-colored tables and chairs.
In addition, the friendly staff is always ready to assist customers and knowledgeable about the products.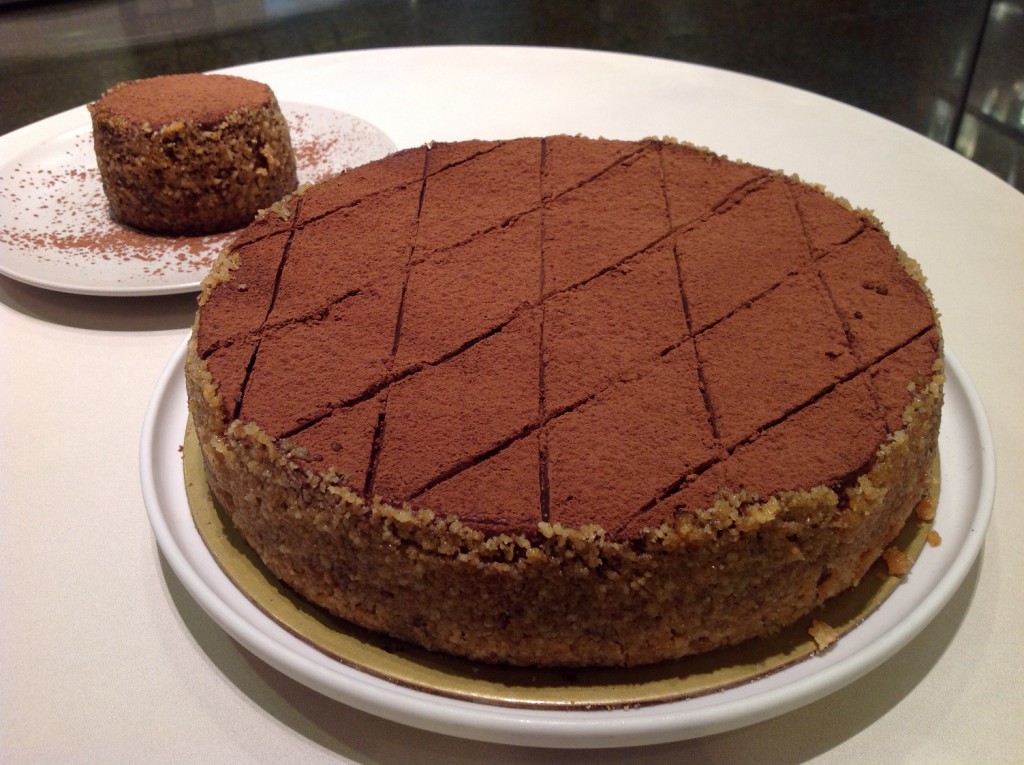 Nono's Chocolate Oblivion
Classic Confections has become a beloved brand among cake lovers for its interesting and distinctive specialty cakes that come in two standard sizes, the large size that serves up to 10 to 12 people and the individual or solo-serving that is also good for sharing.
Topping the list of their specialty cakes is the rich and creamy two-layer chocolate cake, the Nono's Chocolate Oblivion (Individual P250 and Large P1, 150) filled with crunchy walnut praline bits and soft whipped chocolate, created to make you oblivious to your surrounds and just focused on the blissful sweetness on your plate. This specialty cake sensation has been awarded by Food Magazine as one of Manila's top 10 desserts.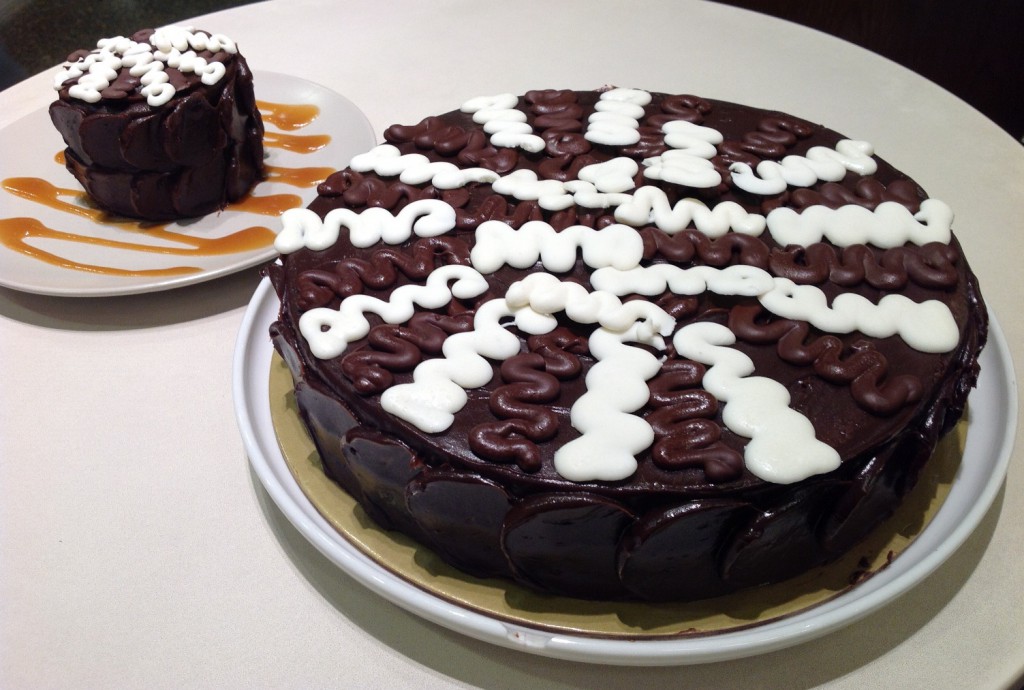 Meline's Chocolate Cake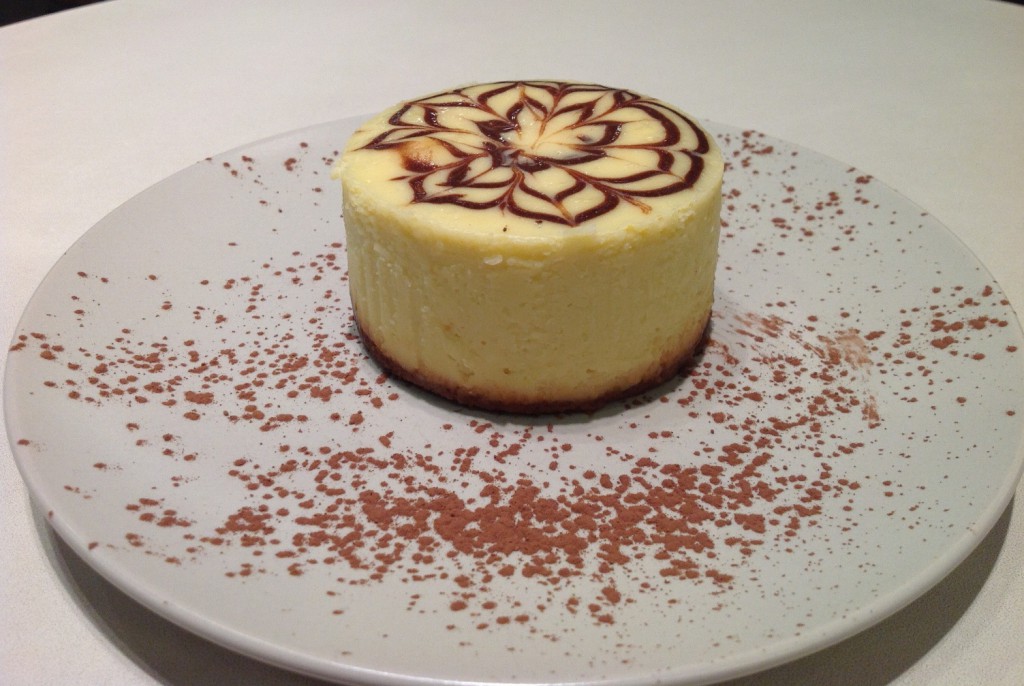 Cheesecake
Another best-seller to fall for is the rich and moist one-layer Meline's Chocolate Cake (Individual P225 and Large P795) filled and iced with creamy fudge icing. The cake shop's very first cake and all-time favorite is the comforting creamy classic and lusciously-flavored Cheesecake (Individual P250 and Large P1, 395) baked on a Graham cracker crust.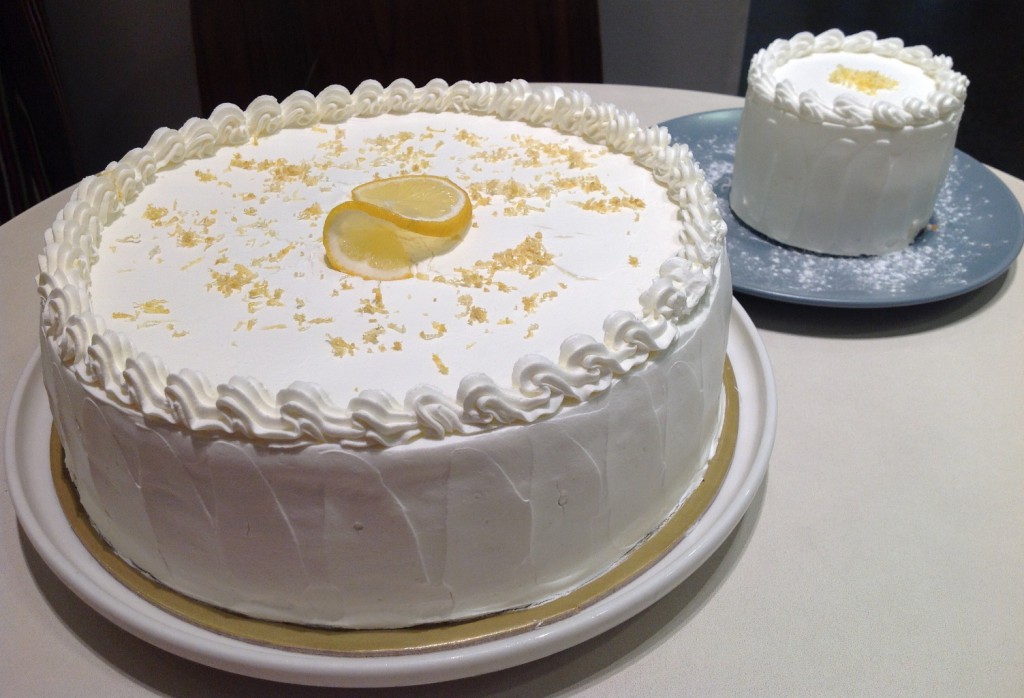 Lemon Torte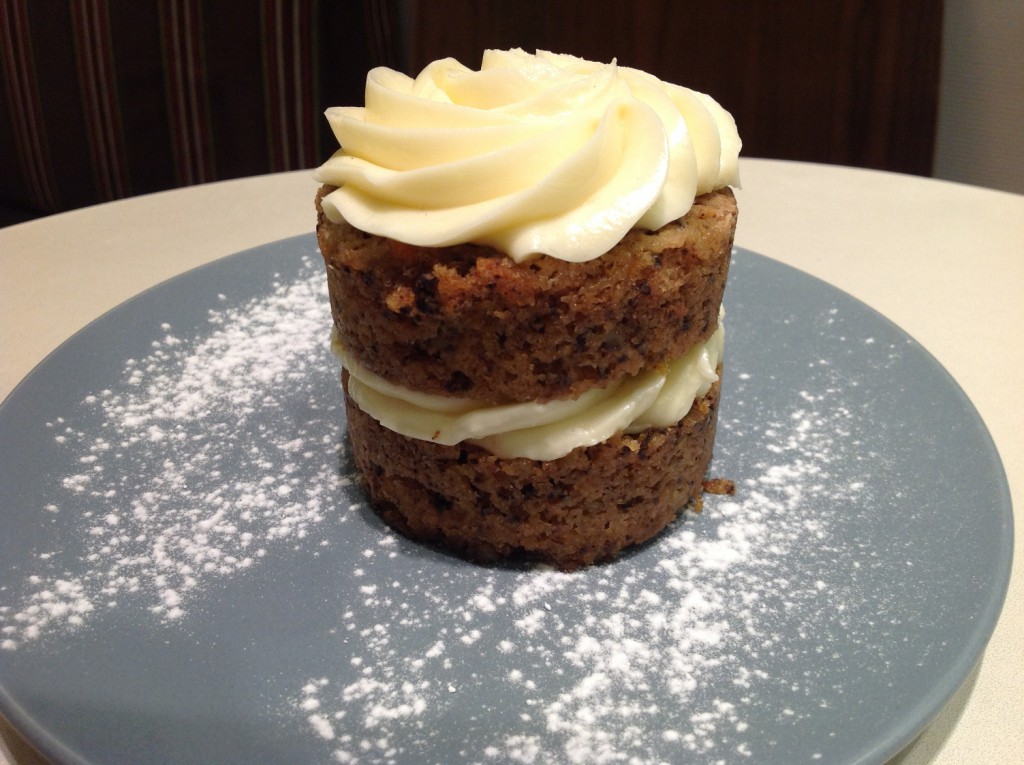 Carrot Cake
You can also enjoy the refreshing, light and tender Lemon Torte (Individual P275, Large P1200, Sugar-Free (Individual) P295 and Sugar-Free (Large) P1395) with four layers of cashew nut meringue and lemon curd, frosted with fresh whipped cream. There is also the classic Carrot Cake (Individual P225 and Large P1, 395), a walnut sponge cake filled and iced with cream cheese frosting.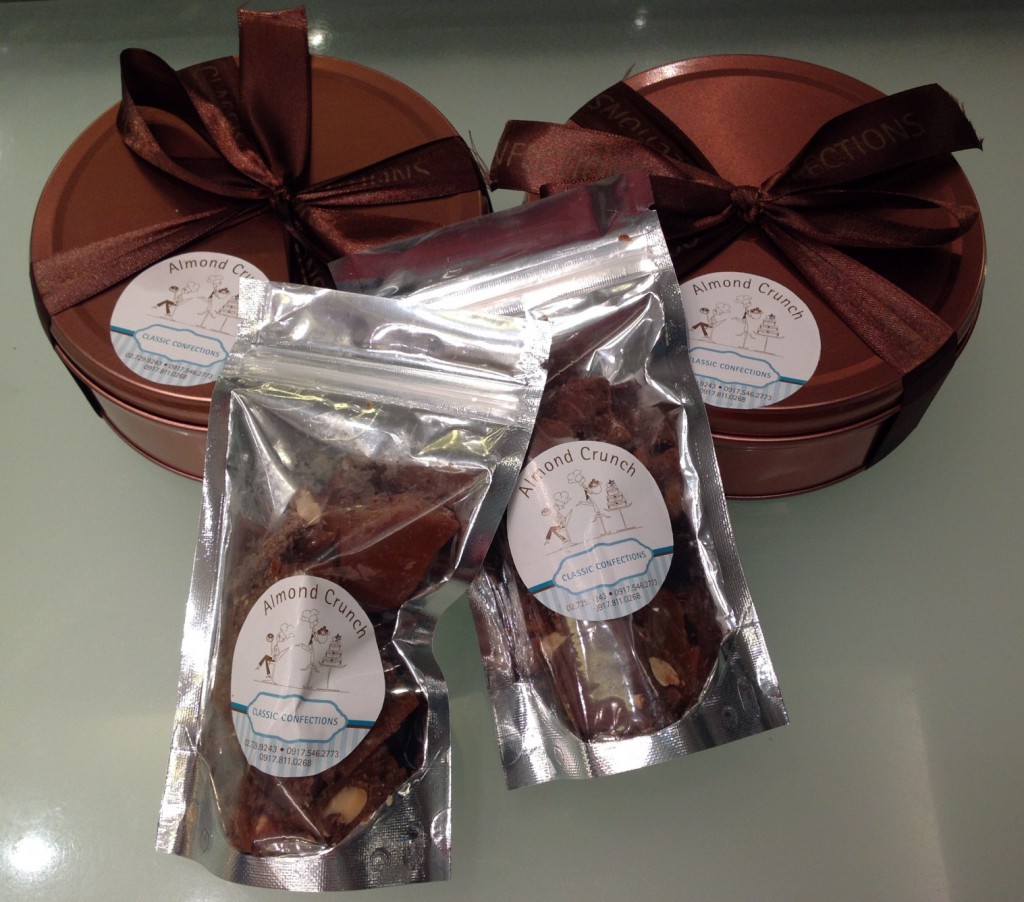 Almond Crunch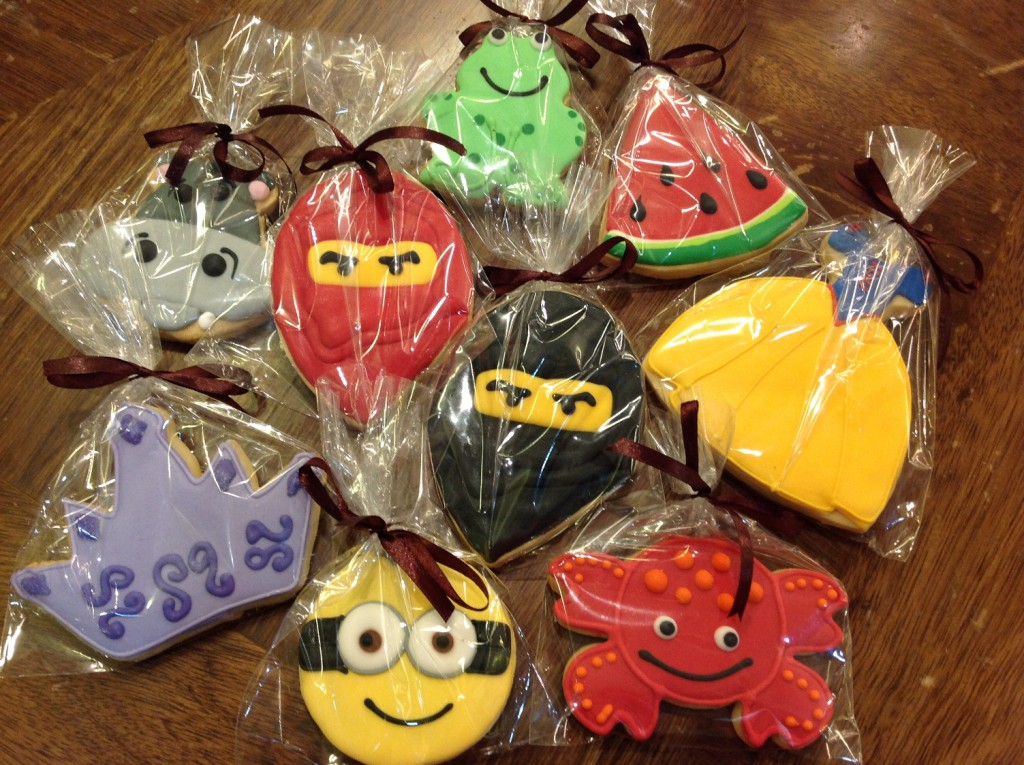 Classic Confections is also popular for its bite-sized snack desserts namely Almond Crunch (100g P115, 225g P275, 350g P400 and 450g P545), a toffee candy made with whole roasted almond and semi-sweet chocolate, and the Sugar Cookies (Small P55, Medium P65, Large P85, XL P115, XXL P150 and 16 pieces P295) with hundreds of assorted cute and adorable themed shapes to choose from. They also sell merchandise items and signature cupcakes, cookies and other sweet goodies displayed on the wall shelves. Also, they make and accept orders for birthday and wedding cakes and corporate giveaways.
Classic Confections is an endearing one-stop desserts haven you can hang out in to experience some of life's sweetest moments, so treat yourself and your loved ones there for a delightful cake indulgence.

---
Written by Adrian Pempena, Contributor


+632 729 9243 / + 63 917 824 5892

Ground Floor, 3 Brixton Street, Brgy. Kapitolyo, Pasig City

+632 696 7342 / + 63917 546 2773