Holly's Coffee
At SM Southmall in Las Piñas City, Starbucks has a strong and unlikely competitor: Hollys Coffee, which boasts a following that is as loyal as the major coffee chain.
–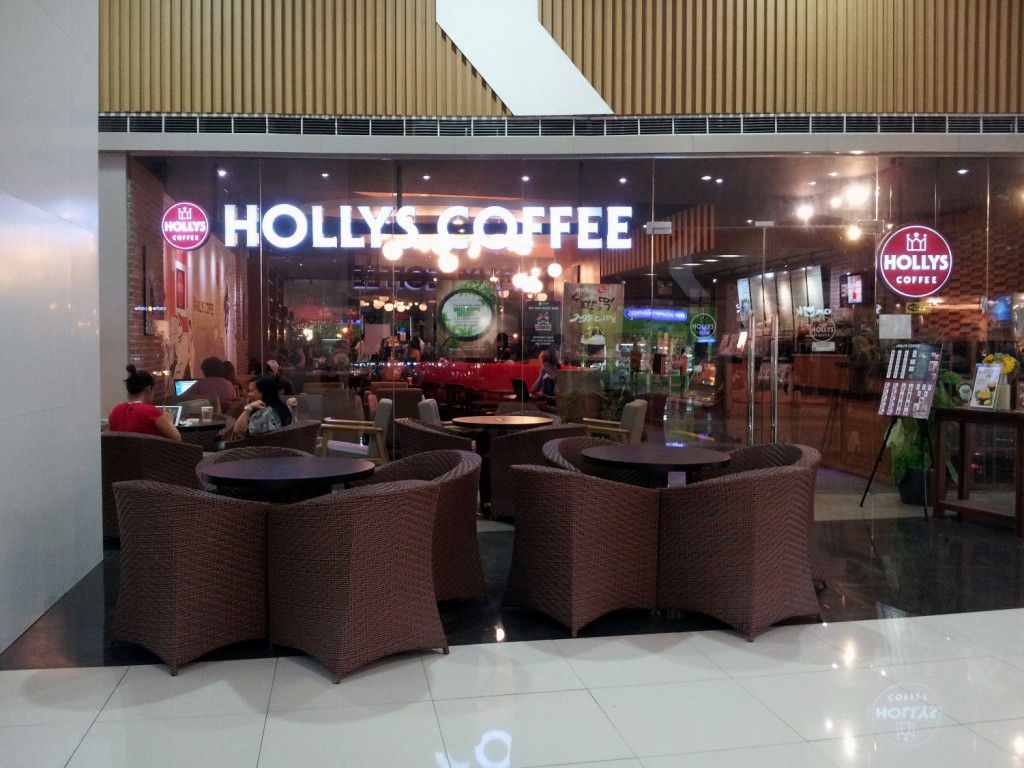 Hollys Coffee
–
Hollys Coffee is a specialty coffee company from Korea that was established in 1998. They have franchises all over Asia and Peru, and two branches in the Philippines. The branch in SM Southmall has spacious, inviting interiors filled with inviting couches, comfortable wooden chairs, and big, artsy vintage murals. These, plus Hollys' free WiFi connection and several electric outlets, make it the perfect neighborhood hangout for both young and old.
–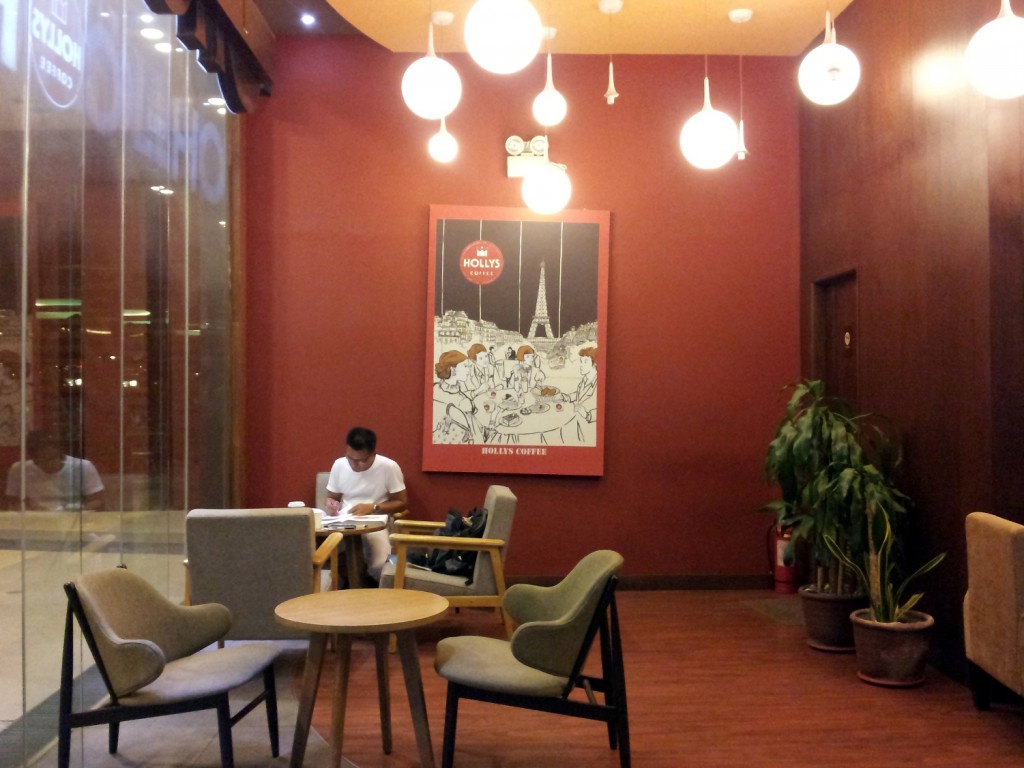 Spacious interiors
–
Hollys offers coffee, tea, hot and cold specialty drinks, and various pastries, snacks and croissant sandwiches. But they are most popular for their Korean-inspired drinks. These include the Dark Forest Hollyccino, a cherry-infused cappuccino frappe; Raspberry Caffe Mocha, a mocha frappe with raspberry and whipped cream; Citron Tea, a lemon, yuzu juice and honey-based tea you can have iced or hot; Sweet Potato coffee; Mint Chocolate Latte; Iyote Yoghurt Shakes; and Milk Snow.
–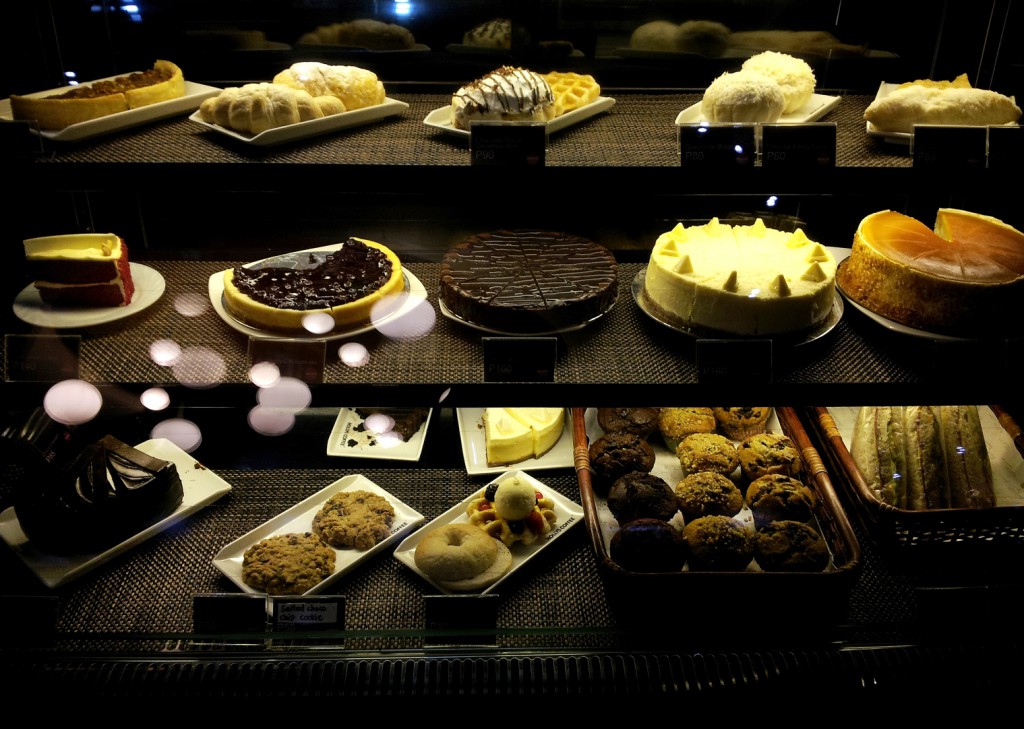 Hollys' choices of cakes and sweets
–
Of Hollys' specialties, their bestseller, Milk Snow, is also the most intriguing. At first glance, it looks like a pricey version of halo-halo. But upon tasting, the milk snow has a sweet, creamy taste and texture that doesn't compare to anything else – the fine ice particles are flavorful and melt beautifully in the mouth. Try the Mango Milk Snow (P260) for something simple, or the Mango Cheesecake Milk Snow (P350) for all the bells and whistles – it has big mango and mango cheesecake bits, sweet grain powder, and mango ice cream. They also come in Strawberry and Red Bean flavors.
–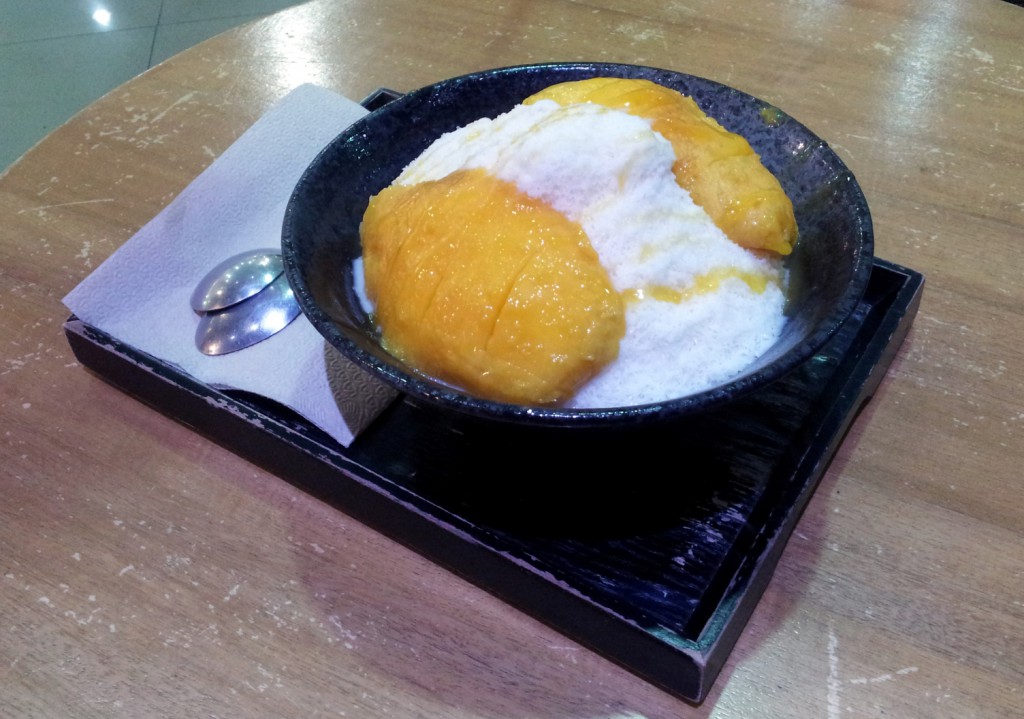 Mango Milk Snow (P260)
–
Despite the amount of people coming and going, Holly's large space never feels crowded, and visitors are always guaranteed privacy and peace of mind.
–
Article and photos by Jess Jacutan
1168-1169 Food Street, Ground Floor, SM Southmall, Almanza, Las Piñas City
(02) 720 8566
Monday – Sunday, 10 am to 10 pm
Ground Floor, One Archers Place, Taft Avenue, Malate, Manila
(02) 254 3876
Monday – Sunday, 7 am to 10 pm