Eggs for Breakfast in Antipolo
Breakfast has long been said to be the most important meal of the day. It gives you energy to get up and go, and is said to be a part of a healthy start to any day. At Eggs for Breakfast, they take their breakfast (and eggs) to the next level.
Eggs for Breakfast is an all-day breakfast café that serves your typical breakfast favorites and coffee in a quaint space just off of Sumulong Highway. As the name suggests, they have a medley of dishes that use eggs which are so good, you won't think of them as breakfast dishes.
Location is not that big of an issue for Eggs for Breakfast. It's easily accessible from either Antipolo or Pasig, being located in Lower Antipolo. You'll feel a bit closer to Metro Manila thanks to its lower-lying location, though you might miss Antipolo's famed view of the metropolis.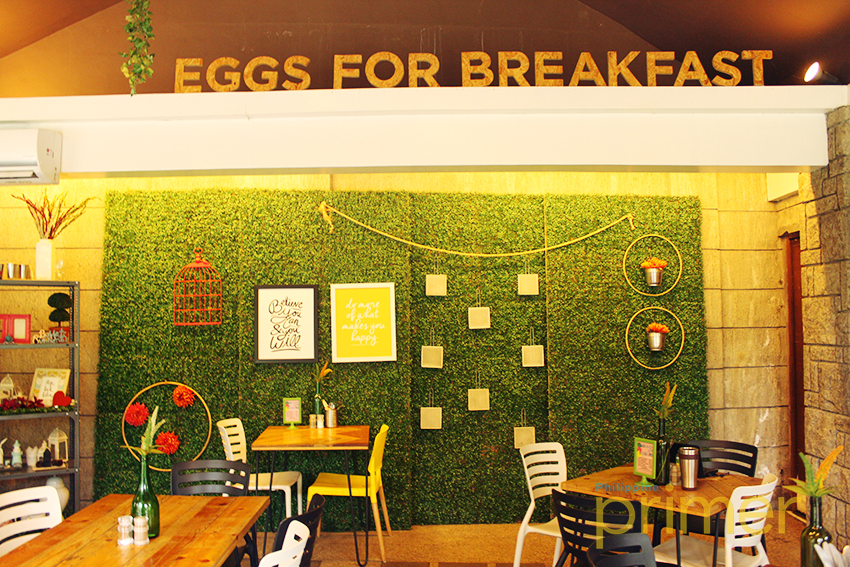 THEIR CROWNING PIECE. Eggs for Breakfast's wall is a welcome sight for the weary traveler.
Views, however, are not needed at Eggs for Breakfast. Their outdoor seating is situated in a garden, well away from the smoke and noise of the highway. This makes it perfect for people looking to enjoy a quiet breakfast, lunch, afternoon snack, or early dinner. Their wall also attracts a lot of customers, with people coming from far and wide just to get their photo taken with the green wall.
One of the best dishes you can get from Eggs for Breakfast hails from their "League of Champions" menu. The One Pan Breakfast (P470) is a sight to behold for anyone who loves breakfast.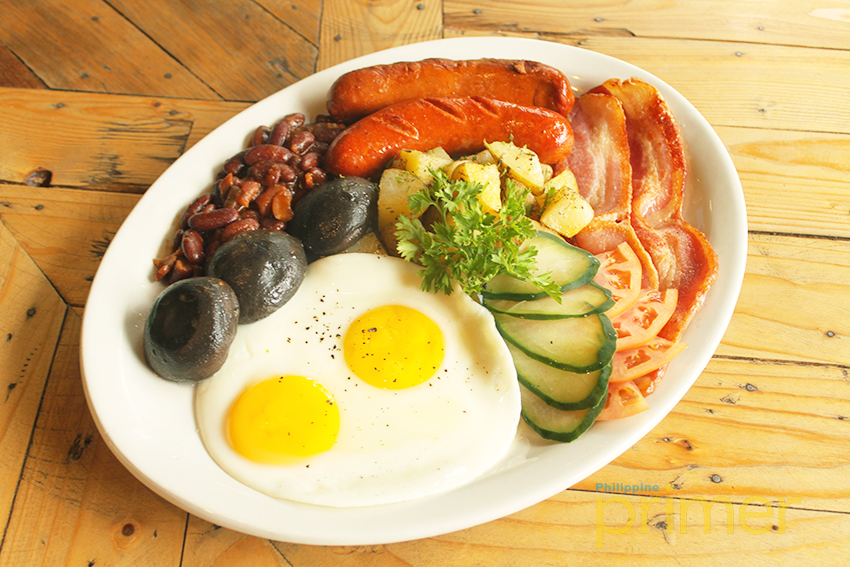 ALL YOU NEED. A full meal all in one plate, their One Pan Breakfast is good enough for two people.
It's their take on a classic English breakfast: 2 sausages (Hungarian and Shublig), 2 thick cut honey cured bacon, a portion of baked beans, sliced tomatoes, roasted potatoes, shitake mushrooms, and two eggs – sunny side up. It's the perfect lead for their League of Champions, as it has everything you'd like on a plate.
A CLASSIC. Eggs Benedict may sound complex, but it's a really simple dish. The key to any good eggs benedict is how you poach the egg. It has to be runny.
Another favorite is their version of Eggs Benedict (P330). Two slices of delicious smoked back bacon and poached eggs are served on top of toasted English muffins, glazed with their home-made hollandaise sauce. It's a complete meal that's served with a side salad dressed with their home-made vinaigrette.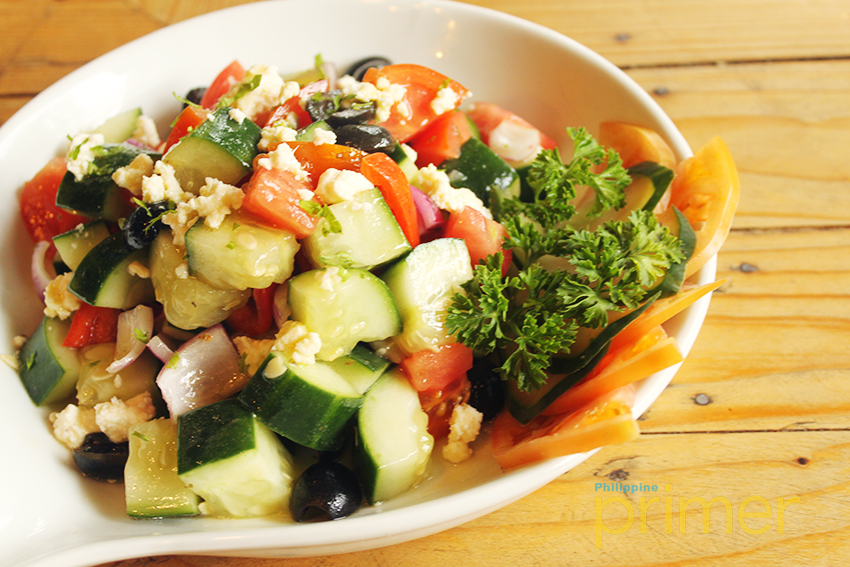 REFRESHING. Yes, most salads are refreshing, but Eggs for Breakfast's Greek Salad may just be more refreshing than the rest.
Not fond of full meals? Try their Greek Salad (P265). Tomatoes, cucumber, red onions, black olives, and feta cheese are served on an interesting platter with home-made vinaigrette. It's a refreshing salad that's guaranteed to be guilt-free.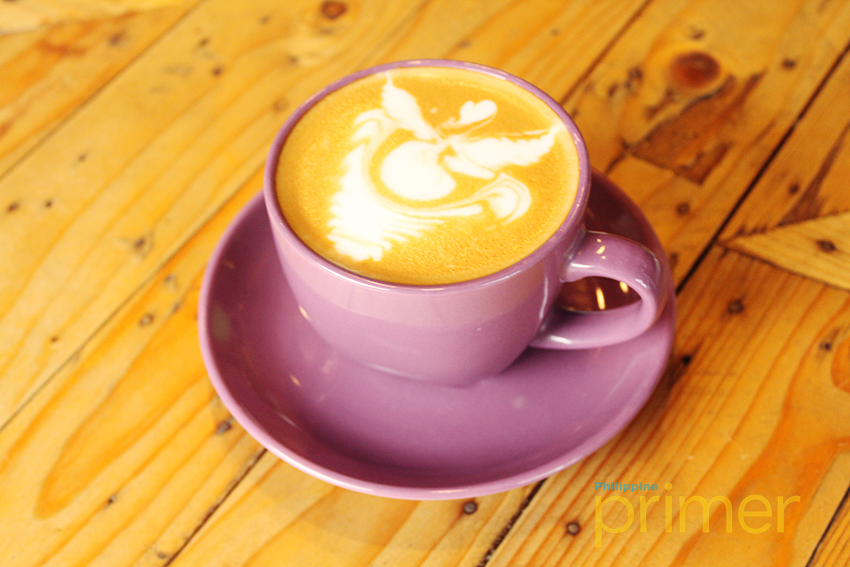 COFFEE ART. It's well mad; definitely not something you'd want to miss.
Being a breakfast café, their coffee is not one to scoff at. They've got some of the best coffee in Antipolo, starting with their latte (P140).
You can find Eggs for Breakfast at Velada Estate, #21 Don Juan St., Villa Cecilia Subdivision, Sumulong Highway, Brgy. Mambugan, Lower Antipolo, Antipolo City. They're open every day from 7 a.m. to 5 p.m. For reservations, please call 02-213-2434. Updates? Visit their Facebook page (Eggs for Breakfast) or follow them on Instagram (@eggsforbreakfastcafe).
Store Information
Velada Estate, #21 Don Juan St., Villa Cecilia Subdivision, Sumulong Highway, Brgy. Mambugan, Lower Antipolo, Antipolo City
02-213-2434
7:00 – 17:00 (Daily)