Chaplin: Take Your Time (CLOSED)
UPDATED as of January 15, 2019: This restaurant is CLOSED.
Makati is a bustling city. It's filled with people who are always on the go. It's hard to find time to just sit back, relax, and enjoy a meal with friends or family, local or expat. This is where Chaplin comes in.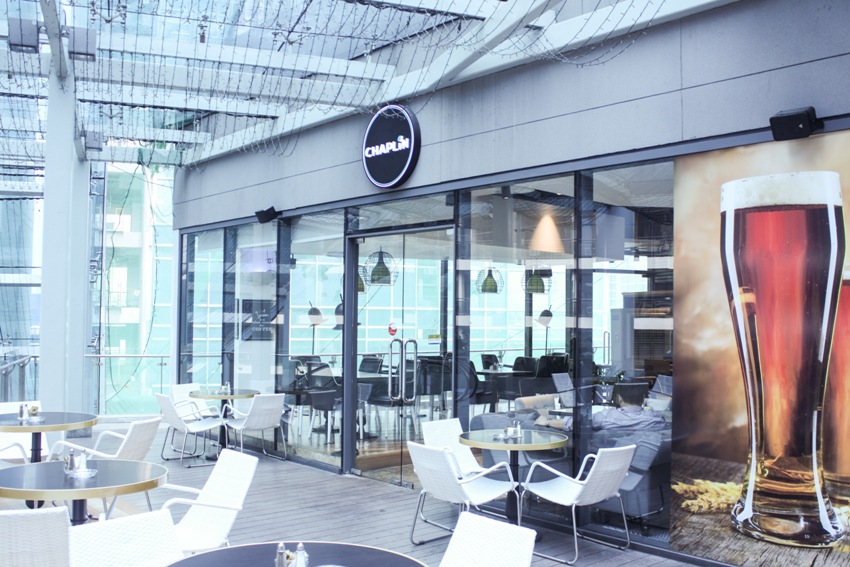 LAID BACK, A PLACE TO CHILL. Words to describe Chaplin (the café, not the comedian).
Chaplin is an all-day café located, in the words of managing director Cyrus Cruz, "in a quieter, more vibrant" part of Makati: Century City. The café's barely a month old, and it's already receiving a lot of praise, especially from the expats who live around Century City.
Owned by an Israeli couple, Chaplin reflects their desire to serve good food and great coffee, similar to what they regularly had back home. "We serve food known worldwide, with hints of Middle Eastern influence", added Cruz, who also said foreigners love their strong vegan selection.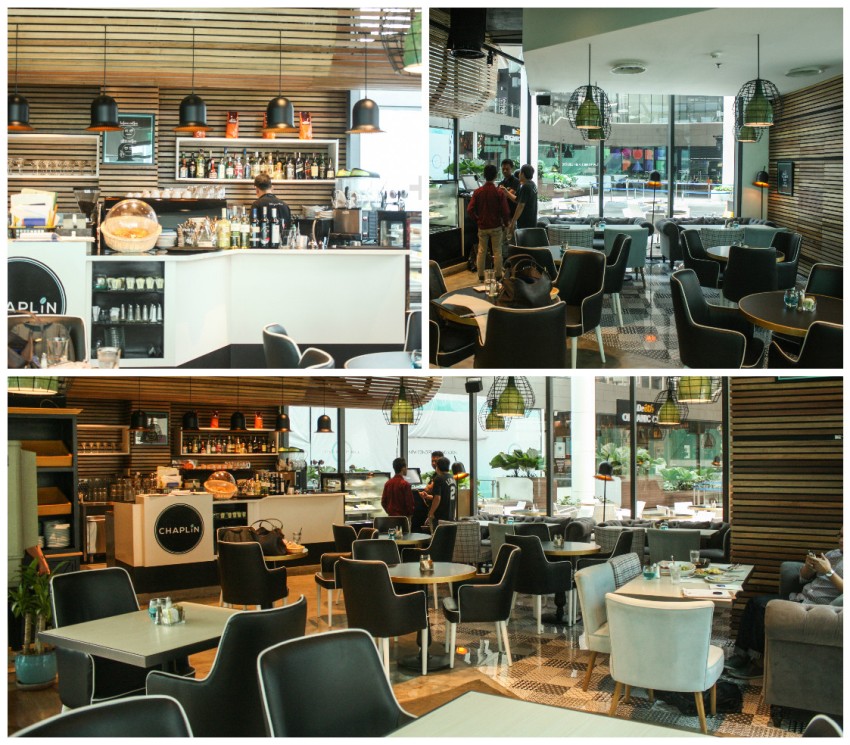 CONTEMPORARY. Its modern look sets it apart from other hipster cafés in Makati.
Chaplin takes its cue from no less than the Charlie Chaplin. The owners are fans of the legendary comedian. You won't immediately see the Charlie Chaplin influence until you experience dining at Chaplin: it's a casual dining café, where you can have a good time while you take your time.
Their food is just as casual as the café itself: simple, nothing over the top, yet full of flavour. There is no shortage of dishes to choose from, even with Chaplin in their soft opening stage.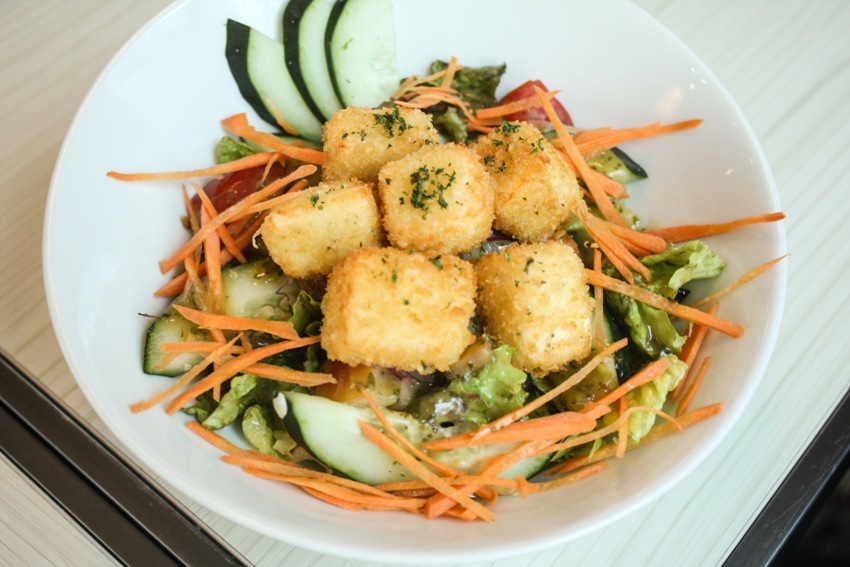 FRESH YET FILLING. Feta salad (P445): a helping of greens, carrots, and feta cheese with a drizzle of mild vinaigrette.
A fresh salad is always a great starter, and their Feta salad does not disappoint. A combination of mixed greens, cucumbers, shredded carrots, and tomatoes are topped off with six balls of breaded feta cheese, fried to a golden brown. Drizzle some vinaigrette on top and you're off to a great start.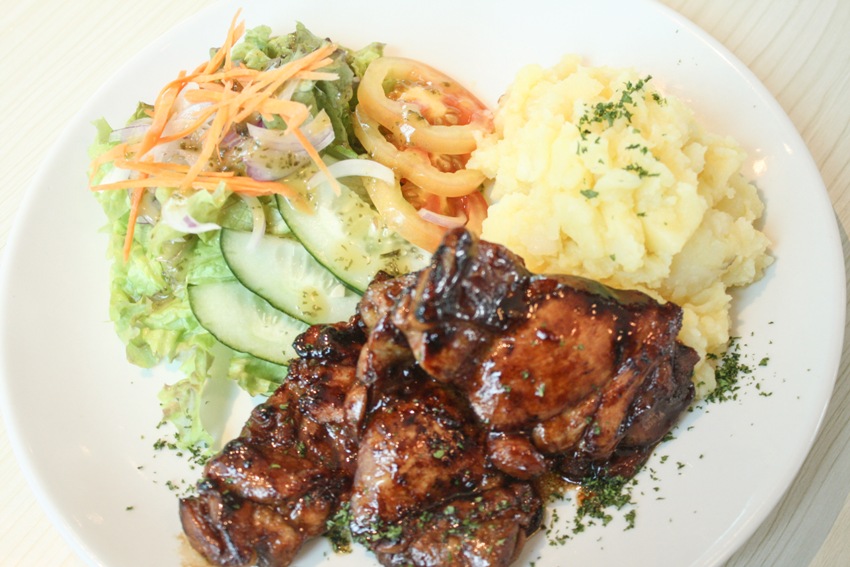 SIMPLE YET FLAVOURFUL. Chicken steak (P345) with salad and mashed potatoes. It's not a smooth mash, but the chunky bits of potatoes round out the dish.
Their grilled chicken steak is a must-try. Three slices of chicken breast marinated and grilled with their home-made sauce with a serving of either rice or mashed potatoes and a side salad. The chicken is cooked well, with hints of tang and sweetness akin to chicken satay.

ALTERNATIVES. Not on the menu just yet: Eggplant Milanese (L) and Primavera (R). Give them a week, and you'll be able to enjoy these delectable dishes.
Not in the mood for salad or chicken? Try their eggplant Milanese: a combination of tomatoes, truffle oil, and grilled eggplant. There's also the primavera: layers of potatoes, eggplant, and carrots done ala lasagna. The sauce won't overwhelm your taste buds; rather, it complements the rest of the dish itself.
 Chaplin is located at the fourth floor of Century City Mall, Kalayaan Ave. cor. Salamanca St., Poblacion, Makati City. They are open from 8 a.m. to 1 a.m. every day. Use the escalator found outside the mall if you're coming in for breakfast. For reservations, call 02-946-5335. For more information, give their Facebook page a like (Chaplin).
General Information
4/F, Century City Mall, Kalayaan Ave. cor. Salamanca St., Poblacion, Makati City
02-946-5335
8:00 am to 1:00 am, Daily